سرفصل های مهم
فصل 03
توضیح مختصر
زمان مطالعه

7 دقیقه

سطح

سخت
دانلود اپلیکیشن «زیبوک»
این فصل را می‌توانید به بهترین شکل و با امکانات عالی در اپلیکیشن «زیبوک» بخوانید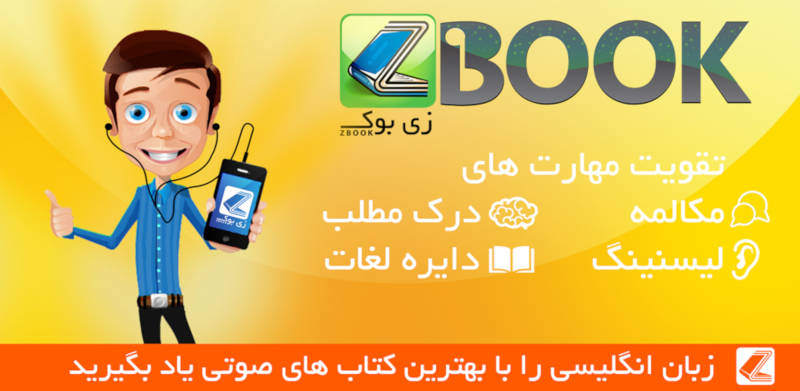 متن انگلیسی فصل
Chapter three
Another talk with Billy Marr
'Billy Marr is as mad as a tree full of monkeys,' said Sergeant Grant, when Logan arrived back at her office.
'You found him then,' said Logan.
'He was just round the corner - in a cafe on Leith Walk. When he saw me go past, he ran out after me shouting "Here I am! Here I am!'"
Logan smiled at the thought but her face quickly became serious again.
'You've had more to do with Billy Marr than me,' she said. 'Do you really think he could be a murderer?'
Sergeant Grant was sixty and had lived and worked in Edinburgh all his life. Logan had worked with him for the last four years, and she knew he had an excellent memory and was a very good detective. If there was anything useful to know about Billy Marr, Grant would know it.
'I've known Billy since he was a kid,' said Grant. 'And he's certainly an odd guy. He was strange at school and he's even stranger now. But could he kill someone…?' Grant shook his head. 'I think it's very unlikely.' He looked at Logan. 'Admittedly, the dead person is a young woman and I would guess that Billy's never had normal relationships with women, but even so…' Grant shook his head again. 'I'd be very surprised if it was Billy.'
Logan put her jacket over the back of her chair and moved towards the office door.
'Let's go and talk to him again,' she said. 'And we'll have to try and forget about his regular visits here and keep an open mind.'
'Do we know who the woman is yet?' asked Grant.
'No,' replied Logan. 'We haven't found any ID.' She looked out of the window at the darkening sky. 'They're still looking up on Calton Hill but it'll soon be too dark.'
An hour and half later Logan and Grant were still sitting with Billy Marr in a small interview room in the London Road police station. Grant had taken his tie off and was sitting back in his chair. Logan had her elbows on the table, her fingers together under her chin. She was looking at Marr, who was sitting opposite her. A cassette recorder was on the table, recording their conversation.
Logan spoke, 'Billy, I've been patient for as long as I can. But I'm beginning to get angry.'
Billy just looked at her without speaking.
Logan continued, 'You say you met this woman. She was young and blonde, and you strangled her on Calton Hill sometime in the early hours of this morning.'
'That's right,' said Billy. He was watching Logan carefully as if he wasn't quite sure what she was going to do.
'You see, my problem is this,' continued Logan. 'You won't tell me where you met this woman or what you talked about. You can't tell me who she was. You haven't told me how you managed to strangle her without her fighting back and leaving scratches on your face. And you've told me that you killed her on Calton Hill, but I know she wasn't killed there.'
'I killed her,' said Billy. 'I put my hands round her throat and strangled her.' He sat with his hands on his knees and looked at Logan.
Logan closed her eyes for a moment and then opened them again.
'Right,' she said, her teeth pressed tightly together in anger. 'I'm ending this interview, Billy. I'm keeping you here tonight and I'll want to talk to you again in the morning. And I'm warning you: I want the truth from you or you're going to be in serious trouble.'
Logan left the room with Grant close behind her.
Back in her office, Logan sat down heavily on her chair and threw her notebook on to the desk.
'Why does he do it?' she asked angrily, not expecting an answer.
Grant remained standing.
'If you want my opinion,' he said, 'I thought you were very patient.'
Logan looked up at him.
'Thanks,' she said.
Just then there was a knock at the door and Sergeant Graham came into the room.
'We managed to finish searching Calton Hill before it got dark,' he said.
'And?' asked Logan.
'Nothing, I'm afraid. There were a few old cigarette packets and things like that which we've sent to the scientists, but I'd be surprised if they find anything. And nobody there saw anything.' He put a piece of paper on Logan's desk. 'Names and addresses of the people who were there - in case you need them.' Logan gave the paper a quick look and then put it to one side. It was unlikely to be useful but you could never be sure.
'OK,' she said. 'Thanks for your help.'
Graham remained standing in the doorway.
'Is it right that you've been interviewing Billy Marr about this?' he asked.
Logan looked up.
'Yes. Why?' she asked.
'Well, I happened to see him last night.'
'Where was this?' asked Logan.
'Over on Lothian Road. There was a bit of trouble in an Indian restaurant. We were called. The trouble was nothing to do with him but he was in the restaurant.'
'What time was this?' asked Logan.
'About midnight. He was still there when we left at one.'
'Had he been there long, do you think?'
'Oh yes. One of the waiters mentioned that he'd come in early in the evening.'
Logan and Grant looked at each other.
'If he arrived early and was still there at one,' began Grant, 'then he can't be the killer.'
'So why does he say he is?' asked Logan. She looked at Graham and Grant but no-one spoke. She looked at her watch and took a deep breath.
'Right,' she said to Graham. 'Send Billy home but make sure he knows how angry I am. And if I catch him in here again telling us about something he hasn't done, tell him I'll…' Logan stopped to think about what she would do.
'I'll think of something,' said Graham.
مشارکت کنندگان در این صفحه
تا کنون فردی در بازسازی این صفحه مشارکت نداشته است.
🖊 شما نیز می‌توانید برای مشارکت در ترجمه‌ی این صفحه یا اصلاح متن انگلیسی، به این لینک مراجعه بفرمایید.