سرفصل های مهم
فصل 06
توضیح مختصر
زمان مطالعه

7 دقیقه

سطح

خیلی سخت
دانلود اپلیکیشن «زیبوک»
این فصل را می‌توانید به بهترین شکل و با امکانات عالی در اپلیکیشن «زیبوک» بخوانید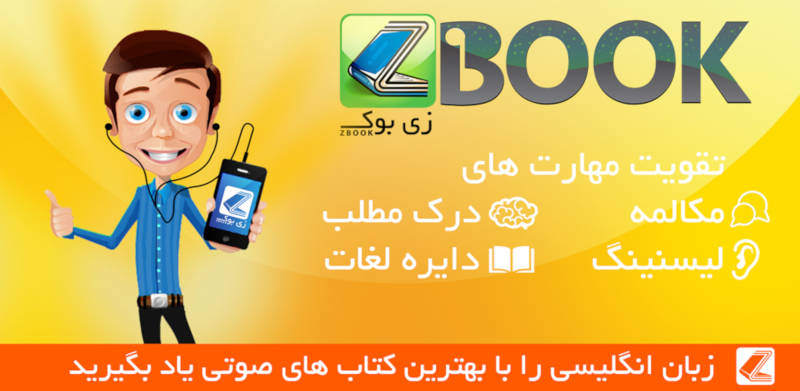 متن انگلیسی فصل
Chapter six
Getting help
Balfour had not wanted to see Clare Rutherford's dead body but Logan had pointed out that, as no relatives were available, and as he was her supervisor, he was the obvious person to ask. Finally they agreed a time for him to visit the London Road police station.
As they were walking down the steps in front of the James Clerk Maxwell Building, Grant turned to Logan.
'It's difficult to know what to make of him,' he said.
'How do you mean?' asked Logan.
'Well, he seemed quite friendly and helpful, except when you asked if he met Rutherford outside the university - though the fact that he wasn't so helpful then is perhaps understandable,' said Grant.
'But…' said Logan.
'But his eyes…' said Grant, leaving the sentence unfinished as they reached their car.
'Yes, his eyes,' said Logan, opening the door and getting in. She smiled at Grant and started the car.
'You find out about Balfour - his home life, his relationship with his students, that sort of thing,' she said, 'and I'll find out about his research.'
On their way back to the police station, the car phone rang. Logan turned on the speaker.
'Logan,' she said.
'Jenny, it's Helen Robertson,' said a voice from the speaker.
'Hi, Helen,' said Logan. 'What have you got for me?'
'Not much, I'm afraid, Jenny,' said Robertson. 'I've got no improvement on the time of death - about eighteen to twenty hours before she was found. And, as we thought, she was strangled. The only injuries are the bang on the back of the head and those that came from being strangled. So it definitely wasn't a s@x attack.'
'What was she hit with?' asked Logan.
'Something wooden,' said Robertson. 'Possibly even just a piece of wood. You can see the square shape on her head where it hit her. And I've found a few tiny pieces of wood in her hair.'
'Her clothes?' asked Logan.
'Again, not much,' said Robertson. 'The clothes are very ordinary and certainly hers. There's nothing there to help find the killer except…'
'Yes?'
'There were some tiny bits of a sort of orange material sticking to the back of her T-shirt and her skirt.'
'What is it?' asked Logan.
'Well, from what I can tell, it's some sort of roof insulation material. You know, the stuff that people put in the roofs of their houses to stop the heat escaping in winter. I don't know how that might help you.'
Logan was quiet for a moment. Then she spoke, 'I guess it means that either she was kept in a shop or somewhere where they keep that sort of stuff; or else the murderer kept her in the roof of his house.'
She stopped speaking again for a moment while she thought. Then she said, 'Helen, if we find more of that material can you match it to what you found on Clare Rutherford's body?'
'Well, yes,' she said. 'I can match it to similar material but this stuff is everywhere. However, if you find where she was kept, I'll almost certainly be able to show that she was there.'
'OK. That'll be useful. Thanks for phoning, Helen,' said Logan, and she turned off the phone.
It was midday when they arrived back at London Road. Grant went to find out more about David Balfour and Logan asked Sergeant Graham to organise a team of officers to interview Clare Rutherford's friends. Then she went up to her office to arrange some help. Sitting at her desk, Logan picked up the phone and tried a number she knew well.
'Tam MacDonald, Scottish Daily News.'
'Tam, my dear,' said Logan, 'it's Jenny.'
'Jenny,' said Tam, his voice warm and friendly. 'How are you?'
'Not great, actually,' said Logan. 'And I'm ringing to ask for some help.'
When Logan's friendship with Tam MacDonald, a journalist, had first come to the attention of Logan's senior officers, they had not liked the situation at all. They liked it even less when the friendship developed into a more serious relationship, but they had to admit that it had not yet been a problem. In fact, just over a year ago Tam had saved the police a lot of time by finding a criminal who had recently escaped from prison.
'What's the problem, Jenny?' asked Tam. 'You don't sound your usual self.'
Tam MacDonald usually joked with Logan about the police asking journalists for help. However, he realised from Logan's voice that this was not a good time.
'I'm sure I don't,' replied Logan. 'I'm working on the Calton Hill murder. The main problem is information. We think we know who the girl is now but…' Logan pushed her fingers back through her hair '… it's just taking a long time to find out anything. I mean, she's been dead for thirty-six hours and her name is about the only useful piece of information we have.'
'That doesn't sound like the Jenny Logan I know,' said Tam. 'You're not usually so pessimistic. Tell me how I can help. And then I'll take you out tonight to cheer you up!'
The following day Clare Rutherford's picture was on the front page of the Scottish Daily News. Tam obviously had friends in television too as the photo appeared on a number of television news programmes. Anyone who had seen her on the Tuesday evening of her disappearance was asked to ring the London Road police station. Police were especially interested in anyone who had seen her at the Usher Hall or between the Usher Hall and Marchmont after the concert.
A team of officers spent the weekend answering calls. Although Grant and Logan investigated the more interesting ones they got no further in finding the murderer. Then on Sunday evening there was another disappearance.
مشارکت کنندگان در این صفحه
تا کنون فردی در بازسازی این صفحه مشارکت نداشته است.
🖊 شما نیز می‌توانید برای مشارکت در ترجمه‌ی این صفحه یا اصلاح متن انگلیسی، به این لینک مراجعه بفرمایید.