سرفصل های مهم
فصل 07
توضیح مختصر
زمان مطالعه

7 دقیقه

سطح

سخت
دانلود اپلیکیشن «زیبوک»
این فصل را می‌توانید به بهترین شکل و با امکانات عالی در اپلیکیشن «زیبوک» بخوانید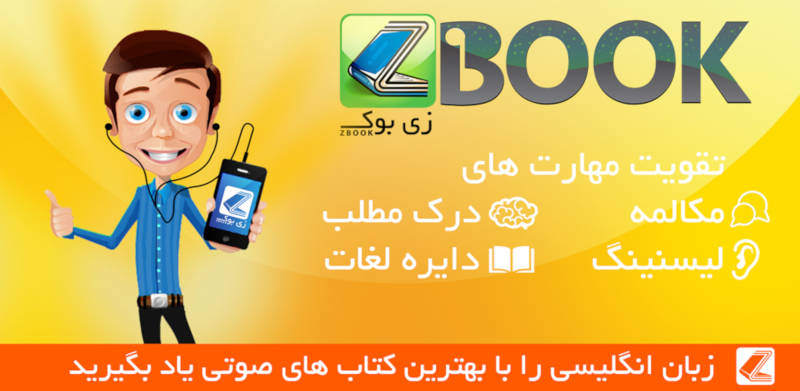 متن انگلیسی فصل
Chapter seven
Another student disappears
'Frances Stewart,' said Sergeant Grant, reading Logan information from his notebook. 'Called Fran by her friends. Aged twenty-five. University student. She has a room in a flat in the New Town - Drummond Place. The owner of the flat, a Mrs Dalwhinnie, rang in a few moments ago. Apparently, Fran went out to a party last night and she hasn't been back since. The party was at the home of one of her university teachers.'
'She might have just met some guy at the party,' said Logan, 'and gone back to his place.'
'I suggested that to Mrs Dalwhinnie,' said Grant, with a small smile, 'and she told me at some length what is wrong with the world today. Mrs Dalwhinnie has a loud voice and strong feelings about what is right and wrong.'
Logan smiled.
'Apparently,' Grant continued, 'Fran Stewart is the perfect young lady. Her parents are friends of Mrs Dalwhinnie, and she and Mrs Dalwhinnie go to church together every Sunday evening. That's why Mrs Dalwhinnie is sure that Fran is missing.' Grant spoke in a different voice, obviously trying to sound like Mrs Dalwhinnie: 'My Fran would never miss a Sunday evening without telling me.'
Logan smiled again and stood up.
'I think we'd better go and have a word with her.'
'I thought you might say that,' said Grant. 'She's expecting us.'
The New Town is the part of Edinburgh immediately- north of Princes Street. It is still called the New Town, even though it is over two hundred years old. In some ways it is the most beautiful part of the city. It has wide streets and large squares with grand houses built around private parks. Mrs Dalwhinnie's flat was in one of these big houses.
Mrs Dalwhinnie was a big woman in her late fifties. She was wearing a grey dress with a grey, pink and blue scarf around her neck. She had attractive shoulder-length grey hair and wore half-moon glasses on the end of her rather large nose.
'I hope you are not intending to repeat any of the suggestions about Fran's behaviour that your sergeant mentioned over the phone,' said Mrs Dalwhinnie in her rather loud voice. 'Just because some young people have no idea how to behave properly, it doesn't mean that everyone is the same.'
'Indeed, Mrs Dalwhinnie,' said Logan. 'Sergeant Grant didn't mean to suggest that Ms Stewart would misbehave in any way. He was just exploring the possibility that there was another explanation for her disappearance.'
They were sitting in the living room in Mrs Dalwhinnie's flat in Drummond Place. The room was tasteful, with expensive, old-fashioned furniture, a piano in one corner and a large desk covered with papers in another corner.
'You told Sergeant Grant that Ms Stewart went to a party last night,' continued Logan.
'Yes,' said Mrs Dalwhinnie. 'She went with some of her friends from university. It was at the house of someone called Kenneth Henderson. He's her research supervisor.
She's not a student, you see - she's a research assistant - a very clever girl. Cleverer than her supervisor, if you ask me.'
Logan smiled. 'Where was the party?' she asked.
'Hope Terrace,' said Mrs Dalwhinnie, passing Logan a piece of paper. 'I've written the address down here for you.'
'Thank you,' said Logan, taking the paper. 'What's Ms Stewart researching?' she asked.
'Something to do with computers,' said Mrs Dalwhinnie, 'but I don't know too much about it.'
Logan and Grant looked at each other.
'Has she ever mentioned someone called David Balfour - Dr David Balfour?' asked Sergeant Grant.
Mrs Dalwhinnie thought for a moment.
'I don't think so,' she started slowly, 'but it's possible. We don't talk a lot about what she does because, as I say, I don't really understand it.'
Logan was quiet for a moment, thinking how strange it was that both Rutherford and Stewart were researching similar areas. Was it possible they were part of the same research programme?
'Did she know a girl called Clare Rutherford?' asked Grant.
'You mean the girl who was found on Calton Hill?'
'Yes,' said Grant, nodding.
'No,' said Mrs Dalwhinnie. 'We talked about that, of course. Fran knew who she was, but she didn't really know her'.
Grant had no more questions so he looked across at Logan.
'How did Ms Stewart go to the party?' asked Logan.
'She walked,' said Mrs Dalwhinnie. 'Even though Clare Rutherford had recently been murdered?'
Mrs Dalwhinnie seemed to sit up even straighter. 'Inspector, we cannot hide ourselves away. We cannot let a handful of criminals stop us from going about our daily lives. Fran walked everywhere in Edinburgh. It's one of the nice things about Edinburgh, don't you think? Although it's a city, it's small enough to walk just about everywhere.'
Logan agreed but she didn't say so. Instead she asked, 'And would she have walked home afterwards?'
'Of course.'
'Even if it was very late?' asked Logan. 'Yes,' said Mrs Dalwhinnie, looking away from Logan for the first time and out of the window. 'We always said that the streets of Edinburgh were safer than in other cities, Inspector. I'm just hoping we were right.' Her voice was not quite as strong as before.
Before they left, Logan asked for a photograph of Fran Stewart from Mrs Dalwhinnie. She also told her that they would make every effort to find the missing girl. On the pavement outside, Logan looked at her watch. It was already seven thirty.
'Let's go and talk to Kenneth Henderson,' she said. 'Then we might as well go home.'
مشارکت کنندگان در این صفحه
تا کنون فردی در بازسازی این صفحه مشارکت نداشته است.
🖊 شما نیز می‌توانید برای مشارکت در ترجمه‌ی این صفحه یا اصلاح متن انگلیسی، به این لینک مراجعه بفرمایید.