سرفصل های مهم
فصل 13
توضیح مختصر
زمان مطالعه

7 دقیقه

سطح

متوسط
دانلود اپلیکیشن «زیبوک»
این فصل را می‌توانید به بهترین شکل و با امکانات عالی در اپلیکیشن «زیبوک» بخوانید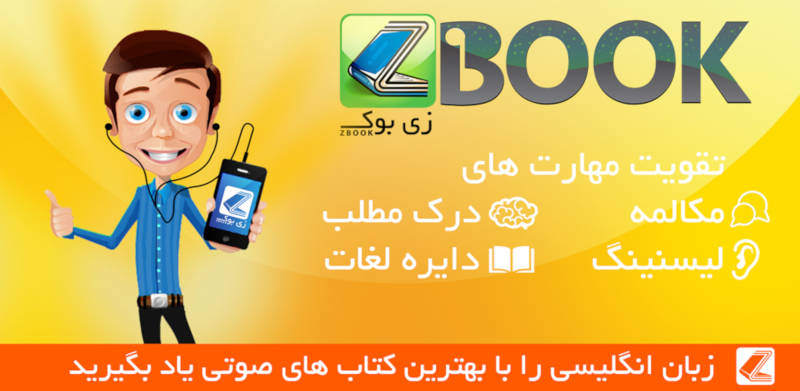 متن انگلیسی فصل
Chapter thirteen
Computer technology
Wednesday morning was bright and sunny, but the weather did not make Logan feel any better. To try and make herself feel a bit happier she wore a greeny-blue scarf Tam had given her last year. Eating her breakfast, Logan thought over everything that had happened during the last nine days. She didn't seem to be getting anywhere. She still didn't know where the girls had been killed or why. The three hours spent at The Meadows the evening before had seemed largely a waste of time. Kenneth Henderson was coming in for questioning, but even though she disliked him she did not feel that he was the person she was looking for. Karen Ramsay was a strange new addition to the case and Logan knew that she would have to find out more about the tall girl from the west coast. But could Ramsay have killed the two young women? Was it really likely? Logan shook her head, trying to clear her thoughts.
When she arrived at the police station, Tam MacDonald was waiting in her office. He stood up and kissed her lightly on the cheek. He could see from the look on her face that she was not in the best of moods.
'Don't ask,' she said, seeing his questioning look, but not wanting to talk about her problems. 'Just tell me what you've found out.'
She put her jacket over the back of her chair and sat behind her desk.
'They were very helpful up at the university when they heard what I wanted to write about,' started Tam. 'They were especially interested when they heard there would be no dead women mentioned in the article.'
Logan smiled. Tam had a way of putting things which often made her smile.
'I spent a couple of hours with the Head of Computer Science yesterday afternoon. Essentially there are three main areas of research in the department at the moment. Computer languages is one area, the special languages that make a computer work; security is another area, how to stop people breaking into your computer; and wireless technology is the third area.'
'Tell me more about that,' said Logan. 'Balfour mentioned it. And it was Clare Rutherford's area of research.'
'Well, at the moment, if I want to, I can send information from my computer to yours. But the computers have to be joined by wires - either directly, or indirectly like over the internet. But with wireless technology I can put my computer on the table next to yours and, with the right software, they can talk to each other without being joined.'
'I see,' said Logan.
'Just don't ask me exactly how it works,' continued Tam. 'I know a bit about computers but not that much. Anyway,' he changed the subject, 'the university is apparently doing very well with its research into computer languages and into security. A lot of the research has been used in business and has made the university a lot of money.'
And wireless technology?' inquired Logan.
'Well, that too has been a really important area of research up until recently. However, the Head of Computer Science seemed to think that unless someone comes up with some new ideas or a new direction fairly soon they will think about cutting back in that area. At least for a while.'
'That's interesting,' said Logan, sitting back in her chair and wondering how David Balfour would feel about it. Did he need 'a new direction' badly enough to kill someone for it? After a moment she asked, 'Were Rutherford's research and Stewart's similar in any way at all?'
'I thought you might want to know that,' replied Tam. 'Since I'm not a police officer, it was a difficult question to ask without appearing very nosy. But after I'd spoken to the Head he got one of his researchers, a woman called Karen Ramsay, to give me a tour of the department.'
'Karen Ramsay?'
'Yes. Do you know her?'
'I met her yesterday too,' said Logan. 'Go on.'
'Well, working so closely with the Head, she knows what everyone is researching. So I just happened to mention the murders and I just happened to wonder if they were researching similar areas. Apparently not. They worked for different people, in different areas of research.'
'That's interesting. That's more or less what she told me,' said Logan. 'I wonder if it's true.' She stared out of the window at the park over the road and became lost in thought.
Tam sat quietly for a moment or two. Then he coughed.
'I'm off to work then,' he said.
Logan looked round suddenly. 'Oh sorry, Tam! I was just thinking about something.'
Tam looked at her carefully. 'Are you OK, Jenny?'
'Not really,' she said. 'The case is over a week old and we're getting nowhere. It's beginning to get me down a bit.'
Tam put his hand on Logan's shoulder. 'But you never know when your luck might change,' he said.
Logan smiled at him as he left the room.
A few minutes later, shortly after ten thirty, Logan phoned to check that Katie Jardine would be at home, then picked up her jacket and left the office. On her way out of the building she stopped at Sergeant Grant's desk.
'We need to find out more about Karen Ramsay, that woman we met last night,' she told him. 'See what you can find out by lunchtime. I'm going to talk to Katie Jardine. I'll be back this afternoon to speak to Henderson.'
Logan could have driven to Marchmont Road, but as she came out into the fresh air the sun was still shining. A good walk might clear her head and give her a fresh view of the case, she thought. The streets were busy with people shopping and enjoying the September sunshine. It was Edinburgh at its best.
Half an hour later Logan was walking past some of the university buildings. The shopping streets had been busy, but there were few people on the streets around the university. She heard a car slow beside her and a voice she recognised called out, 'If you're going up to Marchmont, I can easily give you a lift.'
مشارکت کنندگان در این صفحه
تا کنون فردی در بازسازی این صفحه مشارکت نداشته است.
🖊 شما نیز می‌توانید برای مشارکت در ترجمه‌ی این صفحه یا اصلاح متن انگلیسی، به این لینک مراجعه بفرمایید.