سرفصل های مهم
فصل 05
توضیح مختصر
زمان مطالعه

7 دقیقه

سطح

سخت
دانلود اپلیکیشن «زیبوک»
این فصل را می‌توانید به بهترین شکل و با امکانات عالی در اپلیکیشن «زیبوک» بخوانید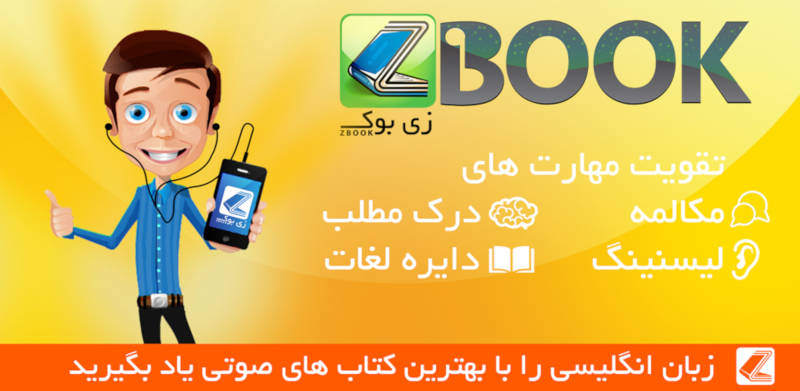 متن انگلیسی فصل
Chapter five
Clare Rutherford's supervisor
King's Buildings was a collection of ugly modern buildings set very close together in an area off West Mains Road. Dr David Balfour's office was in the James Clerk Maxwell Building. It was a grey, two-storey block with tall narrow windows, named after a famous nineteenth-century Scottish physicist. The building contained the university's Computer Science department, and a sign on the door read 'Edinburgh Regional Computing Centre'.
When Logan introduced herself and Sergeant Grant, Balfour came round from behind his desk to shake their hands. His actions were friendly, but he didn't smile and to Logan his eyes seemed to be grey, careful and rather cold. He was much older than her and had black, rather oily hair, combed very flat across his head. He was wearing an old, dark brown, patterned jacket and light brown trousers which looked as if they hadn't been cleaned for a long time.
'Please,' he waved a hand at two chairs in front of his desk, 'do sit down. How can I help?' He moved back and sat on the front edge of his desk.
Grant gave a small cough. Looking out of the corner of her eye, Logan saw that Grant had moved away from the chairs a little and wasn't going to sit down. Logan decided to remain standing too. She was as tall as David Balfour but if she sat he would be looking down at her. That was an advantage she did not want him to have.
'Thank you,' she said. 'I'll stand.'
Balfour said nothing. He looked at Grant and then back at Logan, and smiled. Not nervously, thought Logan, which was what most people did when the police walked in. It was more of an unpleasant smile.
'Dr Balfour, I'm afraid I've got some bad news for you,' said Logan.
'Oh,' replied Balfour, and the smile dropped from his face.
'I understand you direct the work of a research student called Clare Rutherford.' Logan paused as Balfour nodded agreement. 'Well,' Logan continued, 'we found a dead body on Calton Hill yesterday evening which we believe to be her.'
'Oh no!' Balfour's hand went up to his mouth. 'God! That's awful! Poor Clare!'
Logan watched him carefully. He was saying all the right words but his eyes seemed to be without feeling. Perhaps they were always like that. Then for a moment he looked as though he was going to cry. Logan and Grant looked at each other.
'How did she die? Was she murdered?' asked Balfour.
Logan looked back at Balfour.
'Yes, she was,' she said.
'Oh no! How awful!' said Balfour. He looked out of the window, lifted his head and bit his bottom lip.
'You directed her research,' said Logan, inviting him to tell her more.
'Well, yes, I did,' said Balfour, turning back to Logan. His eyes still seemed watchful. He went on: 'I have a number of students working on different research programmes. I check how they are getting on, make sure they know what they're supposed to be doing, make sure they explore all the right areas. And, of course, if they have any problems - research problems or personal problems - they can always come and talk to me.'
Logan wondered if students would want to take their personal problems to someone like Balfour. He did not seem an especially caring sort of person.
And did she have any?' asked Logan. 'Did Clare Rutherford have any problems?'
'Not that I know of,' said Balfour, raising his eyebrows a little. 'She was very adult, very intelligent.'
'Popular?' asked Grant.
'Yes, she seemed to have a lot of friends.'
'A favourite one?' asked Grant.
'You mean a boyfriend?' asked Balfour, his mouth unsmiling, his eyes still empty of feeling. 'Not that I know of. No.'
'And how did you get on with her?' Logan asked.
"Very well,' said Balfour, his eyes narrowing a little. Undoubtedly he realised that he was now part of a murder investigation and that the police might be thinking that he was the murderer.
'She was an excellent student: hard-working, intelligent… yes, excellent.'
'And her research,' continued Logan, 'what was it about?'
'She was looking into wireless technology - ways of running computers and other sorts of hardware without having them physically joined together by wires.'
'I see.' Not knowing much about how computers worked, Logan didn't see at all. But she wasn't going to tell Balfour that. She would find out later.
'Did you meet her outside the university?' she asked, looking Balfour straight in the eye.
Balfour said nothing as he returned Logan's look.
'I don't think that's any of your business,' he finally answered quietly.
'This is a murder investigation,' said Logan equally quietly. 'Everything is my business. Did you meet her outside the university?'
'I took her out for dinner once or twice. But I do that with all my research students. I find it leads to a better relationship. But it's just dinner.' Balfour's eyes were hard now. 'Nothing else.'
'OK,' said Logan, easily. 'Now, I understand that Ms Rutherford's parents are in New Zealand.'
'Yes,' replied Balfour.
'The thing is,' she began, 'we need someone to look at the body and tell us for certain that it's her.' The colour started to leave David Balfour's face. 'Her parents are not in this country. We feel it would be very difficult to ask one of her friends. So we were wondering… I'm sorry to have to ask you to do this, but we really do need your help.'
مشارکت کنندگان در این صفحه
تا کنون فردی در بازسازی این صفحه مشارکت نداشته است.
🖊 شما نیز می‌توانید برای مشارکت در ترجمه‌ی این صفحه یا اصلاح متن انگلیسی، به این لینک مراجعه بفرمایید.