سرفصل های مهم
فصل 01
توضیح مختصر
زمان مطالعه

7 دقیقه

سطح

سخت
دانلود اپلیکیشن «زیبوک»
این فصل را می‌توانید به بهترین شکل و با امکانات عالی در اپلیکیشن «زیبوک» بخوانید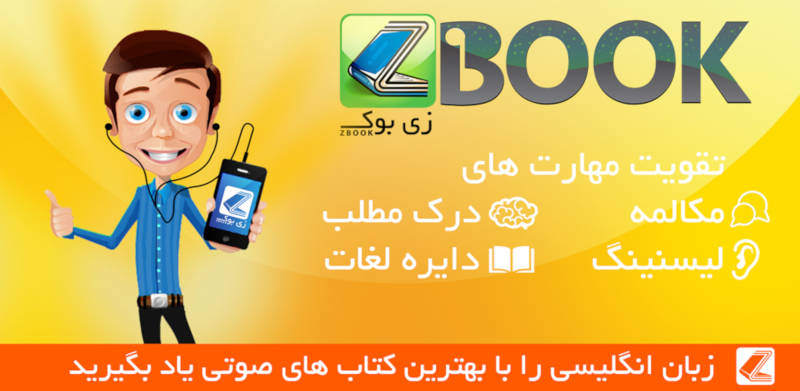 متن انگلیسی فصل
Chapter one
Is Billy Marr telling the truth?
'Tell me again about this woman you killed, Billy,' said Logan.
It was late one Thursday afternoon and Inspector Jenny Logan of the Edinburgh police was sitting at her desk in the London Road police station. Opposite her was an ordinary-looking man wearing a dirty pair of jeans, an old blue pullover and a dark green jacket with holes in it. His name was Billy Marr.
'I've told you already, Inspector,' said Billy, waving a finger in the air. 'She's up on Calton Hill. I killed her with my own hands. I killed her and left her body in the grass.'
In a corner of the room by the door sat Sergeant Grant. There was a notebook on his crossed legs. But the notebook was closed and he did not have a pen in his hand. He looked bored.
'What did she look like?' he asked Marr.
Billy Marr turned to look at Grant.
'You think I'm lying, don't you? You think I'm not telling you the truth this time. Just because I've come in here sometimes when I've had a few drinks and I've told you about things I haven't really done, you think I'm making this up.' Billy turned back to Logan. 'Well, it's true this time. This time I've really done it.' He sat up straight and met Logan's eyes. 'This time I've really killed her.'
Marr's breath smelt of alcohol. Out of the corner of her eye Logan could see Grant shaking his head slowly from side to side.
'Well, what did she look like?' asked Logan.
'She was blonde,' said Billy Marr very definitely, still looking Logan straight in the eye.
'OK,' she said. 'And how exactly did you kill her?'
'How?' repeated Marr.
'Yes, how?'
Marr looked confused for a moment. Then his face lit up. 'Like I said, with my own hands,' he said. 'I put them round her throat and I pressed and pressed.'
'You strangled her?'
'Yes,' said Marr, 'I strangled her.'
'Did you knock her out first?' asked Grant.
'What do you mean?' asked Marr.
'I mean did you knock her out? Hit her? Anything like that?' asked Grant patiently.
'No. No,' said Marr. 'Why would I do that? I just strangled her.'
Grant did not say anything. He just looked at Logan. Logan put her elbows on the desk in front of her and her head in her hands. She ran her fingers through her short brown hair and then looked up at Billy Marr. Poor Billy! He came into the London Road police station once every couple of months or so to tell the police about something he had done. Or rather had not done - because his stories were never true.
'OK, Billy,' said Logan. 'Sergeant Grant will take you downstairs and show you out.'
'Out?' said Marr. There was some surprise in his voice. 'You're not keeping me in then?'
'No, Billy,' said Logan. 'We're letting you go. You see, if you try and strangle someone and they're conscious, they fight back at you. There aren't any cuts or scratches on your face or hands where this poor blonde woman tried to fight you off. Because of that I don't think you killed anyone at all, Billy. So goodbye, and off you go!' There was an edge of anger to Logan's voice. Billy was wasting police time, but to take any action would waste even more time. The best thing to do was to listen to him and send him away.
Grant stood up and so did Marr. But then Marr pointed at Logan.
'You'll be sorry you let me go,' he said. 'I told you this time was different. This time I really did it.' And then he turned and left Logan's office with Sergeant Grant close behind him.
Logan sat back in her chair and looked out of the window. It was a cool and cloudy September day. A few leaves on the trees in the park over the road had started to change colour. Within a few weeks they would turn a rich golden brown - Edinburgh preparing for another winter. Logan hoped it would be a peaceful one but thought it unlikely - Edinburgh was a big city with all the usual problems that big cities had.
There was a quiet knock at the door and Sergeant Grant came back into the room.
'I've got rid of Billy,' he said, 'and I told him I didn't want to see him again until well after Christmas.'
Logan shook her head and smiled sadly, her anger gone.
'He's a strange one, isn't he?' she said. 'Just wanting the attention, someone to talk to. But can you actually imagine Billy killing anyone?'
Grant shook his head and started to say something but Logan's phone rang. She picked it up.
'Inspector Logan.'
Grant watched as her eyes opened wide in amazement.
'We'll be there,' she said, putting the phone down. She looked at Grant.
'They've found the body of a young woman on Calton Hill. Blonde. Dead.'
Grant's mouth opened in surprise.
'Find Billy Marr and get him back here,' ordered Logan. 'I'll get up to Calton Hill and I'll be back as soon as I can.'
Grant was already on his way along the corridor as Logan took her jacket from the back of her chair and followed him.
مشارکت کنندگان در این صفحه
تا کنون فردی در بازسازی این صفحه مشارکت نداشته است.
🖊 شما نیز می‌توانید برای مشارکت در ترجمه‌ی این صفحه یا اصلاح متن انگلیسی، به این لینک مراجعه بفرمایید.