سرفصل های مهم
فصل 14
توضیح مختصر
زمان مطالعه

7 دقیقه

سطح

سخت
دانلود اپلیکیشن «زیبوک»
این فصل را می‌توانید به بهترین شکل و با امکانات عالی در اپلیکیشن «زیبوک» بخوانید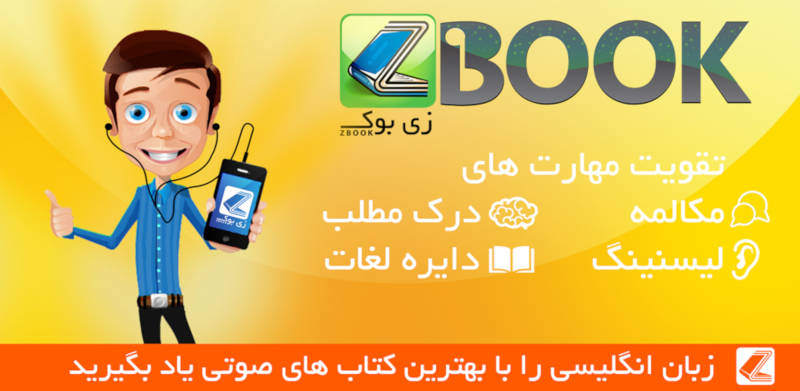 متن انگلیسی فصل
Chapter fourteen
Where is Inspector Logan?
Kenneth Henderson arrived at London Road police station at exactly four o'clock. The front desk let Sergeant Grant know that he had arrived and Grant went to find Logan. Her office was empty and looked the same as it had that morning. Grant asked around in the offices near Logan's, but nobody had seen her since before lunch. Grant went back to Logan's office. It was unlike her to be late without letting him know. He picked up the phone in her office and tried her mobile number. It was switched off. That was strange. He searched through the papers on her desk and found Katie Jardine's phone number. The phone was answered after the third ring.
'Hello.'
'Ms Jardine?' asked Grant.
'Yes,' said Jardine.
'It's Sergeant Grant here, madam, Edinburgh Police.' Grant went on, 'I was wondering if Inspector Logan was still with you.'
'I'm sorry, Sergeant,' replied Jardine. 'What do you mean "still with me"? She never came. I thought she must have changed her mind.'
'Oh!' said Sergeant Grant. He was worried. 'She must have done. OK. Thanks anyway. I'm sorry to have bothered you.' And he put the phone down slowly. For a couple of minutes Grant stood there thinking. What was Logan doing? He had worked with her for four years now and he knew how she worked. She didn't go off on her own. If she was going somewhere, she told him where. Exactly as she had done that morning. He looked at his watch. It was five or six hours since she had left. Just then Sergeant Graham came into the office.
'Oh!' said Graham, when he saw Grant. 'I was looking for the inspector.'
'So was I,' said Grant, and explained the situation.
'Where else could she have gone?' asked Graham. 'What was she working on at the time?'
'She'd just asked me to find out everything I could about Karen Ramsay, Katie Jardine's friend we met the other night,' said Grant, looking through Logan's list of phone numbers as he had another idea.
Tam MacDonald answered his phone on the first ring. For the second time in as many minutes Grant explained the situation.
'She didn't say what she was going to do,' said Tam, 'but, yes, she was interested in Karen Ramsay. I'd found out that Ramsay was one of the few people in the Computer Science department who knew what all the researchers were doing. Jenny seemed to think that was interesting.'
'OK. Well, thanks anyway,' said Grant. 'I'm sure there's a natural explanation for all this. It's too early to start worrying yet.' But Grant's feelings did not match his words.
'I'm sure you're right,' said Tam. 'Listen, will you ask her to call me when she comes in. Just to let me know she's OK.'
'Sure.' Grant put the phone down slowly. Thinking fast, he turned to Graham: 'Kenneth Henderson, the guy who had the party, he's down at the front desk. The inspector wanted to interview him this afternoon. Let's ask him about Karen Ramsay.'
Five minutes later, Grant, Graham and Henderson were sitting in an interview room. A cassette recorder was on the desk recording their conversation.
'Mr Henderson,' Grant was saying, 'I understand that since she was the Head of Department's research assistant, Ms Ramsay would know something about each researcher's work.'
'That's right,' said Henderson.
'We know that both the murdered girls worked in the Computer Science department. And we know that they both knew Karen Ramsay. We're trying to decide how important this information is.'
Henderson sat and thought for a moment.
'I can't see how it could be,' he began, 'unless…'
'Yes?' Graham and Grant spoke together.
'Well, it's very unlikely,' said Henderson, 'but if she had seen how the research of the two women might be used together, perhaps something which no-one else had noticed, then, well…'
Henderson opened his arms wide.
'What?' asked Graham impatiently.
'It would depend,' said Henderson. 'Possibly two pieces of research put together might be a great opportunity to make money. It might even make her famous, I suppose.'
There was silence for a moment. Then Grant spoke, 'Mr Henderson, I'd like to know if there is any possible connection between the research these two women were doing. Would you be able to look into that?'
'Certainly,' said Henderson. 'I'll tell my boss to call you if he needs any further explanation.'
'No problem,' replied Grant.
Once Henderson had left, Grant spoke to Graham, 'Ring the university, find out where Ramsay is and meet me down in the car park. We need to talk to her.' Grant went back to his office to collect his jacket. As he walked from there down to the car park, he kept wondering what might have happened to Logan. He knew she was a very good police officer. She was intelligent. She was a good detective. She could look after herself. Grant didn't have any children, but if he had had, he would have liked a daughter like her. He knew as well as anyone that police work could be dangerous. He hoped that she was all right.
Grant and Graham reached the car park at the same time.
'Ramsay's not at the university,' said Graham. 'I've got her home address: Mayfield Gardens.' He started the engine and turned the car out onto London Road. Grant switched on the blue light; he did not want to waste time stuck in traffic.
مشارکت کنندگان در این صفحه
تا کنون فردی در بازسازی این صفحه مشارکت نداشته است.
🖊 شما نیز می‌توانید برای مشارکت در ترجمه‌ی این صفحه یا اصلاح متن انگلیسی، به این لینک مراجعه بفرمایید.