سرفصل های مهم
فصل 11
توضیح مختصر
زمان مطالعه

12 دقیقه

سطح

سخت
دانلود اپلیکیشن «زیبوک»
این فصل را می‌توانید به بهترین شکل و با امکانات عالی در اپلیکیشن «زیبوک» بخوانید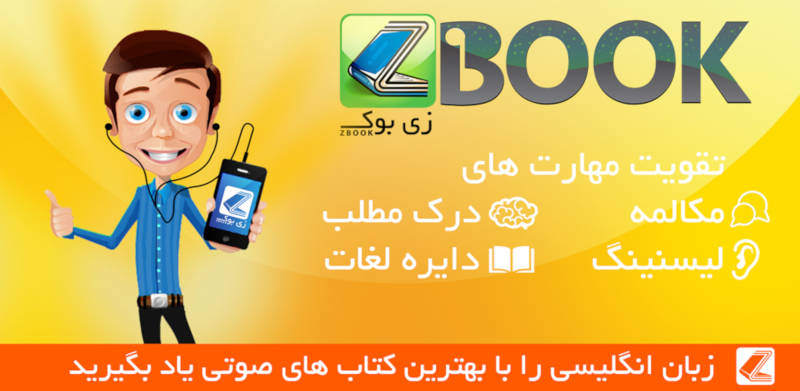 متن انگلیسی فصل
Chapter eleven
A slow investigation
'Ah! The lovely Inspector Logan,' said Henderson, smiling at her as he opened his front door. He was wearing a pink shirt, light brown trousers with a brown leather belt and brown shoes. His teeth were a bright white.
Logan did not smile back.
'I said we'd be back if this became a murder investigation,' she said. 'It has.'
'Oh!' said Henderson. The smile disappeared from his face and he opened the door wider so that Logan and Grant could enter the house.
The living room looked exactly the same as the last time Logan and Grant had been there except for a copy of the Scottish Daily News on the table. Logan sat on the blue and yellow sofa. Henderson took an armchair near her. Grant stood by the door.
'Mr Henderson,' began Logan.
'Please call me Kenneth,' said Henderson.
Logan looked Henderson straight in the eye. Getting friendly with Henderson was the last thing on her mind. Keeping a professional distance seemed a much better idea.
'Mr Henderson,' she continued, 'what time did your party start?'
Henderson said nothing for a moment. He looked a little disappointed that Logan had refused to use his first name. Out of the corner of her eye, Logan could see Grant smiling to himself.
Henderson coughed. 'About eleven o'clock,' he said. 'A crowd of us went to the pub first. Then we came back here and a few more people arrived later.'
'When did Fran Stewart arrive?'
'She got to the pub amine thirty. Something like that,' said Henderson. 'I really can't remember.'
'And Balfour?'
'I should think about eleven thirty. As I remember he didn't come along to the pub first. He usually just comes for a short time so that people see him. Then he leaves. Like I said before, he doesn't like parties much.'
'Did you see Balfour and Stewart talking to each other?'
'No, I don't think so,' replied Henderson, looking out of the window as he thought about his answer. 'Not that I remember, anyway.'
'OK,' said Logan. 'Who did speak to her, then?'
Henderson opened his arms wide.
'Come on, Inspector. I can't remember that. I understand this is a murder investigation and I'm very sorry about Fran, but I really can't remember who talked to who on Saturday night.'
Logan said nothing, waiting. Henderson stood up and walked over to the window. He turned back to look at her.
'Down at the pub everybody spoke to everybody. We were standing up and moving around all the time. When we came back here, I was too busy making sure everyone had a drink and something to eat and was looking happy.'
Henderson walked back to his armchair and sat down again.
'I spoke to Fran for about five minutes in the pub about her research and for about two minutes here when she came to say goodbye. Other than that I really didn't notice her. Like I said, she was a bit too serious.'
Logan sat back on the sofa and crossed one knee over the other. She brushed the leg of her trousers with one hand.
'I understand you make a lot of money for the university,' she said.
'Yes,' replied Henderson, looking rather pleased with himself.
'You must make quite a bit for yourself too,' said Logan, waving a hand to show that she was talking about the house.
'Oh no.' Henderson pointed at her. 'No, no. I know some people think I'm taking money that should really go to the university but that's not true. The house and everything here used to belong to my parents. They're both dead and the house is mine. I get a university salary and a third of any money that my research makes for the university. That's the arrangement with the university and I'm happy with that.'
He moved forward to the edge of the chair.
'And while we're talking about my work, you will also find people who say that I have stolen research from students and told people it was mine.'
'And that's not true either, I take it?' said Logan.
'Of course not.' Henderson was very certain. 'There are often "grey" areas about whose research is whose, especially when people are supervising researchers, but I always try to be extremely honest about it.'
Logan said nothing; she just looked at Henderson for a moment. It was impossible to know if he was telling the truth or not. Sometimes she knew when people were lying or telling the truth, but not always.
Then she asked, 'What exactly are you and your team researching at the moment?'
'Computer security. New ways of keeping information safe. Ways of stopping hackers - you know, people who get into computers to find out or steal information that they shouldn't have.'
'Mm,' said Logan, hoping that Tam got back to her quickly about the research going on at the university. 'What about David Balfour?' she continued. 'I understand he doesn't make as much money for the university as you do.'
Henderson took a deep breath.
'Poor David!' he said, shaking his head. 'He's a nice enough guy, but he's had a bad few years. What with his wife being ill and then dying. To be honest, the university is not very happy with him at the moment.'
Logan was silent for a moment, thinking about Henderson's answer. Then, changing the subject, she asked, 'Now, what about last Wednesday between ten and twelve in the evening? Where were you then?'
'Last Wednesday,' said Henderson, his eyes moving quickly from side to side as he thought about the question, 'I was here at home, preparing classes for the next day.' Suddenly, he realised why Logan had asked the question. 'Hey!' he said. 'Is that when Clare Rutherford died?' His face started to go red. 'You can't think I had anything to do with that.' He stood up angrily. 'That's crazy!'
'Anyone with you here on Wednesday night?' asked Logan, standing up herself.
'No,' replied Henderson.
Logan said nothing but just raised her eyebrows.
Henderson's shoulders went down. 'No. No-one was with me,' he said more quietly. 'But I had nothing to do with Clare Rutherford's death, I promise you.'
Back at London Road, Logan and Grant sat in her office drinking tea and thinking about the case. There was a knock at the door and Sergeant Graham came in. He was wearing jeans and a black T-shirt under the same brown leather jacket he had been wearing when he had met Logan on Calton Hill.
'We've found out where Balfour was sitting in the Usher Hall,' said Graham. He had a number of pieces of paper in his hand which he looked at from time to time as he was speaking. 'The ticket office keeps all its records on computer. He and Rutherford were in different parts of the hall and on different levels. She was at the top in the cheap seats and he was at ground floor-level near the back. It's possible they saw each other but we can't say for certain.'
Graham paused, waiting to see if Logan or Grant had any questions. They didn't.
'We've also talked to everyone who was at Kenneth Henderson's party,' he continued, 'and we've had no luck there. Quite a few people talked to Fran Stewart; quite a few people saw her talking to other people. Nobody saw her talking to David Balfour. Everyone said she was nice but serious. Nobody was seen trying to chat her up and nobody left the party with her. We're quite sure about that. Some of the other girls were in the hall when she left.'
'Things aren't getting any easier, are they?' Logan said.
'Worse, actually,' said Graham. 'We can't find Billy Marr.'
'What?' said Grant and Logan at the same time and sat forward in their chairs.
'Well, he's not at home,' said Graham, 'and he hasn't been home all day. We've also had a look in some of the places where he usually spends time but so far no luck.'
Lines appeared on Logan's forehead as she thought about this development. Eventually she shook her head as if clearing her brain and said, 'OK. Just keep looking for him. Give his description to all the police officers out on the streets tonight. Let them know that we're looking for him.'
'OK, madam,' said Graham. 'And, finally, we have the list of researchers.' He gave some papers to Logan and some to Grant. 'I made copies for both of you.'
'Good,' said Logan. 'Both of you have a look through these.' She looked at Grant and Graham. 'Take them away and go through them. If you find anything interesting, let me know immediately. If not, I'll see you tomorrow morning.'
Grant and Graham left the room. Logan put the pile of papers on her desk and turned to look out of the window. Perhaps they would find out something useful at The Meadows the following night; Logan certainly hoped so. It had been almost a week since Clare Rutherford had disappeared. Rutherford was now dead and so was Frances Stewart. The longer an investigation continued, the less chance there was of finding the murderer.
مشارکت کنندگان در این صفحه
تا کنون فردی در بازسازی این صفحه مشارکت نداشته است.
🖊 شما نیز می‌توانید برای مشارکت در ترجمه‌ی این صفحه یا اصلاح متن انگلیسی، به این لینک مراجعه بفرمایید.