سرفصل های مهم
فصل 03
توضیح مختصر
زمان مطالعه

14 دقیقه

سطح

ساده
دانلود اپلیکیشن «زیبوک»
این فصل را می‌توانید به بهترین شکل و با امکانات عالی در اپلیکیشن «زیبوک» بخوانید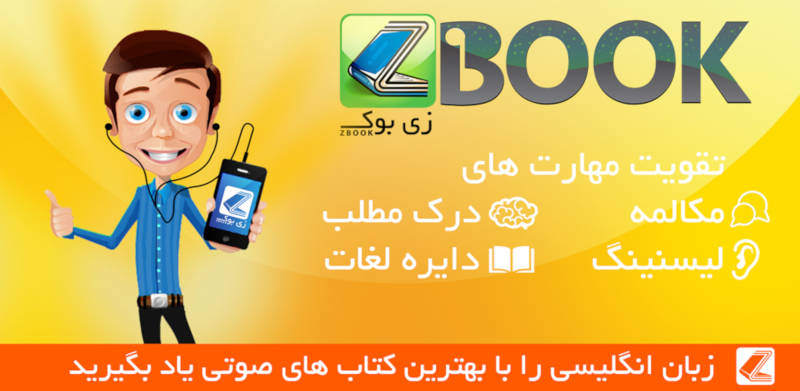 متن انگلیسی فصل
CHAPTER THREE
The 'main man'
People call the police a lot of different names: bobbies, coppers, the cops, and other worse things. The one thing all police officers really hate being called is 'pigs'. As soon as she heard the word, Logan felt Grant move beside her. She reached out her hand and put it on his arm.
'No,' she said softly. She looked at the man in front of her. 'Jimmy Brown?' she asked.
'Maybe,' he said. 'Who wants to know?'
'Jimmy, I'm Inspector Logan of the Edinburgh Police and this is Sergeant Grant.' She showed him her ID card then put it away in her bag.
'So?' said Jimmy, continuing to look down his nose at her.
'So we'd like to come in,' explained Grant, putting his face very close to the other man's face. Brown took a couple of steps back. Grant and Logan stepped quickly into the flat and Grant shut the door. Brown looked surprised.
'Problem?' asked Grant. His voice did not sound friendly. He did not look friendly.
Brown gave a weak smile and moved back against the wall.
Logan took a few more steps into the flat and looked around. She had been in some terrible flats in the past but she had never seen anywhere quite like this. The furniture was old and had cigarette burns all over it. The walls were a dark colour; probably once a kind of brown but it was difficult to tell. Coffee cups and cigarette packets lay everywhere. Empty pizza boxes lay on the table; that day's evening paper was open on a chair; a half-eaten piece of pizza lay on the floor by an empty beer can on its side. There was a smell of unwashed clothes and unwashed people.
She turned to Jimmy Brown.
'Do you know where Morag is, Jimmy?'
Brown moved away from Grant and walked round the room picking up empty cigarette packets and shaking them.
'No,' he said.
'What were you doing this afternoon?'
'Nothing.'
'Come on, Jimmy, let's have some answers,' said Logan, impatiently.
Grant looked round the room. There was a door to his left. He reached out to open it.
'Don't go in there,' said Brown, moving towards Grant.
Grant looked once at Brown and opened the door.
'Well, well, well,' said Grant, sounding very pleased with himself, as he looked through the door he had just opened. 'What have we got here?'
Logan took a step forward to see what Grant had found. There was a bed in one corner of the room, but all along the opposite wall were boxes of videos, televisions and CD players all on top of each other. Grant walked into the room and opened some of the boxes, checking what was inside.
Brown sat down on the floor in the living room, looking unhappily at the wall on the other side of the room.
'Am I right in thinking that these are all stolen?' asked Logan.
Brown nodded but did not speak.
'It's not your lucky day, is it?' continued Logan. 'You're in big trouble now, Jimmy. And it'll be much worse if we don't get some answers. So where's Morag?'
'I really don't know,' said Brown. 'She went out about midday.'
'Where? Was she working?'
'No, she doesn't work much,' said Brown. 'Not a real job, anyway. Not a nine to five kind of job.'
'Where does she get money?' asked Logan, as Grant came back into the living room.
'I really don't know,' said Brown very quickly. 'Some man. She calls him her "main man". She gets money from him sometimes.'
'You're joking,' said Grant. 'You expect us to believe that some man just gives Morag money. Why? What does she do?'
'It's true. Really. It's true. I don't know what she does for him.'
'You don't know who this "main man" is, then?' asked Logan.
'No,' said Brown.
'No idea?' asked Grant, looking hard at Brown.
'I think he's someone important,' said Brown quickly, 'but she's never told me. She always says there are some things it's better not to know.'
'So you don't know what she did for him?'
'No,' said Brown.
'Was she going to see him today?' asked Logan.
'Probably,' said Brown. 'She made a phone call just before she went out. It sounded as if she was talking to him. In fact, it sounded as if she wanted to see him. Why are you asking all these questions about Morag anyway? What's she done?'
Logan stopped speaking. She looked out of the window and thought about the main man. How important was he? Grant continued the questioning.
'What about you, Jimmy?' he asked. 'Where have you been all day?'
'Here,' said Brown. 'I've been here. I haven't been out all day.'
'Is there anyone who's seen you or been with you?' Grant asked.
'No,' said Brown.
'No visitors?'
'No.'
Brown got up off the floor and started looking a little braver than before.
'Now, come on, you two. I've answered your questions,' he said. 'What's all this about? What's Morag been doing?'
Logan looked at Grant. Grant sat down on the arm of the cleanest chair.
'Jimmy,' he said, 'you'd better sit down. I'm afraid I've got some bad news for you.'
They drove from Jimmy Brown's flat to the London Road police station. Grant and Logan sat in the front of the car, Brown in the back. He had cried when Grant told him about Morag. When he had stopped crying, they told him he would have to come to the police station. He would have to look at the body so that they could be sure it was Morag. He would also have to talk to officers from the Robbery Unit about what was in his bedroom. Logan didn't tell him that she would have some more questions for him later.
As Grant drove, Logan thought about the people who had come into her life today: Ronnie Campbell, murderer; Jimmy Brown, robber; Morag Mackenzie, dead at the age of… How old was she? Twenty-six? Twenty-seven? Certainly not much older.
When they arrived at the police station, it was seven thirty. Logan asked a young sergeant to take Brown to look at the body. As soon as they had left, she turned to Grant.
'He wasn't telling the truth about this afternoon,' she said.
'Wasn't he?' asked Grant.
'No,' replied Logan. 'He had this evening's paper in the flat. The evening paper comes out at about two o'clock. So either he went out to buy it or a visitor brought it in.'
'You didn't question him about it,' said Grant.
'No. I thought I'd leave it till later,' said Logan. 'He might talk more easily here.'
Grant smiled and then said, 'He's left-handed.'
'Yes, I saw,' said Logan. And tall.'
'And he's not a very nice person.'
'No,' said Logan. 'But that doesn't make him a murderer.'
'True,' said Grant. 'But you wouldn't… '
'… be surprised if he was,' finished Logan, smiling. 'And what about the main man?' she asked.
'It's an interesting choice of words, isn't it?' said Grant.
'Yes,' said Logan. 'It is unusual. But I've heard it before.'
'Someone who thinks they're important,' said Grant, more to himself than to Logan.
'Right,' said Logan, putting a hand on Grant's shoulder. 'When Jimmy's had a look at the body, lock him up and get someone from the Robbery Unit to go and talk to him about all those stolen things. They'll also need to go round to his flat and pick everything up. Then come and find me in my office.'
'Right,' said Grant.
Logan was reading through Ronnie Campbell's police record and making notes in a small black notebook when Grant returned. As he came through the door, she looked at her watch. It was eight fifteen but it was still very light outside.
'The body is Morag Mackenzie's,' Grant told Logan.
'Yes, someone rang to tell me,' she replied. Any news on the envelope or the knife?'
'The scientists will call us as soon as possible about the envelope. The search has finished and they haven't found a knife.'
'What about St Margaret's Loch? Maybe the killer threw the knife in the water,' said Logan. St Margaret's Loch was a small man-made lake in Holyrood Park. 'Get some divers to check that in the morning.'
'Right, madam,' said Grant.
'Do we have any idea where Campbell might go?' she asked.
'Not really,' said Grant. 'I spoke to the prison. He had one visitor in the last twelve months: his lawyer.'
'Of course, at this time of year it's warm enough to sleep outside,' Logan said. She went on: 'I've also been thinking about how he'll get money.'
'He'll probably steal it,' said Grant.
Logan said nothing for a few moments. Then she spoke: 'Campbell was sent to prison for fifteen years.'
'That's right,' said Grant.
'He's still got quite a long time left,' said Logan.
'Yes,' agreed Grant. 'And because he's in trouble again now, he won't get out early. He'll be in there for eight more years.'
'There's something strange about this murder,' said Logan. 'I think if we want to find out who murdered Morag Mackenzie we'll need to look into Craig Sinclair's murder again.'
Grant looked at her but said nothing. He had only worked with Inspector Logan for three years, but he knew that she was often right.
Logan looked through a few pages of her notebook.
'Craig Sinclair had a sister,' she said. 'Jean Drummond, married. There's an address for her in the New Town, St Stephen Street. Let's see if she still lives there. Go and organise the divers for tomorrow and I'll meet you in the car park in ten minutes.'
'What about Jimmy Brown?' asked Grant.
'Let the Robbery Unit talk to him tonight,' said Logan. 'We'll talk to him tomorrow. I'm more interested in finding out about Sinclair's murder at the moment.'
The Old Town of Edinburgh is a fairly small area around the Castle and the Palace of Holyroodhouse. St Stephen Street is in the New Town, not far from Princes Street. And although this part of the city is already more than two hundred years old, it is still called the New Town.
As they drove through the streets of Edinburgh at eight thirty on this warm June evening, Logan looked at the busy streets and the stone houses. She thought to herself, as she often did, that Edinburgh must be one of the most beautiful cities in the world. She had been to London once but she hadn't liked it. London was too big, too noisy, too dirty. Edinburgh was just right.
As they turned into St Stephen Street and parked, the car phone rang. Grant picked it up. He listened for a minute, then said goodbye and put the phone down.
'They've found the Audi,' he said. 'In a car park near the Haymarket Station.'
'That's near Dairy Road,' said Logan, 'where Morag Mackenzie was living.'
'Yes. They're searching the area but Campbell could be anywhere by now. He won't go back to the car. That would be completely stupid.'
'True,' said Logan. 'OK. Let's go and see what Sinclair's sister has to say.'
مشارکت کنندگان در این صفحه
تا کنون فردی در بازسازی این صفحه مشارکت نداشته است.
🖊 شما نیز می‌توانید برای مشارکت در ترجمه‌ی این صفحه یا اصلاح متن انگلیسی، به این لینک مراجعه بفرمایید.