سرفصل های مهم
فصل 09
توضیح مختصر
زمان مطالعه

10 دقیقه

سطح

ساده
دانلود اپلیکیشن «زیبوک»
این فصل را می‌توانید به بهترین شکل و با امکانات عالی در اپلیکیشن «زیبوک» بخوانید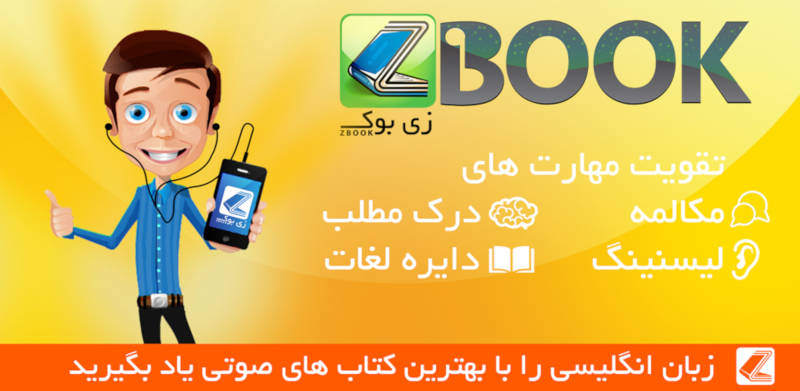 متن انگلیسی فصل
CHAPTER NINE
Back to the first murder
Craig Sinclair's body had been discovered in the early hours of the morning at the back of a factory in Beaverhall Road in the Broughton area of Edinburgh. One of the factory workers found it when he went outside to have a cigarette. Someone had shot Sinclair and then taken his body to the factory and left it there.
Logan thought it might be useful to see where this had happened. She tried to remember if she had ever been to Beaverhall Road but thought she probably hadn't.
Fifteen minutes later she was there. Beaverhall Road was a small street off Broughton Road. There were some old flats and a car park on the right hand side of the street. On the left were some big buildings - factories and offices. At the end of the road was a large empty area, where the Powderhall Stadium had once been. Logan left her car outside the last block of flats on the right hand side and walked up the street. It was empty. The fish and chip shop on the corner was closed. There was nobody around.
She walked back up the street to her car. Opening the car door, she took out the police record and looked at the photographs of Sinclair's body. She looked round the street and worked out where his body had been found. Had the murderer known that the factories worked day and night? Maybe he or she had thought that no-one would find the body until the next morning.
Just then she heard a noise behind her. An old man was walking across the empty area behind her. He was wearing an old jacket and grey trousers, which looked as if he had slept in them. As he came towards her, there was a strong smell of whisky.
'All right, then?' he asked. Some Scots people call women 'hen' if they don't know their name. Logan didn't like it much but it was better than 'love'. Just.
'All right,' she replied.
Moving slowly from side to side, the old man stood in front of her. Suddenly he looked hard at her and then he stood up straight. 'You'll be the police, then,' he said.
'That's right,' said Logan. 'And you are…?'
'Angus MacLeod, at your service, madam,' said the old man, touching the right side of his head with his first finger and then pointing it at Logan. 'You can call me Gus.'
Logan smiled. The old man had clearly drunk too much but he wasn't dangerous.
'Where do you live, Gus?' asked Logan in a friendly way.
'Here and there. Under the stars. I'm a free man in a free world,' said Gus, throwing his arms wide open.
Logan laughed a little. 'Do you come round here often?' she asked.
'Oh yes,' said Gus slowly and carefully. 'I've been coming round here for a long time. Since before they knocked the stadium down.' And he looked back at where the stadium had been and then turned back to Logan. 'Since before you joined the police, I should think too,' he said, looking her up and down. 'And since before they found the body over there,' he said, and pointed between the two factories. 'But I didn't come back for some time after that. That was a bad business. A bad business.'
'You were here then?' asked Logan.
'Oh yes,' said MacLeod, 'but I didn't come back for a long time. It was a bad business.' MacLeod looked unhappy at remembering the murder and, as he spoke, he took a half bottle of whisky out of his pocket, took off the top and had a drink.
'I mean, were you actually here on the night of the murder, Gus?' asked Logan.
'Oh yes,' said MacLeod.
'So did the police talk to you?' asked Logan.
'No. No. I went away. It was a bad business. Nothing to do with me.'
'But did you see anything that night?' asked Logan.
'Oh, yes,' said MacLeod. His voice was clearer now. 'I saw him.'
'You saw the body?' said Logan. She couldn't believe her luck in finding this old man.
'I saw the body,' said MacLeod. 'And I saw him too.'
'Who too?' asked Logan, trying to understand what the old man was talking about.
'I saw the body,' said MacLeod slowly, as if talking to a child, 'and I saw him too. The man who brought the body.'
Logan could feel her breathing getting quicker.
'You mean, you saw the man who left the body over there?'
MacLeod looked at her as if she was stupid.
Logan knew she had a problem. She should take MacLeod straight to London Road for questioning. She should also be really angry with him for not giving information to the police. But people like Gus, people who lived on the street and drank too much, could be difficult.
He might tell her something. But he might not. She could not make him talk. And if he did talk, it would not be easy to know if he was telling the truth or even if he knew what the truth was. If he gave her information that actually was important, she would have to be careful how she used it. A good lawyer could make someone like Gus seem completely mad. She decided to talk to Gus now. Somehow she felt he would not like the London Road police station.
'Tell me about him,' said Logan.
'Well,' said MacLeod, helping himself to another small drink, 'I'd be very happy to tell you.' And he said nothing more but just looked at Logan with a smile on his face.
Logan found a ten-pound note in her pocket and gave it to the old man.
'Now that's very kind of you,' he said. 'Well, it was the middle of the night and this car stopped just about here.' And he pointed to a place near where they were standing. 'A big man got out, opened the back door of the car on the other side, took something out and carried it over there.'
'What was the man like?' asked Logan.
'Big,' said MacLeod. 'Tall.'
'What was he wearing?' asked Logan.
'A suit,' said MacLeod. 'Perhaps. It was dark. The street lights were on but it was still quite dark.'
'What sort of car was it?' asked Logan.
'Big,' said MacLeod. 'Four wheels and four doors.' And he started laughing. However, when he saw the look on Logan's face he stopped.
'Colour?' asked Logan.
'I don't know, hen. It was the middle of the night. It looked as if it was a dark colour.'
'Anything else,' asked Logan. 'Think carefully. Did you see the car number?'
MacLeod started laughing again at the thought that he might have remembered the car number. But then he stopped laughing and looked at Logan. He took another drink from his bottle. He seemed to be thinking hard.
'Actually,' he spoke clearly and looked her straight in the eye, 'I don't remember the car number, but I seem to have an idea in my head it was an unusual one. You know, like JB 007 or GUS 1 or something like that.'
'Are you sure about that?' asked Logan.
'Absolutely,' said MacLeod, his voice becoming a little unclear again. Then he looked at her as if deciding he had spent enough time with the police for now. And now,' he continued, 'if you will excuse me, it has been nice talking to you but I have important things to do.'
He turned and, singing quietly to himself, started walking up the street in a more or less straight line.
Logan stood by her car and watched MacLeod. He seemed to drink too much and he probably believed what he had told her. But should she believe him? No-one else would. But actually she thought she did. It was interesting information and she needed time to think about it.
مشارکت کنندگان در این صفحه
تا کنون فردی در بازسازی این صفحه مشارکت نداشته است.
🖊 شما نیز می‌توانید برای مشارکت در ترجمه‌ی این صفحه یا اصلاح متن انگلیسی، به این لینک مراجعه بفرمایید.