سرفصل های مهم
فصل 06
توضیح مختصر
زمان مطالعه

6 دقیقه

سطح

سخت
دانلود اپلیکیشن «زیبوک»
این فصل را می‌توانید به بهترین شکل و با امکانات عالی در اپلیکیشن «زیبوک» بخوانید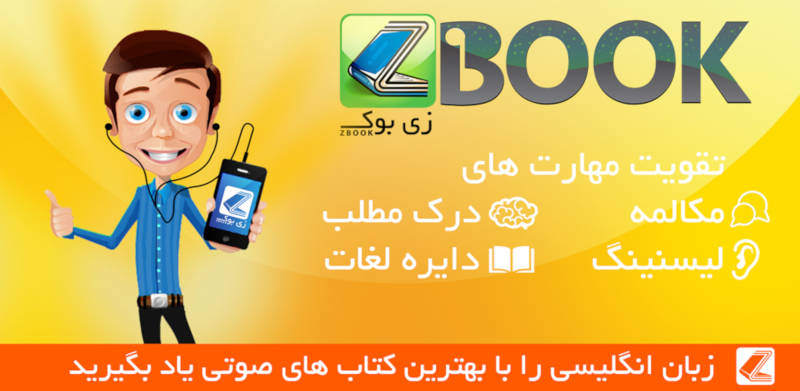 متن انگلیسی فصل
CHAPTER SIX
Catching Ronnie Campbell
Logan stopped the car at the side of the road. She and Grant quickly got out and changed places so that he could drive. As she got back into the car, she picked up the phone.
'Tam,' she said, 'are you doing my job for me again?'
There was a laugh at the other end of the phone.
'Jenny, my dear,' Tam's voice came down the phone, 'I could never do it as well as you do.'
Logan laughed too.
'Seriously,' said Tam, 'I heard that you were leading the search for Ronnie Campbell. Well, I'm looking at him right now.'
'Where are you?' asked Logan.
'Well, he's sitting on the ground outside Jenner's department store in Princes Street holding out his hat for people to put money in,' said Tam, 'and I'm on the other side of the road looking like a tourist.'
Logan looked at Grant. 'Jenner's, Princes Street. Quick,' she said.
Grant turned on the blue light, put it out on the roof of the car and pulled into the traffic.
'You could never look like a tourist, Tam,' said Logan into the phone.
Tam laughed. Like quite a few Scots, he had red hair.
Logan spoke into the phone again, 'Are you sure it's Campbell?'
'I am now,' said Tam. 'At first I thought he was just another beggar who lives on the street and asks people for money.'
'How clever of him!' said Logan.
'What do you mean?' asked Tam.
'Well, his photo is in the papers and on the television and everyone's looking for him,' said Logan.
'So?' said Tam.
'So, nobody looks at street people,' she explained. 'It's the best place to hide. He's right in front of us, but in a place we'd never think to look. It explains how he's getting money, too.'
'Very clever,' agreed Tam.
'You're sure it's him, aren't you?' Logan asked suddenly.
'Oh yes,' said Tam, 'I wrote one or two pieces about the Sinclair murder so I know what Campbell looks like.'
'Keep your eye on him.'
'Sure,' said Tam. 'But listen, I followed him to Jenner's from Holyrood Park.'
'Holyrood Park?' repeated Logan. 'What was he doing there?'
'I've no idea. I went out there to have a look at where Morag Mackenzie was murdered. As I was leaving, I saw Campbell. So I left my car in the park and followed him on foot up here. I waited until he stopped somewhere before I rang you.'
'We'll be there in a few minutes,' said Logan, 'so wait for us.'
'Don't worry,' said Tam, 'I'll be waiting around for my dinner invitation after giving you information like this.'
Logan laughed.
'I'll see you in a few minutes,' she said, and turned her phone off. It was unusual for a police officer and a journalist to be close friends but she and Tam were.
The road was fairly clear as they reached the Haymarket, and two minutes later they were at the west end of Princes Street. Grant turned off the light and brought it inside the car again. They drove slowly along the street with the rest of the traffic. Jenner's was at the far end of Princes Street on their left. As Logan looked along the street in front of her, she could see a man sitting in front of the department store. There was a hat on the ground next to him.
'I'll get out here,' she said, getting out quickly and shutting the door as Grant stopped the car.
Grant drove on again and stopped just past the front door of the store. He got out and walked back quickly.
Logan and Grant walked towards Ronnie Campbell at the same time. As they got near, he looked up and suddenly realised they were police officers. He moved faster than seemed possible. In seconds he was on his feet and running across the road. Cars had to stop suddenly and there was a loud noise of screaming metal and breaking glass, as other cars hit those that had stopped.
'Police! Stop!' shouted Grant, running across the road after Campbell. Logan followed, pulling her phone out of her pocket to call for help. As Campbell reached the other side of the road, he turned right, running fast along the side of the road looking for a way into the Princes Street Gardens. Suddenly, a short red-haired person jumped out of the crowd and threw his arms round Campbell's legs. It was Tam MacDonald. MacDonald and Campbell fell to the ground, with Campbell fighting to get away. Seconds later Grant arrived. He pulled one of Campbell's arms round behind his back and pushed it up between his shoulders. Campbell stopped fighting and lay there on the ground. Then Logan arrived, pulled her police ID card out of her pocket and showed it to Campbell.
'Ronnie Campbell,' she said, 'you're wanted for escaping from a prison van near Dundee yesterday morning, for stealing a car, and we've got a lot of other questions we want to ask you too. So get on your feet and we're all going down to the London Road police station.'
She turned to Tam MacDonald, who was getting to his feet and brushing down his clothes with his hands. He was wearing jeans, a dark green T-shirt and a brown jacket.
'Hi, Jenny,' he said to Logan.
'Well done, Tam!' she said. 'I didn't know you were good at rugby.'
'Actually, I played for the first team at school,' said Tam with a big smile.
مشارکت کنندگان در این صفحه
تا کنون فردی در بازسازی این صفحه مشارکت نداشته است.
🖊 شما نیز می‌توانید برای مشارکت در ترجمه‌ی این صفحه یا اصلاح متن انگلیسی، به این لینک مراجعه بفرمایید.