سرفصل های مهم
فصل 12
توضیح مختصر
زمان مطالعه

12 دقیقه

سطح

متوسط
دانلود اپلیکیشن «زیبوک»
این فصل را می‌توانید به بهترین شکل و با امکانات عالی در اپلیکیشن «زیبوک» بخوانید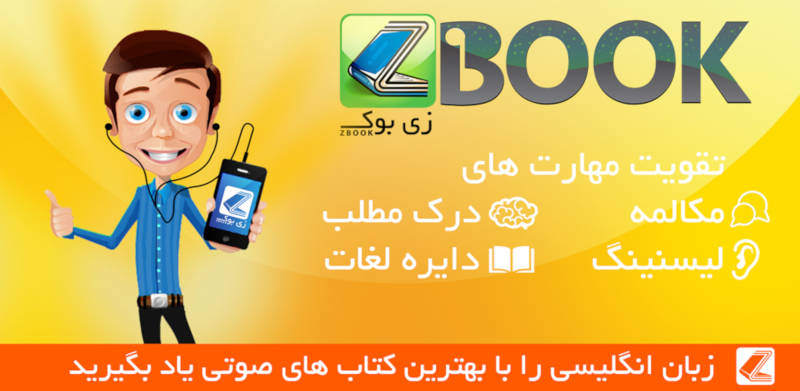 متن انگلیسی فصل
CHAPTER TWELVE
Doctor No
Bond and the girl were sitting in a large, pleasant bedroom in Doctor No's headquarters. The building was deep inside the mountain, at the west end of the island. Bond and Honey were prisoners. The bedroom had no windows and there were no handles on the doors. But Bond and Honey had been treated well.
They hadn't met the mysterious Doctor No yet. When they'd first arrived, early in the morning, a Chinese woman had looked after Honey and Bond. She'd given them clean kimonos - long, loose Japanese robes. She'd spoken to them kindly. She told Bond and Honey to give her their wet, dirty clothes so that they could be washed. Then Bond and the girl had been locked in the bedroom and left alone to sleep.
The prisoners found a delicious breakfast waiting for them when they woke. After they had eaten the meal, the kind woman had come to the room. She had told them that they would meet Doctor No that evening, and that they'd have dinner with him. She asked what kind of food they preferred.
When she'd left them alone again, Bond started to think carefully. He'd soon decided that Doctor No must be doing something more important on Crab Key than collecting guano. The inside of the headquarters was cool and pleasant. The furniture was comfortable and expensive. But the building was as strong as a prison.
'Perhaps I'll find out this evening what the doctor's real business is,' Bond thought.
He looked at the girl. He felt angry with himself. They were in danger and he'd led her here.
'Honey,' Bond said to the girl. 'Please don't say much when we meet Doctor No. If he asks questions, let me answer them. Then agree with anything that I say. I'll tell him that we're only interested in birds and seashells. I want him to believe that. If he believes that story, perhaps we'll be able to leave this island alive.'
At nine o'clock in the evening, the Chinese woman took Bond and Honey to a large room which was further down inside the mountain. At the end of the room, there was a huge window that went from the floor to the ceiling. It was the only window in the room and it was made of thick strong glass. But Bond and Honey couldn't see the land and sky through the glass. They could see rocks and hundreds of fish. Large sharks and barracudas swam slowly past the window.
An octopus was stuck to the glass. Doctor No's headquarters were built below the surface of the sea!
In the centre of the room there was a large table. It was prepared for a fine meal, with plates, knives, forks, spoons, and sparkling wineglasses on it.
'Doctor No will join you very soon,' the woman told them. Then she left the room, locking the door behind her.
A moment later, another door opened, and a very strange man walked slowly into the room.
The man was very tall - at least six inches taller than Bond - and he was very thin. But he was also completely bald - there was no hair at all on his round head. The skin of his face was smooth and his lips were thin and pressed together in a cruel smile.
The man was wearing a long, silver-grey kimono which reached to the ground. But two things about the man especially shocked and surprised Bond. The first thing was that the man had no hands. Instead of hands, he had large metal claws at the ends of his arms. And the second thing was that he had strange black eyes.
'I am Doctor Julius No,' the man said. 'I can't shake your hands. As you can see, I have no hands. But please don't be frightened of the way I look. And please don't think that I'm blind. These see everything.'
As he said the last words, he touched his eyes with his steel claws. Bond and Honey heard little tapping sounds. They were like the sound of someone's fingernail tapping a wineglass.
'We're not frightened, Doctor No,' Bond said after a moment's silence. 'Perhaps you're trying to frighten us. There are lots of men with steel hands. Some of them are brave men who were injured in the war. And many people don't wear spectacles. They wear contact lenses in their eyes instead of glasses. Your contact lenses are unusually dark. But they aren't frightening. I'm not frightened, because you're really just a man like me.'
'Well, I'm not really like you, Mr James Bond of the British Secret Intelligence Service,' Doctor No answered. 'I have great power, and at the moment, you have none. But I want to talk to you about other things now. We have many things to say to one another.'
'Any man who has a gun has power over a man without one,' Bond said quietly. 'But only countries and governments have real power. Doctor No - if you hurt or kill me, my country will make you pay for it!'
At that moment, one of the doors opened and two Chinese servants entered the room. The men carried plates of food and bottles of wine which they put on the table. One of the servants poured wine into the wineglasses by Bond and Honey's plates. After that, both men stood against the wall behind the prisoners' chairs. The men looked strong and powerful.
'Before we begin our conversation, I must tell you this,' Doctor No continued. 'I don't want to hear any lies, Mr Bond. I know a lot about you and why you are here. Do you understand?'
Bond looked at the tall thin man.
'Yes, Doctor,' Bond said. 'But before you tell me anything, please let the girl go. She isn't a danger to you. She didn't come here with me. She doesn't work for my government. She's Jamaican. I found her on the island yesterday. She came, in her own boat, to collect seashells.'
'Then she's very unlucky,' said Doctor No. 'Nobody who visits this island without my permission ever leaves it alive. No one can interfere with my work here. Strangways and his assistant tried to interfere, so I had them killed.
'The girl will stay and listen to us talk, Mr Bond,' Doctor No said in a cold voice. 'Then both of you will die. But first, please eat your food. You'll both need to be strong for the ordeals that are waiting for you. And, while we eat, I'll tell you my story.'
'Well, my dear, we have no choice,' Bond said to Honey. 'We must listen to this madman.'
'Perhaps you are right, Mr Bond,' Doctor No said. He spoke calmly and softly. 'Perhaps I am mad. But all great men are mad. And I'm certainly a great man.'
So Bond and Honey tried to eat while Doctor No told them about his life.
'My father was a German man who lived in China. And my mother was a Chinese woman, from a good family,' he began. 'But my mother and father were not married. After I was born, I lived with my aunt, but she didn't love me. I left her house as soon as I could and I went to work in the city of Shanghai. I worked for gangs of criminals - Tongs. I enjoyed the work. I enjoyed hurting people and killing people.'
'After a few years, I went to live in America - in New York,' Doctor No went on. 'I worked for the Chinese gangs there. One day, I stole some money from the Hip Sing Gang. I stole one million dollars. I should have left America then, but I didn't. For the only time in my life I was stupid. I tried to hide from the Hip Sing Gang. But they found me and tortured me. They hurt me very much. They tried to make me tell them where the money was. My ordeal was terrible. But I didn't tell them what they wanted to know. So they cut off my hands and let me go.'
While Doctor No was speaking, Bond was thinking carefully. How could he escape? And where could he get a weapon? The knife that he'd been given to eat his meat was very sharp. It would be a useful weapon, if he could hide it. He had an idea. He moved his arm suddenly and knocked over his wineglass. Then while he was cleaning up the liquid, he carefully pushed the sharp knife into the sleeve of his kimono. Doctor No didn't see what Bond was doing. He was only interested in telling his own story. And the servant who took away Bond's plate and brought him a dish of fruit didn't see that a knife was missing.
'I moved to the west coast of the United States,' Doctor No was saying. 'I used the million dollars very well. I paid a doctor to change the shape of my face. I had these contact lenses made for my eyes. I had all my hair removed. I started to wear special shoes which made me look much taller. I changed my name. Then I went to a college and studied medicine. I knew that I wouldn't be able to work as a doctor, because doctors need real hands. But for many years I studied peoples' bodies and minds. Those subjects interest me the most. But of course, I had to earn some more money.
'When my medical studies were finished, I bought this island,' the doctor said. 'I brought some workers here and I started to collect and sell the guano. I've lived here for fourteen years. I'm proud of what I have done, Mr Bond. I was tortured by the Tongs, but I lived after that terrible ordeal. And now I'm a very rich and a very successful businessman. That's why I'm a great man, Mr Bond.'
'Well, I'm sure that you are a very clever man, Doctor No,' Bond replied. 'But I don't believe that you live here just to collect guano for fertilizer. You live here for another reason. You're working for somebody else - I'm sure about that.'
'You're a clever man too,' Doctor No said. 'And, of course, you're correct. I am here for another reason. You're a British spy, Mr Bond. You must know about an island called Turks Island. It's about 300 miles from here. It's where the Americans fire their new weapons and study how they work. Who do you think might be interested in that place?'
'The Soviet Union?' Bond replied.
'And once again, you are correct,' said Doctor No. 'My headquarters here on Crab Key has the most modern spying equipment. With this equipment, I can spy on Turks Island. I can listen to radio transmissions. I'll find out information about the American weapons. And the Soviet government is going to pay me an enormous amount of money for that information.'
مشارکت کنندگان در این صفحه
تا کنون فردی در بازسازی این صفحه مشارکت نداشته است.
🖊 شما نیز می‌توانید برای مشارکت در ترجمه‌ی این صفحه یا اصلاح متن انگلیسی، به این لینک مراجعه بفرمایید.