سرفصل های مهم
فصل 02
توضیح مختصر
زمان مطالعه

7 دقیقه

سطح

ساده
دانلود اپلیکیشن «زیبوک»
این فصل را می‌توانید به بهترین شکل و با امکانات عالی در اپلیکیشن «زیبوک» بخوانید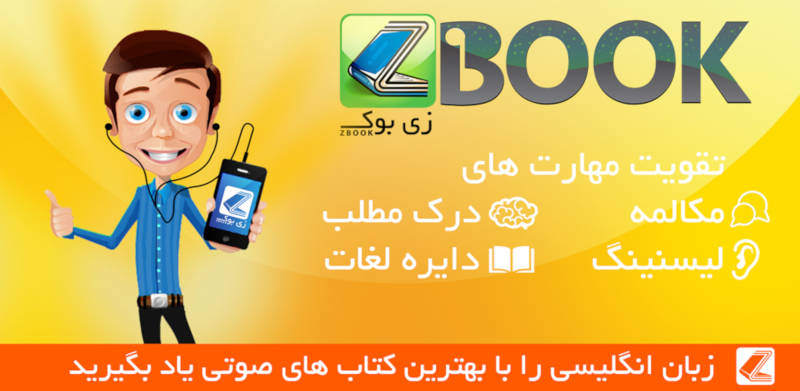 متن انگلیسی فصل
CHAPTER TWO
Bond's Mission
The secretary, Miss Moneypenny, looked up and said, 'You can go in now, Commander. M's ready to see you.'
Commander James Bond, an agent of the British Secret Intelligence Service, walked into the office of the Head of the Secret Service. Bond was a tall, strong, handsome man with black hair. He greeted his boss and sat down.
M - no one at headquarters ever called him anything else - was sitting at his desk reading some papers. The old man glanced up at Bond. 'How are you, 007?' he asked.
M knew James Bond very well. The Commander was one of his best agents. But in this office, Bond was only ever called by his workname. Only the very best SIS agents had worknames which began with double-O. An agent whose workname began with two zeros was always sent on the most difficult and dangerous missions. And sometimes he was ordered to kill enemies of his country. He also had permission to kill people if they attacked him. James Bond - agent 007 - had a licence to kill.
Bond looked at M but he didn't reply immediately to M's question. The agent's cool, blue-grey eyes didn't show his feelings. So his boss spoke again.
'Are you well now, 007? Are you ready to start work again soon? I've a special mission for you. You're going to Jamaica. I want you to investigate a case there.'
Several months earlier, in Paris, Bond had been injured in a fight with a Russian agent. The woman had been an important member of SMERSH. SMERSH was the department of the Soviet Intelligence Service which trained people to kill enemy agents. The Russian had very nearly killed Bond with a knife which was hidden in her shoe. The knife had been covered with poison.
Bond had made a mistake on that mission. He hadn't guessed how the woman would fight, or what weapons she had hidden. He'd almost died and it was his own fault. Bond knew that, and M knew it too.
Bond had been in hospital after the fight. The poison had made him very ill. He'd been away from work for many weeks. But now he wanted to get back to his job, and he was pleased that M wanted him for a special mission. He'd been worried that M no longer trusted him, because the mission against the Russian woman had gone so wrong. He wanted very much to be trusted again. If M thought that Bond had lost his nerve, Bond's job as a special agent was finished. He would lose his double-zero workname - M would take away his licence to kill.
'Tell me about the Jamaican mission, sir,' Bond said.
'Well, it'll be an easy investigation,' M said. 'But I have to send someone to Kingston to check the facts. I want you to confirm what I suspect". You'll be able to find the answers and close the case in a day or two, I'm sure. Then you can spend some time on the beach. You still need to rest, 007, and you need to get back your - your confidence. This easy mission will help you. It'll build your confidence again.'
Bond was angry. M didn't want to say that Bond had lost his nerve. So he spoke about 'building his confidence'. But Bond knew what his boss really meant. It was clear that M didn't trust him again - not yet. But Bond wanted M to trust him again, so he hid his anger.
'What has happened in Jamaica, sir?' he asked quietly.
'John Strangways - Our Regional Control Officer for the Caribbean has disappeared,' M replied. 'His assistant has also disappeared. One day, three weeks ago, Commander Strangways didn't make his evening transmission. The next day, we heard some strange news. Strangways's office had been set on fire and everything in it had been destroyed. No bodies were found in the burnt building. Nobody has seen Strangways, or his assistant, Miss Trueblood, since the fire.
'The Acting Governor of Jamaica thinks that Strangways was in love with the girl and that he ran away with her,' M continued. 'He thinks that the two of them stole some money which belonged to the British government. Then they set fire to the office to cover their tracks.
'I agree with the Acting Governor, 007,' M went on. 'Strangways and the girl haven't left Jamaica using their own names, we know that. We've checked the seaports and the airport. But Strangways could have made false passports for them both quite easily. In fact, he controlled the preparation of British passports on the island - that was part of his job. But we need to confirm all this. That's why I'm sending you to Kingston. You'll be the service's Acting Regional Controller on Jamaica while you find out what really happened to Strangways and Trueblood. You'll do Strangways's job until I find new people to send.'
'I'll take the next flight to Kingston, sir,' Bond said. 'But I think that you're wrong about Commander Strangways. I know him. I don't think that he would steal money. And I don't think that he would destroy his office and run away. He loved his country and he loved his work. I don't know Miss Trueblood. I agree that it's quite possible that Strangways had fallen in love with her. He does fall in love rather easily. But if he wanted to leave Jamaica and live with Miss Trueblood, he would have resigned from his job. I'm sure about this. He wouldn't set fire to his office and run away.'
'Love can make people behave very strangely, 007,' M replied. 'But I want you to find out the truth. Is there anything else that you want to know?'
'Well, I'd like to know about the last case that Strangways was working on before he disappeared,' Bond said. 'There might be a connection.'
M picked up a brown file from his desk.
'There was a little problem about a place called Crab Key,' he told Bond. 'It's a small island between Jamaica and Cuba. There are some rare birds there. Six weeks ago, there was a complaint that some of these birds had been killed. I thought that the complaint was nonsense, but I asked Strangways to investigate. All the details are in here.' He gave Bond the file. 'Take it away and read it.'
مشارکت کنندگان در این صفحه
تا کنون فردی در بازسازی این صفحه مشارکت نداشته است.
🖊 شما نیز می‌توانید برای مشارکت در ترجمه‌ی این صفحه یا اصلاح متن انگلیسی، به این لینک مراجعه بفرمایید.