سرفصل های مهم
فصل 09
توضیح مختصر
زمان مطالعه

10 دقیقه

سطح

متوسط
دانلود اپلیکیشن «زیبوک»
این فصل را می‌توانید به بهترین شکل و با امکانات عالی در اپلیکیشن «زیبوک» بخوانید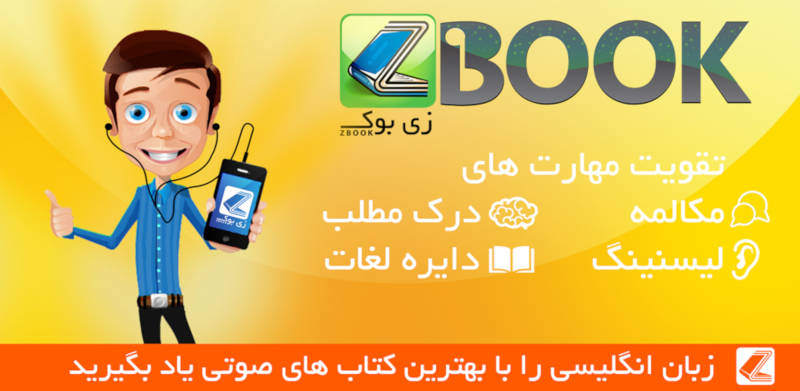 متن انگلیسی فصل
CHAPTER NINE
The Girl on the Beach
Bond woke suddenly. He looked at his watch. It was now ten o'clock in the morning. Quarrel was no longer lying nearby.
'He must have woken earlier and started exploring,' Bond thought.
A moment later, he heard someone moving through the water on the shore. Then the sound stopped.
Bond looked through the bushes, towards the sea. He was expecting to see his friend on the beach. But it wasn't Quarrel who was standing there. It was a young woman who was wearing a swimsuit. She had her back towards Bond and she was looking at the sea. A green rubber diving mask was pushed onto the top of her head. She was holding a large bag made of a piece of fishing net. There were many large pink, white and purple seashells in the bag.
Around her waist, the girl had a wide leather belt with a knife in it. Her skin was a golden-brown colour and her legs were long and slim. Her long, pale blonde hair was cut off straight at her shoulders.
Bond looked at the girl's beautiful body for a moment longer. But this wasn't a good time to think about beautiful women. Bond was on a dangerous mission. This girl was going to be a problem for him.
'If she lives on the island, she's a danger to us,' Bond thought. 'If she lives here, she either works for Doctor No or she's his girlfriend. If she finds out that Quarrel and I are here, she'll tell Doctor No. And then he'll send his men to find us. But if she came to the island secretly, like us, she'll still be a danger to us. If she's a secret visitor to Crab Key, perhaps she's been less careful than we were. Doctor No's radar might have told the guards about her already. And if Doctor No's guards come to look for her, they might find us too. I need to talk to her.'
Before he moved, Bond looked more carefully along the beach. A small canoe had been pulled up onto the sand. The girl must have come to the island in the canoe. So she didn't work for Doctor No. Tracks in the sand led from the canoe to where the girl was standing. There was only one set of tracks, so there was nobody else with her.
Bond stood up and walked quietly out of the bushes onto the beach.
'Good morning!' he said. 'Who are you?'
As the girl turned around quickly, she pulled the long knife from her belt. Her face was as beautiful as her body.
'If you try to touch me, I'll kill you!' the girl said angrily.
'Please don't do anything silly. I don't want to hurt you,' Bond said. 'Have you got some more clothes in your canoe?'
The girl nodded her head.
'Good. Please put them on,' Bond said politely. 'I need to talk to you.'
The girl walked towards her canoe, picked up a white shirt and a brown skirt and put them on. Then she turned back towards Bond and smiled at him. She had very beautiful blue eyes.
'I'm sorry that I was rude to you,' she said.
'It's OK. Forget about that,' Bond replied. 'Now tell me about yourself, please. What's your name? How did you get here? Where have you come from? What are you doing here?'
'What a lot of questions!' the girl said. 'Well, my name is Honey Rider. I'm Jamaican. I came here in the canoe that you can see. I came here from Morgan's Harbour. I often come here at night. I collect seashells from the sea around this island. I dive deep into the water to find them.'
Bond was surprised. It was a long and difficult journey from Morgan's Harbour to Crab Key. If the girl often came to the island alone, she must be a very good sailor.
'Why do you collect seashells, Honey?' asked Bond. 'It's a long way to come just for some shells.'
'Collecting shells is my job,' the girl replied. 'There are some very valuable shells in the sea near this island.' She pointed at the shells in her net bag. 'These shells are very rare and unusual,' she went on. 'Some people will pay a lot of money for unusual shells. I sell the shells that I find to a man in Kingston. He sells them to a store in Miami - in the USA.'
'How do you know which shells to collect?' Bond asked.
'Oh, I know all about the creatures that live in the sea and on the land in these islands,' the girl told him. 'I've been interested in them since I was very young. I wanted to get a job studying the small animals that live in the sea and on the shore near the sea. But you need to study at a university before you can get a job like that. That wasn't possible for me. I didn't have enough money to go to a university. So now I collect and sell shells.'
'Now tell me about you,' Honey said after a few moments' silence. 'Who are you?. What are you doing here?'
'My name is Bond - James Bond. I'm British,' Bond replied. 'I'm here because I'm interested in birds. There are some very rare birds here on this island. They're called roseate spoonbills. I want to study them, but the owner of this island - Doctor No - won't let anyone come here to see them. So I've come secretly, with a friend. My friend is exploring the island at the moment, but he'll be back here soon.'
'Oh, I know about the spoonbills,' Honey said. 'There used to be lots of those birds on this island. But they've gone now. The Chinese man who lives here has a dragon. It hunts in the swamps. It kills things by breathing fire at them. I've seen it. It attacked the spoonbills. It killed some of them and the others left.'
'There aren't any dragons here,' Bond said. 'Dragons are not real animals. They only exist in stories. You must know that - you know all about the animals of these islands. I don't know what creature you saw, but it certainly can't have been a dragon.'
'I'm not stupid!' the girl replied angrily. 'Nobody has ever lived at the east end of this island. Perhaps a strange animal lives there which no one else has ever seen.
'There were two men who lived in this part of the island for a while,' Honey continued. 'They had a camp near the place where the birds lived. I think that the dragon attacked them too. I haven't seen them for a long time.'
Bond thought about the words that the bird-warden had spoken before he died. The man had talked about a fire- breathing dragon. The 'dragon', whatever it really was, sounded dangerous. But Honey didn't seem very worried about it. Perhaps she should be more worried.
'Listen to me, Honey,' said Bond. 'Doctor No will be very angry if he finds out about your visits. It's very dangerous here. You should stop coming here.'
'Oh, don't worry about me, Mr Bond,' said the girl.
'Please call me James,' said Bond quietly.
'Well, James, please don't worry about me,' the girl said. 'I often come to this island. I need to earn money and this is the only place where I can find the most valuable shells. Sometimes I've seen Doctor No's men searching the island, but they've never found me. I've always hidden from them quite easily. There was never any danger for me.'
'Perhaps there wasn't any danger until now,' Bond replied. 'There wasn't any danger because Doctor No's men weren't watching for secret visitors. But the doctor found out about my arrival in Jamaica. He knows that I'm interested in Crab Key. So now he's expecting a visit from me. His men will be watching this coast very carefully. He's already tried to kill me twice.'
'He tried to kill you just because you're interested in those birds?' said Honey.
'Yes,' Bond replied. 'And he'll certainly try to kill me again if he finds me here. But he'll kill you too, if he finds you here. Did you use your sail for the whole of your journey from Jamaica? Were you using your sail when your canoe approached the shore here?'
'Oh, yes, I used the sail until I landed,' the girl said. 'I always do that.'
'Then Doctor No's radar must have shown him your arrival this morning,' Bond said. 'I'm sure of that. We must get away from this beach soon.'
At that moment, Quarrel came out from the bushes.
'Hello, Quarrel,' Bond called to him. 'Where have you been?'
'I've been exploring, captain,' the Cayman Islander replied. 'I went as far as the headland at the west end of the beach. And who is this young lady?' he asked.
'This is Honey Rider,' Bond said. 'She collects shells from the sea around the island. Honey, this is my friend Quarrel.'
Then Bond looked carefully at his friend. 'There's something worrying you, Quarrel. What's wrong?'
'When I was at the headland, I saw a boat coming along from the west,' Quarrel replied. 'It's coming along the coast quite fast and it's coming towards this beach. Doctor No's guards must know that we're here, captain.'
'OK, we must hide quickly,' Bond said. 'Honey, you must stay with us for now. And we must hide your boat. We'll all hide until Doctor No's men have gone. Perhaps they'll decide that nobody is here. Perhaps they'll think that their radar isn't working properly.'
Bond and Quarrel pulled the girl's canoe into the bushes. They covered it with some branches. It wasn't as well hidden as their own boat. But there was no time to do more.
Quarrel used palm leaves to sweep sand over Honey's footprints. Then they all walked into the thick bushes. Bond and the girl went first. Quarrel came last, walking backwards, sweeping away their tracks as they walked. As they all hid among the bushes, they heard the sound of a boat's engine.
مشارکت کنندگان در این صفحه
تا کنون فردی در بازسازی این صفحه مشارکت نداشته است.
🖊 شما نیز می‌توانید برای مشارکت در ترجمه‌ی این صفحه یا اصلاح متن انگلیسی، به این لینک مراجعه بفرمایید.