سرفصل های مهم
فصل 04
توضیح مختصر
زمان مطالعه

11 دقیقه

سطح

ساده
دانلود اپلیکیشن «زیبوک»
این فصل را می‌توانید به بهترین شکل و با امکانات عالی در اپلیکیشن «زیبوک» بخوانید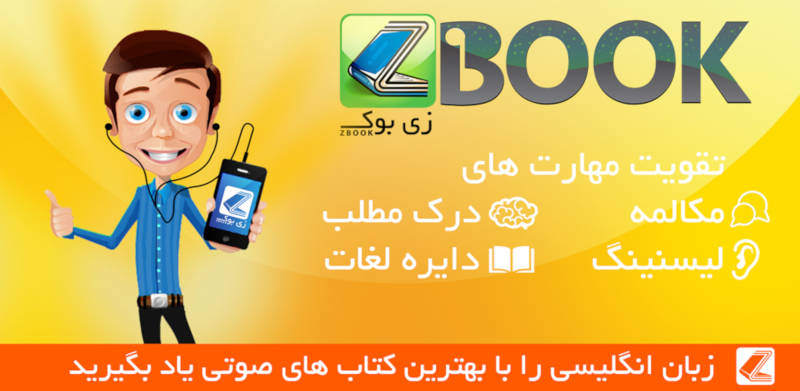 متن انگلیسی فصل
CHAPTER FOUR
The Girl at the Airport
James Bond looked out of the window of the plane. The sound of its four large engines had changed a little. It was beginning to descend.
The plane had already flown over Cuba and it was now preparing to land. The bright afternoon sun was shining down on the sparkling blue water of the Caribbean Sea. Ahead, Bond could see the beautiful green island of Jamaica.
As the big plane turned towards Kingston airport, Bond thought about the man who was waiting there to meet him. The man's name was Quarrel and he was a good friend. Bond had worked with the huge black man five years before. At that time, Quarrel had helped him on a very difficult and dangerous mission. And now Bond needed his help again.
Quarrel wasn't a Jamaican. He'd been born in the Cayman Islands. But he was very well known in Jamaica. And everyone who knew him, loved him. If Bond had Quarrel by his side, ordinary Jamaican people would talk to him. People would trust Bond because he was Quarrel's friend.
'If Quarrel works with me,' Bond thought, 'I'll be able to find out things that the people at King's House won't be able to tell me.'
The men and women who worked at King's House - the headquarters of the British government on Jamaica - weren't going to be able to give him much more information. So getting information from ordinary Jamaicans was going to be very important. But there were two other reasons why Bond wanted to work with Quarrel again. The first reason was that Quarrel knew everything about boats and the sea. He'd been a fisherman all his life. He knew more about sailing small boats around the coast of Jamaica than anyone else. If Bond had to go secretly to Crab Key, Quarrel could get him there safely by boat.
And the second reason was that Quarrel was very fit and strong. He kept himself very fit and he knew how to make other people fit too. He would help Bond to get strong again. Bond had lost a lot of strength since his illness. Now Quarrel would be Bond's personal trainer! Bond wasn't going to investigate the mystery of Crab Key until he felt strong again.
The plane's wheels touched the ground and Bond got up from his seat. In a few minutes he would be in the airport building. Bond hoped that he could collect his two cases quickly. His office in London had arranged for the airport staff to unload Bond's cases from the plane first. And he knew that no one at the airport would look inside them. This was a good thing. The cases contained many things that Bond didn't want anyone to see, including his guns - a .32 Walther PPK and a .38 Smith and Wesson.
Bond saw Quarrel as soon as he walked into the main building of the airport. The huge, brown-skinned man looked exactly the same as when Bond had last seen him. There was a wide smile on the Cayman Islander's handsome face.
'How are you, captain?' Quarrel asked as he shook Bond's hand. Quarrel had always called Bond 'captain'.
'It's good to see you again,' Quarrel went on. Then he looked carefully at his friend's face. 'Have you been ill?' he asked quietly.
'Yes,' replied Bond. 'I had a problem with some Russians. A lady from SMERSH poisoned me. She didn't like me very much. But I'm getter stronger every day. And you'll soon get me completely fit, I know that. After a week of your training, I'll be ready for anything!'
The two friends picked up Bond's cases and walked towards the main doors. But as they were about to leave the airport, something happened which worried Bond. A young Chinese woman with a large camera ran up to them. Before Bond could do anything to stop her, she'd taken a photo of him.
The girl looked at a piece of paper which she took from her bag. It was a list of names.
'You must be Mr Bond,' she said. Then she smiled. Bond was suspicious. He thought that the smile was false.
'I work for the newspaper here in Kingston - The Daily Gleaner,' the girl went on. 'I'm a reporter. I try to talk to all the interesting people who visit our island and I always take their photograph. The readers of our paper like to know about new visitors. And I'm sure that you're a very interesting person. Will you be staying in Kingston, Mr Bond?'
'Yes, but not for long,' Bond replied. His voice was cool and unfriendly. 'I'm on my way to somewhere else.'
'And which hotel will you stay at while you're in Kingston?' The girl asked. She smiled her false smile again.
'The Myrtle Bank Hotel. And now, I'll say goodbye to you,' Bond said.
The two men left the airport building and started to walk towards the car park.
'Quarrel, have you seen that girl taking pictures at the airport before?' Bond asked.
'Well, no, captain,' his friend answered. 'But The Daily Gleaner employs many reporters.'
As they walked, Bond was thinking carefully. This was a bad start. If his name and photo appeared in the paper, everyone would know that he had arrived on the island. Bond certainly didn't want everyone to know about his arrival.
'Mistakes that you make at the start of a mission are the hardest mistakes to correct,' Bond said to himself. He sometimes thought of his work as a kind of very dangerous sport. And he knew that in this sport of spying, it was bad if the enemy won the first game! But was there an enemy here on Jamaica? Perhaps he would soon know the answer to that question.
After a minute, the two men reached the car which Quarrel had brought to meet him. Then Bond knew that the reporter had been only the first of his problems!
The car was a black Sunbeam Alpine and it had British government registration plates38. In a few seconds, Bond realized that this was the car which had been used by Strangways, the Regional Controller who had disappeared.
'Quarrel,' he said angrily. 'Why on earth39 did you bring this car to meet me? Shall I put a sign round my neck with the words BRITISH SPY written on it?'
'The Acting Governor's assistant told me to bring this car,' Quarrel replied. 'His boss told him that you should use it while you're in Jamaica. It really belongs to your department. Did I do something wrong, captain?'
In a moment, Bond's anger had disappeared. He wasn't angry with Quarrel. This was the Acting Governor's fault. Now Bond was only angry with himself. He was angry with himself because he'd forgotten an important fact. This fact was that the Acting Governor was an idiot.
'No, it wasn't you who did anything wrong,' he told his friend. 'It was me. I sent a message to the Acting Governor.
I asked him to contact you in the Cayman Islands. I asked him to bring you to Jamaica and to pay you well for working with me. I asked him to book me a room at the Blue Hills Hotel. I asked him to give me a car for the time that I was in Jamaica. And I asked him to send you to meet me today.
'But I didn't guess that he would send you to meet me with Strangways's car,' Bond went on. 'Any enemy of Britain will recognize this Sunbeam. It's the resident British spy's car! I should have guessed that this might happen. I should have taken a taxi to the hotel and met you there. Now, anyone who was watching for me at the airport will know who's helping me. And they'll know which car we're driving.'
It was now late afternoon, and the sun was going down fast. It would soon be dark. The two men got into the Sunbeam. Quarrel started the car's engine and drove away from the airport. After a few miles, Bond's fears were confirmed. He was now sure that an enemy had been watching at the airport.
'There's a car following us, Quarrel,' he said quietly. 'It's a taxi - a big black one. I saw it leaving the airport. But there's nobody in it except the driver. Taxi drivers don't leave the airport if they don't get a passenger after waiting for only a few hours. They wait for the next plane to arrive. Slow down a little. Let's see if the taxi will pass us.'
Quarrel slowed down and Bond turned around in his seat. The taxi slowed down too. Its headlamps shone on the road. The driver was trying to stay about a hundred yards behind the Sunbeam.
'Listen carefully,' Bond said. 'We need to get rid of41 this taxi. A mile ahead of us, this road divides at a junction. The road on the left goes to Kingston and the road on the right goes to Morant. Isn't that right?'
'Yes, captain, that's right,' Quarrel agreed.
'The taxi driver thinks that we're going to Kingston,'
Bond said. 'The girl with the camera must have given him that information. Or perhaps someone else had already told him. Well, we are going to Kingston, but not yet. Quarrel, when I tell you, I want you to accelerate suddenly. Drive very fast to the junction so that the taxi driver can't see which road we take. When we reach the junction, turn off all the car's lights and take the road towards Morant. Stop after five hundred yards. OK, accelerate - now!'
Quarrel did exactly what Bond asked, and a minute later the two friends were listening to the taxi disappearing fast down the road to Kingston.
Half an hour later, Quarrel stopped the Sunbeam outside the Blue Hills Hotel. Neither man noticed the big black taxi which stopped on the dark street opposite the hotel.
Later that evening, after he'd taken a cool shower and changed his clothes, Bond met Quarrel again.
'Let's go and have a drink and a meal,' Bond said to his friend. 'Where shall we go?'
'I'll take you to a restaurant that I know,' Quarrel replied. 'It isn't a place where British people go very often. But the owner is a good friend of mine. He's called Pus-Feller, and I've known him for a very long time. Pus-Feller comes from the Cayman Islands too. We used to go fishing together. Each of us owned half of the boat that we used. Then, one day, my friend had an accident. He was badly injured. After that, he didn't want to be a fisherman any more. I bought his half of the boat and he moved here to Jamaica. He's made much more money from his restaurant than I have from fishing!'
'What kind of accident did your friend have?' Bond asked.
'A bad one, captain,' Quarrel replied seriously. 'Pus-Feller was fishing near an island called Crab Key - it's about halfway between here and Cuba. A huge creature came out of the sea. It was a giant squid, or maybe it was a giant octopus. It pulled Pus-Feller from the boat. It tried to pull him under the water and drown him. He fought with the creature. He stabbed its tentacles with his knife until it let him go. That's why we call him Pus-Feller.'
Bond thought about this story and said nothing.
'Pus-Feller's a fine man,' Quarrel added. 'And the food and the music at his restaurant are great.'
مشارکت کنندگان در این صفحه
تا کنون فردی در بازسازی این صفحه مشارکت نداشته است.
🖊 شما نیز می‌توانید برای مشارکت در ترجمه‌ی این صفحه یا اصلاح متن انگلیسی، به این لینک مراجعه بفرمایید.