سرفصل های مهم
فصل 08
توضیح مختصر
زمان مطالعه

11 دقیقه

سطح

سخت
دانلود اپلیکیشن «زیبوک»
این فصل را می‌توانید به بهترین شکل و با امکانات عالی در اپلیکیشن «زیبوک» بخوانید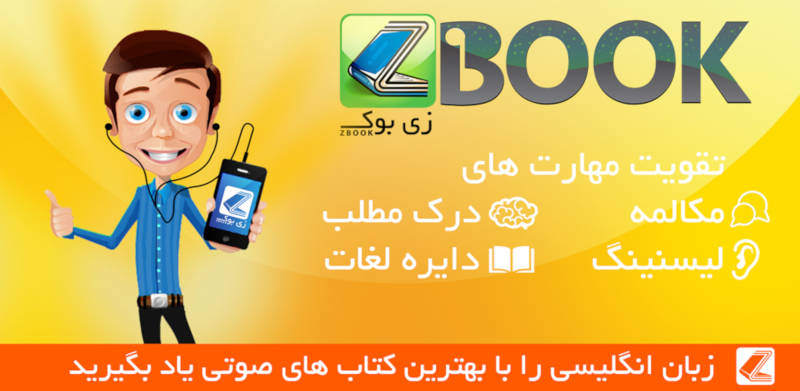 متن انگلیسی فصل
CHAPTER EIGHT
The Journey to Crab Key
At six-thirty the next morning, Bond and Quarrel were driving out of Kingston in an Austin A30. They were driving towards the north coast. They'd already seen the two men who were dressed like Bond and Quarrel drive off towards Montego in the Sunbeam Alpine. The two men that Quarrel had hired were not honest people. But they wanted the money and they were happy to do the job. Bond was pleased with his friend's choice.
'Annabel Chung must have given descriptions of us to her boss,' Bond told his friend. 'If any of Doctor No's men are watching the road for the Sunbeam Alpine, they'll have those descriptions with them. The men that you hired look very like us. So the watchers will think that we are in the Sunbeam. Now, I've a question to ask you, Quarrel. What do you know about centipedes?'
'Centipedes are bad creatures, captain,' Quarrel replied. 'And Jamaican centipedes are very poisonous.'
'But where do they usually live?' Bond asked.
'Oh, they always live in dark, dirty places,' Quarrel answered. 'They live under old wooden buildings and in other places like that.'
'Do they ever go into clean, tidy places - places like hotel rooms?' Bond asked. 'Do they ever climb into people's beds?'
'No, captain,' said Quarrel. He looked at Bond carefully.
Bond didn't say any more about centipedes. He didn't want to worry his friend. He asked Quarrel about the best way to get to Morgan's Harbour.
But later Bond thought again about what Quarrel had said.
'If I found a centipede in my hotel room, then someone put it there,' he told himself. 'Someone's certainly trying to kill me.'
He decided not to tell his friend about the fruit.
The house at Beau Desert was exactly what Bond wanted. It was a small, white, wooden house beside the sea. On three sides of the house, there were fields. There were no other houses close to it. Bond and Quarrel would have privacy there.
After they arrived, they ate supper. Then Quarrel asked Bond what his plans were.
'Well, first I need to get completely fit,' Bond replied. 'For the first week, that's all that I'm going to think about. You'll be my personal trainer. We'll work on my fitness every day. Please think of a training routine for me. Then, when I'm really strong again, we need to visit Crab Key. But I don't want Doctor No to find out about our visit. We'll go in a small boat - perhaps a canoe.'
'Captain, you must be crazy,' Quarrel said. 'Crab Key is a very dangerous place. I've heard stories about it. Very bad things happen there.'
'It'll be OK, Quarrel,' said Bond, smiling. 'I don't want to go near the places where Doctor No and his workers live. I only want to visit the wardens' camp at the bird sanctuary. I need to find out what happened there. And I do need your help.'
Quarrel was silent for a few moments. Then he spoke.
'I'll help you captain - you know that,' he said quietly. 'But there's one thing that I want to ask you. I have a family in the Cayman Islands. If I die, they'll be poor. Will you buy some life insurance for me? Then, if anything bad happens, my family will have some money.'
'Yes, I'll do that for you,' Bond answered. 'We'll go to Port Maria in the morning. I'll arrange everything there. I'll insure your life for five thousand pounds.'
'You're a good man, captain,' said Quarrel. 'Where do you want to land on Crab Key?'
'There's a sandy beach halfway along the south side of the island,' Bond replied. 'A small river flows into the sea there. I want to land at that beach, then move up the river. I think that the wardens' camp was beside that river, near a lake. No one must see us arrive. That's most important.'
'We'll go at night,' said Quarrel. 'We'll go in a canoe with a sail. We'll make the journey in about one week's time. The winds will be blowing in the best direction then. Also there won't be much moonlight in seven days' time. We'll be able to land without anyone seeing us. We'll need to take enough food for three days.'
'OK,' Bond replied. 'Bring your knife. I'll bring a gun.'
The next morning, the two men went into Port Maria and Bond bought Quarrel some life insurance. And the morning after that, the fitness training began.
Each day, Bond and Quarrel got up at 7 a.m. and they swam a quarter of a mile in the sea. Then they had breakfast, rested in the sun for one hour, and ran a mile along the beach. Then they swam another quarter of a mile. At midday, they ate lunch. After that, they slept for an hour, rested in the sun for another hour, then swam a mile. After all this exercise, they took hot baths and then Quarrel massaged Bond's body. He rubbed oil into the parts of Bond's body which had lost their strength during his illness. Then the two men ate dinner. By 9 p.m. they were asleep.
This training routine was hard work for Bond, but after a week he was feeling much stronger and fitter.
During this week, two things happened which made Bond more suspicious about Doctor No. First, he read a report in The Daily Gleaner newspaper about a road accident. Two men had been killed near Spanish Town, on the road between Kingston and Montego. A truck had been travelling too fast. It'd crashed into the Sunbeam Alpine that the men were in. The police wanted to talk to Mr James Bond, who had borrowed the car from the Acting Governor.
The other thing that happened was that a note arrived from Pleydell-Smith. A scientist had checked the fruit which had been sent to Bond at the Blue Hills Hotel. Each fruit had contained a lot of powerful poison.
Bond burned the newspaper and he didn't tell Quarrel about the note. Quarrel was already worried about the mission to Crab Key. Bond didn't want to worry him more.
At the end of the training week, Quarrel hired a canoe from a man in Port Maria. The canoe was a simple kind of boat which was made from half of a tree. It had a small sail as well as two heavy wooden paddles.
For three days, Bond and Quarrel practised sailing and paddling the canoe along the northern coast of Jamaica.
'It's a good canoe,' Quarrel said. 'It'll get us to Crab Key easily. We'll be able to use the sail for the first seven or eight hours of the journey. After that, we'll take down the sail and only use the paddles. If we don't use the sail near the island, Doctor No may not see us on his radar.'
At last, the evening came when Bond and Quarrel were going to start their dangerous mission.
Bond was excited. He put on a pair of black jeans and a dark blue shirt. It was good to get back to work. He had a good man to help him. And he knew that his enemy - Doctor Julius No - was a very bad person. Bond was licensed to kill. And now he had to kill Doctor No before Doctor No killed him.
Bond checked both his guns. Which one should he take on this mission - the Walther PPK, or the Smith and Wesson? He decided to take the Smith and Wesson. It could shoot further than the Walther PPK.
The night was very dark. There was no moon in the black sky, only sparkling stars. At about half-past eight, Bond and Quarrel put their backpacks into the canoe. The packs contained enough food for three days. Then they pushed the canoe out into the sea and picked up the paddles. Nobody saw the two men leave.
For fifteen minutes, Bond used his paddle to pull the canoe through the water. Quarrel was steering the boat with his own paddle. At the end of that time, Bond stopped paddling and the two men put up the sail. Soon the canoe was moving quickly through the water.
All through the night, one of the men would have to steer the boat. He would have to look at the stars in the sky to find the right direction. And while one of them steered the boat, the other could sleep. They decided that first Quarrel would steer for three hours while Bond slept. Then, Quarrel would wake Bond, and Bond would steer while Quarrel slept. When they got near the island, both men would have to be awake.
Bond was tired, and after a few minutes, he fell asleep. He slept until half-past midnight, when Quarrel woke him. For the next three and a half hours, Bond steered the canoe while his friend slept.
Although the night was too dark to see anything around him, there were sounds for Bond to hear. Sometimes fish were swimming beside the boat. Bond could hear them jumping out of the water and falling back into it. And Bond knew that in the sea, deep below the boat, much bigger fish were swimming - sharks, bonito, barracuda, perhaps even giant squids.
Quarrel woke at 4 a.m. 'We must be near the island now, captain,' he said.
The two men took down the sail and they started to use the paddles to pull the boat through the water. Soon, there was a narrow line of light in the sky to the east. And then, in the first light of the morning, they could see Crab Key ahead of them. They worked hard with the paddles as they got nearer and nearer to the land. They turned towards the east, and then they steered the canoe along the island's shore. Now there was enough light to see the little river and the sandy beach.
'We must hurry,' Bond said. 'We need to hide the canoe before anybody sees it. We must hide the canoe and we must cover our tracks.'
There were some bushes at the edge of the sandy beach. Bond and Quarrel pulled the heavy canoe into these bushes and covered it with leaves and branches. Then Quarrel cut some big leaves from a palm tree. He used these to sweep the sand. As he walked backwards towards the bushes, he brushed sand over their footprints. He covered their tracks.
It was five o'clock now, and both men were tired. They hid in the bushes and lay down on the sand. In a few moments, they were asleep.
مشارکت کنندگان در این صفحه
تا کنون فردی در بازسازی این صفحه مشارکت نداشته است.
🖊 شما نیز می‌توانید برای مشارکت در ترجمه‌ی این صفحه یا اصلاح متن انگلیسی، به این لینک مراجعه بفرمایید.