سرفصل های مهم
فصل 13
توضیح مختصر
زمان مطالعه

9 دقیقه

سطح

ساده
دانلود اپلیکیشن «زیبوک»
این فصل را می‌توانید به بهترین شکل و با امکانات عالی در اپلیکیشن «زیبوک» بخوانید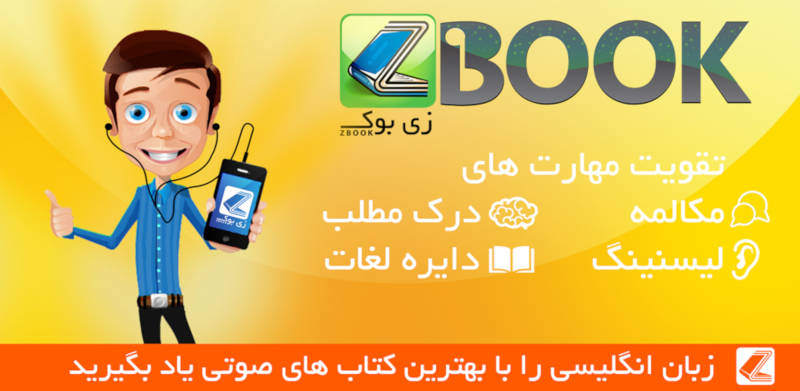 متن انگلیسی فصل
CHAPTER THIRTEEN
Endurance
Doctor No stopped speaking and looked at Bond and Honey for a few moments. When he spoke again, his voice was almost sad. 'I can tell you everything tonight, because neither of you will be alive to tell anyone else about it tomorrow,' he said.
They'd finished eating their fruit now. One of Doctor No's servants took away the wineglasses and the empty plates. The other servant put a box of cigarettes and a gold cigarette lighter next to Bond.
'Please smoke a cigarette if you want to, Mr Bond,' said Doctor No. 'You have a few more minutes to enjoy yourself.'
Bond lit a cigarette, and waited until the Chinese servant was standing by the wall again. Then Bond carefully pushed the cigarette lighter into the sleeve of his kimono. He now had two weapons!
'Well, I think that we've said all that there is to say,' Doctor No said. 'When you've finished your cigarette, Mr Bond, your ordeal will begin. The girl's ordeal will be different from yours.'
Doctor No looked at Honey for a few minutes. Then he continued speaking. Now his voice was soft and cruel.
'You'll feel more pain than you've ever felt before,' he said. 'I'm interested in pain. And I'm interested in how men and women can endure pain!
'Endurance is a very interesting subject,' Doctor No went on, in a quieter voice. 'Sometimes I make experiments on people like you two - people who come here without my permission. You two have made a lot of trouble for me, so I'll give you a lot of pain! But please remember this. You'll die, yes. But your deaths will be useful. Your deaths will increase our knowledge about peoples' bodies. One day, I'll give the results of my experiments to the scientists of the world. My experiments will make me famous!'
Doctor No pointed at Honey.
'You'll die in an unusual way,' he told her. 'I've only made this experiment once before. I experimented on a woman who worked for me on the island. That woman endured pain for three hours before she died.'
Bond was listening to what Doctor No was saying to Honey but he was also thinking about how to save her.
'This island is called Crab Key because many thousands of crabs live here,' Doctor No told the girl. 'You're a Jamaican, so you must know about these crabs. They're as big as plates and they have black bodies. At this time of year, the crabs come from their homes by the seashore and they climb up towards the mountain. They eat anything that they find in their paths.
'One of their paths to the mountain is very close to this building,' Doctor No continued. 'And tonight, as the crabs walk along their path, they'll find a young woman. She'll be tied to the ground. That woman will be you, Miss Rider. The crabs will touch your body with their claws. They'll eat you slowly. It'll be a horrible death. How many hours will pass before you die? Can you guess?'
The girl cried out, then she closed her eyes and her head fell forward. She didn't move or speak. She had fainted.
A moment later, Doctor No spoke some words in Chinese to the servant who stood behind Honey's chair. The man moved forward, picked up the unconscious girl easily, and put her over his shoulder. Then he walked towards the door. The door opened and he left the room. At the same time, the other servant walked up behind Bond, grabbed Bond's arms and pressed them tightly to his sides. The servant's hands were huge and strong.
For half a minute, there was silence. Bond was thinking as quickly as he could. He was thinking about the sharp knife and the cigarette lighter, which were hidden in his sleeve. How could he use these things? If he could get near Doctor No, then he'd have a chance to kill the madman. But the servant was still holding Bond's arms to his sides. He couldn't move. Doctor No spoke again.
'Mr Bond,' the doctor said. 'Do you still believe that only countries and governments have real power? Perhaps you've changed your mind now. I can decide how the girl will die. And I can decide how you will die. So I'll tell you now about your own death. That is real power.
'I'm interested in what peoples' bodies can endure,' Doctor No continued. 'But I'm also interested in the endurance of peoples' minds. For example, how does a person's mind endure terror? The worker who I left out for the crabs didn't die from the injuries that the crabs made on her body. She died of terror. But I want to find out how long a human body can endure pain before it loses all its strength. So I've made a new experiment. I've made a kind of obstacle course. And you, Mr Bond, will now be the subject for my experiment. Your body and your mind will be tested. Some of my obstacles are physical - you'll have to endure pain and injuries to your body. Other obstacles are mental - you'll have to endure fear and doubt in your mind.
'You've slept well and eaten good food,' Doctor No went on. 'Your body is strong and fit. Now I want to see how long you can endure my obstacle course. I want to know how many obstacles you'll overcome before you die, Mr Bond. You won't complete the course. You will die before the end. There'll finally be one obstacle that you can't overcome. Which will it be? Yes, I ask myself that! Which will it be?
'And after your death,' Doctor No said with a terrible smile, 'I'll examine your body very carefully. You'll be the first man to be tested on my obstacle course, Mr Bond of the British Secret Intelligence Service. You're very lucky. Please try to think about that as you die!'
The doctor finished speaking, turned away and walked out of the room.
Now all Bond's thoughts were about escaping. If he could escape from Doctor No's guards for few minutes, he might be able to find the girl. And if he couldn't help Honey to escape, he might be able to kill her quickly. That would be better for her than the death which Doctor No had described.
As Bond thought about this, the servant pulled him from his chair. Bond kept his arms tightly against his sides. Between his right arm and his body, he was now holding the sharp knife and the cigarette lighter.
The Chinese man took Bond out of the room and pushed him into a lift. The lift travelled upwards for a few minutes, and then stopped. When the doors opened, Bond was taken down a long corridor.
At the end of the corridor, the two men stopped in front of an open door. The door had the letter Q marked on it. The Chinese servant pushed Bond through the doorway.
Bond was now in a small room, about 15 feet long and 15 feet wide. The walls were made of stone and there was a wooden chair in the middle of the room. On the chair were Bond's jeans and his shirt. They had been washed and dried.
'Well, here you are, my friend,' the servant said. He smiled a horrible smile. He knew what was going to happen to Bond and thinking about it pleased him.
'There's nothing to eat and there's nothing to drink in here,' the guard went on. 'There won't ever be anything to eat or drink. You can sit on the chair and wait to die. Or you can find your way out to the obstacle course. Good luck!'
A moment later, the man left the room and locked the door behind him.
مشارکت کنندگان در این صفحه
تا کنون فردی در بازسازی این صفحه مشارکت نداشته است.
🖊 شما نیز می‌توانید برای مشارکت در ترجمه‌ی این صفحه یا اصلاح متن انگلیسی، به این لینک مراجعه بفرمایید.