سرفصل های مهم
فصل 06
توضیح مختصر
زمان مطالعه

10 دقیقه

سطح

متوسط
دانلود اپلیکیشن «زیبوک»
این فصل را می‌توانید به بهترین شکل و با امکانات عالی در اپلیکیشن «زیبوک» بخوانید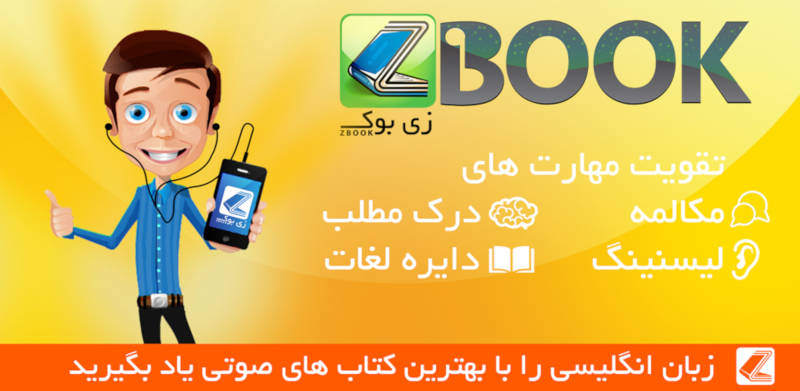 متن انگلیسی فصل
CHAPTER SIX
At Kings House
The next morning, Bond was still thinking about the Chinese girl's threat. He was now quite sure that John Strangways and Mary Trueblood had been murdered. And he believed that they'd been murdered because of their interest m Crab Key. It was possible that, whoever the murderers were, the orders for the killing had been given by the owner of Crab Key. And the owner of Crab Key was the mysterious50 Doctor Julius No. So it was possible that the 'he' of Annabel Chung's threat was also Doctor No. He was certainly Bond's main suspect.
Did Bond really need to find out more about Doctor No before he investigated Crab Key? He didn't think so. He knew what Quarrel and his friends thought already. But later, he would talk to the British officials at King's House. He would check the information that they had in their files about the owner of Crab Key. Soon Bond would need to visit the doctor's island. But before he went there, he would spend some time with Quarrel. He had to get stronger and fitter.
But the most important thing was for him and Quarrel to cover their tracks. Since he'd arrived in Jamaica, too many people had found out that Bond was working on the island. He needed to disappear, and so did Quarrel.
Bond was thinking about all this as he sat finishing his breakfast in his hotel room. Someone knocked on the door. He opened it carefully and Quarrel came into the room.
'Hello, Quarrel. I'm going to spend my time at King's House today,' Bond told his friend. 'I won't need you with me. But I've got some jobs for you to do.'
'OK, captain. Tell me what you want me to do,' the Cayman Islander replied.
'Well, first we must get rid of the Sunbeam Alpine,' Bond said. 'I'll give you some money. Go to a car hire company51. Hire a car for one month. Pay all the money now. We need a small, fast car. Next, find two men who look like us - one who looks like you and one who looks like me. Tell them that you want them to take the Sunbeam to Montego tomorrow. They must take the road that goes through Spanish Town. Tell them to leave the car in Montego. Give each man ten pounds to do this. Will you be able to find two men?'
'Yes, captain - that won't be difficult,' Quarrel replied.
'There's something else,' Bond went on. 'The men must look like us, and they must also be dressed like us. So buy them some new clothes - the kinds of clothes that we wear. They must wear these clothes when they drive the Sunbeam to Montego. If they ask why, tell them that you work for a mad American and that the clothes are his idea. Tell the men that they'll be well paid for driving the car. And tell them that they can keep the clothes. Perhaps they won't ask too many questions when they see the money.'
Quarrel laughed. 'I understand you,' he said. 'You want to cover our tracks. So you're going to make some false tracks. You want someone to think that we are in Montego. But where will we be, captain?'
'We'll move to the north coast. We need some privacy,' Bond replied. 'So the other thing that I want you to do today is this. I want you to rent a house for us on the north coast. Do you remember the house that we rented the last time we worked together?'
'Yes, it was near Morgan's Harbour. It was in a place called Beau Desert,' Quarrel replied.
'Find out if we can rent that house again,' Bond said. 'If this isn't possible, try to find another house in the same area. Rent whichever house you can get for a month. Pay all the money now. Tell the company that owns the house that Mr James wants to rent it. I'll write to them if they need more information. But get the house keys today.
'I won't see you again today, Quarrel,' Bond went on. 'But please come here at 6.15 tomorrow morning. Bring the new car. And bring the men who are going to drive the Sunbeam to Montego. Be careful today, my friend. Don't let anybody follow you. We'll be in great danger until we get out of Kingston!'
Bond gave his friend a thick bundle of banknotes.
'Here's some money,' he said. 'That should be enough to pay for the house, the car, and the two men who will look exactly like us - our doubles!'
At King's House, Bond was welcomed by the Acting Governor's assistant. Bond wanted to discuss the details of his mission with the assistant. But first he would have to talk to the Acting Governor for a few minutes and be polite to him.
The Acting Governor's assistant took Bond into his boss's room, then he left the two men alone.
Bond already knew a lot about the Acting Governor. The man had never been well liked anywhere. He was going to retire from government work soon, and this would be his last job. He would be working on Jamaica for only a few months more. And his only wish during this time was to avoid any trouble. Bond thought that the man was an idiot. The decision to give Strangways's Sunbeam to Bond had confirmed it! And after a few minutes' conversation with the man, Bond learnt more about him. The Acting Governor disliked all members of the Secret Intelligence Service. He wasn't interested in what had happened to Strangways and Miss Trueblood. And he certainly didn't want James Bond - an Acting Regional Controller from the SIS - on the island.
'Mr - er - Bond, that file is closed,' the Acting Governor said coldly. 'You must not start another investigation. Strangways and the girl have run away together. They've taken government money with them. I don't want to hear any more about it. And I don't want you making trouble on this island. That's my decision. Is there anything else that you need to do here, now that you've come?'
For a moment, Bond looked at the big, red-faced man without speaking. 'Yes, sir,' he replied at last. 'I'll report your ideas about Miss Trueblood and Commander Strangways to London. But while I'm here, I have to investigate something that has been happening on Crab Key. It's something about birds. The British government has asked me to do this.'
Suddenly, the Acting Governor became more friendly and Bond knew why. Crab Key didn't belong to Britain any longer. It was owned by Doctor Julius No. If Bond caused any trouble there, it wouldn't be the Acting Governor's problem. He was only going to be on Jamaica for a few months more.
'That's a good idea, Bond,' he said. 'Birds are very important. You must talk to the Colonial Secretary. He might have some information about Crab Key.'
The Acting Governor spoke a few words into a phone. A moment later, his assistant came back into the room.
'Take Mr Bond to see Mr Pleydell-Smith,' said the Acting Governor.
An hour later, Bond was finishing his lunch. He was in a restaurant with Mr Pleydell-Smith, the Colonial Secretary. Mr Pleydell-Smith was a friendly, thirty-year-old man, with untidy hair and bright, intelligent eyes.
When they'd met earlier, Pleydell-Smith had surprised Bond. He had recognized Bond's name. He'd spoken kind words about the trouble which Bond's last visit had caused for some people at King's House. He'd told Bond that, a few days earlier, he'd found a report about Bond's last mission in Jamaica. Someone had taken the file from the storeroom and left it on a desk. Pleydell-Smith had read the report with interest and enjoyment.
'I hope that you can stir things up again, Commander Bond,' he said. 'It's very boring here at the moment. What's your problem this time? Perhaps I can help you with it.'
They sat drinking coffee while Bond told the Colonial Secretary about Crab Key.
'When we get back to my office, I'll ask my secretary - Miss Taro - to find all the information that we have about the island,' Pleydell-Smith said. 'There'll be a file of reports.
And I know a little about guano myself, so I can tell you about that.'
As they walked back to King's House, Bond asked the Colonial Secretary a question about something which had been worrying him for the last hour.
'Why did someone take the file about my last visit out of the storeroom in King's House?' he asked. 'Did somebody important want to read the report?'
'Well, that was strange,' Pleydell-Smith answered. 'I found the file on my secretary's desk. I think that Miss Taro got it out of the storeroom. She's only worked at King's House for a few weeks. But she likes her job and she works very hard. Perhaps she was tidying the old files and putting them into better order.'
As soon as the two men entered Pleydell-Smith's office, the Colonial Secretary picked up a phone and spoke to his secretary.
'Miss Taro, will you bring me the file on Crab Key, please? I need the report about the sale of the island. And I need the report about the warden of the bird sanctuary who died.'
He put the phone down and spoke to Bond. 'Please sit down, Commander. Miss Taro will go to look for the file. While we're waiting, let me tell you all about guano.'
Bond thanked the Colonial Secretary and sat in the chair facing his desk. Pleydell-Smith was still speaking about guano when his secretary opened the door half an hour later.
'I'm sorry, sir,' the young woman said. 'I can't find the Crab Key file. It's missing. It isn't in the storeroom.'
'It's missing? Well, who was the last person to use it?' the Colonial Secretary asked. 'Everyone who looks at files from the storeroom has to sign their name in a book.'
'Commander Strangways was the last person to sign the book, sir,' the girl said.
'But he brought the file back. He brought it to this room.
I remember that well,' said Pleydell-Smith. 'What happened to it after that?'
'I don't know. I'm sorry sir,' the girl replied.
Bond turned in his chair to look at the secretary. And for a moment, she looked carefully back at him. Then she smiled a false smile and left the room.
Suddenly, Bond realized what connected his investigation with the people who had been watching him. Doctor No, Annabel Chung and Miss Taro were all Chinese.
مشارکت کنندگان در این صفحه
تا کنون فردی در بازسازی این صفحه مشارکت نداشته است.
🖊 شما نیز می‌توانید برای مشارکت در ترجمه‌ی این صفحه یا اصلاح متن انگلیسی، به این لینک مراجعه بفرمایید.