سرفصل های مهم
فصل 05
توضیح مختصر
زمان مطالعه

6 دقیقه

سطح

متوسط
دانلود اپلیکیشن «زیبوک»
این فصل را می‌توانید به بهترین شکل و با امکانات عالی در اپلیکیشن «زیبوک» بخوانید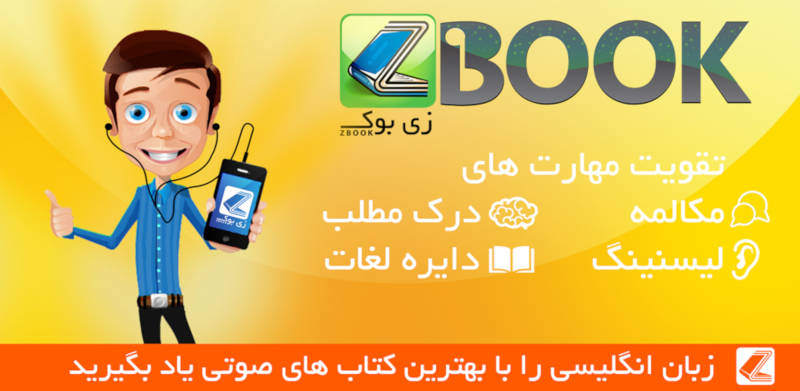 متن انگلیسی فصل
CHAPTER FIVE
Threats and Dangers
Bond had to agree with his friend. Pus-Feller was a fine man, and the food and music at his restaurant were great! Bond drank his favourite cocktail - a vodka martini - and Quarrel drank cold beer. As they ate a delicious meal, the two friends listened to a group of musicians who were playing Jamaican songs.
'Quarrel, tell me more about this island called Crab Key,' Bond said, when they had finished eating.
'It's a bad place captain,' the Cayman Islander replied. 'It's very bad luck to go there. A Chinese gentleman owns it. When he bought it, he took some men and women there to collect the bird droppings - the guano. But he doesn't let any of his workers leave the island. And he doesn't let anyone else visit his island. He has guards with powerful guns who watch the coast of Crab Key. And he has a radar system and a plane. He uses these things to search for strangers on his island. Some friends of mine have disappeared there. They were fishermen. They landed on the island, and no one has ever seen them again.'
'That's very interesting,' Bond said quietly.
Then he told Quarrel about Strangways and Mary Trueblood and when they had disappeared.
'Captain,' Quarrel said. 'If Mr Strangways and his assistant were interested in Crab Key, that Chinese gentleman ordered them to be killed. I'm sure about that. He hates people who become interested in his island. And he kills anyone who interferes with his privacy.'
There was a movement behind their table and a sudden flash of light. Bond turned round quickly. The young Chinese woman from the airport was standing in a corner of the restaurant. She was holding up her camera. She was going to take another picture.
'Stop her! Quickly!' Bond whispered to Quarrel.
Quarrel jumped up from his chair and stood in front of the girl. He smiled at her. 'Good evening, miss,' he said politely. He held out his hand. The girl smiled her false smile and put her hand in Quarrel's, to shake it. But Quarrel grasped her hand very tightly and swung her round, moving like a dancer. Then he pulled her arm up behind her back.
'Don't do that! You're hurting me! Let me go!' the girl shouted angrily. 'I'll report you to the police!'
'My friend and I are going to ask you some questions, miss,' Quarrel said. 'I hope that you'll give us good answers.'
The girl looked at Bond. 'Please tell this man to let me go,' she said.
'Perhaps I'll tell him to let you go when I've heard your answers,' said Bond. 'Why are you trying to take more pictures of me?'
'The photo that I took at the airport wasn't good,' the girl answered angrily. 'My boss told me to get a better one.'
'Are you talking about your boss at The Daily Gleaner, or are you talking about some other boss?'
The girl didn't answer. Bond looked carefully at her face for a moment, then he asked, 'What's your name?'
'I won't tell you!' the girl said.
Quarrel pushed her arm further up her back. Shefought like a fish that was caught in a net. But Quarrel's arms were as strong as steel. The girl screamed.
'OK! I'll tell you,' she said. 'My name is Annabel Chung.'
At that moment, Pus-Feller came up to the table.
'Is this girl making trouble for you, sir?' he said. 'Shall I make her leave?'
'No, thank you, Pus-Feller. We want to talk to her,' Bond replied. 'But there is something you can do for us. Please phone the office of The Daily Gleaner. Ask them if they employ a photographer called Annabel Chung.'
Pus-Feller hurried away.
'I'm sorry,' Bond said to the girl. 'But I can't understand why you or your boss want pictures of me. I'm just an ordinary traveller. I'm visiting Jamaica for a day or two. Why are you interested in me?'
'I've told you already,' the Chinese girl replied angrily. 'It's my job to take photos.'
At that moment, Pus-Feller returned.
'The people at the paper know her,' he told Bond. 'She isn't a reporter, she's a photographer. The people at The Daily Gleaner don't employ her, but sometimes they buy photos from her. She's a freelance photographer. She takes pictures for anyone who wants them.'
'Thank you,' Bond said. He smiled as the restaurant owner went back to his kitchen.
'Well, now we know two things,' he said quietly to the girl. 'You didn't ask Pus-Feller to help you. So I guess that you don't really want to report us to the police. And we know that you're a freelance photographer, not a newspaper reporter. Good! So next we need to find out who paid you to take pictures of me.'
Suddenly Bond's smiled disappeared and his eyes became cold. His voice was quiet and hard. 'Now! Tell me who's paying you!'
'No, I won't tell you!' the girl said. She was scared and she was in a lot of pain. But she wouldn't give Bond a name.
'Oh, let her go!' he told Quarrel.
Bond was angry with himself. He and Quarrel were certainly in great danger. Bond hated hurting women, but he'd decided that it was necessary tonight. However, he hadn't got what he wanted. Quarrel had nearly broken the girl's arm. But she was terrified of her boss. She'd preferred this pain to the pain that she would have if she told Bond her boss's name.
The girl grabbed her camera and walked to the door. 'He'll kill you for this!' she shouted as she left the restaurant.
'Well, that was a threat!' Bond said to Quarrel. 'And I'm sure that he will try to kill us. But we still don't know who "he" is. We can't do anything about that tonight, though. I need some sleep now. I'm going back to the hotel. Thank you for a very interesting evening, Quarrel. I'll see you in the morning.'
مشارکت کنندگان در این صفحه
تا کنون فردی در بازسازی این صفحه مشارکت نداشته است.
🖊 شما نیز می‌توانید برای مشارکت در ترجمه‌ی این صفحه یا اصلاح متن انگلیسی، به این لینک مراجعه بفرمایید.