سرفصل های مهم
یک رفیق، رفیق را پیدا می کند
توضیح مختصر
زمان مطالعه

34 دقیقه

سطح

خیلی سخت
دانلود اپلیکیشن «زیبوک»
این فصل را می‌توانید به بهترین شکل و با امکانات عالی در اپلیکیشن «زیبوک» بخوانید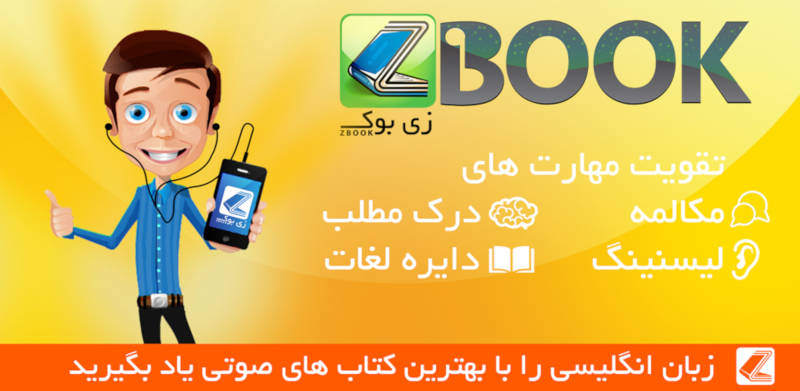 متن انگلیسی فصل
IN WHICH A Pal Finds a Pal
Oksi was six days old on that eventful day. She was a ball of white fuzz with huge shining eyes rimmed with saffron. Her beak was pale blue. She had two needs: food and Frightful's warm brood patch, and now, at last, she had both. She crawled into her mother's breast feathers and sat quietly.
Sam closed down the waterwheel early and carried wood to his stone oven to make a fire. The oven sat a few yards away from his table and the four tree-stump chairs. All were in the umbra of the magnificent hemlock. When the fire was lit, he wrapped cattail tubers and trout in two large may-apple leaves and placed them in the oven. Then he rested his elbow on the table and scratched his head.
The dark-haired man came back to mind. Sam jumped to his feet.
"Skri! Bate!" he said out loud. He thought a moment. "It's eyas time. The poachers are at work for that Arabian agent again." Sam remembered how Sean Conklin and he had caught Skri leaving a cave at Beaver Corners last June. With him was the man called Bate and his friend.
"That's it; Skri and Bate took the eyases." He sat down again. "But where are they?"
While his supper cooked, his mind ran over all the possible answers to his question.
"Bate won't be at his home in Altamont—too risky. They all know him." He thought harder. "Seems he goes incognito," he recalled. "He told me he was Leon Long-bridge, and he told Joe Cassini he was a government official. He's got to be someplace where he can act like somebody else and get away with it. Where's that?" The sun went down, and the troublesome day was over. Alice came up the twilit trail with a basket of sweet wild strawberries from Mrs. Strawberry's field. She sat down on a log stump at the table and decapped one.
"I have a dog," she said, handing Sam the strawberry.
"A dog?" said Sam, popping it into his mouth, then poking a stick into the trout to test its doneness. "I thought you were a pig girl." "Pigs are best," said Alice, "but this dog is special."
"Where did you get him?"
"Remember Hanni?"
Sam blushed and smiled.
"Of course I remember Hanni. What about Hanni?"
"Well, she and Hendrik found this dog over near the Helderberg Escarpment and took him home. He was so terrified of people he chewed his leash and got away. Last week when Hanni was visiting the John Burroughs lodge, she found him again." "What was he doing at the John Burroughs lodge?"
"Denning under it and living off the land, like he does."
"Smart dog." Sam smiled. "I like his spirit."
"Except there were two Park Service rangers there who were trying to shoot him for catching game. That's dumb."
"Maybe. What happened?"
"Hanni told them the dog was hers and took him home again."
"She and Hendrik brought him to me. Hanni thought I could bring the love of people to him, like I did to Crystal, my pig." Alice smiled. "The dog's adorable—a yellow cur with long ears; big, sad eyes—and the best rabbit chaser I've ever seen." "What's his name?"
"Hendrik and Hanni named him General, but their aunt and uncle said the people they bought the farm from called him Mole. He lived in a culvert. I like the name Mole." "So do I. And where is Mole?"
"Down at the farm with Mrs. Strawberry. I'm going back. I just want to get some rawhide from you to make him a special collar. I want to braid it into a tough band so he can't get loose." "Sure he won't eat it?"
"He can't reach it, silly," Alice said.
"Alice," Sam said, taking his supper out of the oven, "did you say Hanni talked to two rangers at the John Burroughs house?" "Yes; you know, the Park Service owns it."
"But the Park Service doesn't own it. It is owned by descendants of the John Burroughs family. There're no rangers on duty there. Bando and I camped there when we were looking for you last spring." "Well, whatever—two men were going to shoot him."
Sam shared his meal with Alice. The trout was tender, but the cattail tubers were tough. When they had finished their meal with the delicious strawberries, Sam got deer hide from the mill house and cut off long strips for Alice.
"Thanks," Alice said, and put them into her pocket. "I'm off now, to bring love to Mole."
Sam was out of bed early the next morning. Barefoot and lacing up his deerskin shirt as he stepped outside, he looked over the pond into Frightful's nest box. He had placed it so that the opening faced him. Frightful was far back in the corner, mothering. Although all seemed well, it was not. There was no tiercel. Sam would have to bring food to Frightful until 426 came back. The eyas was still too young for Frightful to leave her and hunt.
While Sam cooked cornmeal mush for breakfast, Frightful came to the front of the box and scanned the skies, looking for 426. Oksi was screaming to be fed. The air was chilly.
She called for her mate. He did not answer.
Around noon, when the air had warmed, Frightful gave the little eyas the last bites of the rat. Then she sat down and brooded her.
Sam whistled that he had food for her, but she did not fly to him. Oksi was shivering. She needed her mother's warmth.
Several hours later, Frightful stood up and walked to the edge of the box. She called for a new mate. She called over and over again.
Then down from the clouds, over the feathery tips of the hemlocks, came Chup. He circled the mill house and dropped onto its stovepipe.
"Chup, chup," he called, and flew to the box. 426 was dead. He would not have permitted another male in his territory had he been alive.
"Creee," she called.
Chup also was single. His mate had not returned to their aerie one morning, and he was forced to be mother and hunter to three eyases again. This time he had been unable to call in a mate, and his chicks had not survived.
The day they succumbed to starvation, he flew down the Schoharie gorge and up over the mountains of Delhi. He cried in distress. Gliding over Peaks Brook, he heard Frightful calling for a new mate. He folded his wings and dropped down onto the mill-house roof. He jumped up to the nest box and bowed to her. Frightful looked at her mate of last spring as if it were perfectly natural for him to be there.
Chup looked at Oksi and without even a signal from Frightful, walked to Oksi and dropped his feathers over her. Frightful flew off to hunt. She sped to the abandoned meadow, now pale green with raspberry and young hawthorn leaves. She hovered, watching for game.
A rabbit jumped up and darted away. Frightful stooped and did not miss.
She was on the ground with it when she heard a dog woof. She covered the food with her wings, then looked around. Peering through the bushes at her was Mole, his head twisting in curiosity. He recognized Frightful. Frightful recognized him. He came toward her. He wanted some rabbit.
This was no time to share. Frightful clutched the food in her talons and beak, and with deep wing beats was airborne. She gained altitude, maneuvered, and steered through the trees to the mill house. She and the rabbit landed with a thud in the box.
Only Oksi's tail feathers showed beneath Chup. He stood up and without making a sound, flew to the top of the hemlock. Frightful fed the eyas.
Sam was dipping a water bucket into the millpond when he saw Chup leave the nest box.
"Hey, that's Frightful's mate!" he exclaimed. "Great— I'm relieved of my tiercel duties, and just in time."
He hurried to the root cellar and packed his rucksack with enough nuts, venison jerky, and big potatolike Jerusalem artichoke roots to feed himself for three or four days.
He was adding dried apples when he heard a suspicious noise, and moved a sack of dry corn.
"Jessie Coon James," Sam exclaimed. "Where have you been all these months?" He rolled his tongue, imitating a raccoon purr, and held out his hand. His old friend waddled up to him, ears down in deference.
"Got a family?" Sam asked. "Must not, or you'd have them with you and I would be foodless."
Jessie Coon James took an ear of corn in both forepaws and chewed.
"Give me that corn, you bandit," he said and, laughing happily to see his old friend again, picked her up and hugged her. Jessie grabbed the corn tighter.
"Oh, all right," he said. "You can have one ear." Jessie took it in her teeth and dropped to the floor. Sam watched her. Jessie departed through a tunnel she had dug under the door.
"Aha," he said. "I'd better fix that before I go, or I won't have any food when I get home." Then he added, "Speaking of fixing things, I'd better remember to remove Frightful's jesses. I don't want anyone to come by here and see her with those on. They'll fine me for harboring an endangered species." An hour later, when the hole was mended and Frightful's jesses removed, Molly and Jose were walking across the Delhi Bridge. Molly looked up at the empty nest site. "Jose," she said, "we've got to find the baby falcons." "How?" he asked helplessly. "Leon Longbridge has the police looking all over three counties, and they can't find them. How can we?" "By remembering things." She rubbed her forehead. "Last spring the newspaper said the sheriff arrested some falcon poachers in a cave at Beaver Corners. I'll bet they are the ones who stole the eyases, and I'll bet they're right there now." "And just how do we get there?"
"We tell Leon Longbridge. He'll take us."
"He might," said Jose, then beamed. "I hope so. I love caves."
Leon Longbridge, they learned, had already checked the cave and found nothing. Molly and Jose went back to the bridge to think some more.
At that moment Sam was walking across his mountain meadow when he heard the clinking of a chain. He scanned the field and forest edge. A hawthorn bush trembled. He stole up on it.
"Well, who are you?" he said to a dog, whose broken chain was wrapped twice around the hawthorn. The dog wore a braided leather collar.
"You're Mole," Sam answered himself. "That's who you are." Mole wagged his tail.
"You should be named Houdini. You get out of every leash, collar, and barn you're put in." Smiling broadly, Sam got down on his knees. "And here I am getting you out of this mess." Carefully he unwound the chain, then gripped it firmly in one hand. He took Mole's chin in the other.
"You've got a lot of beagle in you," he said. "You can be a big help to me on this trip. How about coming along? You can sniff down food for the two of us—and maybe a criminal or two." Sam started off. Mole wouldn't budge.
"Come, Mole. Come." He yanked on the leash.
Mole pulled backward, ducking down his head to slip his collar.
"I'm sorry," Sam said. "You don't want to come with me. Of course not; you don't know me. Here," he said, and held out his hand. "Let my odors tell you all about me." Mole sniffed. Rising strong and sweet from Sam's hand were informative scents. They told Mole that Sam was a young adolescent, nonviolent, and that he liked wild foods. Mole also learned that Sam was related to Alice and that he lived in a hemlock tree. Mole finally decided he liked what he smelled and licked Sam's hand.
With that, Sam sat down and rubbed Mole's big ears. He talked to him softly, then kissed the top of his nose and told him what a good dog he was. He hugged him close.
Mole nuzzled his head under Sam's chin and whimpered softly.
"Thanks," Sam said. "I love you, too. Can we go now?" he asked.
Mole's droopy eyes sagged. Sam got up and tugged on his leash, but Mole would not move. He braced all four feet and pulled backward.
"Oh," Sam said, "I hear you. You don't like to be tied up." He took off the collar and leash and threw them into the bushes. Mole wagged his tail. Sam patted his head.
"Now, can we go?" The happy dog bounced down the mountain, sticking close to Sam's side. When the blissful pair came to the dirt road that led to Bando's house, Sam stopped.
"It would be great to have Bando along," he said, glancing in the direction of his friend's cabin. "But there's no use even asking him. He's not going to leave Zella. She's going to have a baby pretty soon." At sundown Sam and Mole camped by an abandoned barn on the side of Mount Warren. Mole caught a feral chicken, and Sam cooked it on a small and smokeless fire. He was an expert at making fires no one could see. When at ten o'clock, the temperature dropped sharply, they moved into the barn and dug into a straw pile.
The next thing Sam knew, a rooster was crowing to the dawn. Sam jumped up so fast he frightened a hen. She flew off her nest, squawking and clucking, and sped out of the barn. She left behind feathers and twelve eggs. Sam helped himself to four. He boiled them hard and shared them with Mole. After washing his face in the farm spring, he and Mole resumed their trek into the dense forests of the Catskill Mountains. Later in the morning, they came to the mowed meadowlands under the power lines.
"Creee, creee, creee, car-reet."
"Desdemondia," said Sam, using Bando's respectable expletive. "That's Frightful. Only one bird calls my peregrine name." Frightful hovered above them. "How did you find us?" he said, eyes twinkling. "Took Mole and me a day and a half to get here." Mole dashed into the grasses and weeds. Nose to the ground, weaving in and out of young goldenrod and raspberry plants, he flushed a pheasant.
Before Sam could see whether it was a male or a female, Frightful was carrying it off toward their mountain.
"Hey!" He whistled for her to come to his hand; she flew on.
Mole barked.
In four minutes Frightful covered the air miles to her mountain. She plucked the bird on the roof of Alice's wigwam and carried the meal to the box where Chup was brooding Oksi.
Suddenly a tall, angular man stepped out of the woods. Chup gave the alarm cry and took off. Frightful sat still.
Leon Longbridge lifted his binoculars and focused them on the wooden box. "Well, I'll be," he said to himself. "There sits the falcon of Delhi Bridge. I'd know that dark, beautiful head anywhere." Then he saw the eyas.
"Wow," he said aloud. "I don't know how the two of you got here, but you're free—and that's all I'm concerned about." He glanced around and realized he was at Sam Grib-ley's home. He had heard about it through young Matt, a newspaper reporter. Matt had told him that Sam had a "cool" home in a huge hemlock on a mountain. He said that he had a falcon and homemade fishhooks and fishing rods. He never told him where. Leon studied the mill house, the oven, and the stone table.
"I would sure love to live like this," he said wistfully.
Although he was curious, he did not step inside the hemlock home. He respected Sam's privacy. And so, glancing once more at Frightful, he strode down the trail, wondering how the peregrine of the Delhi Bridge and her eyas had ended up in a box on Sam's mill-house roof. He was smiling.
"Hmm," he mused. "Matt did say the kid was a falconer." He whistled a bright bird tune and thought about the bridge. "How did that kid get the eyas down from there?" he asked himself. "That must have been some act." It took Sam and Mole until noon to reach their destination—the woods behind the John Burroughs lodge.
Sam put down his gear in a dense grove of young hemlocks.
"Stay," he said to Mole. "I'm going to climb that big tree and see what's going on. Park Service rangers at the John Burroughs Woodchuck Lodge? Humph. Some story." Mole did not "stay." He knew perfectly well what the word meant, but he also knew where he was.
While Sam climbed the tree, Mole took his favorite fern trail to the lodge. He slipped under it, sniffing. Wood rats and a skunk had almost immediately taken over his old bedroom. He set upon the wood-rat burrow, digging downward, sending the earth flying. The rat family exited by another tunnel.
He rested a moment. The skunk must be handled differently. The den entrance was right beside his own bed at the base of the chimney. He lay down and woofed into it. His presence should send the skunk or skunks out their back door.
Suddenly he stopped. Men were talking in the room above him; their voices vibrated the old wooden floor. His terror of people returned. Mole put his tail between his legs and slunk out from under the lodge, into the bushes. He returned to Sam's pack in the hemlock grove and lay down.
Sam jumped down from the bottom bough of the tree and hurried back to Mole.
"Good boy," he said, taking the dog's head in his hands and kissing the bridge of his muzzle. "You didn't run off." Sam rubbed Mole's big ears, then his own.
"Listen to this, Mole," he whispered. "There are two men here. I saw them through the window. I was too high to see their faces—only their feet.
"Also, there's a rabbit hutch by the toolshed." He crouched down. "Falconers raise them for falcon food.
"And down by the county road is a huge rhododendron thicket. I think I saw a green vehicle parked in the middle of it. Let's take a look.
"Come quietly, Mole." The dog rose and followed.
Sam took a circuitous route through the woods to the county road. He walked south on it, then turned onto the dirt lane that led to the lodge. The rhododendron thicket was about twenty feet back from the Burroughs's lane and about a quarter of an acre big. Sam pushed back branches and looked around. There sat the green pickup with the U.S. Fish and Wildlife Service emblem taped to its door.
"Park Service rangers don't hide their pickups," he said to Mole, and walked noiselessly around the thicket until he found where the bushes had been cut down to let the green pickup enter. He walked to the Chevy. In it were three animal-carrying cases.
"These cages don't tell me much," Sam said to the dog. "They could carry rabbits or falcons or cats or even you, Mole." Mole began sniffing.
Sam memorized the New York license plate, then walked to the cab and looked in.
"Oh, boy," he said. "Whitewash—bird excrement. Falcons? Could be pigeons." He looked further. "A half-empty box of bullets. I don't like that, Mole." Mole began to snuffle, sucking gobs of air over the hundreds of scent glands in his nose. Then he wagged his tail at a gray pellet on the ground.
Sam looked down.
"By golly," he said and picked up a casting from a bird of prey. He examined it carefully. It was mostly fur.
"Rabbit," he said. "The rabbits I saw are for food, and they are being fed to a falcon, an owl, a hawk, or maybe a raven." He noted the roundness of the pellet. "I say eyas— peregrine eyas." Sam put the pellet in his pocket and walked back to the hemlock grove the way he had come. Seating himself on the ground behind the biggest tree, he cut a piece of venison jerky and gave half to Mole. Chewing on the other half, he stretched out on his back and wondered what to do next. He had to get the birds without the men seeing him. They were armed. Mole lay down beside him, the skunk on his mind.
"Looks like we've found Bate and Skri," Sam said, "and it looks like we've found the eyases."
Sam rolled over on his belly. Mole put his head on Sam's shoulder.
"We've got to be careful, old friend.
"I've got a plan," Sam said, more to himself than to Mole. "Frightful's little falcons are in the lodge. I'll get one of the rabbits and let it go in front of the lodge." Then he addressed Mole. "You'll chase the rabbit and yip so loud that the men come out to see what's going on. Then I'll go in the back door and get the eyases. I'll be up the mountain by the time Bate and his friend can get their rabbit back. You'll have to follow my trail and catch up with me.
"Got it?" Sam looked into the hound's sad, droopy eyes. "I'm not so sure you do, but I do know you'll chase anything that runs or flies." He patted Mole's head. "Okay, this is it," he said, and headed for the rabbit hutch. He never got there.
Mole caught a whiff of the skunk and in seconds was under the lodge. He bore down on the skunk at the entrance to his den. Seeing Mole, the skunk calmly waited, then looked at him, aimed his rear end, and let loose a jet stream of musk. It burned into Mole's nose and eyes. He yiped in pain and ran around the lodge. The scent instantly seeped up through the old floor boards. It penetrated the kitchen in a yellow mist.
"Phew!" Sam recognized Bate's voice. "Skunk. A dog got hit by a skunk." His eyes burned and smarted. He could not see. Knocking over chairs, he and his friend ran to the front porch.
"Smart Mole," said Sam, and dashed through the kitchen door.
"I stink!" Bate bellowed from the front porch. Sam clutched the eyas box. Bate roared on. "I'm going for a can of tomato juice to wash in." Sam didn't expect that. Bate was stumbling toward the kitchen. Sam was trapped. He put down the eyases. A big box for firewood stood near him, so he opened the lid. The box, as he had hoped, was empty. Into it he went—one second late. Bate was in the kitchen. Sam crossed his fingers in the darkness, hoping Bate's eyes were burning too much to have seen him. He sat perfectly still.
"You're under arrest!" Sam heard a new voice say. "You are stealing falcons." Sam lifted the lid high enough to see not one but two police officers in the doorway. They were facing Bate.
"Where is Skri?" one of the officers asked.
"I didn't steal those birds," Bate said. "The guy you are looking for is in that box. I came in to look around this famous lodge. I found him here with two falcons." He rubbed his smarting eyes. The officers rubbed their eyes, and Sam pushed up the lid of the wood box and stood up.
"Who are you?" an officer asked in surprise.
"Sam Gribley. I live down by Delhi. I came here to get these two chicks and bring them back to their mother. She is nesting near my house." "That's a likely story," said the other officer.
"He lies," snarled Bate, backing toward his gun on the sink drain board. In the din of the accusations, a third man entered the kitchen. Sam breathed a sigh of relief. There, in his camouflaged fatigues and hiking boots, was Sean Conklin, the conservation officer of Albany County. He and Sam had tracked down Bate, who, posing as Leon Longbridge, had stolen Frightful from Sam. Sean Conklin would speak up for him. He would let him take the eyases home to Frightful. Sam climbed out of the box, smiling from ear to ear.
Off in the distance Sam heard a car door slam.
"That's Skri," Sam said, "the Arab agent. He's getting away in the pickup."
"Don't worry, Sam," Sean Conklin said. "He won't get away. My assistant, Henry Ryan, removed the spark plugs from the truck." One of the police officers snapped handcuffs on Bate.
"Let me out of here," Bate snarled. "I'm no thief. I'm a citizen."
"You're no thief, all right," Sam said. "You are worse than that. You're a traitor—an environmental traitor. These little falcons belong to North America." "I'm a citizen," Bate said, his face growing red with anger.
"Yes, you are," said the officer, "but that doesn't give you the right to sell endangered species. Let's go see the judge." He steered him to the door.
Bate looked back over his shoulder. "I stink," he said. "Can't I even get some tomato juice?"
"I can't smell you anymore," the police officer said. "That's the best part of skunk spray. After a short while, you can't smell yourself—or anyone else who's been doused in it." He chuckled. "But wait till I get home to my wife!" Sam sniffed himself. He did indeed think he smelled clean. The police officer was right. He sniffed again, then picked up one of the little eyases.
"Hello," he said to the bright-eyed bird, now showing the tips of his wing feathers. "Want to go home to your mom?"
Blue Bill looked at Sam and sat very still, eyes wide.
"He likes you. He sits still even if you do smell," said Sean.
"I wish that were true," said Sam, stroking the downy head. "But the truth is birds can't smell much. He's just scared." Henry Ryan came in the back door.
"Those two are on their way to jail again," he said, and grinned happily. "This time I hope the judge keeps them there." Sam picked up the eyas box.
"I'll feed the little birds," he said. "They're restless. They're getting hungry. Then I'll take them home."
"I'm afraid you can't do that," said Ryan.
"Why not?" Sam was astonished.
"You're not a licensed falconer."
"But… these are wild birds."
"Not now. They've been registered in Albany. These two little birds are quite famous and are under the protection of the United States government." "Who is going to raise them?" Sam asked. "They'll never fly free if people raise them."
"A falconer near Delhi is going to raise them—Perry Knowlton. He'll hack them back to the wild. They can learn to be free." Sam shook his head. He had never heard of Perry Knowlton. He leaned over the box and whispered in falcon talk to the little birds.
"You really should give them to me," he said.
"And why should I do that?" Henry asked.
"I have their mother," Sam said. "She nests in a box at my home on the mountaintop. And she is free."
"Are you kidding?" Henry asked. "Tell me." Sam told Sean Conklin and Henry Ryan the story of Frightful and the Delhi Bridge.
"You say the third chick's in a nest box on your property and its parents are taking care of it?" Henry asked in disbelief.
"Yes," Sam answered. "Frightful would take the little eyases right back. And that's the best thing for everyone."
"It is," said Henry, "but we can't do that. Too much red tape. The eyases would be grandparents by the time we got through all the bureaucratic loops." "With every day that passes, they're more deeply imprinted on people," Sam said. "They need their own kind."
"I know that," said Henry. "But we can't turn them over to you."
Mole came into the kitchen. His eyes were still smarting from the direct skunk hit. He sought comfort from Sam.
"Get that dog out of here," said Sean Conklin. "He smells terrible."
"I don't smell him," said Ryan.
"I'm going out on the porch," said Sean, and departed. Ryan followed.
Blue Bill gave a hunger cry. Sam found falcon food in the old refigerator, picked up the eyas box, and went out to the porch.
Mole wagged his tail and trotted after him.
"Stay," Sam said. "And I mean stay right here. I'm going to try once more to get the little eyases. I have one more trick up my sleeve." Mole hung his head, put his tail between his legs, and sat down.
On the porch, Sam and Henry each fed a little falcon, then rocked back on their heels and looked at them.
"Suppose," Sam said slowly and deliberately, "you two had to go to town. And when you got back, the eyases had disappeared?" "I'd be fired," Henry answered promptly. "And I've got two kids."
"You know we can't do that, Sam," Sean Conklin said.
"Okay," Sam agreed. "But I really don't understand. Everyone wants to save the peregrines, but no one will do what it takes to save them—from stopping work on a bridge to returning chicks to their parents." He leaned over the eyases, who were now back in their box, full and sleepy.
"Pssst," he squeaked through his tightened lips. "Psst."
The downy birds lifted their heads and turned their huge black eyes upon him. "Creee, creee, creee," he cried, imitating Frightful. The eyases screamed the mother recognition call. Sam touched them gently on the beaks. Then he stood up.
Sean and Henry stared at each other. They had just seen a boy who could talk to peregrine eyases. They knew he was the one person in the world who should have the little birds. And they knew there was no way they could arrange this.
Sam backed down the steps, found his pack in the hemlock grove, and whistled for Mole. Together, they crossed the field in the direction of the mountains.
The two men saw them stride along.
"I think we should have gone to town." Henry said.
"We're not free to do anything but what we did," Sean answered, watching with no little longing the young man who walked to his own inner music.
مشارکت کنندگان در این صفحه
تا کنون فردی در بازسازی این صفحه مشارکت نداشته است.
🖊 شما نیز می‌توانید برای مشارکت در ترجمه‌ی این صفحه یا اصلاح متن انگلیسی، به این لینک مراجعه بفرمایید.