سرفصل های مهم
ایزایا به میدان می رود
توضیح مختصر
زمان مطالعه

16 دقیقه

سطح

خیلی سخت
دانلود اپلیکیشن «زیبوک»
این فصل را می‌توانید به بهترین شکل و با امکانات عالی در اپلیکیشن «زیبوک» بخوانید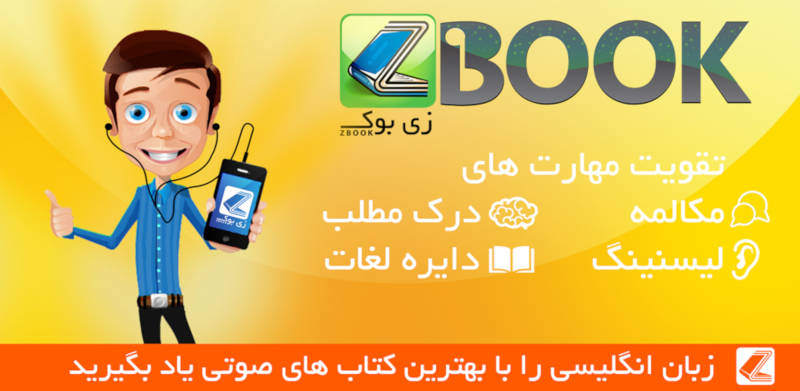 متن انگلیسی فصل
IN WHICH The Eyases Get on Ring
Drum, Duchess, and Lady glanced at the rabbit. It was not part of their food vocabulary, so they kept right on screaming. They were hungry for waterfowl or land birds.
Frightful ate the rabbit while the eyases watched, twisting their heads from side to side and calling "pseee" when she swallowed. Duchess walked up to her, screaming in ear splitting decibels. Then the eyas lifted her wings and attacked. Frightful backed off a few steps and stared at the young falcon. Lady and Drum lowered their bodies horizontally and charged Frightful. The eyases had become dangerous. They were practicing for the competitive world they would soon face. Frightful wanted no part of this schooling. She lifted herself into the air, fanned her wings, and flew to her tree stub.
Chup came home. He brought no food to the eyases. Duchess charged him, mouth open, feathers lifted. He sat still and panted in the sun. His feathers were rumpled and he held his head low. Chup had not eaten for a day and a half. He was weak. That did not matter to Duchess. She attacked him. Chup, like Frightful, was forced to leave.
Alighting on the dead limb of an oak, he looked down and saw the rabbit. Without hesitating, he dropped down onto it and ate, fending off the eyases. He could still dominate them.
Chup had catholic tastes. He was nine years old. Each winter he migrated to South America. When the El Nino rains changed the balance of nature and birds were scarce, he dined on mammals and iguanas. Rabbit was food, and he was hungry.
Lady and Duchess stopped screaming. Chup was eating rabbit; it must be food. Painfully hungry, Lady led a raid. She sneaked up to Chup. When he covered the food with his wings and body, Duchess reached in from the rear and snatched the rabbit. She tore off small bites but did not like the taste. She shook her head and sent the meat flying against the rocks. Chup finished eating and flew off.
Drum, who had now seen both parents eat this new food, dragged what was left under the overhang. Taking a bite in his beak, he swallowed. It was not delicious, but it was satisfying. He plucked another bite, then another. Drum was a survivor.
When he was satisfied, Duchess and Lady tried the strange food again. They ate gingerly, partially satisfying their hunger.
By sundown the peregrine family was fed if not full, but more importantly the family had a new housing arrangement. The eyases were now old enough to attack anything in sight, including their parents, and with that, their parents had sensibly turned the aerie over to them. Frightful and Chup did not return to the nest site. Frightful slept on the stub of the pine tree, Chup on the dead limb of his oak.
That evening they all watched orange and pink clouds float against a turquoise-blue sky. Chup felt restless. His offspring could not only eat on their own but also defend themselves. Just before sundown he spread his wings and soared out over the valley. He climbed high, he spiraled down, he skimmed along the river. With quick wing pumps he shot up and out of sight of Frightful and the eyases. Just before the sun set, he sped earthward, landing lightly on his dead branch. He heard the eyases chittering, saw Frightful sitting erect on her stub, and let his nictitating membranes slip across each eye. His lower eyelids closed upward and cut out the last of the daylight. The cliff side was quiet. The peregrine family was on schedule with summer. The eyases were completely feathered, feeding themselves, and aggressive, and the parents were perched alone.
With the help of Mole, Frightful now regularly brought food to the eyases. Each morning she flew southward to Mole's farm and brought back strange but nourishing foods, which she dropped to the youngsters. Chup, who had gotten thin doing the job of two parents, began to put on weight.
Mole also gained weight. The old hound had the canniness of a wolf. It didn't take him long to realize he had a hunting companion who was quicker on the pickup than he. The first two times Frightful went off with the game he had flushed, he could do nothing but bark. Then he learned that she didn't like groundhogs. She had tried one and abandoned it to him. She also didn't like skunks or rats. He chased them all. She got the rabbits and pheasants. He got the rest.
Mole and Frightful went hunting almost every day. When they had harvested the most conspicuous and abundant animals of the farm fields, Mole led her to more distant fields. The animals they left behind would breed, and their offspring would breed, until there were too many for their food supply. Then the two hunters would return and adjust the numbers again.
When the fields yielded little game, they worked the barnyards and farm gardens. Together they kept the rabbits and groundhogs from eating the farmers' crops and the rats from eating the corn stored in cribs and bins.
And so Frightful hunted with Mole, as she had hunted with Sam, and became the provider Chup and the eyases needed.
The eyases grew properly. At five weeks of age they were as big as their parents. Only a few bits of down on their heads and shoulders and their brown-gray color told how old they were.
On a hot day in early July, Duchess sat at the edge of the aerie, her wings lifted to keep her cool. A wind blew over her. It moved more rapidly over the top of her wings than under them and created lift. Up she went. She hung above the ledge for a moment, became confused, and stalled herself out by moving her wings and changing the wind flow. She fell back to the aerie.
Lady faced the wind, lifted her wings, and was airborne. She, too, fell back. She sat on her heels. Something new and wonderful had happened to her. She had been in the air with space between herself and the cliff. She and the wind had managed this wonder, which had changed her sense of who she was. She was a bird. She must fly.
A few minutes later, Duchess flapped her wings. She was lifted up and over Lady's head like a bit of thistledown. She alighted on a rock, where, somewhat astonished, she looked down on Drum and her sister. From them she looked into immeasurable distances—above, below, and to all sides—then nervously preened her feathers.
Frightful came home with a rabbit and dropped it in the aerie. Duchess jumped to get it, fell, spread her wings, and sailed. Quickly closing them to her body, she dropped down on the aerie. She ate what was now delicious rabbit to her.
That afternoon a thunderstorm darkened the river valley. Chup came home from his hunt. Retreating to his dead limb, he watched the lightning buzz around the cliff. Frightful flew from her stub and walked under an overhang near the aerie just as rain poured out of the clouds. The eyases crouched against each other, holding their feathers at slight angles that shed the water in rivulets. They shook, cleared water from their eyes with their nictitating membranes, and listened to the thunder boom.
When the storm passed and the sun came out, Chup set out over the valley, not to hunt, not to check on populations of doves and ducks, but simply to fly. He coasted on downwinds, rode like a water skier on turbulent winds, and soared on light breezes.
Frightful followed his flight with her keen eyes until he disappeared in a cloud. Then she left the rain shelter and returned to her tree stub. She sat quietly.
From the aerie, Drum, Duchess, and Lady watched everything that moved. The ocular pectin in their eyes had developed. They could see the movements of an ant walking as far away as the distant river. They studied and noted and memorized. They collected visual memories that would serve them for the rest of their lives.
Drum, fascinated with his acute vision, walked to the edge of the aerie to watch young swallows in their nests in cliff holes across the river. A wind struck him from the side; he flapped his wings to keep his balance and he, too, was flying. He soared along the cliff and landed with a crash on a ledge about a hundred feet away. Elegantly he folded his wings to his body and stood tall. He watched the rainwater fall from the leaves of the forest below and a tree frog vibrate his throat with song.
Suddenly Frightful plummeted out of the sky and landed beside him. Drum called, "Pseeee," and opened his beak to be fed.
Chup, who was soaring under the purple-blue cloud bottoms, saw Frightful with the fledgling and flew down to his dead limb. He called her away from Drum. The fledgling must survive on his own. Once again Frightful's early training did not help her with peregrine protocol. She heard Chup scolding her, but remained with Drum. Companionship with Sam had colored her concept of life. Young, old, bird, boy, girl, dog—companionship was comforting.
Early the next morning she flew off to hunt with Mole. Drum awoke and stared at the valley. Crows winged past, calling out messages to family members to stick together. A leaf spiraled toward him on an updraft. He did not try to fly again. Mother would come back.
Frightful did return to Drum with a rabbit late in the morning. Drum did not eat it. He had not cast a pellet this morning. Birds of prey eat meat, bones, feathers, and fur. They absorb the nourishment and cast out the indigestible parts in a tidy pellet. They cannot eat again until the pellet is cast. Drum sat quietly, food before him, waiting for his body to go through this cycle.
Duchess and Lady saw Frightful bring food to Drum and set up such a screaming demand that Frightful picked up the rabbit and carried it above the aerie. She dropped it to them. Chup watched her.
Frightful saw the food fall onto the blazing-star leaves and seedpods, then flew to a tall hemlock at the top of the cliff. Sitting among the lacy needles, the image of the one mountain among thousands, the one tree among millions, and Sam came to mind. She scanned the horizon for her home, then forgot it. Duchess now had her attention.
The young falcon was running to the rabbit with outstretched wings. The air flowed over them and under them, and before she could stop herself, she was off the ground and in the air. She flapped and sailed out over the red maples. High above them she stalled out and fell, landing in a treetop, her wings spread across leaves and twigs. She hung there for a moment, her shiny legs dangling. One foot found a sturdy limb, and then the other. Awkwardly folding her wings to her body, Duchess stood upright on the tree limb and shook out her rumpled feathers. When she was comfortable, she looked around. Food, companions, and parents were out of reach. She must fly to survive.
Meanwhile, Lady went over to the rabbit and stuffed herself. She napped in the noontime heat, opening her beak to pant and perspire. Upon awakening she played with a feather, then a stick. Feeling restless, she stretched her wings. The air picked her up, and Lady was flying, too. She flapped to the pine tree where the blue jays had nested, landed, and lost her balance. Thrashing her wings, she righted herself on a limb. Spellbound, she began to stare at the silver river. It moved.
Out of reeds and willow trees sped a flock of red-winged blackbirds. They flew up and circled around her. Tiny, fearless birds, they screamed and dove. They skimmed by her head. They struck her with their wings. Duchess ducked and dodged and finally decided to leave. Flapping her wings uncertainly, she jumped off the limb and headed for the aerie. The blackbirds cried louder and dove at her like pellets of hail. Not far from the cliff face, Duchess lost her lift and fell down through leaves and twigs. She came to rest on a royal fern. It bent under her weight and lowered her into the fern bed. The red-winged blackbirds could not see her and flew back to the reeds along the river. Duchess sat in peace, but also in fear. How would she get airborne again, buried down in the windless and wet fern bed?
Drum, who had finally cast his pellet, eyed the rabbit in the aerie and set off to walk the short distance for a meal. He flapped his wings to help himself over a bramble bush and was flying. He hit a thermal and went up. Holding his wings firmly outstretched, he spiraled high above the cliff. The air was cold at the top of the thermal, and the warm bubble vanished. Drum fell earthward. He hit the ground, spreading his wings and tail to cushion his fall.
Drum got to his feet and ran to a bush. From the bush he flew to a cedar tree, and from the cedar tree to an oak at the edge of the cliff-top woods. He flew, hopped, climbed to its crown, and looked down on the vast valley the river had carved. He saw Frightful on her stub and let out a wild call for food.
Chup answered from above. He dove, scattered a flock of ducks, and brought one back to the aerie. He dropped it without slowing down, then flew over the cliff, over Frightful, over Drum, over the woods, and out of sight.
مشارکت کنندگان در این صفحه
تا کنون فردی در بازسازی این صفحه مشارکت نداشته است.
🖊 شما نیز می‌توانید برای مشارکت در ترجمه‌ی این صفحه یا اصلاح متن انگلیسی، به این لینک مراجعه بفرمایید.