سرفصل های مهم
شگفت انگیز و اٌکسی داستان را مدیریت می کنند
توضیح مختصر
زمان مطالعه

22 دقیقه

سطح

خیلی سخت
دانلود اپلیکیشن «زیبوک»
این فصل را می‌توانید به بهترین شکل و با امکانات عالی در اپلیکیشن «زیبوک» بخوانید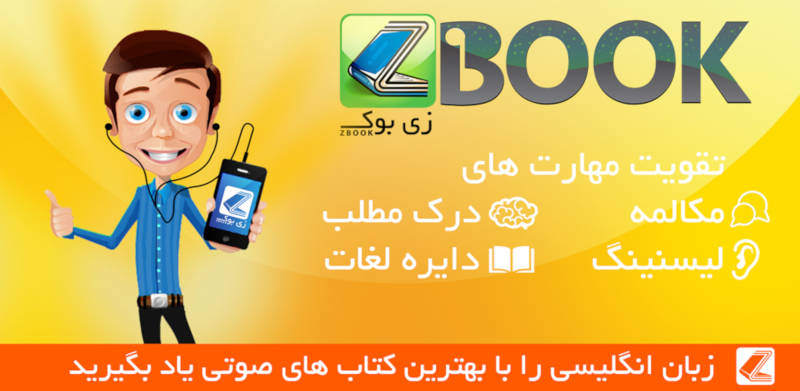 متن انگلیسی فصل
IN WHICH Frightful and Oksi Run the Show
The sun was held back by rain clouds the morning Frightful saw Sam and Mole come home from their wanderings. Sam whistled hello, but she did not reply. She was concerned with Oksi. This day had dawned cold, Chup was out hunting, and she had to brood the eyas.
Just as Sam and Mole went into the tree house, Chup came home to feed and brood Oksi, and Frightful took off. She sped with the air currents into a thermal that spiraled her high above Delhi. At the top of the warm air bubble, she peeled off and dove straight down. She landed on the cupola of the county courthouse.
Frightful drew herself up tall. The courthouse pigeon flock was winging into sight. She knew each pigeon personally. She knew the healthy and quick on wing. She knew the dumb and the clumsy. And she knew those with the highly contagious pox virus. She selected one of these and struck. The virus died with the bird, and she carried it back to Oksi.
When Frightful returned with food that day, Chup was freed from his nest brooding. Oksi was old enough to be left alone while Frightful hunted. He flew from tall tree to the tallest, spread his wings, and soared far from Frightful's Mountain. He had never been comfortable in the forest. He was a bird of the cliffs, open river valleys, and the bottoms of clouds. Spread-winged, he rode an air current to a cliff in Catskill Park, a three-minute falcon flight from Oksi. He was still concerned about her.
While Sam and Mole were away, Oksi had changed. The tips of her flight feathers had grown in, and she could stand and walk. She jumped on leaves that blew into the box and watched every bird that flew past. But the greatest change of all was that she jabbed a foot at Frightful when she came into the box with food.
Chup returned to the box one day to find no food at the aerie. He flew down to the river and brought back a duck. Alighting on the box, he was met by Oksi's two yellow feet and black talons. He left the food and took off.
As she grew and changed, the wooden box intrigued Oksi. It was far different from her first home. It did not look out on a vast landscape, but on a hemlock forest. From it she did not see ducks, but frogs and songbirds. The winds around her did not jet, but swirled and bumped. Instinctively she disliked it, but because her parents fed her here, she became accustomed to it.
Sam would sit at his table at mealtimes and watch Oksi. He knew the box in the forest was all wrong for a peregrine, and so he would wonder what would happen when it came time for her to pick her own nesting site. Would she choose a cliff, a bridge—or, he mused almost longingly, would she pick a beautiful hemlock forest like this? Was she imprinted on Frightful's Mountain?
He was watching Oksi through the binocs one evening when Jessie Coon James came up to him and begged for a handout. Sam laughed and gave her his leftover rabbit stew. Ordinarily he gave it to Mole, but Mole was chasing a fox, and that could take all night. Jessie ate voraciously, then climbed the old hemlock and draped herself over a limb. She closed her eyes.
"Are you sleeping out tonight, Jessie?" Sam asked. "That's a good idea. Think I will, too. It's a balmy night."
A breeze rocked Jessie on her willowy limb.
Sam spread his deerskin sleeping bag on the big stone table and, after completing his chores and writing in his journal, he lay down and watched the stars come out.
Sam listened to the night sounds. A screech owl awoke and called, the barred owl by the mill house hooted, and from far away, he heard the lugubrious voice of Mole reporting his progress in a game of "catch the fox," a game both animals thoroughly enjoyed. After Mole found the scent and began the chase, the fox took great pleasure in tricking him. When Mole got too close, the fox would splash into a stream and wash away his trail, or he would sit in a scented wintergreen patch and watch Mole run right past him. Sometimes he fooled Mole by running the tops of fences or turning around and going back over his own trail. Before dawn, they both understood, the game ended. The fox would slip into his den, and Mole would go home, panting happily.
This night it was Jessie Coon James who had the game plan. When Sam was asleep, she stole down the tree and circled Baron Weasel's den. Moving quietly, she swam across the millpond to the sluice and climbed up the wall. The shale bricks made perfect hand- and footholds.
She was headed for the roof but was stopped by the overhang. She backed down and tried climbing the down-mountain side of the mill house. Again she was turned back by the overhang.
While she puzzled, Oksi slept, Frightful slept, Sam slept, and Mole ran the top of an old stone fence, following the fox.
Jessie Coon James was not defeated. She walked to the up-mountain side of the mill house. She climbed again, and this time she reached the stovepipe. It was metal and slippery but was braced with steel bands. She caught a band with one front claw and was able to grab the overhang with her hind feet and, scratching hard on the shakes, pull herself up onto the roof.
Oksi awoke. It was dark. She could not see, but she could hear. Something was coming her way. She felt fear for the first time and backed into the corner of the box.
Jessie could see as well in the dark as she could in daylight. She approached the box, hooked eight front claws onto the rim board, and pulled herself in.
Oksi kakak-ed, threw up both feet, and sank her talons into the enemy. Jessie yiped a bloodcurdling scream, jumped back, fell, and slid down the roof, clutching with her claws.
Frightful awoke. Oksi was in trouble. She heard but could not see. She sat still.
Sam awoke. He heard Oksi screaming and dashed to the mill house just as Jessie came tumbling down the roof. Sam caught her before she fell.
Jessie's snarls so alarmed Frightful that, despite the darkness, she flew for the nest box. She struck the mill-house roof with a crash, spread out her wings, and lay still.
Sam saw her hit. He climbed to the roof and, taking a grip on the wooden shakes with one hand, grabbed Frightful by both feet with the other. She hung head-down quietly as Sam thrust her into the box. He climbed to the ground and waited.
With Oksi beside her, Frightful shook out her feathers and sat quietly. Oksi did not jab her.
Sam listened. No sounds of distress came from the box.
"Phew," he said, and was about to step on Jessie in the dark when she snarled.
"Jessie, what do I do now?" he asked the raccoon in exasperation. "No matter where I put Frightful and Oksi, in a tree or on a roof, you can get to them." A silent gray missile sped out of the forest.
The barred owl hit Jessie a one-footed blow on the shoulder and flew up to strike again.
Sam picked up the stunned raccoon. The owl dove at them both. Sam ducked and ran up the hill and into his tree home. He put Jessie on the floor and lit the wick in a turtle shell filled with deer fat.
Light filled the warm interior of the old tree. It shone on the clay fireplace Sam had built from riverside clay. It lit up Frightful's falcon hood on a shelf and threw light on a stack of library books. Sam was preparing to take the high-school equivalency test.
He moved the turtle-shell lamp close to Jessie.
"You've got a mean slash on your shoulder, Jess," he said, then took out his knife and began cutting away the fur from the wound.
"That was Frightful's chick you were trying to eat," he said. "You like Frightful, remember? You never once attacked her, and she never once attacked you.
"You've got to be friends again." He bandaged the wound with sphagnum moss and strips of deer hide. Jessie lay in shock.
Sam talked on, feeling totally inadequate. Telling a falcon and a raccoon to be best friends was almost impossible.
But Jessie had already gotten the peace message. Not from Sam, but from the birds of prey. They had spoken clearly. The territory around the mill house, at the risk of death, belonged to the owls at night and the falcons by day.
Sam stopped talking and picked up his bandaged friend. He carried her to Alice's tree house to recover out of sight of the birds of prey.
As soon as the sun came up, Frightful left Oksi and flew to the big hemlock. Undaunted by the night's scare, Oksi stood up and watched the awakening birds. She was absolutely intrigued by them at this time in her life and remembered every pattern of the flight of each species.
Suddenly she saw Sam's head coming over the edge of the mill-house roof. She lowered her whole body and ran at him.
"Kak, kak, kak," Oksi warned, and jabbed out a foot.
Frightful flew down from the tree and landed on the top of the box. She looked at Sam, who had reached the box.
"Terrible night, wasn't it, old girl?" he said. "Well, I'm going to fix things. I'm going to get a tall pipe and have Bando solder a metal plate to it. I'll fasten your box to the plate and erect it in the open, where a peregrine aerie ought to be.
"No raccoon can climb a steel pipe," he said, "and your eyas will be safe until she can fly."
"Kak, kak, kak, kak, kak, kak," Oksi screamed, and attacked Sam. When she thrust out her feet, he grabbed them and quickly hooded her.
"Jessie Coon James is laid up," he said to Frightful, "but not the barred owl—and he can, and will, strike by day. I'm taking your eyas to our tree until the pole's ready." Frightful called "creee" once. She did not call Sam by his falcon name.
"You are getting wilder, Frightful," he said. "The bond between us is breaking down. That's good. Good for you, sad for me."
Sam made Oksi comfortable inside the tree, then took the trail to Mrs. Strawberry's farm and her collection of pipes and lumber and wheels and scraps of metal.
On the way home he asked Bando for help, and before the sun set, they had put Oksi, unhooded, into the nest box and erected pole, box, and her in the clearing by the millpond. The box now had a porch, where Frightful could drop food without getting jabbed.
They stood back and admired their work.
"It's getting late," Sam said when the job was done. "Aren't you worried about Zella?"
"No," Bando said. "I've got a little gadget in my pocket called a cell phone. Zella will call if she feels any contractions."
"Wow," said Sam, remarking on Zella and the telephone.
Oksi walked out on the porch and kakak-ed angrily.
"Neat bird," said Bando, grinning.
"She really is," Sam said, and smiled broadly.
"She does seem a little accident-prone," Bando remarked. "It's been one crisis after another for that bird."
"Yeah," Sam mused. "Only three out of ten birds live long enough to raise their own young."
"Seems," Bando said, "she must be one of those three. She's somehow survived all the hazards of her first forty days."
Sam nodded as he gripped the pole to see if it was firmly planted.
"I'd like to see a raccoon scale that," he said.
"Looks Jessie-proof to me," said Bando.
"Do you realize this is the little eyas's fourth nest site?" Sam said. "I keep wondering what kind of nest she will choose when she grows up and looks for an aerie. She might be a Gypsy nester." "That's proper," Bando said. "After all, she is Falco peregrinus, the pilgrim falcon." They exchanged serious glances. They knew it was important to show this eyas a peregrine's world, and they weren't sure they had done that.
Oksi was oblivious to this chatter. She had her own agenda with her world, and Frightful was the first to discover it.
The very next day Frightful landed on the aerie porch. She was leaning over to pluck a pigeon when Oksi charged her, beak open, feathers raised. She hit her full force. Frightful jumped onto her wings, left the food, and flew to the top of the ancient hemlock.
She shook out her ruffled feathers. Oksi had graduated from grammar school.
From that moment on, Frightful fed her not in the box, but on the wing. She dropped food onto the hacking porch and sped away. She did not perch in the hemlock to chaperone Oksi anymore, but flew over the mountain to the cupola on the Delhi courthouse. There she kept the pigeons of Delhi from spreading disease.
One morning she recognized Leon Longbridge standing on the sidewalk. With him were two children. She kept them in the corner of her eye while she watched the pigeons.
"That is our falcon," Leon Longbridge said, focusing his binoculars on Frightful. He grinned and handed the field glasses to Molly.
"How do you know?" Molly asked.
"She has a very dark, almost black, head," he said, "and her eyes are quite large—larger than most peregrines'. When you watch birds long enough, you see their differences. She's our bird, all right." He smiled but did not tell the kids that he had seen the Delhi falcon feeding the third chick in a box on Sam Gribley's mountain.
"Hey," exclaimed Molly. "She sure is our bird. She has little heart-shaped black spots on her breast feathers. I looked at them a million times from my bedroom window." "You're a good observer," Leon said. Molly looked pleased and passed the glasses to Jose as Hughie Smith joined them on his way to his drumming lessons. Molly pointed out Frightful to him.
"Neat," he said, and looked up at the conservation officer. "Mr. Longbridge, when can we visit our chicks at Perry Knowlton's?"
"In about two weeks," Leon replied. "He doesn't want them to get comfortable with people while they're young. He's keeping them as wild as possible. He put them with a breeding pair that had only one eyas, and they've been taking care of them. They just might forget their early nurturing by people and become wild." "I hope so," said Molly.
Leon went on, "Perry said I could bring you all over when he hacks the birds. They'll fly if they are afraid of you—and that's what we want them to do." Frightful, who was tipping her head now and then to focus on Leon Longbridge and the kids, also had an eye on the courthouse pigeons. When they fanned out and came back together in a silvery knot, she dropped from the cupola, scattered them, and, reaching down with one golden foot, picked up the dumb bird who was flying the wrong way.
Frightful carried the food up over the West Branch of the Delaware.
"Where's she going?" Hughie asked.
"Let's find out," Jose piped. "Can we follow her, Mr. Longbridge? You're real good at that."
"I don't think we should," Leon answered. "We've given her enough trouble. Don't you think she needs some privacy?"
"Yes," said Molly emphatically, "or she won't come back next year. Peregrine falcons like privacy."
So they stood on the street and watched Frightful until she was too far away to see, which was in mere seconds.
Suddenly Leon Longbridge put his glasses to his eyes and focused them overhead.
"Look! There's her mate," he exclaimed excitedly.
"Cool," said Hughie. "Maybe they'll nest again. It's not too late, is it?"
"I'm afraid it is," Leon Longbridge said. "The tiercel is roaming away from the aerie. That means he's done nest-mg."
"What do we do now?" complained Jose. "We can't see the chicks, we can't follow the falcon—"
"There are some transformers up the valley, where our falcon went," said Molly.
"Oh," said Hughie. "Back to letter writing. Okay, I'm getting good at that."
Frightful flew high over one of the transformers Molly was speaking of. She found an updraft on the side of her mountain and rode it without beating a wing. She tipped and sideslipped around the big tree and dropped the pigeon. The bird hit the porch, bounced, and went over the edge. Oksi jumped for it, spread her wings, and was flying. She flapped, shot ahead, and crashed into the ancient hemlock. Grabbing at limbs with her feet, she fell several yards before she got a good grip and flapped herself upright.
Oksi saw the bird. It lay on the ground by Baron Weasel's door. She was very hungry. She dropped down on it, clutched it, then flapped her wings to get airborne. Beating them hard, she skimmed forward but could not get off the ground. At the edge of the millpond she stopped and looked behind her. She had lost the bird.
A bullfrog moved; she thrust out a foot and snagged it. This was not her kind of food, and she let it go. She realized she was on the ground and became nervous. She opened her wings. There was no breeze to give her lift. Frightful's Mountain was a poor place to get airborne. She ran—wings open, pantaloons fluttering—and jumped up onto the stone table.
She sensed a silence around her. Mole was asleep on Sam's bed in the tree. Jessie was down at Peaks Brook. Baron Weasel was in his burrow. The barred owl was perched on a limb halfway down Frightful's Mountain. Only Sam was watching, and he was inside the mill house.
"Accident-prone Oksi," he said to himself. "She's going to get killed if she stays out in the open like that.
"I should grab her feet and toss her onto a wind. No, that's not right. She's going to have to find out for herself." He put his elbows on the windowsill. "It's sure terrible," he mused, "to be a parent knowing that there are eagles and goshawks lurking everywhere in these mountains." Sam stood still and watched. Oksi remained on the table. She was uncomfortable there. Once more she spread her wings and once more she got no lift. There was no wind to help her fly.
Mole woke up, smelled Oksi, and pushed open the deerskin door. His nose directed his eyes, and he ran at her as he ran at pheasants to flush them up.
He never reached her. Frightful dropped from the sky and hit Mole with the force of a jackhammer. He yiped and rolled into the millpond, stunned. His head went under, and he gulped water.
Terrified, Oksi beat her wings with all her strength and flew. She flew above Sam, who had waded into the millpond to save Mole. She came to rest on the mill-house roof.
Sam pulled the drowning dog to shore.
"Your mouth's too big for mouth-to-mouth resuscitation," he said. "I'll try the Heimlich maneuver." He pressed down on Mole's chest, then let go. Mole spluttered and breathed.
He rolled his eyes at Sam.
"Frightful got you," he said. "You can't mess with her eyas. She's a winged lioness." He helped Mole to his feet. "You and I had just better stay in the hemlock tree until Frightful gets this kid on wing and out of here, or someone is going to get killed." He helped Mole, who was dripping and coughing, up the slope and into the hemlock. Mole lay down on the floor. After a short while, he breathed normally and thumped his tail.
The talon cut on his head was bleeding profusely. Sam washed it with cold water, saw it was not severe, and patched it with jewelweed leaves to stop the flow of blood. Then he gave Mole a deer bone for consolation and went to his desk. He opened a book.
"As long as we're stuck here," he said, "you might as well learn something. I'll read to you." He began:
" 'With his first trip to France in 1781, a five-year period began in which Thomas Paine used his skills to work more openly on behalf of the United States to insure that his liberal-republican ideals were implemented.' " He glanced at Mole. The dog's eyes were closed. "We're on page one hundred thirty-one in Jack Fruchtman Jr.'s book called Thomas Paine," he said.
Mole opened his eyes and thumped his tail. Sam went on reading.
مشارکت کنندگان در این صفحه
تا کنون فردی در بازسازی این صفحه مشارکت نداشته است.
🖊 شما نیز می‌توانید برای مشارکت در ترجمه‌ی این صفحه یا اصلاح متن انگلیسی، به این لینک مراجعه بفرمایید.