سرفصل های مهم
شگفت انگیز دشمن را پیدا می کند
توضیح مختصر
زمان مطالعه

9 دقیقه

سطح

خیلی سخت
دانلود اپلیکیشن «زیبوک»
این فصل را می‌توانید به بهترین شکل و با امکانات عالی در اپلیکیشن «زیبوک» بخوانید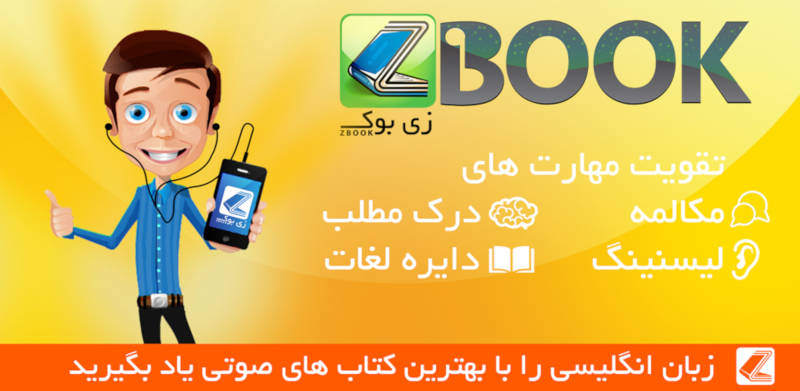 متن انگلیسی فصل
IN WHICH Frightful finds the Enemy
The next day was cold. Sleet and rain fell on the Catskill Mountains. The air currents dropped steeply earthward, making it difficult for Frightful to fly. She flew above the trees but could not get high enough to see her mountain again.
Chilled and tired, she came back down to the spruce tree near the lodge to wait for the ice storm to pass.
Mole holed up under the house. The sleet had driven the game birds and animals into retirement, and he knew it;was useless to hunt. However, unlike Frightful, Mole had another option. Around noon he trotted off to the town dump. At dusk he returned refreshed.
For the next few mornings Frightful watched Mole leave the lodge and return in the evening. His tracks were soon covered by snow and icy rain, erasing all signs of the is hound's travels.
One evening Mole did not return from the dump. Frightful spent several days hunting without him. She caught a mouse running over the snow and a squirrel that had ventured from its leaf nest.
When Mole finally came back, he was limping. His left ear was torn and bleeding. He had lost a fight for a female Labrador on a farm down the mountain. He squeezed under the porch and did not make an appearance for several more days. When he did emerge, he eagerly hunted the Burroughs fields, and Frightful joined him.
The sleet, snow, and cold kept Frightful confined to the mountaintop at Woodchuck Lodge. Finally the air currents stopped dragging her down, and she flew high .enough to locate her mountain, but the entire western horizon was swathed in clouds. She went back to the spruce tree.
At last a high-pressure bubble brought sunshine to the icy Catskills.
Frightful shook out her feathers and preened and oiled them. She lifted her head. Her large, round eyes searched for the indicators that would guide her on her way. She found none. The window of migration had closed for Frightful. She was a winter bird, one who cannot go south. Like all winter birds, Frightful's life was threatened. But the day was clear. The sun sparkled on the ice and snow, and the wind blew the last clouds away. Frightful left the spruce tree and climbed up and up. When she reached two thousand feet high, she saw at last the one mountain in thousands. She flew straight for it.
Gliding over densely wooded White Man Mountain, her eyes pinned on Sam's mountain, her position fixed, she heard a familiar cry. "Cree, creeee, creee." She dove down and skimmed the tops of the trees. Duchess was somewhere below.
"Cree, creeee, creee." The call directed Frightful's eyes to a perch on the ground. On it sat Duchess.
"Cree, cree, cree," Frightful answered from a leafless maple.
Duchess wore a falconer's hood. She was jessed and leashed. Her juvenile feathers were rich brown in color. She was fat. Duchess was living well.
"Kak, kak, kak." Two goshawks sat on perches not far from Duchess. Beyond the birds was a small hunting cabin set back in a grove of young hemlocks. Near it stood a pigeon cote and a duck house.
The cabin door opened and a man stepped out.
"I thought I heard a wild peregrine," he said, lifting his binoculars. He wore camouflage pants and a sheepskin vest filled with pockets. Around his neck hung a falconer's whistle. Frightful knew the man. One eye was brown and the other eye was blue. He had a condor face. This was the man who had taken her from her perch beside Sam's hemlock tree. This was Bate.
"Spud," he called. "Come here." The door opened, and Spud came out. He was portly and wore a dirty ski jacket.
"What's up, Bate?" he asked.
"We just got real lucky," said Bate. "There sits twenty-five thousand dollars." He pointed to Frightful. "Twenty-five and twenty-five makes fifty thousand. Let's get her." "Come on, Bate," Spud said. "We ain't got time. Skri's waiting for us. Let's sell these birds before the bird cop finds us and we go back to jail." "Leon Longbridge is never gonna find us here," said Bate.
"Could," said Spud, peering around. "I saw that falcon guy from Roxbury driving along the lumber road down below." "Who's he?"
"The guy who came to the sheriff's office and took the prairie falcon and the sharp-shinned to the falconer in New Paltz. He was lookin' hard up-mountain." "That don't mean nothin'," said Bate. "You can't see this place when you're ten feet from it."
"Well, let's get out of here anyway. He knows we were in jail for selling falcons and hawks to wealthy Saudi Arabian falconers. That's a federal offense. Remember?" "They let us off light."
"Yeah," said Spud, running a thick hand through thinning hair, "but a second offense is federal prison, and that's a long stay. Let's go." "We can catch this bird in minutes," Bate said. "Her crop is empty. She's hungry. Probably lost on migration.
"Twenty-five thousand is a lot of dough." He focused his binoculars on Frightful again.
"Go get the mist net," he said. "I'll get a duck for our pretty duck hawk. That'll get her in the net in two seconds." Spud hesitated.
"Get goin' if you want to get out of here so bad," Bate said.
Spud hurried into the cabin for the net. Bate walked quietly to the duck house.
"Creee, creee, creee," Frightful called again. This time Duchess recognized her voice. She turned her hooded head almost upside down, then sideways as she listened.
"Pseee, pseee," Duchess answered in baby talk. "Pseee, Pseee," she repeated. Frightful sat quietly. What little instinct she once had had for feeding the young was entirely gone. The nesting season was over. But the baby call brought a feeling of comfort to Frightful. She was a winter bird and a lonely one. She listened quietly.
Bate and Spud, moving like midnight bats, left the cabin and darted through the trees.
Frightful watched them. She closed her wings to her body and pulled her tail feathers together one upon the other. She did not fly.
"Pseee, pseee." Duchess again called the hungry nestling cry, reminding Frightful that she herself was very, very hungry.
She looked for movement. Her eyes went to the men. They were the only action. She watched them stretch a long mist net between trees. It rippled, then went taut and almost disappeared from sight.
Bate took out a duck from his vest pocket and, holding her in his arm, stroked her breast until she was hypnotized and calm. Then he tethered the Muscovy on the other side of the net from Frightful.
"All set," he whispered to Spud. "Follow me." He led him in a wide arc away from Frightful and back to the cabin.
"She's still there," Spud said as he opened the door. "I'll stoke up the woodstove while we wait. It's chilly." "Don't bother," said Bate. "As soon as the Muscovy flaps, that falcon will dive and hit the net."
"I hope so. I don't like this."
The Muscovy came out of her trance and shook. Frightful saw her. She tensed to dive.
Bate watched through his binoculars.
"There she goes! We got her," he said.
"Not yet," said Spud. "Let her get real tangled in the net. We've waited this long; a few more minutes won't matter." Frightful straightened up. Ducks were not prey. She was still Sam's falcon. Waterfowl did not interest her.
"Cree, creeee, cree," Duchess cried. The Muscovy heard the falcon cry and flapped in terror.
Calmly turning her back, Frightful took a bearing on the sun's position and beat her strong wings. She flew straight for the one mountain among thousands, the one tree among millions, and Sam.
مشارکت کنندگان در این صفحه
تا کنون فردی در بازسازی این صفحه مشارکت نداشته است.
🖊 شما نیز می‌توانید برای مشارکت در ترجمه‌ی این صفحه یا اصلاح متن انگلیسی، به این لینک مراجعه بفرمایید.