سرفصل های مهم
فاجعه به بقا تبدیل می شود
توضیح مختصر
زمان مطالعه

19 دقیقه

سطح

خیلی سخت
دانلود اپلیکیشن «زیبوک»
این فصل را می‌توانید به بهترین شکل و با امکانات عالی در اپلیکیشن «زیبوک» بخوانید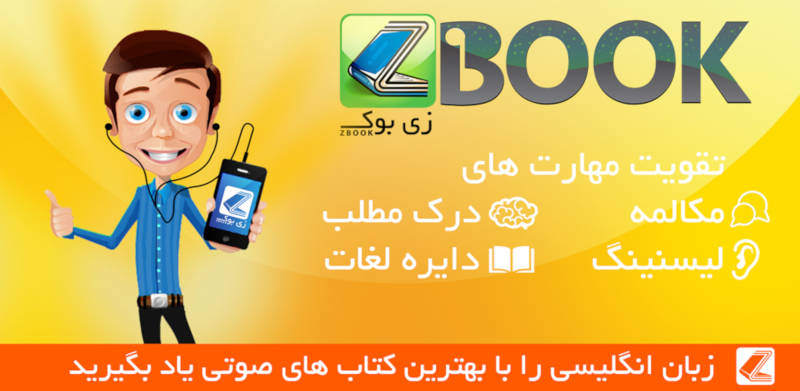 متن انگلیسی فصل
IN WHICH Disaster Leads to Survival
The wind carried Frightful speeding down the side of White Man Mountain. As she came over a logging road, a man walked out of the leafless November woods. He was dressed in a tan jacket and pants and strode with a gait as free as Sam's.
"Creee, creee, creee, car-reet." Frightful called Sam's name.
With a swift wing beat she alighted above a transformer on an electric utility pole. The man was not Sam. She lifted her wings to fly.
A wind gust knocked her off balance. She tipped, spread her flight feathers like fingers, and braced herself against two wires. Sparks sizzled and burst upward. A powerful electric current shot through Frightful. Her feathers burned. She could not move. The electricity held her prisoner.
She passed out.
Jon Wood saw Frightful get zapped. He grabbed a fallen branch, climbed a boulder under the utility pole, and tried to knock her off the wires. He brushed her, but could not dislodge her. Taking the long branch in both hands, he swept it back and forth. Frightful's left wing was pushed from the wire. The circuit was broken. She fell to the ground.
Jon Wood picked her up and folded her wings to her body. He looked at her burned flight feathers. He saw her cloudy eyes.
"A fabulous and rare peregrine," he mumbled, "and she's dead." He stroked her still-warm breast.
"Another utility-pole disaster," he said to himself. Then went on, "I get so angry about this. It doesn't have to happen." Smoothing Frightful's seared feathers, he opened a large pocket in his jacket and placed her in it. He would report her death to the U.S. Fish and Wildlife Service in Albany. They kept records of the endangered peregrine falcons. The birds, once down to zero in the East, were gradually making a comeback, thanks largely to a falconer, Heinz Meng. He had bred the first peregrines in captivity and, using an ancient technique called hacking, had been able to free them to the wild. Other falconers learned from him, and the peregrine began to recover.
Jon thought of Heinz as he stood on the mountain road.
First it was DDT and other pesticides that killed the great peregrines, he mused. Now it's death on utility poles.
His warm brown eyes narrowed.
"This does it!" he said to himself. "All the utility companies have to do is lower one wire so the birds can't touch those two parallel hot lines and complete a circuit. One little adjustment—that's all—and thousands of these great birds would live." He opened his pocket and peered down at Frightful, thinking, I've written the utility-company manager so many times, my fingers hurt. Today I'm calling the company president.
He strode on down the mountain to the road where he had left his car. Saddened and angry, he drove home, parked near his barn, and walked to a large bird mews.
"Hello, Sammy," he said to a magnificent bald eagle. Sammy was recovering from an accident with an automobile.
"Kak, kak, ka, kleeeek," the bird replied. Jon smiled and looked from the handsome eagle to his own home. He was proud of it. As a young man he had built it himself on acres of field and forest deep in the Catskill Mountains. The house was dug into the hillside to conserve heat. It was shingled with handmade shakes. Jon had trained a falcon to hunt with him. He had planted his own vegetables. When his land was flourishing, he went back home and married a young woman named Susan. He took her to his mountain with some apprehension. "Do you like it?" he had asked. "I want to live here all my life," she answered.
As Jon worked the land and flew his falcon, he saw how important the raptors were to the environment. Some kept the excess birds under control; some kept the rabbits from destroying his garden; others cleaned up the rats, mice, and voles. He studied and became a master falconer with a license from the U.S. Fish and Wildlife Service. He taught his raptors to fly free and come back to the lure, and the next thing he knew, he and Susan were visiting schools with their birds to tell the children of the importance of the birds of prey.
Jon Wood paused before opening the door to his house. He looked out over the silent white mountains and braced himself to tell Susan the bad news.
"Susan," he said as he walked into the kitchen, where she was feeding an owl. "Another zapped peregrine." He reached into his pocket. "Hey!" Frightful was moving. Astonished, he lifted her up and rested her on the palm of his hand. She looked at him out of bright eyes. Jon grinned in disbelief.
| | |
| --- | --- |
| "Susan," he said. "She's not dead. I can't believe it. She | was zapped, burned, fried on a utility pole." |
"Oh, Jon," said Susan, coming closer. "She looks awful. We should take her to the vet."
"Let's wait," he said. "She looks amazingly perky. We'll jess her and I'll check her out."
Susan opened a cabinet and took out a pair of leather straps. They were jesses. Falconers for three millennia in e Asia and Europe had put the exact same kind of straps on the legs of their falcons, hawks, and eagles. The jesses were held in the fingers or clipped to a leash to keep the birds from departing.
Jon stroked Frightful's wings and breast, then held her feet in his hand and her body along his forearm. Taking first one leg between his fingers, then the other, he gave her jesses, then pulled on a falconer's glove. Gripping the jesses, he flipped her upright on his hand.
For a moment Frightful looked around. Finally she roused, shook her feathers, and sat quietly. She was in a house. Gone were the mountains, the woods, and the Schoharie Valley. Unperturbed, she then stared at Jon Wood. He smiled and lifted her close to his face.
"How do you feel?" he asked by making soft peregrine calls.
"Creee," Frightful said, expressing her comfort.
"A peregrine," Jon said to Susan. "A fierce and noble falcon right out of the wilds of White Man Mountain, and look at her—sweet as a baby." "She didn't even bate," said Susan. "I've never seen a wild bird that didn't try to fly, get stopped by the jesses, and hang upside down. She flipped up on your glove like a trained bird." Jon twisted his fist to examine Frightful's breast, then her back and wings. He touched her seared feathers and feet.
"She looks okay," he said, smiling. "I can't believe it. No flesh burns, no broken bones from her fall—nothing. A few blackened feathers. She should be fried black." Susan moved toward Frightful with the gentleness of a mother bird.
"Hello, lovely lady," she said. "I'm so glad you're all right."
Frightful sensed in Susan the same love that emanated from Sam, Alice, and this man who held her. She roused to express her contentment, then shook. Several burned feather tips fell to the floor. She observed her surroundings. A prairie falcon called softly from another room. A snowy owl clapped his beak and hissed. She saw rooms, tables, stoves, and daylight coming through windows. This was not Sam's hemlock-tree home, but it did not frighten her either. Jon brushed away a loose feather from her head and put his hand on her breast. Her felt her crop, the upper portion of the gullet where the food first lodges after swallowing. It was empty.
"You're awful thin," he said. "It's late for you to be up north here."
Susan stroked the quiet bird.
"What are you going to do with her?" she asked.
"We'll fatten her up and let her go."
"But not until spring."
"Not until spring," he assured her. "She wouldn't make it." He held Frightful close to his face and chirped at her.
"What are we going to do with her tomorrow?" he asked. "We'll be gone for five days. We have appointments to show our birds at seven elementary schools." "Maybe Anthony would drive down from Altamont and feed her," Jon suggested. "You know he's an apprentice falconer."
"I have a better idea," Susan said. "We'll take her with us. We'll show the kids what utility poles do to birds."
"Yes," Jon agreed wholeheartedly. "They should see her."
Susan looked in Frightful's dark eyes. Frightful looked into Susan's eyes and on beyond.
"You're mysterious," she whispered. "The migration is over, and yet you're here. You're a wild bird, and yet you're tame. Where did you come from? What do you know?" Susan tilted her head to delve the mystery, could not, and turned back to the job of packing canvas carriers with food, hoods, and jesses for the eagle, hawks, owls, and falcons.
"By the way, Jon," Susan said, checking the list one last time, "what were you doing up on White Man Mountain in the first place?" "Oh, my gosh, I nearly forgot." He dashed to the phone and dialed the number of the conservation officer for the Roxbury area.
"Hello, Peter. This is Jon Wood. Yesterday I saw smoke rising about where Jebb Harper's hunting cabin is. He hasn't used it since he got rheumatism, and he never lends it out. I went up to check it today." "Trouble?"
"Yes," he answered. "I didn't go too close because I heard a peregrine falcon call near the ground—then men talking. I was unarmed." "Hmm, what do you think?" Peter Westerly asked. "Well," Jon answered, "that man Bate and his friend are out of jail, you know. Last spring they were selling falcons to an Arabian agent, and I haven't heard yet that they've reformed." "True," Peter Westerly said. "I'd better get Leon Long-bridge from the Delhi area and go up there. He's been worried about those two ever since he learned that the Arabian agent, Skri, was back in the area. Sounds like they're up to it again. You heard a peregrine falcon, huh?" "And a goshawk."
"Oh, boy. Here we go."
Jon hung up and told Susan that the falcon poachers were at work again.
"Are you going to help catch them?" Susan asked.
"I wish I could," he answered. "But we have a long day tomorrow and all the rest of the week. Leon and Peter are the ones to do the job anyway." When Frightful had eaten until her crop was round and full, Jon showed her a perch. She jumped to it, shook her feathers, and settled down. Jon scratched his head.
"She sure is cooperative," he said.
Frightful sensed she was among people who shared Sam's spirit. She turned her head and tucked her beak behind her shoulder.
On her way up the stairs to bed, Susan stopped and contemplated Frightful.
"You know, Jon," she said, "I have the funniest feeling that our guest is a trained falcon."
"I've been thinking that, too," he said. "She's so relaxed. But where did she come from? I'm the only falconer who can have a peregrine in this part of the state." "What about Roger Hartzbeen?"
"He's still an apprentice falconer," Jon said. "He won't be able to have one for five years."
"Maybe she got away from someone in Canada," Susan offered.
"But she's not name-tagged. Falconers tag their birds in case they get lost and someone finds them."
"She's a very beautiful bird," said Susan, admiring her dark head and large eyes. She came back down the steps and leaned over Frightful.
"I wish you could talk," she said. "I think you have a destiny to fulfill.
"That's it," she said softly. "I believe I've just spoken your name. You are Destiny."
The next day Jon Wood carried Frightful to a large mews on the hilltop and unsnapped her leash, holding onto her jesses. He opened the door.
"Stay here for a little while," he said. "When we all come back from our school trip, this will be your home. It's big enough for you to get some exercise and catch your own food." He turned his fist until Frightful faced him.
"When the birds return in spring, and food is plentiful, I'll let you go. You can fly home." He peered into the calm eyes. "Wherever that is." Jon talked to Frightful just as he talked to all his birds of prey. They felt his affection for them in his voice and responded to it with lifted feathers and soft sounds. As Frightful listened, Sam came to mind. She called, "Creee." Jon held her against a padded board that stretched from one side of the mews to the other. She jumped up onto it and looked about. Three sides of the big mews were wooden. A high ledgelike shelf was built into one corner. It somewhat resembled a peregrine's favorite nesting site—a cliff. Frightful did not fly to it. She stayed on the board.
A ceiling protected the mews from rain and snow, but more importantly from the wild hawks and owls for whom anything that moves is fair game.
Sunlight streamed through steel chicken wire on the fourth side. Frightful did not try to fly through it. Jon observed that.
"Susan's right," he said to Frightful. "You have done all this before. Every other new bird I put in here flies into the wire before it learns it's not free." Frightful shook her feathers, stretched one wing, and glanced out at the mountains. She was facing home and Sam. She pointed her beak in his direction.
Jon went from one mews to another, hooding each occupant and carrying it to his tour van. He picked up a big, fluffy snowy owl and put his nose into the sweet, dense feathers on his head.
"You're going to have fun, Mr. Freeze," he said. "Kids will hug you to death. And that's what you like best of all." Presently Susan arrived.
"Hello, Destiny," she said, and added, "Creee, creee, creee."
Frightful heard her own language, lifted the feathers on her head, and drew herself up tall. Susan smiled, stepped into the mews, and took Frightful on her gloved hand. She carried her to the rear of the van and put her in a carrying case. Frightful did not resist.
"Destiny," she said. "You didn't even struggle. You are a wonder." Carefully she latched the holding case, then peeked in at her.
"You are going to change many lives. That's your destiny."
Taking off her falconer's glove, she picked up Mr. Freeze and climbed into the front passenger seat. Mr. Freeze, who had been hatched in an incubator and had never known any mother other than Susan, cuddled in her lap.
The van, with its beautiful cargo, drove off.
At the bottom of the hill, Jon stopped. A state highway maintenance truck was parked across from his drive. Two men were unloading equipment on the side of the road.
Jon stuck his head out the window. "What's up?"
"Bridge repair," shouted a wiry man in an orange helmet. He crossed the road to the van.
"Bridge repair?" Jon asked. "There are no bridges around here."
"Yeah, there's a little one back toward Roxbury. You probably never noticed it. It's just a flat span over a seepage area.
"The potholes need more repairs than that thing does," Jon said.
"Yeah, but we've got orders to repair every bridge in the state, big and little. Governor's decree. No exceptions. New policy since those people died when the hundred-year flood collapsed the Schoharie Bridge. Big political issue— safety." "When do you start?"
"In a few days," he said. "After that we go on to Mar-garetville, and then the iron bridge at Delhi. That'll be the first week in May." "What's the matter with the Delhi Bridge? It's practically new."
"One of the pilings is crumbling from water erosion. But really it's the same thing—governor's decree."
"Well, I guess it's a good idea," said Jon. "But this equipment is an eyesore. I hope you finish in a hurry." The man shrugged and crossed the road to help his fellow workers.
Susan looked at Jon's scowling face.
"It is a good idea, Jon," she said. "The Schoharie Bridge was falling apart for years and years, and no one did anything about it until it killed five people." "I know. I just hate to have to look at all that industrial equipment at the end of my beautiful road. This is my Eden."
"Creee, creeee, creee."
Jon thrust his head out of the window and looked up.
"Another peregrine falcon!" he said. "What's going on?"
"Creeee." Frightful answered Duchess from inside her box.
مشارکت کنندگان در این صفحه
تا کنون فردی در بازسازی این صفحه مشارکت نداشته است.
🖊 شما نیز می‌توانید برای مشارکت در ترجمه‌ی این صفحه یا اصلاح متن انگلیسی، به این لینک مراجعه بفرمایید.