سرفصل های مهم
سم بازی را بدست می گیرد
توضیح مختصر
زمان مطالعه

12 دقیقه

سطح

خیلی سخت
دانلود اپلیکیشن «زیبوک»
این فصل را می‌توانید به بهترین شکل و با امکانات عالی در اپلیکیشن «زیبوک» بخوانید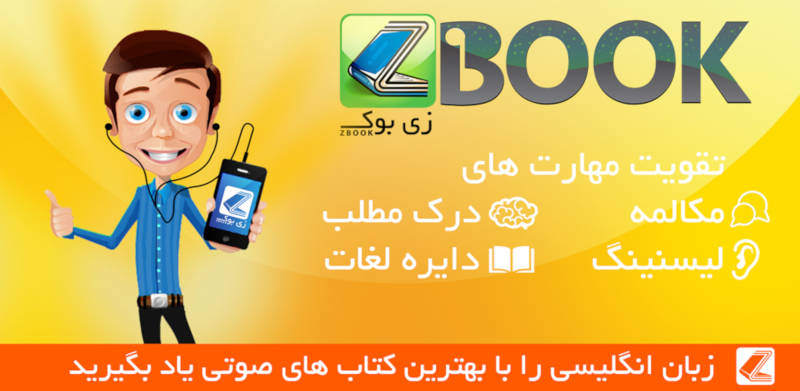 متن انگلیسی فصل
IN WHICH Sam Takes Charge
Sam was at his lean-to, his elbows propped on his knees, his binocs pinned on the green pickup. He had watched the two U.S. Fish and Wildlife Service men rescue the peregrine eyases of the Delhi Bridge. He was grateful to them. The bridge painting was becoming intolerable.
Sam studied them closely. The dark-haired man seemed familiar, but he didn't know any Fish and Wildlife Service people. He turned his glasses on Frightful. She zoomed out of nowhere and landed on the scrape.
Why wasn't she following the Feds and her eyases? She was not even looking in their direction. And then he saw why. An eyas appeared and nestled into her warm breast feathers.
"What the heck!" Sam said aloud. "She's feeding!"
He put down his glasses and whistled his "come here" notes to Frightful.
Frightful turned her head but did not answer. She was mothering Oksi and calling a worried "kak, kak" to 426. He came down from a height where no human eye could see him, landed on the girder, and took off again. The man in the cherry picker had so terrified him, he could not force himself to sit on the bridge. He caught a wind and was sped up the mountain. He came to rest on a large maple near Sam's lean-to and flattened his feathers to his body. His eye pupils were pinpoints of fear.
"Kak, kak, kak." 426 yelled the distress cry over and over.
Sam lowered his glasses to the bridge span. The men on the paint crew were swinging the work platforms under the fifth web, getting ready to paint the seemingly empty aerie. Down on Elm Street, Molly, Jose, and Leon Longbridge came on the run.
They joined Joe Cassini and Dan Martin at the cherry picker.
"Good news," Joe said. "The Feds moved the little birds."
"No, they didn't," Leon said. "They stole them. Those men were not from the U.S. Fish and Wildlife Service. I checked on them when Hughie called me. And they weren't from the state, either." "Who were they, then?"
"Poachers—a special kind of poacher," said Leon. "They'll raise the eyases and sell them for tens of thousands of dollars." "Did you get their license plate number?" Molly asked Joe hopefully.
"No," he answered. "Never occurred to me they weren't legit. But they should be easy to find. They were in an old green Chevy pickup with an official insignia on the door." "What'll we do?" Jose asked, tugging Leon Long-bridge's sleeve.
"I've already called the police," he said. "Also Jon Wood. He suspects some poachers are hiding out in a cabin on White Man Mountain. Maybe we should begin there." "Can we come?" Molly asked, clapping her hands.
"No," Leon said forcefully. "Those guys are dangerous. Now, run along to school. You're late."
When Leon went back to his office, Joe Cassini and Dan Martin looked up at the intricately webbed bridge that had been a home for the peregrines. Its crisscrossed grid was a huge silver tapestry in the gray spring light.
"Well, Dan," Joe said, "the falcons are gone. We'll sandblast the aerie. Nothing to stop us from painting now."
"Except that thunderstorm hanging over the mountain," Dan Martin answered. "I'm going to sit this one out. I don't want to be caught in a thunderstorm on an iron bridge." He closed his paint bucket and returned it to the supply truck.
Joe Cassini was checking the sanding job on the bridge railing when the first peal of thunder rumbled. He called the men down from the work platforms and sent them to the safety of their cars. In his own car he took out a thermos of coffee, drank several gulps, then leaned back and closed his eyes.
"How was I to know wildlife officials from poachers?" he asked himself. "Well, I hope they get caught. I got real fond of those birds." Lightning flashed like fireworks.
Oksi pressed up against Frightful and crawled deeper into her feathers. Both sat still and waited. The falling air pressure foretold a severe storm.
Sam felt the warning, too, but he planned to take advantage of it. He walked down the mountainside to the road and sat under a large rhododendron bush. The clouds rolled over Delhi in blue-black boils, their bottoms illuminated by white flashes. A few large raindrops splattered down onto the rhododendron leaves, then many. A fork of lightning opened a cloud. It closed with a thunderous boom. Water spilled down in sheets.
When he could no longer see Joe Cassini's car for the rain, Sam crawled out from under the bush and ran to the bowed arch. Barefoot, using his hands and feet, he went up it. The rain poured off his hair and down his face. Lightning danced over the bridge and town. The thunder became a continuous boom. When he got to where the bow met the fifth vertical web, Sam whistled three notes.
There was no response.
Dropping to the horizontal girder, he flattened out on his belly.
"Frightful?" he whispered. "Are you there?" The rain deluged, flooding the girder and running into the aerie.
"Creee, creee, creee, car-reet."
"Hey, Frightful," he said. "I'm going to take the little falcon to our home. Follow me." He slipped his hand under her. She did not move.
"Lift up. Pssst, psst. I love you. It's all right."
Sam wormed forward until his hand closed over a small, warm body. Frightful kak.ak.-ed and flew into the rain.
He put Oksi inside his shirt against his chest, then tied a leather thong around his waist so that she wouldn't fall out. He backed down the bow.
A jagged white lightning bolt hit the steeple of the church near the courthouse. A boom of thunder as loud as a cannonade shook the bridge.
"Too close," said Sam. "Let's get off this thing."
He jumped to the ground, glancing back to see if anyone had noticed him. Not much chance. The rain was falling so hard that he could barely see the cherry picker in the middle of the span. Picking up his moccasins, he crossed the road and went up the mountain.
He did not stop at his bivouac. Moving quickly, he took a deer trail to the long path that led up the one mountain to the one tree. He hurried. Little falcons needed constant food.
From time to time he glanced up through the rain, hoping to see Frightful above them. The deluge was too heavy to see anything beyond gray streaks of water.
"She'll know where I'm going," he said, and ran on up the trail.
When he stepped into the ancient hemlock, Oksi was still warm and dry inside his shirt. He put her on the floor. Oksi sat back on her heels and screamed without letup while he changed into the new suit he had made from the hide of a road-killed deer. He lit a fire and sat on his bed. The eyas screamed on.
"Your mom," he said softly, "will find you as soon as the storm stops. This is her first home."
Oksi cried louder, opening her beak to be fed.
Outside, the rain kept falling.
"Kak, kak, kak"—the peregrine worry call.
Sam grinned and poked his head out the deerskin door, expecting to see Frightful. He saw only rain bending the branches of the hemlocks and running in rivulets down their trunks.
"Where are you, Frightful?" he called. "Your eyas is very hungry. I don't want to feed her. She will imprint on me and think she's a person. Then she will never mate with her kind." "Kak, kak, kak."
The frightened peregrine falcon called again. "Let it be Frightful," Sam said, squinting up through the big hemlock limbs at an erect, broad-shouldered bird near the top.
He whistled. The bird shook off the rain.
"Too small to be Frightful," Sam mused. "It's her mate. But he's not much use. He won't feed the eyas at this stage of the game. She's too old. We've got to find Frightful." The eyas screamed so hard that Sam's ears rang. He found Frightful's old hood and deftly put it over Oksi's head. She immediately stopped screaming.
Dashing out through the rain, Sam entered the mill house and picked up a box he had made with boards Bando had cut for his furniture and discarded. The box had five sides. If the box that Leon Longbridge had used was a model, Sam's needed one more thing. He picked up a slat of wood about three inches wide and bored holes in it. Next he bored holes at the edge of the box opening. With his penknife he whittled sticks to make pegs and fastened the board to the box with them. The board was just high enough to prevent the eyas from falling out. He had a home for Frightful and her baby.
When he was done, the rain had stopped, and the thunder rumbled down the valley. Sam returned to the little falcon and took off her hood. She screamed for food. Hoping she was hungry enough to eat on her own, Sam took a deer mouse out of the pocket of the rain-drenched suit.
"I trapped this at the lean-to," he said to Oksi. "A guy never knows when he'll need a mouse in this life." Oksi fluttered her fuzzy white wings and screamed louder. She was frantic and close to the first stage of starvation.
"You've got to eat this by yourself," Sam said, and threw the mouse on the ground. She did not even look at it, just up at him, and screamed continually.
Sam put the hood back on her head and went outside. He strapped the nest box to his back and, gripping the lowest limb of the hemlock, swung hand over hand to the tree trunk.
"Kak, kak, kak."
Sam looked up. 426 flew out of the hemlock, circled, and disappeared.
"That is Frightful's mate," he said. "I recognize the broad band on the tip of his tail."
He whistled for Frightful, but she did not appear, and he climbed on up, limb by limb.
"Where is she?" he asked himself. "She should have been right above me—even in the rain. Did I put too much faith in our friendship? I thought she knew I was taking her eyas to our tree. I was so sure she would follow me.
"I was wrong."
Sam stopped where two limbs made a secure brace for the box and tied it to the trunk and both limbs. He tested it several times for stability, then climbed down.
"If this doesn't work," he said aloud, "I'll have to feed the little eyas. That will change her whole life.
"I also might be jailed for harboring an endangered species."
مشارکت کنندگان در این صفحه
تا کنون فردی در بازسازی این صفحه مشارکت نداشته است.
🖊 شما نیز می‌توانید برای مشارکت در ترجمه‌ی این صفحه یا اصلاح متن انگلیسی، به این لینک مراجعه بفرمایید.