سرفصل های مهم
سم غریزه پرنده را به چالش می کشد
توضیح مختصر
زمان مطالعه

17 دقیقه

سطح

خیلی سخت
دانلود اپلیکیشن «زیبوک»
این فصل را می‌توانید به بهترین شکل و با امکانات عالی در اپلیکیشن «زیبوک» بخوانید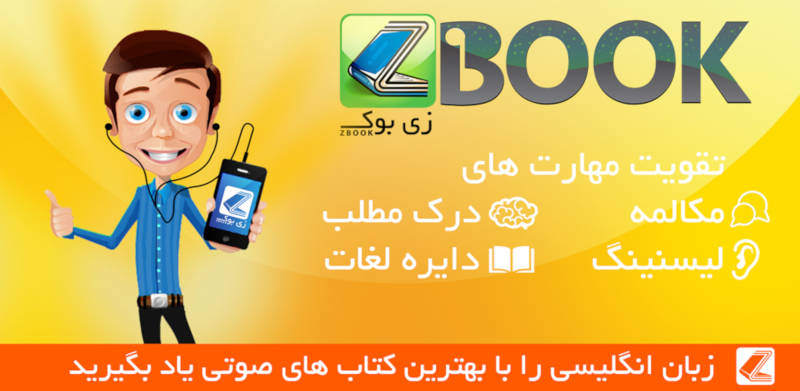 متن انگلیسی فصل
IN WHICH Sam Battles Bird Instincts
Frightful had completely panicked when Sam reached under her in the thunderous storm. She flew into the drenching rain and gained altitude, ready to strike him with all the force of her speeding body.
A powerful gust of wind caught her wings and swept her upriver. Its downdraft pulled her toward the water. She fought wind and rain to get back to the bridge, but the storm was the master. She gave up and dropped into a calm eddy of air behind a bank of willows.
"Creee, creee, creee," she called from a dead stub. Lightning burned streaks in the sky, and thunder cannonaded.
"Creee," she called once more, then pulled her head down between her shoulders and let the rain run off her body.
Through the storm she listened for 426. She had last seen him swooping down on the man in the cherry picker.
"Creee."
There was no answer from 426.
She waited in the willow tree until her fear subsided. It was short-lived. In moments she was quietly listening to the rain slap the leaves around her.
After a long time, the deluge stopped.
In less than two seconds, Frightful was back on the horizontal girder of the bridge. She walked to the wet scrape, turning under her talons so as not to injure the young.
"Creee," she called. No eyas answered, nor did 426.
At recess Molly and Jose came splashing through big puddles to the bridge. They stood before it, looking up at the webs and the graceful bow.
"The bridge has changed," Molly said. "It's dead."
"Yeah," said Jose. "No peregrines. Not even a coat of red paint can make it fun again."
The two walked along the bank and watched frogs jump into the river until the bell rang at the end of recess. They started back. Leon Longbridge pulled up beside them.
"Listen to this," he said, waving a paper. "It's from the governor."
"Read it. Read it, please," said Jose.
"It's addressed to me and the students of Delhi Middle School." He began:
Thank you for your many well-written letters concerning the peregrines of Delhi Bridge.
I am pleased to inform you that I share your concern. Work will stop on the bridge on Route 28 until the young peregrine falcons are fledged.
Although the bridge repair is urgent, our endangered species, once gone, cannot be brought back- Therefore I have told the head of the Transportation Department of the State of New York to work on Bridge 92 at Gilboa until the little family is on wing.
My administration actively protects the environment of New York State, and I am happy you are in favor of this policy.
Sincerely,
Governor George Marki
"Too late," Molly whispered, tears in her eyes.
"For lack of understanding," Leon Longbridge said, "we've lost three beautiful eyases."
"Can I read the letter?" Molly asked.
"I've made you a copy," Leon said, handing her a paper. "And one for you, Jose."
After rereading the letter three times, Jose folded it and put it in his pocket.
"We've got to catch the poachers," he said. "We've got to get the babies back." He turned hopelessly to Leon Longbridge. "How can we do that?" "The state troopers are looking for them right now," Leon said, "and the Department of Motor Vehicles is checking the ownership of all the Chevy pickups. So far nothing." Molly put the letter in her book and, without another word, walked back to school. Jose walked silently behind her.
Frightful stared into her empty scrape.
Restless and upset, she flew to the park, caught a pigeon, and carried it to the cupola of the courthouse. She ate and watched for 426.
When she was comfortably full, she carried the remains back to the scrape and tore off an eyas bite. There were no open beaks to fill. She peered at the girder, waiting for the little falcons to thrust up their heads. They did not. She swallowed the food.
Frightful did not leave the aerie. Her mothering instincts were strong. She still felt the presence of her chicks. But as the hours passed and her eyases did not appear, the feeling began to fade. Without her young to inspire her, it would not take many days for the nurturing instinct to die.
In the early afternoon, Frightful left the bridge and flew over the town, the river, the mountains, in wider and wider circles.
Eventually she flew over 426, perched on the one hemlock on the one mountain. In seconds she was beside him.
A movement below caught her eye. She tipped her head. Sam had stepped out of the tree.
"Creee, creee, creee, car-reet," she called.
"Frightful!" he cried joyfully. "Where are you? I hear you." He whistled and stepped back.
"Oh, Frightful," he said when he saw her. "I have your little eyas. She's right here. Follow me."
Sam put Oksi into his soft backpack, shouldered it, and started climbing. 426 cried out the peregrine alarm and sped off. Frightful stayed.
When Sam reached the nest box, she was only ten feet above him. He held up the eyas.
"Here she is. You must feed her. She's hungry."
He placed the downy chick in the box and hurriedly climbed to the ground.
Frightful watched him.
Sam watched her.
There were no hunger cries from Oksi. She was too perplexed by the box. She sat still, waiting for her mother. Oksi could not see Frightful from inside the enclosure, and Frightful could not see Oksi from where she was sitting. She must hear the eyas call to locate her.
Sam paced and watched from below. The little bird needed food and needed it right away. A few hours without eating at this time of Oksi's life would put hunger streaks in her feathers. Weakened, they would break when she was old enough to fly.
Sam got his falconer's lure from the hemlock house. It was a chunk of deer hide with pheasant feathers tied to it. He spun it around his head on a long line. In action, the lure looked like a bird—food. Frightful had once been so well trained, she came to the lure even when she was not hungry, but that was long ago. She cocked her head and looked with interest at the whirling lure. Sam whistled. She sat. Finally Sam tied the mouse to it and swung it again.
Frightful saw the mouse. She dropped swiftly, hit it, and went with it to the ground. Sam picked her up.
"Frightful, gal," he said, blowing out his breath in relief, "you've got a job to do. The eyas is in that box in the tree. She's in trouble. She needs you." Frightful did not understand the words, but she did understand Sam's worried mood. She sat on his hand and looked at him.
"I'm going to climb the tree with you," he said. "No, you'll fly if I do that. I'd better jess you first." Sam carried her into the hemlock tree.
"Creee," she called, recognizing the cozy interior of the one tree on the one mountain. She roused and sat contentedly.
Sam cut two thin pieces of deer hide, made three holes in each, and, tucking ends inside holes, he fastened jesses to her legs with the falconer's knot, the knot that never binds.
Frightful felt the jesses go taut as Sam gripped them between his thumb and forefinger. It was a familiar feeling. She wiped her beak on his fist and sat erect. He walked outside.
"No one had better see us now," he said with a chuckle. "I'd be hauled off to jail for practicing falconry without a license." Frightful fluffed. Sam started climbing.
His maneuvers around limbs were jerky, and Frightful thrust out her wings to keep her balance. Twice she tried to fly.
They finally reached the box. Sam placed her in it.
"Pseee," called Oksi.
Frightful heard the feeble cry of her chick. In her eagerness to reach her, she struck the box hard with her wings. The hollow sound was terrifying. She took off.
"Oh, no," Sam gasped. "You're wearing jesses. I'm in real trouble if anyone sees you." Then he added, "But I don't care. You know where the eyas is. You'll come back and feed her." Frightful screamed as she flew around the mountaintop in wider and wider circles. She calmed down, remembered the hunger cry of her eyas, and dove gracefully toward the tree.
Suddenly, a red-tailed hawk grabbed Frightful's jesses, mistaking them for food. He pulled her downward, then let go before they both fell into the trees.
Catching herself on her acrobatic wings, Frightful skimmed up through and over the trees. She flew down the mountain like a hurtled rock and alighted on the Delhi Bridge. Panting, she gazed at the river until she was calm.
The painters were back at work.
A car screeched to a stop, and the driver pinned his binoculars on Frightful.
"I'll be darned," said Perry Knowlton, a falconer. He picked up his car phone and called his friend Jon Wood.
"Lose a peregrine?" he asked.
"No; why, you see one?"
"Yeah, and she's wearing jesses," Perry said.
"Where are you?"
"I'm at the Delhi Bridge. There's a jessed falcon on the bow. What do you make of that?"
"There was a pair of wild falcons nesting there," said Jon, "but they didn't have jesses. Call Leon Longbridge; he might have heard about a lost falcon. I can't come help you. I've a week of school shows coming up." "I'll try to follow her," Perry said, and hung up.
Frightful dove into a flock of pigeons wheeling out over the river, snatched one in the air, and flew on.
Perry watched her as he drove along the riverside highway. When she flew up-mountain he parked, jumped from his car, and kept her in sight until she disappeared. Then he picked up the car phone and dialed Leon Longbridge. His answering machine went on.
"This is Perry, Leon," he said into the machine. "There's a jessed peregrine flying around here. Jon Wood doesn't know anything about her. She's just gone up the river toward Treadwell. I'll drive along that road and ask the residents if they know anyone who has a falcon around here." He thought a moment, and went on, "Would you call your boss in Albany and inquire about licensed falconers in this area? I don't know of any except Jon Wood and me; but there may be others." Frightful was over Sam's mountain, hovering above the one tree, searching for her eyas. The roof of the box prevented her from seeing inside. She flew to a large oak. This was a familiar tree. On its broad limbs sat the wigwam Sam had made for Alice. Alice was not at home.
Frightful bobbed her head and twisted it as she stared at the box in the hemlock. Oksi was there. As much as she disliked flying through forest limbs, she must. Hopping from oak to maple to hickory to tulip tree, the pigeon still in her talons, she made her way to the top of the ancient hemlock.
"Kak, kak, kak, kak." Frightful cried the alarm call of the peregrine and dove at a monsterlike creature in the tree. She did not scare it. It moved closer to Oksi.
The bulky thing had a tanned chicken—feathers, head, comb, and all—for a head. A burlap bag hung down from it. The head moved into the box. In its beak was food. Oksi snatched it and ate. The monster withdrew and returned with more food. Oksi gulped.
The ogre disappeared, and Oksi came to the edge of the box. She peered down at this strange mother. The head wiggled as hands stuck food into the chicken beak. Then the monster mother climbed back to her. Oksi ate. She ate until her crop stuck out and she could eat no more. The monster mother went down the tree to the ground.
Sam Gribley took off the burlap bag on which he had affixed Alice's whole tanned chicken skin. He looked for Frightful.
"I scared her badly," he said aloud, "but at least her eyas ate. She didn't see my face, so she won't imprint on me." Then he thought about what he had done and chuckled. He spoke aloud.
"You had better come back and feed her, Frightful," he said, "or she'll be imprinted on a monster chicken." Sam drove a stick into the ground and drew a line along its shadow. The shadow would move away from the line as the sun moved. He could tell by the distance it traveled how much time had passed. At this time of year, it would move three and one-half inches each hour.
"The little eyas is good for maybe three hours," he said to himself. "If Frightful doesn't come by then, I'll have to be a chicken monster again." He grinned and went inside his tree to write in his journal.
"I think I gave Frightful an awful scare," he wrote.
The hours passed. The stick shadow moved ten-and-a-half inches—three hours. Frightful sat motionless on a tree stub above the West Branch of the Delaware. She was still afraid but, at the same time, pulled to her chick in the one tree.
The sun shone on her blue-gray shoulders and gleamed in her large eyes. Her feet gripped the dead limb more and more tightly. She could not relax.
Hunger finally forced her to move. She flew up the river valley, spotted a rat moving along the side of a farm silo, and took it. She carried it to the courthouse cupola.
Tenderly she plucked a bite and held it in her beak, waiting for an eyas to take it. None did. She swallowed it.
Suddenly Frightful's need to return to her eyas overwhelmed her fears. She spread her long, tapered wings and flew toward Oksi, rat in her talons. A soft wind carried her swiftly up the mountainside. She circled the one hemlock. No monster with a chicken head hung in the branch. Frightful landed on the tree.
The box and the eyas were gone.
"Creee, creee, creee, car-reet," she cried.
"Not the tree," Sam called from below. "The eyas is on the roof of the mill house. I put her out in the open where a peregrine's aerie should be." Frightful saw Oksi.
She sped down, food in her talons, and landed on the floor of the box.
Oksi screamed.
Sam watched, his fists clenched, his body tense.
Frightful tore off a morsel and fed Oksi.
"Phew!" Sam let out a long, long breath.
مشارکت کنندگان در این صفحه
تا کنون فردی در بازسازی این صفحه مشارکت نداشته است.
🖊 شما نیز می‌توانید برای مشارکت در ترجمه‌ی این صفحه یا اصلاح متن انگلیسی، به این لینک مراجعه بفرمایید.