سرفصل های مهم
عطش معلم شگفت انگیز است
توضیح مختصر
زمان مطالعه

11 دقیقه

سطح

خیلی سخت
دانلود اپلیکیشن «زیبوک»
این فصل را می‌توانید به بهترین شکل و با امکانات عالی در اپلیکیشن «زیبوک» بخوانید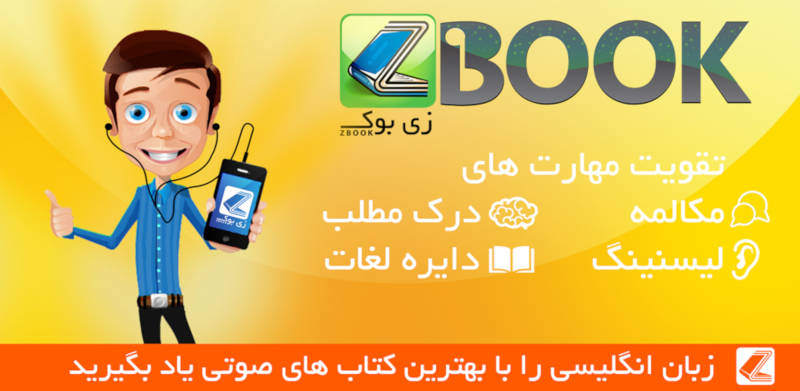 متن انگلیسی فصل
IN WHICH Hunger Is Frightful's Teacher
The first visit was a middle school in Roxbury, not far from the Woods's home. Jon and Susan arrived quite early. Jon brought the van to the shipping entrance and carried the hooded falcons and hawks into the auditorium. He put the owls in hollowed-out tree stumps on the stage. Round-eyed, they peered silently out of round holes. When all the birds of prey were in place, Susan let some of the students hug Mr. Freeze. The owl chuttered in pleasure, and the kids oohed.
Then the learning show began. Jon held up Sammy, the bald eagle. He spread his seven-foot wings. The kids gasped. Sammy was breathtaking.
Jon named all the birds and flew the prairie falcon from one end of the auditorium to the other. Holding her high, he talked about the important role of birds of prey in nature.
Finally Susan took Frightful out of her carrying case.
"This is Destiny," she said. "She is a peregrine falcon, a duck hawk, as these wonderful birds were once called.
"She was late in migrating south this year and came over White Man Mountain on a chilly day. She alighted on a utility pole that held a transformer. She lost her balance, spread her wings, and completed the circuit between two wires. She was shocked with electricity.
"She couldn't move. The electricity froze her to the wires."
Susan went on to say that Jon had flipped her off the wires with a branch and carried her home in his pocket, thinking her dead.
"Suddenly," she said to her wide-eyed audience, "Destiny moved in Jon's pocket. She was alive. We could not believe it. The jolt had not killed her, just burned her wing tips. Jon took her in his hands, smoothed her feathers, and jessed her. Then, with all the grace of the peregrine falcon, she flipped herself up on his fist and looked at us." Susan held her high. "She is a survivor and she is alive. She wears burns that tell about the dangers of utility poles for our wild birds." The children stared at Frightful, and some said they could smell the acrid scent of her scorched feathers clear at the back of the auditorium.
Jon then told the story of how one of his falcons was electrocuted on the wires of the transformer in his field.
"Ahhh," murmured the kids.
"Once a month I write to the utility company and ask them to lower one wire—that's all—just lower one wire one foot. That would do it. Then the birds couldn't touch the two wires and complete the circuit. Thousands of eagles, hawks, and beautiful owls like these could be saved.
"Not getting any reply," he went on, "I telephoned the management. I got the old runaround. 'Push one to speak to Miss Jones; push two for billing; push three to talk to customer service'—and on and on." A small girl with dark hair and blue eyes raised her hand and stood up.
"Mr. Wood," she asked, "can we write to the utilities president and ask him to fix the poles?"
"Me, too," said the boy next to her. "I write good letters." There was a clamor of voices. A teacher put up her hand.
"Do you have a name and the address we could write?" she asked. "This would make a wonderful project for us." "Creee, creee, creee," Frightful called.
"Destiny wants us to write," piped another little girl, and took out her notebook and pencil.
"Creee, creee, creee."
Jon picked up a sheet of poster paper and wrote:
Mr. Lon Herbert, President
New York Electric Company
Albany, New York
He propped the poster against Frightful's perch. The students bent over their notebooks.
Dear Mr. Lon Herbert,
How would you like it if you were walking a wire, slipped, touched another wire, and was zapped—fried so your mother wouldn't even recognize you?
Well, the birds don't like it either.
Here is a drawing of how to change the wires on a transformer so eagles, owls, hawks, vultures, even blue jays don't get zapped.
Sincerely,
James
Dear Mr. Lon Herbert,
Birds have rights, too. People cut down the trees and put up electric poles that z.ap them. I think they should be able to sue you. A bull hit my dad and he sued the farmer and my dad wasn't even dead.
I am going to be a bird-defense lawyer when I grow up.
Andrew.
Dear Mr. Lon Herbert,
We are studying civil rights. The falcons and owls and eagles have no civil rights because you discriminate against them.
Sincerely,
Maria
Jon and Susan carried the letter idea to all the schools they visited, and when the week was over, six hundred were in the mail.
"You know, Susan," Jon said when they were driving home, "those letters just might help."
"Of course they will," Susan replied.
As they came to their drive, they glanced at the bridge-repair equipment, looked the other way, then drove up the long dirt road to their house.
By late afternoon the Woods had returned all the birds to their perches and mews. Jon carried Frightful to hers. He tossed her off his fist and smiled at her.
"Good girl, Destiny," he said. "You just might have saved a lot of birds." He paused. "I hope so." He closed the mews door and walked to the pigeon cote to refresh the pigeons' water.
"Creee, creeee, creee."
Duchess swooped over the cote and climbed up into the sky.
"Creee, creee, creee," Frightful answered.
Jon looked up.
"It's another peregrine falcon," he said. "What is up with you birds? Peregrines in November. Something's out of order." Duchess circled overhead, then dove over the pigeon cote, sending the birds into panic.
"You're hungry," Jon said as Duchess climbed for another swoop at the pigeons. He was about to release one for her, but changed his mind. He and Susan raised these pigeons for their hawks and falcons to chase and perfect their skills. They were smart pigeons. They always got away. They knew how to dodge their pursuers with twists and turns and disappear in the woods. They would fly around the countryside for a day or two, then return to the cote. Falcons and pigeons both enjoyed the game. Jon got a rat instead of a pigeon.
He walked into the field, calling to Duchess in peregrine talk. She appeared overhead, prepared to take another swipe at the cote. He tossed the rat. It ran only a short distance before Duchess struck and carried it to a tall spruce behind the barn. She ate for the first time since Bate had turned her loose. He had unsnapped her jesses when he saw Leon Longbridge and Peter Westerly approaching the hideout.
Jon released another rat in Frightful's mews. She watched it dash to the chicken wire and squeeze out.
"Hey," he said. "Don't you know what a rat is?
"Well, Miss Destiny, the rat crop of New York practically supports our wild raptors now that we've wiped out most of their natural food. And a good thing, or we'd be overrun with rats." He peered up the statuesque figure sitting quietly on the padded board. "And that's a big help to humankind.
"So, I'm going to teach you about rats. You'll need to know all about them when you're on your own." He went back for another. Frightful let it escape, too. It wasn't a rabbit or a pheasant. It wasn't even a waterfowl. She turned her back on the next one.
"I guess you're not hungry enough to learn," Jon said, and gave the friendly call note of the peregrine.
At sunset a fine snow fell. It covered the mountains and roads, the fields and the mews on Jon's mountainside. The owls watched it seep into their homes. The daytime birds slept.
At dawn the Catskill Mountains were white and silent. Frightful opened her eyes on a changed landscape.
The snow fell for two days and nights, and Jon did not feed Frightful all this time. He did come to speak to her and check her burned feathers. The breeding season was over, and she was molting. New feathers were replacing the burned ones.
Susan came to Frightful's mews one day. "I know you're hungry, Destiny," she said. "But you're being trained. And hunger is your teacher." She pulled on her falconer's glove and stepped inside the mews.
"Rats are good," she said. "Taste this." Frightful flew to her hand and gulped a large bite of rat. She looked at Susan and called for more.
"I can't give you more," she said, placing her on the padded board. "You learn by being hungry." Susan returned to the house.
The bite of food perked up Frightful. The red-tailed hawk in the next mews moved, and Frightful flew at her, hit the wire, and dropped to the ground. A movement on the sumac bush outside caught her eye, and she flew at a blue jay. The wire stopped her.
That evening Jon opened the mews door and stepped in. He released a rat. Frightful struck it before it had run a foot. She carried it to the padded board. There she deftly used the nick in her beak to cut the spinal cord. It died without pain.
And Frightful ate rat.
Two more weeks of school visits, and several hundred more letters were sent to Mr. Lon Herbert.
Susan called her friend at the local radio station.
"These kids have written incredible letters," she said. "You ought to read them on the air."
The friend was also a bird lover. The following Saturday he asked several of the kids to come to the studio to read their letters. A New York TV station liked the story and sent a cameraman to Jon's house to film the children with Frightful.
The next day three linemen arrived at Jon's door.
"We're here to change the wires on your transformer," said the heavier of the three men, smiling pleasantly. "Also to insulate exposed wires." "That's just wonderful," said Jon. "But how about changing them all over the state? Changing one isn't going to do much good." "Three," said the pole climber. "We've been told to change three. Which ones do you want changed?" "That one on our hill," Jon said, pointing to the pole that had killed his falcon.
"And the one by the Roxbury Elementary School," Susan said. "In fact, it would make a lot of children happy if you fixed all the utility poles." "Three," said the large man. "Our orders are to fix three."
مشارکت کنندگان در این صفحه
تا کنون فردی در بازسازی این صفحه مشارکت نداشته است.
🖊 شما نیز می‌توانید برای مشارکت در ترجمه‌ی این صفحه یا اصلاح متن انگلیسی، به این لینک مراجعه بفرمایید.