سرفصل های مهم
سرنوشت
توضیح مختصر
زمان مطالعه

12 دقیقه

سطح

خیلی سخت
دانلود اپلیکیشن «زیبوک»
این فصل را می‌توانید به بهترین شکل و با امکانات عالی در اپلیکیشن «زیبوک» بخوانید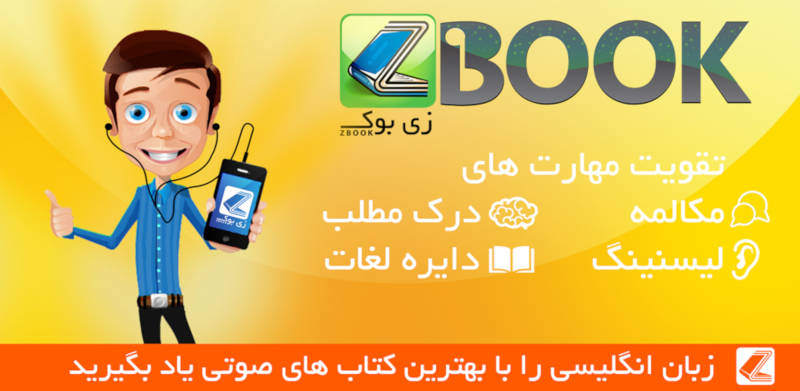 متن انگلیسی فصل
IN WHICH Destiny Is on Wing
Frightful looked down on a snowy mountain. "Cree," she called softly to her nest box on the raccoon-proof pole. She recognized it under mounds of snow and ice and lifted her feathers in pleasure.
Other familiar objects caught her attention. There were the stone table and log seats. They had been cleared of snow. Baron Weasel's den was still under the rock. The snow around it was stamped with his footprints. The water-wheel was there, but not turning. The millpond was ice. A feeling of contentment settled over Frightful, and she rested from her long journey.
"Creee." Frightful looked up. Drum was overhead. He circled and called for her to follow him.
Frightful sat still. She was where she wanted to be— home with Sam. Drum dove toward her, called again, gave up, and went on. He was eager to get to his aerie in the Adirondack Mountains. On a steep cliff his mate of last year had laid eggs that had broken under her weight. Pesticide chemicals had accumulated in her body and weakened the eggshells. A week later she died from poisons she had accumulated in South America from eating birds that had eaten DDT-sprayed insects. Drum must find another mate this year.
Frightful swooped down onto the nest box. Snow splashed out in all directions. She jumped from the roof to the hacking porch, scattering that pile of snow. Leaning down, she peered into her old nest and walked far back into the cozy box. She picked up a windblown leaf in her beak.
After a long stay there, she flew to the stone table to look for Sam.
The deerskin door of the hemlock tree bumped open. Mole came out. He bounced through the snow, tunneled through deep drifts, surfaced, and ran down the trail.
Frightful flew after him, leaving her wing prints on the snowy table. She was hungry, and Mole, she sensed, was going hunting in the meadow where the rabbits and pheasants lived. She flew ahead of him and waited in the oak tree for him to arrive. He did not appear. Mole was tearing downhill to Mrs. Strawberry's farm for his daily treat from Alice.
A whistle from the mountaintop never reached Frightful's ears, nor did the words, "Frightful! You're back. You left your wing prints on my table! Where are you?" Sam whistled the three notes that would bring Frightful to him, but she was out of earshot.
When Mole didn't show, she took to the air. Her hunger reminded her of the courthouse cupola and the pigeons. She skimmed down the mountain and followed the river valley to Main Street. Throwing out her yellow feet, she came to a gentle landing on the courthouse cupola.
The pigeon prospects were wonderful. Mrs. Dorst and her daughter, Ms. Sarah Denny, had fed the pigeons so well during the winter that they were already nesting and laying eggs. Without the peregrine falcons to keep them in check, they were so numerous that the courthouse windows and ledges were white with birdlime. Frightful had an endless feast before her.
Her biological clock was ticking rapidly toward nest-scraping time. This put her in a mood to check nest sites. Late in the afternoon she flew to the Delhi Bridge and walked to her old scrape on the girder. She did not remember the noise of last spring, but her visual memory was clear. She recalled trucks shaking the webbing, men on scaffolds and cherry pickers. She flew back to the courthouse. A visual image of the cliffs along the Schoharie was the next site to check. She watched the sky for Chup.
Molly came skipping down Main Street, spotted Frightful sitting erect and dignified on the courthouse cupola, and broke into a run. She dashed into the county courthouse building and found Leon Longbridge working at his desk.
"She's back," Molly cried excitedly. "The peregrine falcon of Delhi is back!"
"Are you sure?" Leon Longbridge was grinning.
"Definitely," Molly said. "Her head is almost pure black. Her breast is rosy white, and she's just beautiful. She's our falcon." They stood side by side on the sidewalk across the street from the courthouse. Leon focused his binoculars.
"By golly," he said. "You're right. Not only is her head exceptionally black, but she's right in her favorite perching spot." "Will she nest there?" Molly asked.
"Maybe. Falcons and most other birds come back to their old territories year after year," he said. "Some even return to the same nest sites." "The bridge?" said Molly. "Will she nest on the bridge?"
"I don't know. Peregrine females are unpredictable."
"She has to. She just has to," said Molly. "That would be so cool."
Frightful cocked her eye and focused on a speck in the sky. She bobbed her head. Chup was speeding like a crossbow along the edge of a cloud. He was a mile away. She waited. He went right over Delhi and the mountain, heading for his cliff in the Schoharie Valley. Frightful was in the air before Leon Longbridge could say another word about female peregrine falcons.
"Chup, chup, chup, chup," the tiercel called. Frightful heard the peregrine love song. She caught up with him and flew at his side. They chased in and out of the misty edge of an ice cloud.
But Frightful felt she was going the wrong way. Her mountain was behind her. She tipped her wings, banked, and started back. The west branch of the Delaware, the town of Delhi, and the one mountain among thousands were where she belonged.
Chup came after her. He looped so appealingly that she looped in response. When she finished the aerial flip, she was flying close behind Chup, back to the cliff above the Schoharie River.
She landed on the ledge where she had helped raise Chup's motherless eyases. Lifting her tail and leveling her body, she walked to the abandoned scrape.
She straightened up—this was not right.
Chup, perched on the ledge of the aerie, watched her carefully. Frightful lifted all her feathers to make herself appear enormous. Chup backed up. The female peregrine was the power of spring. He bowed to her.
Frightful flew off. Chup followed her. Above Jon Wood's house, she located the tall silo and circled it. It had ledges for a scrape, and food abounded here. She landed just under the roof. Chup came down beside her. He did not like what he saw and flew back toward his cliff.
Frightful also found the spot not to her liking, but she did not return with Chup. She flew directly to her mountain and landed on the wooden box. After a long wait, Chup joined her. She was the falcon. She made the nesting deci-sions.
Chup came as far as the ancient hemlock and stopped. He would go no farther. A nest box on a pole in a forest was totally wrong. He called to her and flew back to the Delhi Bridge. The span was relatively quiet. Sitting high above a river of ducks and waterfowl, Chup felt better. He waited for Frightful.
Atop the nest box, Frightful sat still—resolute. Presently she heard the voices of Sam and Alice as they came up the snowy trail from Mrs. Strawberry's farm. She fluffed her feathers. They brought pleasure to her.
"Well, what do you think, Sam?" Alice asked. "Isn't that exciting?"
"Yes, yes, it is," he answered. "I really would like to manage Mrs. Strawberry's farm for her."
"Not manage," Alice said. "She wants to give it to us when you're of age."
"We'll see about that," Sam said. "It should be yours. You've brought her prosperity with your Crystal and her Poland piglet offspring. And I have my own farm—my wilderness." "I need your help," Alice said. "I can take care of the pigs, but not the fields."
Alice was quiet while they went on all fours up an icy hill.
"Besides," she at last said, "Dad and Mom and the kids would like the old farmhouse."
"They sure would!" Sam chuckled. "If Dad didn't have to plow rocks like he did up here, he would be happy all right." He thought a minute.
"You know, Alice," he said, "I have come to realize that I am a farmer already."
"You are," Alice said. "And so another farm would be perfect for you."
He tilted his head wistfully as he thought out loud.
"I am a farmer of wild foods—wild rabbits and pheasants, wild cattails and hickory nuts and walnuts." He was quiet, then went on.
"I sowed the abandoned field with plants the birds like and clover the rabbits like, and planted the clearings in the forest with wild bulbs and mountain lettuce. I've kinda made the Gribley farm produce what it is best suited for— wild crops." "You sure did that," Alice said. "But with the Strawberry farm you can also have barbecued spareribs, and bread from the wheat crop." The trail ended, and they walked to the root cellar. Sam brushed the snow off the door and thought about the evening's menu.
"Creee, creee, creee, car-reet."
He spun on his heel.
"Frightful!"
Sam whistled the three notes that had once brought her to his fist. She did not respond.
"You've been on a long trip, haven't you?" he said. "Your life is different now—all but your nest. You must remember raising Oksi here." Frightful peered at him.
"You're one gorgeous falcon," he said. "Will you stay?"
"Oh, she has to," Alice said.
Still addressing Frightful, Sam went on, "Frightful, stay with me. I will manage Mrs. Strawberry's farm so you will never go hungry. I know how to increase the numbers of quail and pheasants and rabbits. Or do you hunt ducks and waterfowl now? I can increase their numbers, too. Come live with me on my wilderness farm." Frightful hopped to the hacking porch.
"She must stay," said Alice, clenching her hands in excitement. "We'll have little eyases. They'll be free. No conservation officer can take them away." "Chup, chup, chup."
"Creee, creee, creee," Frightful answered.
Chup was circling Frightful's Mountain.
She called to him. Chup circled in the sky once more.
He looped and flew upside down. He called the love song of the peregrine falcon.
Frightful hopped to the porch and took off.
She sped up into the cloud where Chup was cutting arcs and circles. She looped and spiraled.
In tandem they flew down the river valley. Near Delhi, Frightful took the lead. She went down Main Street, sped over Elm Street, and landed on the cupola of the courthouse.
She scratched away the windblown leaves with her saffron-yellow feet and sat down.
She was home.
Chup knew it. He bowed to his mate.
Destiny's new life had begun.
A bowlike speck appeared over Frightful's Mountain. It grew larger and larger as it came toward earth. An instant later, Sam heard wind whistling through wing feathers. He looked up. Oksi bulleted down from the sky and alighted on the wooden box. She called for a mate.
مشارکت کنندگان در این صفحه
تا کنون فردی در بازسازی این صفحه مشارکت نداشته است.
🖊 شما نیز می‌توانید برای مشارکت در ترجمه‌ی این صفحه یا اصلاح متن انگلیسی، به این لینک مراجعه بفرمایید.