سرفصل های مهم
فصل 07 - پارت 02
توضیح مختصر
زمان مطالعه

19 دقیقه

سطح

متوسط
دانلود اپلیکیشن «زیبوک»
این فصل را می‌توانید به بهترین شکل و با امکانات عالی در اپلیکیشن «زیبوک» بخوانید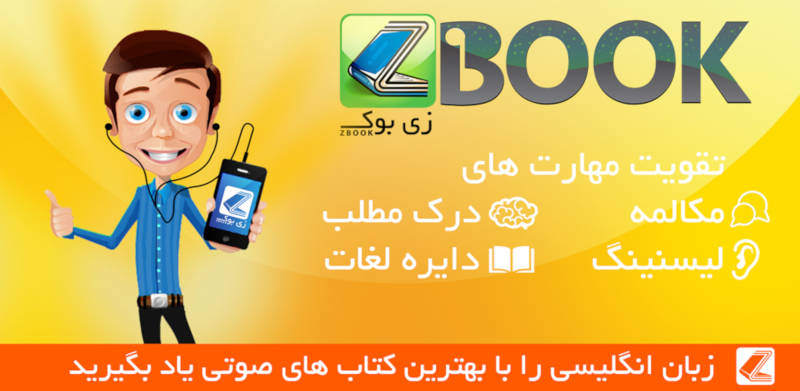 متن انگلیسی فصل
CHAPTER SEVEN - Part 02
Only a person's doubts keep them poor. As I said, getting out of the rat race is technically easy. It doesn't take much education, but those doubts are cripplers for most people.
| | |
| --- | --- |
| "Cynics never win," said rich dad. "Unchecked doubt and fear creates i a cynic. Cynics criticize, and winners analyze" was another of his favorite sayings. Rich dad explained that criticism blinded while analysis opened -< eyes. Analysis allowed winners to see that critics were blind, and to see opportunities that everyone else missed. And finding what people miss is | key to any success. |
Real estate is a powerful investment tool for anyone seeking financial independence or freedom. It is a unique investment tool. Yet, every time I mention real estate as a vehicle, I often hear, "I don't want to fix toilets."
That's what Peter Lynch calls "noise." That's what my rich dad would say is the cynic talking. Someone who criticizes and does not
analyze. Someone who lets their doubts and fears close their mind instead of open their eyes."
So when someone says, "I don't want to fix toilets," I want to fire back, "What makes you think I want to?" They're saying a toilet is more important than what they want. I talk about freedom from the rat race, and they focus on toilets. That is the thought pattern that keeps most people poor. They criticize instead of analyze.
" 'I don't wants' hold the key to your success," rich dad would say.
Because I, too, do not want to fix toilets, I shop hard for a property manager who does fix toilets. And by finding a great property manager who runs houses or apartments, well, my cash flow goes up. But more importantly a great property manager allows me to buy a lot more real estate since I don't have to fix toilets. A great property manager is key to success in real estate. Finding a good manager is more important to me than the real estate. A great property manager often hears of great deals before real estate agents do, which makes them even more valuable.
That is what rich dad meant by " 'I don't wants' hold the key to your success." Because I do not want to fix toilets either, I figured out how to buy more real estate and expedite my getting out of the rat race. The people who continue to say "I don't want to fix toilets" often deny themselves the use of this powerful investment vehicle. Toilets are more important than their freedom.
In the stock market, I often hear people say, "I don't want to lose money." Well, what makes them think I or anyone else likes losing money? They don't make money because they chose to not lose money. Instead of analyzing, they close their minds to another powerful investment vehicle, the stock market.
In December 1996,1 was riding with a friend past our neighborhood gas station. He looked up and saw that the price of oil was going up. My friend is a worry wart or a "Chicken Little." To him, the sky is always going to fall, and it usually does, on him.
When we got home, he showed me all the stats as to why the price of oil was going to go up over the next few years. Statistics I had never seen before, even though I already owned a substantial share block of an existing oil company. With that information, I immediately began looking for and found a new undervalued oil company that was about to find some oil deposits. My broker was excited about this new company, and I bought 15,000 shares for 65 cents per share.
In February 1997, this same friend and I drove by the same gas station, and sure enough, the price per gallon had gone up nearly 15 percent. Again, the "Chicken Little" worried and complained. I smiled because in January 1997, that little oil company hit oil and those 15,000 shares went up to more than $3 per share since he had first given me the tip. And the price of gas will continue to go up if what my friend says is true.
Instead of analyzing, their little chicken closes their mind. If most people understood how a "stop" worked in stock-market investing, there would be more people -investing to win instead of investing not to lose. A "stop" is simply a computer command that sells your stock automatically if the price begins to drop, helping to minimize your losses and maximize some gains. It's a great tool for those who are terrified of losing.
So whenever I hear people focusing on their "I don't wants," rather than what they do want, I know the "noise" in their head must be loud. Chicken Little has taken over their brain and is yelling, "The sky is falling and toilets are breaking." So they avoid their "don't wants," but they pay a huge price. They may never get what they want in life.
Rich dad gave me a way of looking at Chicken Little. "Just do what Colonel Sanders did." At the age of 66, he lost his business and began to live on his Social Security check. It wasn't enough. He went around, the country selling his recipe for fried chicken. He was turned down 1,009 times before someone said "yes." And he went on to become a multimillionaire at an age when most people are quitting. "He was a brave and tenacious man," rich dad said of Harlan Sanders.
So when you're in doubt and feeling a little afraid, just do what Col. Sanders did to his little chicken. He fried it.
Reason No. 3. Laziness. Busy people are often the most lazy. We have all heard stories of a businessman who works hard to earn money. He works hard to be a good provider for his wife and children. He spends long hours at the office and brings work home on weekends. One day he comes home to an empty house. His wife has left with the kids. He knew he and his wife had problems, but rather than work to make the relationship strong, he stayed busy at work. Dismayed, his performance at work slips and he loses his job.
Today, I often meet people who are too busy to take care of their wealth. And there are people too busy to take care of their health. The cause is the same. They're busy, and they stay busy as a way of avoiding something they do not want to face. Nobody has to tell them. Deep down they know. In fact, if you remind them, they often respond with anger or irritation.
If they aren't busy at work or with the kids, they're often busy watching TV, fishing, playing golf or shopping. Yet, deep down they know they are avoiding something important. That's the most common form of laziness. Laziness by staying busy.
So what is the cure for laziness? The answer is a little greed.
For many of us, we were raised thinking of greed or desire as bad. "Greedy people are bad people," my mom use to say. Yet, we all have inside of us this yearning to have nice things, new things or exciting things. So to keep that emotion of desire under control, often parents found ways of suppressing that desire with guilt.
"You only think about yourself. Don't you know you have brothers and sisters?" was one of my mom's favorites. Or "You want me to buy you what?" was a favorite of my dad. "Do you think we're made of money? Do you think money grows on trees? We're not rich people, you know." It wasn't so much the words but the angry guilt-trip that went with the words that got to me.
Or the reverse guilt-trip was the "I'm sacrificing my life to buy this for you. I'm buying this for you because I never had this advantage when I was a kid." I have a neighbor who is stone broke, but can't park his car in his garage. The garage is filled with toys for his kids. Those spoiled brats get everything they ask for. "I don't want them to know the feeling of want" are his everyday words. He has nothing set aside for their college or his retirement, but his kids have every toy ever made. He recently got a new credit card in the mail and took his kids to visit Las Vegas. "I'm doing it for the kids," he said with great sacrifice.
Rich dad forbade the words "I can't afford it."
In my real home, that's all I heard. Instead, rich dad required his children to say, "How can I afford it?" His reasoning, the words "I can't afford it" shut down your brain. It didn't have to think anymore. "How can I afford it'" opened up the brain. Forced it to think and search for answers.
But most importantly, he felt the words "I can't afford it" were a lie. And the human spirit knew it. "The human spirit is very, very, powerful," he would say. "It knows it can do anything." By having a lazy mind that says, "I can't afford it," a war breaks out inside you. Your spirit is angry, and your lazy mind must defend its lie. The spirit is screaming, "Come on. Let's go to the gym and work out." And the lazy mind says, "But I'm tired. I worked really hard today." Or the human spirit says, "I'm sick and tired of being poor. Let's get out there and get rich." To which the lazy mind says, "Rich people are greedy. Besides it's too much bother.
It's not safe. I might lose money. I'm working hard enough as it is. I've got too much to do at work anyway. Look at what I have to do tonight. My boss wants it finished by the morning."
"I can't afford it" also brings up sadness. A helplessness that leads to ' despondency and often depression. "Apathy" is another word. "How can I afford it?" opens up possibilities, excitement and dreams. So rich dad , was not so concerned about what you wanted to buy, but that "How can 'f j I afford it?" created a stronger mind and a dynamic spirit.
Thus, he rarely gave Mike or me anything. Instead he would ask, "How can you afford it?" and that included college, which we paid for ourselves. It was not the goal but the process of attaining the goal we desired that he wanted us to learn. The problem I sense today is that there are millions of people who feel guilty about their greed. It's an old conditioning from their childhood. Their desire to have the finer things that life offers. Most have been conditioned subconsciously to say, "You can't have that," or ; "You'll never afford that."
When I decided to exit the rat race, it was simply a question. "How can I afford to never work again?" And my mind began to kick out answers and solutions. The hardest part was fighting my real parents' dogma of "We can't afford that." Or "Stop thinking only about yourself." Or "Why don't you think about others?" and other such words designed to instill guilt to suppress my greed.
So how do you beat laziness? The answer is a little greed. It's that radio station WII-FM, which stands for "What's In It-For Me?" A person needs to sit down and ask, "What's in it for me if I'm healthy, sexy and good looking?" Or "What would my life be like if I never had to work again?" Or "What would I do if I had all the money I needed?" Without that little greed, the desire to have something better, progress is not made. Our world progresses because we all desire a better life. New inventions are made because we desire something better. We go to school and study hard because we want something better. So whenever you find yourself avoiding something you know you should be doing, then the only thing to ask yourself is "What's in it for me?" Be a little greedy. It's the best cure for laziness.
Too much greed, however, as anything in excess can be, is not good. But just remember what Michael Douglas said in the movie Wall Street. "Greed is good." Rich dad said it differently: "Guilt is worse than greed.
For guilt robs the body of its soul." And to me, Eleanor Roosevelt said it best: "Do what you feel in your heart to be right-for you'll be criticized anyway. You'll be damned if you do, and damned if you don't."
Reason No. 4. Habits. Our lives are a reflection of our habits more than our education. After seeing the movie Conan, starring Arnold Schwarzenegger, a friend said, "I'd love to have a body like Schwarzenegger." Most of the guys nodded in agreement.
"I even heard he was really puny and skinny at one time," another friend added.
"Yeah, I heard that too," another one added. "I heard he has a habit of working out almost every day in the gym."
"Yeah, I'll bet he has to."
"Nah," said the group cynic. "I'll bet he was born that way. Besides, let's stop talking about Arnold and get some beers."
This is an example of habits controlling behavior. I remember asking my rich dad about the habits of the rich. Instead of answering me outright, he wanted me to learn through example, as usual.
"When does your dad pay his bills?" rich dad asked.
"The first of the month," I said.
"Does he have anything left over?" he asked.
"Very little," I said.
"That's the main reason he struggles," said rich dad. "He has bad habits."
"Your dad pays everyone else first. He pays himself last, but only if he has anything left over."
"Which he usually doesn't," I said. "But he has to pay his bills, doesn't he? You're saying he shouldn't pay his bills?"
"Of course not," said rich dad. "I firmly believe in paying my bills on time. I just pay myself first. Before I pay even the government."
"But what happens if you don't have enough money?" I asked. "What do you do then?"
"The same," said rich dad. "I still pay myself first. Even if I'm short of money. My asset column is far more important to me than the government."
"But," I said. "Don't they come after you?"
"Yes, if you don't pay," said rich dad. "Look, I did not say not to pay. I just said I pay myself first, even if I'm short of money."
"But," I replied. "How do you do that'"
"It's not how. The question is 'Why,'" rich dad said.
"OK, why?"
"Motivation," said rich dad "Who do you think will complain louder if I don't pay them-me or my creditors?"
"Your creditors will definitely scream louder than you," I said, responding to the obvious. "You wouldn't say anything if you didn't pay yourself."
"So you see, after paying myself, the pressure to pay my taxes and the other creditors is so great that it forces me to seek other forms of income. The pressure to pay becomes my motivation. I've worked extra jobs, started other companies, traded in the stock market, anything just to make sure those guys don't start yelling at me. That pressure made me work harder, forced me to think, and all in all made me smarter and more active when it comes to money. If I had paid myself last, I would have felt no pressure, but I'd be broke." "So it is the fear of the government or other people you owe money I to that motivates you?"
"That's right," said rich dad. "You see, government bill collectors are big bullies. So are bill collectors in general. Most people give into these bullies. They pay them and never pay themselves. You know the story of the 96? pound weakling who gets sand kicked in his face?" I nodded. "I see that ad for weightlifting and bodybuilding lessons in the comic books all the time."
"Well, most people let the bullies kick sand in their faces. I decided to use the fear of the bully to make me stronger. Others get weaker. Forcing myself to think about how to make extra money is like going to the gym and working out with weights. The more I work my mental money muscles out, the stronger I get. Now, I'm not afraid of those bullies.
I liked what rich dad was saying. "So if I pay myself first, I get financially stronger, mentally and fiscally."
Rich dad nodded.
"And if I pay myself last, or not at all, I get weaker. So people like bosses, managers, tax collectors, bill collectors and landlords push me around all my life. Just because I don't have good money habits."
Rich dad nodded. "Just like the 96-pound weakling."
Reason No. 5. Arrogance. Arrogance is ego plus ignorance. I "What I know makes me money. What I don't know loses me money. Every time I have been arrogant, I have lost money. Because when I'm arrogant, I truly believe that what I don't know is not important," rich dad would often tell me.
I have found that many people use arrogance to try to hide their own ignorance. It often happens when I am discussing financial statements with accountants or even other investors.
They try to bluster their way through the discussion. It is clear to me that they don't know what they're talking about. They're not lying, but they are not telling the truth.
There are many people in the world of money, finances and investments who have absolutely no idea what they're talking about. Most people in the money industry are just spouting off sales pitches like used-car salesmen.
When you know you are ignorant in a subject, start educating yourself by finding an expert in the field or find a book on the subject.
مشارکت کنندگان در این صفحه
تا کنون فردی در بازسازی این صفحه مشارکت نداشته است.
🖊 شما نیز می‌توانید برای مشارکت در ترجمه‌ی این صفحه یا اصلاح متن انگلیسی، به این لینک مراجعه بفرمایید.