چگونه من دارم خردش می کنم
کتاب: خردش کن
/
فصل 18
سرفصل های مهم
چگونه من دارم خردش می کنم
توضیح مختصر
زمان مطالعه

7 دقیقه

سطح

خیلی سخت
دانلود اپلیکیشن «زیبوک»
این فصل را می‌توانید به بهترین شکل و با امکانات عالی در اپلیکیشن «زیبوک» بخوانید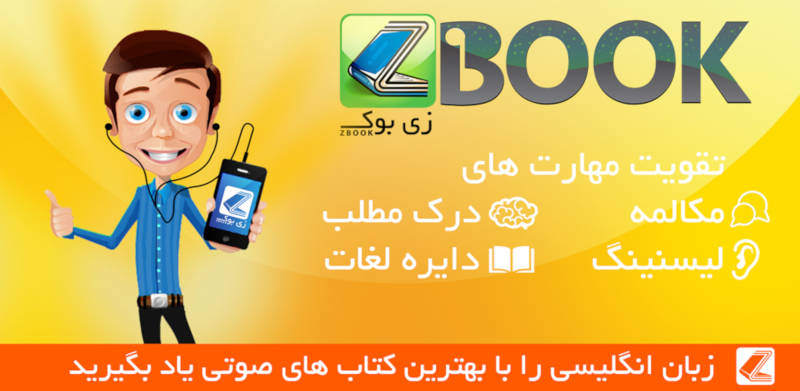 متن انگلیسی فصل
How I'm Crushing It
Andrew Nguyen, Brand with Drew
IG:@brandwithdrew
"My market started on Facebook, then jumped onto Twitter. They got away from Facebook, then jumped onto Instagram. They got away from Twitter, then jumped back into Facebook. And Snapchat, too." Where the attention goes, so goes Andrew Nguyen.
Andrew may follow the eyeballs, but he has always marched to his own beat. At seventeen, he tried to follow a traditional path and please his immigrant parents by accepting a scholarship to a small school in Hampton, Virginia, with the intention of studying to become a pharmacist. By the end of the first semester, he was failing almost every class. Thinking it might suit him better, he switched over to a five-year MBA program.
He didn't tell his parents.
It was summer before he finally confessed. Naturally, they were livid. They also pointed out that if he was just going to get an MBA, he could go to school in their home state of Maryland and get his degree for a lot less money. But Andrew wasn't willing to leave Hampton, because he had already started making a name for himself there—first as a barber. Andrew had learned to cut his own hair from his father, who had attended barber school after arriving in the United States from Vietnam. When Andrew realized he was in a dorm full of men who needed haircuts, he saw opportunity and hung a barber sign outside his door. Business was good; sometimes he cut ten or more heads per day. He was also gaining a reputation as a DJ. He'd noticed that the most popular DJ on campus was a senior. Someone was going to have to take his place when he graduated. He thought, Why not me? He used his barber money to buy a set of speakers and some DJ equipment and had them sent to the dorm. He started out doing a few events for free, again building his brand, until the reigning DJ noticed his potential and took him under his wing, making the necessary introductions to get Andrew good paying clients. "I truly felt this was something I was meant to do. I was meant to stay at this school, meant to meet the people that I was to meet, meant to grow these businesses. I got to the point where, once I realized that I truly believed in this vision, I was willing to do whatever it took to do it." Andrew's mother and father were not pleased and essentially disowned him. He was on his own, without even enough money to pay for lodging. He wound up living in his car and working in the school cafeteria so he'd have access to food. He became a reservist in the US Marine Corps to help pay his tuition. Eventually, however, he built his DJ brand into a thriving six-figure business serving the campus and the city (his predecessor-turned-mentor, Taylor Austin James, would become better known as DJ Tay James, Justin Bieber's official DJ).
Andrew didn't have to cut hair anymore, but he was marked by the months of homelessness. Saving money became his priority. He decided to use his MBA to get a job that would allow him to build up a financial foundation as well as teach him the logistics of the corporate world. He took a sales and marketing job with Pepsi. At the same time, he decided to start his own marketing agency, the O Agency.
"My passion wasn't barbering or DJ-ing. My passion was branding myself to become this DJ, this facade, this brand. There's a psychological quality to branding and marketing that's sometimes hard to quantify. You have to care and show people the quality of who you are and what you do." To test his knowledge and skills, he also decided to develop a marketing plan for his friend Bakari Taylor, a trainer who had earned some local notoriety for his brand, Body by Bakari, through a series of free boot camps he had held around the DC area the summer before. Taylor had the skills and charisma, Andrew had the business and marketing background. Together, they launched a big branding initiative, an East Coast No Excuses tour to help build brand awareness.
The tour was a huge success, but it almost broke Andrew. "That was the hardest year of my life, even past sleeping in my car and going into the Marine Corps. I knew that most businesses fail, I knew that the odds were against me, and I knew that I was not supposed to make it, so I was waking up at four or five in the morning to work twelve-hour days for Pepsi, then working six p.m. to two a.m., putting in time for the O Agency and Bakari. And I was still DJ-ing, too." Thank God Pepsi made energy drinks, which Andrew could get for free.
Within one year, he was done. He quit the DJ business and put in his two-weeks' notice at Pepsi. Within six months of launching the O Agency, he'd acquired his first NFL client. Today he works with brands like 7-Eleven and Sotheby's.
He read Crush It! only about two years ago, but it was reaffirming. "Hearing someone who's many, many levels ahead of me saying things that I've already thought . . . the overall mentality is what really excites me. There was so much confirmation that I was doing the right thing."
Until recently, he always prioritized the O Agency brand, preferring to wait until he had something to show for his efforts before putting his personal brand forward.
"You can brand yourself all you want, but if you don't have credibility or have not done anything, it's almost worthless. You can only sell something that's actually good."
Now that he has been able to "liberate" himself from the business, he has started building his personal brand, @BrandwithDrew.
I'm at a point right now where I realize I will probably never be broke again in my life. I've truly found my passion. And one of the things I truly want to do is help out a lot of people who are lost, especially the millennial market. I would go even deeper by saying the minority market. That's the niche that I'm really going after and putting myself in a position where I can really help people out. It's not about the money. I do a lot of things for free because I care more about impact than the monetary things.
I don't even consider what I'm doing as work anymore. I enjoy what I do so much. I want to continue speaking and building my own brand and writing books and creating events that help people. I would love to do that for the rest of my life.
These are the first seven essentials to a strong personal brand. I hope they sound familiar to readers of the original Crush It! It would be impossible to say these things too much or too often. You know how I know? Because for the number of times I repeat myself every year, there should be thousands and thousands more of you reaching your goals. The only explanation that such a large percentage of you aren't is that you're not taking me at my word. I exaggerate a lot for emphasis and entertainment, but I am not kidding when I tell you that if you scrimp in any way on any one of these building blocks, you will falter. It's just the truth.
There's an eighth essential. It's the only one that has seen some significant developments over the years. It's so important, it deserves a chapter of its own.
مشارکت کنندگان در این صفحه
تا کنون فردی در بازسازی این صفحه مشارکت نداشته است.
🖊 شما نیز می‌توانید برای مشارکت در ترجمه‌ی این صفحه یا اصلاح متن انگلیسی، به این لینک مراجعه بفرمایید.