چگونه من دارم خردش می کنم
کتاب: خردش کن
/
فصل 37
سرفصل های مهم
چگونه من دارم خردش می کنم
توضیح مختصر
زمان مطالعه

7 دقیقه

سطح

متوسط
دانلود اپلیکیشن «زیبوک»
این فصل را می‌توانید به بهترین شکل و با امکانات عالی در اپلیکیشن «زیبوک» بخوانید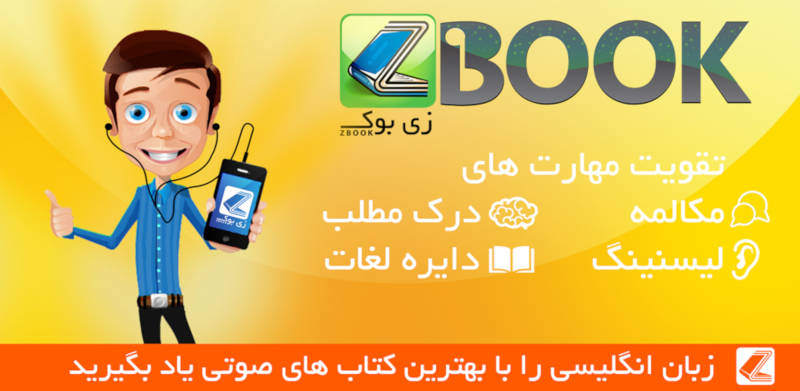 متن انگلیسی فصل
How I'm Crushing It
Jared Polin, FroKnowsPhoto
YouTube: froknowsphoto
Jared Polin's father had a great way of explaining why he always wanted to be his own boss: "I'm not going to be told when I can take a leak." A children's clothing salesman, he was known for his honesty. When Jared decided to go into business for himself, he vowed that honesty would be one of his calling cards, too. Along with his hair pick.
Jared uses a hair pick as a business card because he has a seriously big afro, and because he is the founder of FroKnowsPhoto, a YouTube channel dedicated to "fun and informative videos" about everything you'd want to know about photography, from proper lighting techniques to choosing the best gear. He spent his youth working in a camera store, started shooting professionally at the age of fifteen, and spent ten years touring with bands. This is not someone who ever had to think hard to identify his passion.
For years he had had a beautiful website that featured his best work, but he hadn't seen much business come of it. He was twenty-nine years old. His mother had passed away unexpectedly of cancer, and he'd stayed home to help his father take care of his centenarian grandmother. He was shooting weddings, the usual gigs photographers do to make their living, and earning $20K, maybe $30K a year. At the time, most people were saying that blogs were the way to build an audience, but he didn't consider himself a writer. Yet he'd watch other photographers' YouTube channels and be consistently unimpressed with the information they were putting out. Rather than criticize and tell them what they were doing wrong in their comments sections, he simply decided to do it better.
He'd attended an event, bartering his photography skills for a ticket, where he had heard this loud wine salesman talk about how he had used video to grow his family's liquor store.
This guy was very real and not trying to sell anything, even though he'd just written a book. And he said, "There's no secret to being successful on the Internet. You need to be good at what you do; you need to be passionate about it and go crush it." That resonated with me. It was like a weight lifted off my shoulders because someone else was saying what I was thinking. I had tried some things in the past, to make a couple videos and put them up, but for whatever reason, my head wasn't in it. I just wasn't ready, I guess, at the time. And reading the book, something clicked, and I thought, Now I'm ready to do this. He did this in the wine world; there's no reason why I can't go out there and exploit it in the photo world.
The original purpose of the videos Jared made was to help him book more photo gigs. Instead, people started coming to him for advice about how to buy camera equipment. Previously he'd always considered anyone else taking pictures as the competition. The last thing he'd consider doing was helping them so they could compete for the jobs he wanted. Now he did a one-eighty and decided he was going to give all his information away for free. "Because you know what? People don't have what I have." There was another motivation as well. His mother's death lay heavily on him. For years she had asked her son to teach her how to better use a camera, but time had gotten away from them until they didn't have any left. "It's one of the biggest regrets in my life. She wanted to learn photography. There's no reason I shouldn't have taken the time to do this. Other people need to benefit from the knowledge that I have so they can be successful and continue on." He maxed out a $15,000 credit card with an 18-month period of 0 percent financing, which he suspects was meant for his father but had his name on it. He bought camera equipment and merch, then started putting out content.
I found the thing that I could do, and I beat the shit out of it. I locked myself away for two years. Every day, day in and day out. I shot a video every single day. Wake up in the morning, come up with an idea, shoot a video, edit it, have lunch, come back, put it out into the world, have dinner, then stay up until one or two in the morning replying to comments. I didn't use teleprompters or anything. If I made a mistake, I would make fun of myself and keep going, partly because I didn't know how to edit video. All I knew how to do was put a beginning and an end on it. Sometimes good enough is good enough.
Within six months, he saw a rise in viewership: one hundred views, then two hundred. All along, he was commenting, answering questions, and interacting with viewers. He made himself available to anyone who wanted to talk.
Crush It! talks about building your business off of search.twitter.com. I also made it a point to answer every single e-mail that came in. I put up my Skype number so that anybody could call at any hour. If I was sitting there, I would take the call. Then I would get the caller's permission to record the call, because there's nothing like free content. They were asking me questions, and if they're asking it, then other people probably have the same one.
He made some connections to appear on other people's YouTube channels. As the number of viewers started to climb, so did the number of subscribers. In short order, Nikon and Canon and other photography brands started asking him to review gear. Sometimes they even offered to pay him to do it. "I'm very up front. Someone might pay me, but they can't tell me what to say. If there's going to be something bad about a product, I'm telling you what's bad, whether they're paying me or not. It's all about building credibility." The free model worked so well that in the end he didn't need to take other people's photography jobs. Now he barters trades with bands and musicians he wants to cover. They give him access, and he gets more content to share with the world. In seven years, he's put out 2,400 videos, all dedicated to helping other people become better photographers, and received one hundred million views on YouTube. At the end of the first two years, he'd generated about $80,000 in revenue. Today he says he can generate seven figures.
You are not going to be successful unless you put the work in. If anybody tells you otherwise, they're full of shit. It's all of the perseverance and all of the hard work you put in in the decades leading up to it that make you ready. Are you passionate about what you're doing? Are you good at what you're doing? Then fucking do it. It's one thing to read the book; it's another thing to take action.
I've watched Jared carefully for years, and what stands out to me is his inability to complain. Like me, he put out hundreds of hours of content while receiving little traction up front. But that didn't stop him. That's the difference between him and almost everyone else, including most of the people who will read this book—he didn't give up too early. Persistence is everything.
مشارکت کنندگان در این صفحه
تا کنون فردی در بازسازی این صفحه مشارکت نداشته است.
🖊 شما نیز می‌توانید برای مشارکت در ترجمه‌ی این صفحه یا اصلاح متن انگلیسی، به این لینک مراجعه بفرمایید.