سرفصل های مهم
اینستاگرام
توضیح مختصر
زمان مطالعه

13 دقیقه

سطح

خیلی سخت
دانلود اپلیکیشن «زیبوک»
این فصل را می‌توانید به بهترین شکل و با امکانات عالی در اپلیکیشن «زیبوک» بخوانید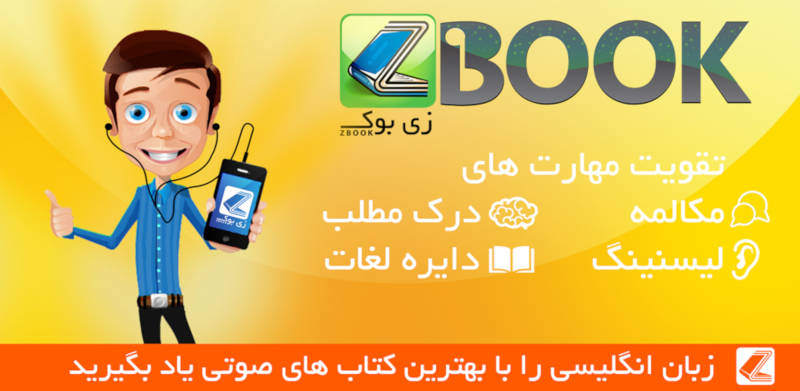 متن انگلیسی فصل
13 - Instagram
Except for YouTube, Instagram has created more famous people than any other platform. It's massive, it's a place where you can be equally successful as a content producer or a content curator, and it's the hottest social network in terms of scale and impact. Some would say it's gotten harder to get noticed there now that it's crowded; it's gotten so popular that college graduates are actually taking a year or two to see if they can get big on Instagram before trying to get a traditional job. It's not as flexible as Facebook, though I predict that very soon it will remove the time limits on videos. Although its content is bite-size like Twitter's, nothing in its structure makes it ideal for having conversations. Yet there are so many great tactics you can use to garner awareness—hashtags, collaborations, tagging, ads—that I believe the attention an influencer can enjoy here, especially skilled photographers, chefs, designers, and other artists, runs deeper than on Twitter or Facebook. I know it's true for the thirty-five-and-under crowd, and I suspect that the thirty-six-to-fifty-year-olds are starting to come around, because it's a newer, shinier, and maybe even happier place than their tried-and-true Facebook. Moreover, the importance of the platform doubled with the launch of Instagram Stories in August 2016.
Until then, Instagram was a highly curated place. That's one of the reasons people love it so much. Less polarized and politicized than Facebook, it's a place where you go to post the beautiful highlights of your days. That was a bit of a problem. In fact, on the day Stories launched, CEO Kevin Systrom admitted to TechCrunch that he hadn't posted anything to Instagram in the six days before the interview because "none of the moments seemed special enough."1 Meanwhile, the success of Snapchat Stories had proven that people were extremely interested in sharing the raw footage of their lives so long as they knew it wouldn't stick around to haunt them forever. So Instagram copied Stories and became a platform that gave users complete freedom to create as the mood moved them. They could put up a beautifully filtered photo and leave it up like a fine work of art or put up a piece of throwaway content that would be scrapped like the first draft of your last sales presentation.
It scaled fast. Snapchat had already laid all the groundwork in getting people comfortable with the idea of ephemeral content, so there was no learning curve to contend with, as is the usual case when platforms introduce new features. Instagram placed it at the top of the app, too, making it impossible for users to miss. In less than a year, Instagram Stories became one of the most popular features of one of the biggest platforms in the world, offering a dynamic place for users to create content to complement their perfectly curated Instagram feed.
There are many features that make Instagram a requirement for any budding influencer or entrepreneur. You can post for posterity, or you can post for instant gratification. You can draw and filter and caption and tag. Though the feature is currently available only to verified accounts, you'll soon be able to add links to your posts, a simple move that will open the floodgate of opportunities to drive people to your other content, whether it's on your website, your blog, or other social networks.
Anyone wishing to build a personal brand should be on Instagram. Create a profile now, or regret it for years to come.
7 Steps to Biz Dev
Make sure your Instagram is full of incredible content, the best you can make. More people are about to come see what you're about.
Search relevant keywords. For example, if you're building a biker brand, motorcycles.
Click on the first hashtag that shows up. As I write this, there are over 2.4 million posts with #motorcycles.
Click on every picture you see with that hashtag. The first four that show up in this instance belong to accounts that have a combined following of over one million Instagrammers.
Investigate every account and any linked websites to confirm that they are owned by people or companies in your field, or even if they're not, to check if they could use your services or products anyway.
Click on the three dots in the upper right corner of their pages and send those individuals or businesses a custom-written direct message. Do not spam with cut-and-paste bullshit. If that's the best you can do, you've already lost.
In your message, explain what drew you to them (I love your work; I've always admired you; you post the funniest memes; this post is so creative; etc.), why you are worth paying attention to (my goal is to promote better biker safety; I've designed a helmet even the most helmet-averse rider won't mind wearing; I've launched the freshest, most exciting biker-themed YouTube channel on the Internet), and what value you can offer (I'd like to send you one of my helmets to try; I'd love to invite you on air to talk about your new book, and I'd be honored if you'd let me make you a free video documenting your next ride; I can send you six bikers to model leather jackets on your vlog for free).
You can also target your search by location. Just type in the name of your city, sometimes even your neighborhood, and click Places or look for the location symbol in your list of top results. You'll see everyone who posted in your immediate area.
Do this—search, click, investigate, DM—for six to seven hours every day. Do it during every lunch break, every bathroom break, every time you're waiting for your child to get out of dance class, and in the twenty minutes you've got before the enchiladas come out of the oven.
Only a tiny fraction of the people you reach out to will respond. That's all you need. With every successful contact, you increase your ability to prove yourself worthy of any attention at all, and you increase your visibility. Do this enough times, and the effect will snowball until suddenly you'll be the brand that people and businesses start reaching out to.
To see these instructions in action, go to the following post: GaryVee.com/GVBizDev.
Imagine This
Let's say your name is Rick, and you're a twenty-seven-year-old clothing store manager in Nashville, Tennessee. You're ambitious, and you're lucky enough to work for an organization that isn't interested in micromanaging your social-media accounts.* You start taking pictures of everything in the store—let's call it EnAvant—and everyone who walks in, if they will let you. You photograph the tops as they're being laid out on the shelves, the dresses as they're being hung, the shoes as they're being displayed. You photograph yourself in the men's fashions, adding your personal flair to every outfit, and you photograph your female employees in the women's clothing. You ask your customers if they'll pose for pictures in their new outfits. Then you post every picture on your Instagram account, accompanied by well-thought-out, relevant hashtags. You know that how you frame your images, or the techniques you use to give them a sense of fun or creativity and really show off the clothes, will be crucial to growing your fan base. But you can't build a fan base if you're not visible. Aside from getting influencers to mention you or your product, or paying for ads, you know that the fastest way for a brand starting at zero, like yours, is to master hashtags. If it's springtime, and you're posting a picture of a woman in a canary-yellow raincoat, you include the coat brand's hashtag, along with #EnAvantwear, #springfashion, #springlooks, #raincoat, #readyforrain, #yellow. As more people spot your work, in time you become known for your fashion sense and cheeky sense of humor.
You start reaching out to people who live in the vicinity of the store, but you don't use direct mail, because who's got money for that? And you don't hunt for the fashionistas and society people already appearing in the local culture-and-lifestyle glossies that document all the area fund-raisers and real estate development. Instead, every day during your lunch break, you open up your Instagram account and type in "Nashville, Tennessee." Up pop the most popular posts in the area. You click around on a few of the ones with the most followers to make sure they live in or around Nashville, and in particular, you look for pictures in these accounts that suggest the account owners would be interested in wearing pieces from your store. You then send them a direct message: "Hi, my name is Rick and I'm the manager of EnAvant. Love your look. Come by the store, we'd love to give you a gift certificate for 20 percent off." In the time it takes you to finish your chicken salad, you've started building relationships with six new people who live near your store and have a proven interest in your product. You do this every day, five days a week. Of the thirty-two people you talk to every week, seven post a story about how this guy named Rick who works at EnAvant reached out to compliment their shoes, top, or hat, and offered them a discount at the store.
Maybe you go even further. You put together a fashion show and DM all the influencers in the area, as well as any locals whose Instagram account makes it clear they're really into clothes and accessories, and invite them to attend so they can see the new collection and get 30 percent off all in-store purchases. And then you make sure the event is so fun and special that people start posting pics of themselves and telling their followers where they're spending their evening.
Here's what happens next:
People start posting pictures of themselves on their own Instagram accounts and tagging you, the brand, and the store. Competitors start reaching out to find out if you're interested in re-creating some of your magic at their stores. Meanwhile, someone in EnAvant's upper management takes notice and realizes that she has an incredibly valuable employee in Tennessee whom she will do pretty much anything to keep.
Or:
By following up all this incredible word of mouth with impeccable customer service for those who venture into the store, in short order EnAvant becomes one of the hottest new stores in Nashville—and you catch the attention of fashion photographers and clothing designers all over the country.
Or:
Some of the brands you feature in your Instagram posts notice what you've done and reach out to find out if you're interested in helping them with their social media. That's another big win.
Or:
You have so much fun sharing your brand of visual storytelling that you decide you want to do it full-time, and you launch your own digital fashion magazine.
Not only can you build business for the store by biz-deving this way, but also you can make someone's day. Any or all of these scenarios could happen, and they could happen to you, whether you're a clothing store manager or work in retail of any kind, even in a restaurant. It all comes down to passion and proper execution.
مشارکت کنندگان در این صفحه
تا کنون فردی در بازسازی این صفحه مشارکت نداشته است.
🖊 شما نیز می‌توانید برای مشارکت در ترجمه‌ی این صفحه یا اصلاح متن انگلیسی، به این لینک مراجعه بفرمایید.