چگونه من دارم خردش می کنم
کتاب: خردش کن
/
فصل 12
سرفصل های مهم
چگونه من دارم خردش می کنم
توضیح مختصر
زمان مطالعه

10 دقیقه

سطح

خیلی سخت
دانلود اپلیکیشن «زیبوک»
این فصل را می‌توانید به بهترین شکل و با امکانات عالی در اپلیکیشن «زیبوک» بخوانید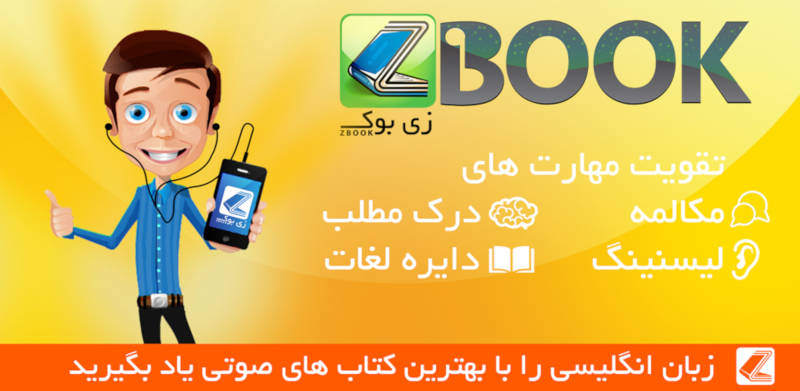 متن انگلیسی فصل
How I'm Crushing It
Alex "Nemo" Hanse, Foolies Limited Clothing Company
IG: @Foolies
The day after Alex "Nemo" Hanse turned thirty, he was in New Orleans to try to meet a few women.
Not just any women. Specifically, some of the stars listed on his T-shirt, like Taraji P. Henson and Ava DuVernay, who were in town to attend the Essence Festival, a four-day megacelebration of black culture in general and black women in particular. It's the T-shirt that put his clothing brand, Foolies Limited Clothing Company, on the map.
But what's really interesting about his presence at the gathering is how he got there.
His fans and customers gave him birthday money to pay for it. They literally sent him the money to buy himself a plane ticket so he could attend and connect with people who could help him grow his brand.
That's some pretty spectacular customer love and loyalty. Alex must have been doing something right.
Alex has always had a strong entrepreneurial spirit. His mother died when he was in the fifth grade, and since he didn't have a father figure, he was taken in by a family friend (who had twelve kids of her own). He was grateful to have a roof, but at school he got tired of getting picked on for his raggedy clothes and shoes, so he'd carry around a big duffel bag stuffed with chips, candy bars, and Capri Suns that he could sell to earn a little money. He also worked after school at a car wash, where he got paid under the table because he was underage. "I was just trying to survive." In 2005, when he was a student at the University of Florida, Alex was a rapper. "Dropping bars and spitting hot lines of fire . . . at least, in my mind I was." While Googling "How to create a brand for a rapper," he found an article that said a rapper needed to create an identity for his fans. So he and his "brother of another color," Billy, a big supporter of his music, worked to come up with some kind of catchphrase. "And we're sitting around saying, 'Man, this idea sounds so foolish. This is so foolish of us.' We kept repeating it and playing around, and we started saying, 'Yeah, we're Foolies.' And it was like, 'What's a Foolie?' And I said, 'I guess somebody who's dumb enough to try something and figure it out in the end.'" After graduating in 2009 with a degree in sports medicine, Alex couldn't find a job, so he kept concentrating on his music while working at an AT&T store. Then he and Billy decided that rappers needed a clothing line. They had no money, so they ironed the word FOOLIES on a dirty white T-shirt. They did what Alex calls the Daymond John effect: "Put it on one person, take a picture, you take it off. Put it on another person, take a picture, take it off. Because you don't have money so you can't give shirts to everyone, but if you can post pictures on Facebook and Twitter and make it seem like everyone has a shirt, maybe other people will want it, too. And that's what started happening for us, slowly." The shirts were created to bring attention to Alex's music, but they soon became his main output. He came up with clever ways to deliver an extra special experience to his customers. When he had a special sale, he'd send customers who bought a shirt a custom link to a YouTube video of himself singing a song with their name in it, or some other personal message. He shipped the shirts inside miniature paint cans, the idea being that when you opened the can you'd be releasing your dreams. And he'd send a handwritten letter to every customer, along with a dream journal, "because that's the biggest thing that people don't do: they don't write their goals down, so they can never manifest and come to life." As soon as customers received their order, they'd post a picture to social media. Except, interestingly, sometimes they didn't post the shirt—they posted the letter, the can, or the dream journal. They'd thank Alex, saying it had been years since anyone had written them a letter, and some attached the letters to their refrigerators or bathroom walls.
The company eked out an existence, barely, while Alex kept working a day job, tutored, mentored at Boys and Girls Clubs, and couch-surfed. It was hard going, but he kept at it. Reading Crush It! in 2015 "was a confirmation that I wasn't crazy. I'd go to pitch competitions and these fake investors would chew me out: 'How is that scalable? Why are you writing letters to every customer?' I started reading the book and thought, Man, somebody finally gets me. It was like finding a long-lost friend or meeting your twin after being separated and you didn't even know you had one." He realized his problem was that he wasn't creating enough content. "I went all-out motivational, plastering Facebook with posts."
In September 2015, he watched on television as Viola Davis won her first Emmy. That same night, Regina King won her first Emmy, too. "I was bawling. My brand has never deliberately focused on black women, but they've always supported me. So I was like, 'Man, we need to make something motivational based off of this dopeness that these black girls are doing.' That's when we listed all the phrases, like a regular graphic." The graphic was a list of ways in which people could emulate the black female powerhouses of our era: WRITE LIKE SHONDA. SPEAK LIKE VIOLA. WALK LIKE KERRY [WASHINGTON]. BE FIERCE LIKE TARAJI. BE STRONG LIKE REGINA. LEAD LIKE AVA.
"I posted the graphic right before work at about eight thirty in the morning, and around maybe ten fifteen, my phone started buzzing. So I go to my Facebook page and I see forty-plus shares. I had gotten shares before, but this was a weird number, and it kept increasing. What was going on?" The reason Alex's phone was buzzing incessantly was because best-selling author, speaker, and digital strategist Luvvie Ajayi, aka Awesomely Luvvie, had posted the graphic to her page. She messaged him and told him he needed to put those names on a shirt. "She didn't even know I had a T-shirt company. She just thought I was a random guy, which is crazy how God works and how everything just lines up." Then Ava DuVernay reposted the graphic on Twitter.
"It started freaking going everywhere." Alex quickly added a few more names to the graphic—LUPITA [NYONG'O], UZO [ADUBA], ANGELA [BASSETT], and QUEEN [LATIFAH]—and turned it into a T-shirt with the Foolies logo on the back.
That detail, the logo placement, is important to what happened next.
A few months later, on a Wednesday, Alex got an e-mail from Essence asking for shirts for a youth choir to use at an event called Black Women in Hollywood. They needed them by Sunday in time to tape the show later in the week.
"It was a Hail Mary mission." It usually took weeks to get T-shirts printed, and on top of that, he had just switched printing companies because the previous one kept blowing him off. The new company managed to give him a quick turnaround time, and he shipped the shirts in time for the event.
There was no footage when the event itself happened, but soon afterward he got an Instagram alert. It was a picture of the girls wearing his T-shirt, and standing there with her arms around them was Oprah Winfrey.
He'd had no idea the event was sponsored by the Oprah Winfrey Network (OWN).
He and his COO, Kim, started plastering the shirt everywhere they could. When the show aired on OWN, at first there was no sign of the choir. Alex was sure the segment had been cut. Then, right after a commercial break, there they were.
The T-shirts looked fantastic, but Alex realized that maybe putting the logo on the back instead of the front hadn't been such a good idea. "We had wanted the shirt to be about the graphic, not about us, and we wanted to make sure that our customers knew that we always had their backs. Real smart, genius." That night Shonda Rhimes tweeted out a picture of the shirt, tagged to Foolies, and posted it to Instagram, too. "I've never gotten so many notifications in my life," says Alex.
Since then, any money Alex has earned has gone back into the business or into free shirts for influencers. There are a few new versions of the shirt, listing different actors. He tries to attend as many conferences as he can where he will meet other influencers, volunteering to work there because he usually can't afford the ticket price. He recently received a comped ticket to the BlogHer conference from someone who heard him speak about Foolies at another event several months earlier and wanted to make sure he could go.
He's committed to motivating people to reach their goals with more than just a T-shirt. "I don't want to just sell you T-shirts. What happens if you don't buy one? Is it now over for you to be motivated? Why not serve just to serve?" To that end, he launched a podcast called Dream Without Limits Radio, where he collects stories of dreamers, game changers, and people living out their purpose.
So the podcast numbers are interesting. I think more people are following me as a whole than necessarily listening to the podcast. The episodes will fluctuate, so we'll probably see two or three hundred, or we'll see fifty, forty-five. I'm OK with those numbers only because the responses that I get and the people, they're the fifty or two hundred who really want it. It doesn't sound as cool because I don't have tens of thousands of listeners, but I know those fifty or two hundred are the ones who are actually taking it and doing something with it, and that's what I'd rather have. Because they're gonna be the ones who give me two, three, four thousand later.
I get to bring on people of color and women, who don't get highlighted enough. You'll see all these dope women on there. I love guys, but I know where my market is, and my niche. People tell me, "Oh, you need to expand and talk to all these people," and I'm like, "Gary gets it." Alex mentored a lot of students at the University of Florida and continues to visit middle and high schools to talk to them about entrepreneurship and getting out of the 'hood. When his brand started to take off, a number of his former mentees told him that it made perfect sense that this would be his calling. "This has always been what you've been doing. Now it's just in the form of a clothing company."
مشارکت کنندگان در این صفحه
تا کنون فردی در بازسازی این صفحه مشارکت نداشته است.
🖊 شما نیز می‌توانید برای مشارکت در ترجمه‌ی این صفحه یا اصلاح متن انگلیسی، به این لینک مراجعه بفرمایید.