چگونه من دارم خردش می کنم
کتاب: خردش کن
/
فصل 43
سرفصل های مهم
چگونه من دارم خردش می کنم
توضیح مختصر
زمان مطالعه

8 دقیقه

سطح

خیلی سخت
دانلود اپلیکیشن «زیبوک»
این فصل را می‌توانید به بهترین شکل و با امکانات عالی در اپلیکیشن «زیبوک» بخوانید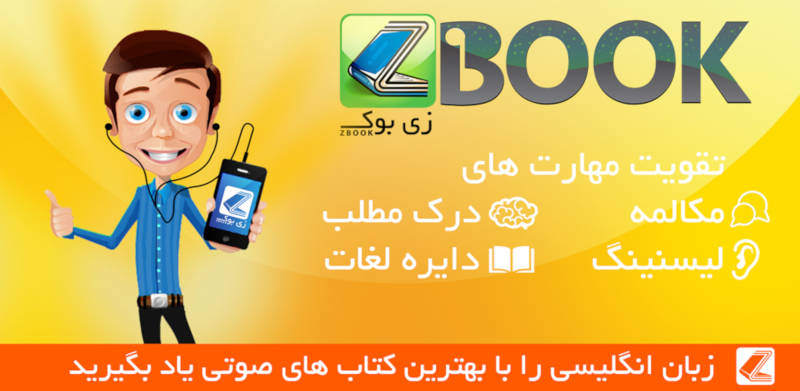 متن انگلیسی فصل
How I'm Crushing It
Brittany Xavier, Thrifts and Threads
IG: @thriftsandthreads
It was supposed to be just a hobby, a creative outlet to practice with her new camera. That's what Brittany Xavier had in mind when she launched her blog, Thrifts and Threads, in December 2013. Even as a political science major, she'd always loved fashion and had made it a habit to follow trends and designers. Her look was a blend of high and low fashion, mixing ready-to-wear with vintage finds and select designer pieces. Upon graduation, she was accepted by several law schools, but, concerned that law school was incompatible with raising a toddler—her daughter, Jadyn, was only three years old—she instead went to work for an insurance marketer that would guarantee family-friendly hours. It paid the bills, and it wasn't too demanding. She often found herself finished with her goals for the day by four p.m. and had to find busywork to fill up the time until she could go home at six.
Even when they were dating, she and her husband, Anthony, also in marketing, had always had side hustles, such as buying items at discount stores and reselling them on Amazon. It was something they did as a couple, a shared activity that gave them a little sense of freedom. In addition, Anthony, who had developed an interest in Web design and social media in college, built websites. When he got a camera soon after they were married, they thought they'd go out and take pictures of themselves and their daughter, document their family life on a blog, and hopefully make a little money off the affiliate links. Xavier, always interested in style and fashion, would do the creative, and Anthony would take care of the back end of the blog.
The only reason Xavier started an Instagram account was to promote and bring traffic to the blog. She figured out that she was supposed to tag brands and use hashtags by looking at other accounts like hers. Six months in, when she'd accrued about ten thousand followers and was earning about $100 per month from the affiliate links on her blog, she started getting occasional calls from brands asking if they could send her some clothes so she could post photos of herself wearing some of their pieces. That's when she started doing some research and discovered that there was a whole strategy behind growing an Instagram account. She and Anthony stayed up late at night reading and listening to podcasts about online marketing. It was after reading Crush It! that they realized the blog could be more than just a fun hobby—an actual business.
That's when she started charging brands for posts. At first, one Instagram post with the brand mentioned in the caption was $100. If the brand simply wanted to be tagged, she'd charge $50. When the people on the other end of the phone expressed surprise, "Oh, only $100?" she knew she was underselling herself, so she upped her fee to $200 per post. Then one day, an established jewelry line e-mailed her and proposed one blog post and one Instagram post for a fee of $1,000.
Xavier wasn't a seasoned influencer yet, but she was smart enough to know that a company's first offer was almost always less than what it was ultimately willing to pay.
Again she raised her rates, and soon she was earning as much or more per day as she was at her insurance marketing job. After three months of matching her income, a year-and-a-half after starting the blog, she left her day job so she could network and accept more invitations for brand meetings and to preview new collections. There she also met other bloggers who were willing to answer questions and help her calculate her worth. At her husband's suggestion, she also started getting more personal on her blog, starting with a post titled "I Quit." The response was so overwhelming, in particular from other people wanting advice on how to start their own blogs, that she started posting weekly blogging tips. The first, "How I Started My Blog in 5 Steps," remains one of her most read posts.
Today Xavier has a manager who negotiates her fees and helps her get branding work, but she still tags brands she's wearing, and she only posts brands she really loves and believes in. The blog has also expanded from strictly fashion to a lifestyle brand. Xavier travels a lot for work, but she uses the opportunity to produce travel content on the go, photographing herself at hotels, resorts, and restaurants that she likes and that she thinks her readers will appreciate. For this reason, she has developed good relationships with a number of hotel brands, and now when she and her family travel on their own, their stays are usually comped. She is also frequently invited to visit openings of new resorts or hotels so she can share the experience with her readers.
In May 2016, Anthony quit his job, too, a move he announced in a blog titled "He Quit Too." The pair tries to shoot all their photos during the day so that they are available when their daughter comes home from school. Jadyn's life changed as well. Her father is present for every school event. She no longer attends after-school care. Sometimes brands request pictures of Brittany with Jadyn, especially for child-friendly or Mother's Day events or promotions. When that happens, Xavier's rate goes up, and she deposits a portion of the fee into an account created for Jadyn, which she's using to teach her ten-year-old the basic principles of financial literacy.
The multiple deadlines and the inability to turn off the machine, even for a short vacation, can create a lot of pressure. "I've been doing this for almost four years, the same thing every day. We're taking photos, we're shooting content, writing, thinking about future trends." But the couple's daughter helps keep everything in focus for them.
Having a child means that Xavier refuses more jobs than a lot of other lifestyle bloggers. It's not always an easy choice.
I turned down a really great job from a well-known jewelry line. They wanted me to attend a two-hour dinner, and post to Instagram and Facebook while I was there. The job was more than a three-month salary at my former full-time job. As far as posting requirements, this was one of the easiest jobs I probably could have booked, but I had agreed to go on a school trip to Sacramento with Jadyn. It was killing me, but I had to keep it in focus. The whole reason I did this was so I could go on these trips with Jadyn and be there for her. There will be other jobs.
The competition in the fashion and lifestyle blogosphere is fierce, but Xavier still sees room for newcomers. "Even though it is saturated, if you can do it in a unique way or have your own style, you can definitely stand out in the crowd. Brands are always looking for what's new. They're also pouring more money into [influencer marketing], because they're seeing more of the conversion of blogs versus a radio ad or a television ad, where they have no tracking. But through blogs, they're able to track exactly where the links are coming from and exactly the conversions.
"Brands are definitely catching on more, and the ones that are not using affiliates or not doing the campaigns are figuring out how they can get into that." In fact, digital ad sales are expected to surpass global TV ad sales by the end of 2017.2
On screen Xavier and her family's life seems effortless, but she expresses surprise at how many people don't recognize how much work it takes to build a successful blog and Instagram account.
So many people write me and say, "I wrote a post and no one read it. So how would I grow that?" I'm like, "You didn't even do any consistent work." I worked so much on the weekends and nights while working my other job. I didn't go out with my friends. I didn't go out on dates. We literally stayed at home and worked on our computer after our daughter went to bed. It's a lot of writing; it's a lot of research. You don't just sign up. For the first year, I wasn't making any money, maybe $100 or $200 a month. It was nothing. People don't understand that part. They're like, "Why would you do it for a year when you see no return?" I was seeing a return on my readership, and my following was growing, and that was motivating me. But for someone starting a blog who wants to make it specifically for money, it's a hard way to start, because you're not passionate about what you're doing. You have to love what you do.
مشارکت کنندگان در این صفحه
تا کنون فردی در بازسازی این صفحه مشارکت نداشته است.
🖊 شما نیز می‌توانید برای مشارکت در ترجمه‌ی این صفحه یا اصلاح متن انگلیسی، به این لینک مراجعه بفرمایید.