چگونه من دارم خردش می کنم
کتاب: خردش کن
/
فصل 28
سرفصل های مهم
چگونه من دارم خردش می کنم
توضیح مختصر
زمان مطالعه

16 دقیقه

سطح

خیلی سخت
دانلود اپلیکیشن «زیبوک»
این فصل را می‌توانید به بهترین شکل و با امکانات عالی در اپلیکیشن «زیبوک» بخوانید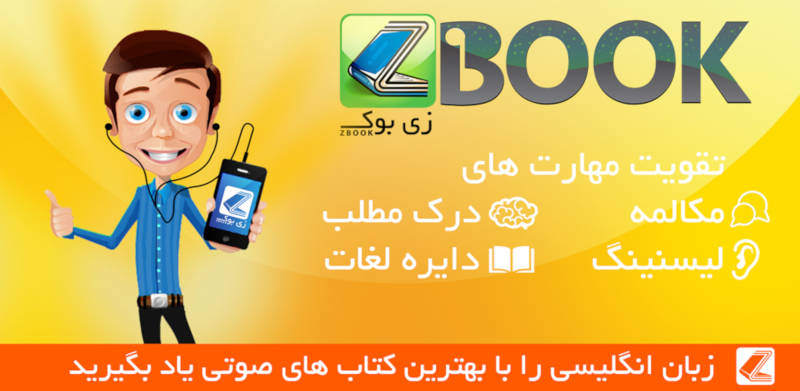 متن انگلیسی فصل
How I'm Crushing It
Pat Flynn, Smart Passive Income
IG: @patflynn
Pat Flynn had planned to be an architect since the days when he was a straight-A high school student. After graduating magna cum laude from UC-Berkeley, he quickly landed a job with a renowned architectural firm in the Bay Area, where he became one of the youngest people ever to become job captain. His future bright, his 401k growing, he proposed to his girlfriend, who said yes. It was March 2008.
You know what happened next.
Three months later, Pat lost his job, along with 2.5 million other people in the country that year. It was a huge blow. Pat had even gone the extra mile to become accredited in Leadership in Energy and Environmental Design (LEED), a professional credential that proves mastery in the highly specialized area of green building. The LEED AP exam is so rigorous, it has only about a 30 percent pass rate.1 His bosses had assured him that the certification would look good on his résumé and factor favorably into his annual reviews. Eager to impress people and differentiate himself from the competition, Pat studied during much of 2007 and the early months of 2008 to prepare for the test. Overwhelmed by the mountain of material—the reference guide alone was more than four hundred pages—he created a website to keep himself organized and make it easy for him to cross-link and access his resources and notes from wherever he happened to be, because he traveled so much for work. He took the exam in March 2008 and passed with high marks. That's when he got promoted to job captain.
Because he was in that role, he was given a few months to wrap up his projects before his job ended. That bought him a little time to shrink his expenses and get ready to live extra lean. He and his fiancée moved back in with their respective parents, and Pat started calling everyone he knew in the industry, and every contractor or mechanical firm he'd ever worked with through his employer, to beg for a job. No one was hiring. A fat lot of good all that studying had done him. A vague sense of depression started to settle in.
In the meantime, he still had to show up for work. Normally he listened to his music playlist during his morning commute—he was taking the train, which was cheaper than driving—but one day he got bored with it and started poking around the podcast selections. He stumbled on the Internet Business Mastery show, hosted by Jeremy Frandsen and Jason Van Orden. That day they were interviewing someone who was making six figures a year helping people pass something called a project management exam. Pat thought about his website. Aside from sharing it with a few coworkers, once he passed the exam in early 2008, he'd mostly forgotten about it. He thought, I've passed the LEED exam. Maybe I could create something people could use. So he went to his site. Still not sure how he was going to monetize it, he installed some traffic analytics to prepare for whatever marketing he figured he'd eventually come up with. It didn't take him long to see that thousands of people were visiting to help themselves to the information already there.
He activated the comments section, and sure enough, people started asking questions. He knew the answers. While interacting with his visitors, he started spending hours engaging with people in other architecture, LEED, and sustainable-building forums, leaving trails to bring them back to his website. At the end of July, he added Google AdSense to his website. By the end of the first day that the site was Google Ad enabled, he had earned $1.18. "It was the most incredible feeling ever. This could actually work! Obviously, you could find that amount of money in the couch cushions, and I couldn't live off $1.18 per day, but it was a sign to me to keep trying. Who else out there is doing this thing, and where can I get some advice?" The hosts of the podcast that had inspired Pat to monetize his website had launched a formal "mastermind" program, as outlined in Napoleon Hill's 1937 self-help classic, Think and Grow Rich, to help walk people through the steps of building an online business. One of the founders moved to San Diego, where Pat was living with his parents, and agreed to host an in-person group meeting where people could talk about their process. Pat decided to join them, meeting at a Panera Bread not far from his parents' house. "I felt I had nothing to add, nothing to contribute. I just wanted to be a fly on the wall and listen. And then everybody was introducing themselves and talking about what they had going on. And I was so impressed. It was really inspiring." It was also really intimidating, and as it came close to being his turn to talk, he got so nervous that he started sweating and having trouble breathing. They asked him to explain what he was up to, and he told them that he'd just gotten laid off but he had a website that helped people pass the LEED exam. They had no idea what that was.
And I'm like, "Yeah, see, nobody knows about this. This isn't going to work out very well."
And they said, "Well, that sounds interesting and very niche. What's your traffic like?"
I said, "Oh, you know, a couple thousand people."
"That's pretty good, you know. Two thousand people a month? You could work with that."
And I was like, "No, two thousand a day."
Whaaaat?
They were stunned. "You're not monetizing this? You don't have an e-book?"
And I said, "I don't know what that means."
The group spent the next thirty minutes explaining to Pat what he could and should do.
It took about a month-and-a-half of working day and night for Pat to write his e-book, which was a compilation of much of the same information that was on the website, but better organized and easier to read, complete with charts. His mentor explained what tools he could use to turn it into a PDF and sell it online (he used one called e-Junkie). He put a graphic on the sidebar of the site, a PayPal button, and a little description of the book, which he priced at $19.99. At this point, he was a week-and-a-half away from joblessness. His sole comfort was knowing that if this didn't work—and he was pretty sure it wouldn't—his parents had promised they wouldn't kick him out.
It was two a.m. when he went live. Pat went to bed, and when he woke up four hours later to get ready to work, he checked to see if he had gotten any sales. Nothing.
"I thought, God, this is worthless. I wasted all that time. And then I gave myself an out. It was still early. Nobody was buying study guides at three a.m." So he took the train to work, arriving around eight-thirty a.m. He checked his e-mails. Nothing.
I was starting to despair, and then fifteen minutes later, I got a notification of payment received for $19.99 minus the fee to PayPal. It was the coolest e-mail I ever received. Then immediately after the rush, I started thinking, Crap, what if he returns it? What if he doesn't like it? What if he sues me because the information is wrong?—all this negative stuff that most people feel when they do something outside their comfort zone. So, I go outside for a walk, because I'm hyperventilating, and I come back fifteen minutes later, and there's another e-mail from PayPal saying that I had made a sale.
So even when I was out on a walk, I was making another sale, and that just blew my mind. Like, holy crap, this thing is now available to people 24/7/365, and I don't have to be there in order to actually make the transaction happen. Between the book and the ads on my site, I ended up generating $7,908.55 that month, which was two-and-a-half times more than my architecture income.
There were a few ups and downs, but from that day on for the most part, Pat's income grew month after month. He became known as a LEED expert because no one else was providing the help people were seeking. All that work he had put into the website was paying off. By March 2009, he was bringing in $25,000 to $35,000 per month.
Along with questions about the LEED exam, Pat started getting requests for information about how he had built his site and business. He remembered all the business gurus he'd looked up, the sites he'd explored, and the newsletters he'd subscribed to when he was trying to figure out how to get started himself. He recalled how he'd felt that they were doing a bait and switch, luring him in with big promises but ultimately delivering very little useful information. "I wanted somebody to be up front and honest with me, but I felt that they just wanted my money." So he launched SmartPassiveIncome.com, a site where he could document everything he had learned about starting an online business.
Two things happened that made him realize that these websites were not destined to be temporary income generators to keep him afloat until he could get his architecture career back on track.
The first thing was a phone call. About two months after Pat launched SmartPassiveIncome.com, his old boss got in touch. He had been let go from the prominent architecture firm as well and had started his own company. He'd invited a number of Pat's old colleagues to join him, and he wanted Pat to come work for him, too. He offered a higher salary than Pat had been earning at the old firm, a private office, and a year's rent. All Pat had to do was move back to Irvine and pick up where he left off. "It didn't take me more than two or three seconds to say, 'No, thank you.' And when I hung up, I thought about his offer and was very surprised that I had answered so quickly. Why? It was a sign that this was the direction I wanted to go, and I needed to really own it. I wanted to become an entrepreneur." The second thing was that he discovered Crush It!, which helped him come to terms with what had to happen next. "The book says, 'If you want to make money selling worms, do it, and own it, and be that guy.' The LEED exam stuff? Those were my worms. I was that guy."
It wasn't just reading the text of Crush It! that influenced how Pat ran his business. Visiting the book's Amazon page, Pat noticed something else.
Gary was actually replying to the occasional negative reviewer and saying, "Hey, I'm sorry this book didn't speak to you. Let's get on the phone and chat." I couldn't believe that an author was paying attention, responding to comments, and offering a phone or Skype number. Many of the one- or two-star reviewers came back with a follow-up comment. They might not have changed their opinion, but they'd say, "Gary, I still don't agree with you, but I so appreciate the time you took to reach out to me and understand where I was coming from." That impressed me more than even the content of the book itself. Where is the ROI in responding to a one-star comment? I saw that (a) he took the time, (b) he cared enough to reach out, and (c) he cared to see what he could do to improve.
After that, Pat adopted the same response strategy to any negative comments he received, and the ROI has been clear. "Sometimes those people with whom I've talked on calls just misunderstood something I said and have gone on to become some of my biggest fans."
Right around this time, Pat's earnings show a striking upward inflection point. "I'm not saying that Crush It! was the sole reason why I was able to grow my income to what it is now, but I went bigger, that's for sure. I started to produce more things instead of being just a blogger. I started to look for other ways to expand beyond my realm of comfort." And expand he did. He started a YouTube channel in 2009. In 2010, he launched the Smart Passive Income podcast, which has seen more than forty million downloads. In 2011, he started accepting offers to speak. To provide a space to answer the deluge of questions he gets from his followers, he then created a daily Ask Pat podcast, as well as a few others to address niche subjects. His self-published book was a Wall Street Journal best seller.
All along, he followed through on his commitment of being a "crash test dummy" for online business development. He started creating new businesses live in front of people—like a site for people interested in starting food trucks and one for people interested in becoming security guards—and posting his revenue for those, too. If he made a mistake, he made it in public. He detailed every step of the process along the way. In the end, Pat's passion for architecture and design was surpassed by his passion for helping others.
I'm getting e-mails from people, paragraphs long, thanking me for helping them save time and effort or for helping them get a promotion. I've gotten handwritten letters from people I've helped pass the exam. The interesting thing is that in October 2009, I asked people why they had bought the e-book from me. I thought the information would be useful so I could continue to do whatever it was they were going to tell me was working. About a quarter of those who responded said things like, "Pat"—that was another cool thing; they were calling me by name, as if they knew me—"Pat, I bought from you because you finally gave me an opportunity to pay you back. I didn't even need the book; I've already passed the exam. But you provided me so much information, I felt I needed a way to give back to you." I eventually learned that this reciprocity is human nature, and I was setting up systems for that kind of interaction and transaction.
The great thing about Pat's success is how many options it affords him. He has been expanding his philanthropic reach, and he serves on the board of an educational nonprofit. He's interested in getting involved in shaping education policy. Despite his belief in Crush It!, he isn't trying to be another GaryVee. "I am who I am and he is who he is. That's what Crush It! is also about, you know: being confident in who you are, not trying to be like somebody else. When you really own it, and you put yourself out there and be you, your vibe is going to attract your tribe, and you're going to be able to make change in this world." Pat's story is waiting to be told a thousand more times. I know many of you have niche expertise, yet you don't think it could possibly be a real business. But come on! I mean, the LEED exam? Are you kidding me? If Pat Flynn can make a stellar income off a website dedicated to helping people pass an exam only a few people in the country have ever heard of, you can do it with soccer trivia or smoothies. Please dig deep into what you know best or what you love most, or better yet, what you know best and love most, and start creating content. Follow the blueprint Pat's story provides; go deep, go niche, and provide real value in the form of entertainment or information.
Though it may seem that, over the years, influencers have had their pick of thousands of platforms they could use to establish their brands, you need only both hands and a few toes to count the number that actually had the ability to grow big enough to scale. It's really, really hard for a platform to earn a spot in this book. If I've included it, it's because it's grown into such a beast, it cannot be ignored, or because I see the potential for it to become that kind of beast. When considering where to build your personal brand, you want to use nothing less than platforms upon which you can actually build your life. Every platform we discuss in the following chapters fits that description.
مشارکت کنندگان در این صفحه
تا کنون فردی در بازسازی این صفحه مشارکت نداشته است.
🖊 شما نیز می‌توانید برای مشارکت در ترجمه‌ی این صفحه یا اصلاح متن انگلیسی، به این لینک مراجعه بفرمایید.