سرفصل های مهم
شغل
توضیح مختصر
زمان مطالعه

8 دقیقه

سطح

خیلی سخت
دانلود اپلیکیشن «زیبوک»
این فصل را می‌توانید به بهترین شکل و با امکانات عالی در اپلیکیشن «زیبوک» بخوانید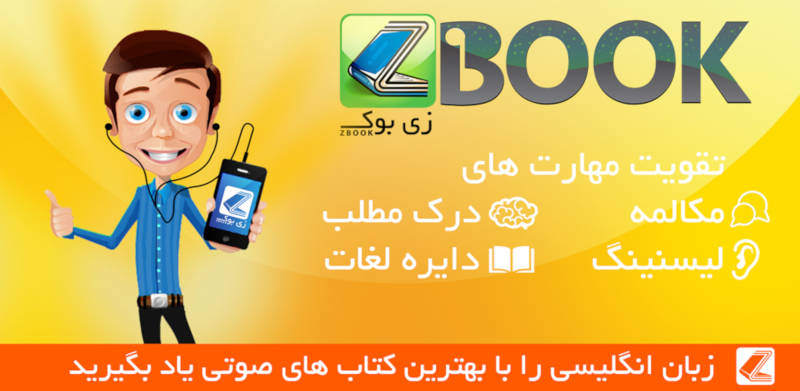 متن انگلیسی فصل
Work
I've audited a lot of people over the years who on the surface seemed to be doing everything right. They'd established a good niche, they were personable and interesting, their content was on target and valuable, yet they expressed frustration that they weren't meeting their business goals. When I looked closer, I'd see that they were still playing golf or tweeting about the previous night's Walking Dead episode. Let me make this as clear as I can:
When you first start out, there is no time for leisure—if you want to crush it. There is no time for YouTube videos or shooting the shit in the breakroom or an hour-and-a-half lunch. That is, of course, why entrepreneurship is often seen as a young person's game. It takes a lot of stamina to get a personal brand and business off the ground. It is a lot easier to devote all your time to a new business endeavor when you're twenty-five and single with no one to answer to but yourself. Still, 95 percent of the people reading this book, even the young ones, probably have some kind of obligation: college loans (many are likely still in school), mortgages, child support, elderly parents, or dependent families. Most probably already have a job. Maybe you've got a flexible schedule because you're driving for a rideshare company or working part-time or nights. But most of you are working nine to five or even eight to six. Your only prayer to one day live the Crush It! life, therefore, is to deploy ungodly amounts of work from seven p.m. to two a.m. Monday through Friday, plus all day Saturdays and Sundays. Ideally you'll be building your business around the thing you love to do for fun and relaxation, so it won't feel like losing your leisure time. The only additional thing you will have time for is your family. They deserve to get the best of you, so make sure you don't let the work creep in to all of your time with them—unless you can make them part of it, which would be wonderful. Bring them in on this adventure with you! Many people interviewed for this book have done this. Rodrigo Tasca hired his sister to help him build his video production business, and they worked out of his bedroom in their parents' house. Jared Polin and Lauryn Evarts both regularly featured their grandmothers on their blogs. Rich Roll's children and his wife, Julie, are a constant presence in his videos and photographs, and the couple are listed as coauthors on their first cookbook. When Brittany Xavier books a mother-daughter Mother's Day branding opportunity or photo shoot, she puts a portion of the fee in an account set aside for her daughter, because without her child, these opportunities wouldn't exist. Since she turned nine, Chad Collins's daughter Jordyn has run the trivia events conducted at Brick Fest Live, the nationwide LEGO event that grew out of the LEGO YouTube channel they built together. This is what the modern-day family business can look like.* You have to decide how you're going to spend your time. Start by blocking off the hours you must spend on your obligations—your job, your kids, your spouse, your aging mother. If you're serious about crushing it, every minute not spent on those obligations should be spent producing content, distributing content, engaging with your community, or engaging in business development. Stephen Marinaro (IG: @TheSalonGuy), who was a hairstylist, a DJ, a fireman, and a fugitive recovery agent before becoming YouTube's TheSalonGuy, one of the largest professional hair channels on the platform, was relentless in his quest to build his brand. "If you sit on your butt all day waiting for things to come to you, nothing is going to happen." Once just a vlogger who might film himself demonstrating haircutting techniques, his dogged persistence led him to being featured on reality-TV episodes, making appearances on Good Morning America and Fox News, covering the Oscars, and becoming a fixture at New York Fashion Week events, where he interviewed celebrities and designers. He went from earning a total of $20K four years ago to being able to charge thousands of dollars per month to offer media services to brands.
Do things! Create content daily. Biz-dev daily. Meet with two or three people per day who can get you awareness, distribution, or sales—somehow closer to your goals. DM people on Instagram with offers to collaborate (instructions in Chapter 13). You should be taking these actions twelve, fifteen hours per day. If you're working another job, you should be cramming as much work as you can in the three or four hours you have to yourself per night (or day, if you work the night shift). And don't forget to sleep. Six to eight hours of sleep per day or night is ideal for most people. Just make every minute of your remaining sixteen to eighteen hours count.
Do you think this kind of relentless work ethic sounds unhealthy? Does it sound like too much? Pay attention to those feelings. Self-awareness is vitally important.
Crushing it is about living on your own terms, equally satisfied with your income and your life. You will get no judgment from me if your goals are modest. I have obnoxious ambition, but I don't think everyone else should, and I don't want anyone to think I've got a mold and expect everyone who reads this to force themselves to fit into it. But please, if you're not willing to do the grind, for God's sake do not complain when your business doesn't grow as fast or as big as you want it to. Maybe you decide to spend two hours a week volunteering at the animal shelter or the food bank, or maybe you decide to join a cycling club. You go to the movies. You play mobile games during your flights. That's fine! It probably makes you a better person. But then accept that your ambitions are humbler than you originally thought and be good with it. Not everyone should try to build a business as big as it can get. The truth is that you can't do it all, so you're going to have to make choices. Be practical. Raising your self-awareness and suffocating any self-delusion is a crucial piece of keeping you on the path to success, however you define it.
Crushing it follows the laws of thermodynamics: whatever energy you put into something will manifest itself in equal amounts when it comes out. Sometimes that resulting energy gets harnessed to move muscles or machines; sometimes it dissipates, unused, into the ether. A successful entrepreneur is one who puts in enough energy to move the gears and executes well enough so the work isn't wasted.
مشارکت کنندگان در این صفحه
تا کنون فردی در بازسازی این صفحه مشارکت نداشته است.
🖊 شما نیز می‌توانید برای مشارکت در ترجمه‌ی این صفحه یا اصلاح متن انگلیسی، به این لینک مراجعه بفرمایید.