چگونه من دارم خردش می کنم
کتاب: خردش کن
/
فصل 41
سرفصل های مهم
چگونه من دارم خردش می کنم
توضیح مختصر
زمان مطالعه

6 دقیقه

سطح

خیلی سخت
دانلود اپلیکیشن «زیبوک»
این فصل را می‌توانید به بهترین شکل و با امکانات عالی در اپلیکیشن «زیبوک» بخوانید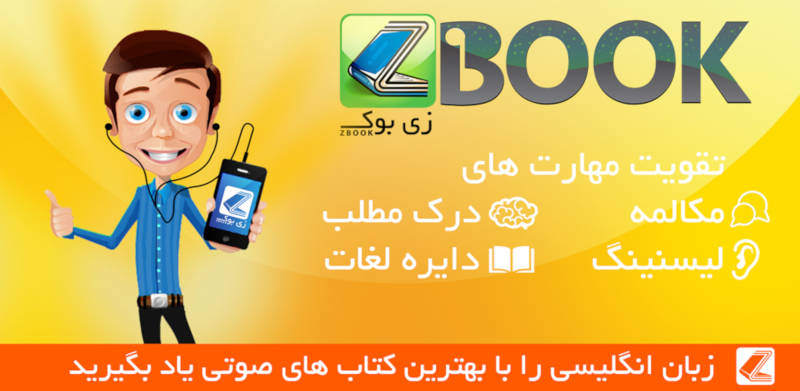 متن انگلیسی فصل
How I'm Crushing It
Brittney Castro, Financially Wise Women
IG: @brittneycastro
Brittney Castro is creating a personal brand in one of those industries that pretty much discourages it at every turn: personal finance. She'd originally wanted to be an event planner, because she liked socializing and working with people. Math had always come easily to her, but she thought finance would be a dry, boring career. Yet when she was offered a job as a financial advisor, her career counselor suggested that the two fields might have more in common than she realized, because both involved helping people, and said that she'd never know for sure until she tried it. So she went to work at a large corporate firm, where for five years she clocked sixty to seventy hours per week. Her counselor was right—she did like the work. What she didn't like was the stress and the corporate environment. "A lot of that lifestyle just didn't match up with who I naturally was. I was sick all the time because I was trying to be somebody I'm not. I think it was that internal pressure of following the path that you're told to follow in life and realizing, this is not leading me to a happy life." As the Great Recession hit, she started reading personal-development books; if she was going to work for a big chunk of her life, she figured she'd better find something that she enjoyed doing. At the same time, she noticed that women were starting YouTube channels devoted to beauty, makeup, and fashion, "And I thought, Whoa, that looks so fun."
She realized that she did want to stay in finance—"I just needed more freedom to do it in a way that felt authentic to me." She set her sights on becoming the next Suze Orman.
She's great, but she's for an older demographic. I'm a woman, I'm in finance—there's not too many of us—I'm young, and I'm half Hispanic, I better freaking play this up! It was a process though, because for so long, especially in finance and law, you're taught, "No, you can't, you can't, you can't." It was almost like breaking out of a shell and learning to find my own voice, learning how to be authentic online, but still professional. It's taken me years to find that comfort level.
The self-professed "business nerd" also fed on a steady diet of marketing and branding books. She read Crush It! right around the time that she moved to an independent firm where there would be more freedom to leverage an individual brand. In 2011 she launched a blog, a Facebook page, a YouTube channel, and a Twitter account. "I had to explain to them, it's the same thing as going to a workshop and teaching about money. The only difference is, it's a video on my YouTube channel. It was just turning what I was doing offline, online." But she still had to get every tweet and script preapproved. And yet, "even though it was a headache, it taught me how to be very thoughtful and intentional, and not just throw up stuff for the sake of it." Two-and-a-half years later, Brittney left the firm to start her own business, Financially Wise Women, catering to women and couples in their thirties and forties.
Not everyone was impressed, but she didn't care. In fact, the more her peers disapproved, the more she knew she was on the right path. For example, in 2015 she launched a finance rap video on YouTube.
A lot of financial advisors e-mailed me or commented to say, "This is so unprofessional," and, "You're using your CFP, your certified financial planner mark, in a way that's not appropriate." I do want to stay respectful, and I do use a compliance person, but when that feedback came, I was like, "Yes! That's exactly what I want to hear, because the video was not made for you. You're an old white guy in Wisconsin. This is for urban teenagers who like to watch BuzzFeed videos. I'm teaching them money principles in a fun and playful way. And they love it." I think there is some validity in listening to what others are saying, but I have to stay true to who I am and ultimately what my vision is for my business and my life.
Today she's on all the expected channels, but surprisingly, Facebook Live is a personal favorite. "I love live content. It's easy for me to set up a Facebook Live, connect with people, answer their questions. I think it brings them the most value and makes it the most real for them." She not only conducts Facebook Live sessions within her own Facebook groups and community, but has also done them with her brand partners, like Chase and Entrepreneur. She hopes one day to create an online live-stream video show that leverages all the communities she works with.
In the meantime, while some in her industry lob criticism at her, she's in demand as a consultant to other firms and advisors interested in learning more about how to market and brand themselves, even if only within a corporate structure. She also accepts a number of paid speaking opportunities each year. Other than that, she's got her head down.
I actually don't even care what others are doing in the industry. I never even really look. I just work on my company and my brand. Unless I go speak at a conference, I really don't connect with a lot of financial advisors. And I did that strategically, because when I first started the company, there was just so much outside noise. It's draining. It works a lot better because I'm not constantly comparing myself, or competing. I need to just do me.
Though I don't know Brittney, of all the contributors in this book, she's the one that means the most to me. People working in industries like pharma and law like to point the finger at strict regulations to explain why they're not crushing it on social media. But as you can see, where there's a will, there's a way. Brittney's success proves that when you take the time and effort to learn how to navigate toward your goals while still following the rules, you can go forward without fear.
مشارکت کنندگان در این صفحه
تا کنون فردی در بازسازی این صفحه مشارکت نداشته است.
🖊 شما نیز می‌توانید برای مشارکت در ترجمه‌ی این صفحه یا اصلاح متن انگلیسی، به این لینک مراجعه بفرمایید.