چگونه من دارم خردش می کنم
کتاب: خردش کن
/
فصل 20
سرفصل های مهم
چگونه من دارم خردش می کنم
توضیح مختصر
زمان مطالعه

16 دقیقه

سطح

خیلی سخت
دانلود اپلیکیشن «زیبوک»
این فصل را می‌توانید به بهترین شکل و با امکانات عالی در اپلیکیشن «زیبوک» بخوانید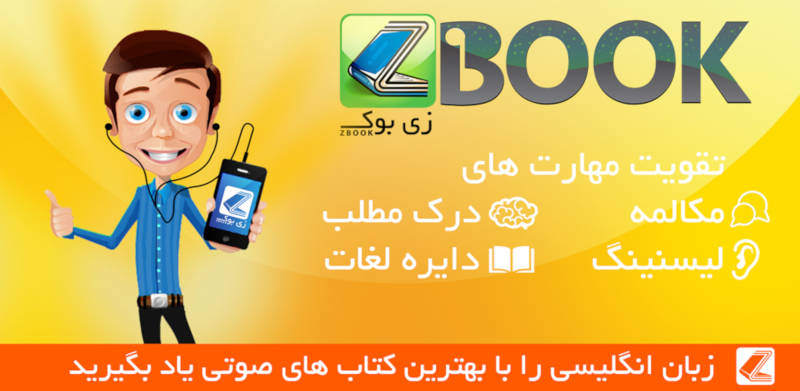 متن انگلیسی فصل
How I'm Crushing It
Rich Roll, Rich Roll Enterprises, LLC
IG: @richroll
It was an ordinary flight of stairs that set Rich Roll on the path to crushing it. The year was 2006, and the thirty-nine-year-old had it all: a lucrative career as an entertainment lawyer, a loving wife who had enjoyed her own success as a fashion and interior designer, four healthy children, and a fabulous home nestled on three acres in Malibu Canyon.
He was miserable.
For years he had blindly chased the promise of the American Dream. He had everything going for him and played the game perfectly. "I got into every college I applied to. Harvard, Princeton . . . I went to Stanford. I was a world-ranked competitive swimmer in college. I graduated from Cornell Law School in 1994. Everything was about, get into the best school, study hard, get into the best law school, get the best law firm job, work hard, show up early, stay late, impress your bosses, get on the partnership track, buy the nice car." He accomplished all this even while secretly struggling with a debilitating drug-and-alcohol addiction that eventually came close to ruining his life. Yet despite achieving sobriety and all the material trappings of success, the happiness that he had expected remained elusive, landing him in the midst of an existential crisis.
I'd looked around the law firm, and I didn't aspire to be any of the partners that I saw. I didn't want their lives. It's not that I disrespected them, it's just they didn't have anything that I wanted for myself. And this created a huge problem for me because I had invested so much time and money and energy, years and years of my life, to get to this place, and I felt I was stuck. I didn't know how to get out of it. I'd never stopped to think, What would make me happy? Or, What is it that I'm passionate about? Because that was just never part of the conversation.
Then, the night before his fortieth birthday, while climbing the stairs of his home, Rich started sweating and had to stop to catch his breath. He realized that the years of junk food and workaholism that had packed fifty extra pounds onto his frame were taking their toll,1 hurtling him into middle age on course to the same heart disease that had killed his grandfather2 at a young age. In that moment, his combined health and existential crises propelled him to make a massive lifestyle change.
Literally overnight, he adopted a vegetarian diet and started running. Within two years, with the help of his wife, who was already a healthy-living practitioner with an interest in Eastern healing and spirituality, he had embraced veganism and transformed himself from an overweight couch potato into a world-class ultra-endurance athlete. He had also left the corporate law firm and started his own boutique practice.
It basically revolutionized every facet of my life physically, mentally, and emotionally. I lost all this weight. My skin cleared up. I felt amazing. I had better mental acuity. I slept better. The sheer fact that I had changed so dramatically in a pretty compressed time period made me realize just how resilient the body is. And I got interested in trying to test the outer boundaries of that for myself. I started to think, If I could change so dramatically in such a short period of time, what other leaf could I turn over?
While he felt great about how far he had moved away from the lifestyle choices that had sapped his sense of possibility, he still wasn't sure what it was he was moving toward. If he could have made a living as an endurance athlete, he would have, but he had a family to support and a mortgage to pay, and there was zero money in endurance events.
Or so he thought. After placing high in the 2008 Ultraman World Championship, a double-Ironman, three-day, 320-mile, ultra-endurance event in Hawaii—and becoming the first vegan to finish the race—the media started reaching out for interviews. Everyone wanted to know: how was a forty-two-year-old performing at such incredibly high levels on a completely plant-based diet? It was unheard of. Suddenly Rich became aware that what he was doing might actually be of interest to someone outside his nuclear family.
Rich had a MySpace and a Facebook account and had started using Twitter relatively early, but he was using these "like the average human being." Now aware that people were interested in knowing more about his diet and training regimen, he suggested to a friend that they film themselves as they trained at a camp in Hawaii for the 2009 Ultraman World Championships. "We bought one of those little flip cameras, and we started making daily videos about our training for this crazy race. We were like, 'Let me show you behind the scenes. Here's what I'm eating. Here's how I'm training.' And we would upload these to YouTube, just short little five- or ten-minute superhacky amateur videos, but they were getting a couple thousand views! I couldn't believe it." It was while training for this race that Rich read Crush It!
I was already starting to see the results of what these social-media tools could do for me, and although I didn't know how they would translate into some kind of tangible career, I believed in their power. And I had faith that by continuing to double down on my devotion to them, at some point it would somehow pay a dividend. [The book] validated everything that was percolating in my mind and gave me a very practical and ultimately very doable road map to move forward. Perhaps even more important, I really took to heart something that Gary made very clear in that book and continues to make clear to this day, which is that you have to have the long view.
I wasn't trying to cash in on a Twitter following to do a brand deal or anything like that. I didn't care about making money on social media. All I wanted to do was deliver valuable content—entertainment, information—that would be helpful to them, without ever looking for anything in return. Because I knew at some point—and that might be years down the line—I would be able to call upon them to come back around for me. In the meantime, all I cared about was trying to cultivate and tend to this flock.
[I wasn't] trying to grow it as big as possible but to make sure that the people who were paying attention to me and had taken the time to follow what I was doing received something of value that would be beneficial in their lives. Approaching it from a professional point of view and shifting my mind-set to that of a practitioner was very powerful and empowering at the same time.
He became more purposeful.
Instead of just being lighthearted and fun about it, I really did think, "OK, what is the purpose of this tweet or this video or this Facebook post? What am I delivering that's gonna be of value?—whether it's a smoothie recipe, a certain sort of strategy about training, . . . [or advice on] how to be a parent and train for a crazy race like this and not get divorced."
The following year, in 2010, Rich completed the EPIC5 Challenge, five Ironman-distance triathlons on five Hawaiian islands in seven days.
He doubled down on blogging and engaging with followers, earning plenty of rebukes from those close to him for being "distracted" and "not present."
Rich's first chance to monetize came about in a way that 100 percent supports my theory that the number of our social-media followers is secondary to the quality of those followers. Rich had been blogging for about four years when he got a call from Sanjay Gupta, chief medical correspondent of CNN. Turns out Gupta had been reading the blog, and he wanted to come to the house for an interview. Rich suddenly realized that his days of anonymity might be over. "I thought, Oh my God! Millions of people are going see me on CNN. I should have something available on my website for people to buy if they're interested in learning more about how I've done what I've done. So I literally pulled an all-nighter and created an online cookbook with my wife's amazing vegan recipes." In eighteen hours, he had used his rudimentary Photoshop skills to pull together some photographs and recipes and created an e-book, listing it on his website for nine dollars.
The interview went viral, and the blog post he wrote for CNN was number one on the network's home page for three days straight. That little nine-dollar e-cookbook that Rich edited overnight paid the family mortgage for about two years.
Shortly afterward, Rich was offered a $150,000 contract for his first book, Finding Ultra.
I realized that that book was going to be the fulcrum that could leverage my new life completely. So not only did I work incredibly hard to make that the best book possible, but also I worked doubly hard on marketing it once it was done, because I realized, if I didn't put everything that I had into getting that book out there, it would just come and go like so many books. And then I would have to go back to being a lawyer, which was the last thing I wanted to do.
Rich was relentless, writing blog posts for anyone who would let him contribute, appearing on any podcast that would give him a slot, accepting every single interview he could get, and speaking in front of any and every group, even if his audience was only four or five people. He also recruited his social-media community. "I did call upon my audience to say, 'OK, here's this book. Help me get this out. Be my foot soldiers. You guys know how much content I've delivered for you. If you've gotten anything out of anything that I've delivered to you, I'd really appreciate it if you could help me get the word out about this.'" The day Finding Ultra hit the bookstores in 2012 was the day Rich decided he was done practicing law. Sure that he was now positioned to command sizable fees for his appearances, he let his bar membership lapse. Despite his popularity, however, the demand still wasn't there. Without his earnings from the law practice or other consistent revenue streams, even with the money he earned from the book and his speaking engagements, the couple wasn't bringing in enough to support the family long term. The following years were scary and lean.
Because I have a law degree from Cornell and a college degree from Stanford, it'd be very easy for me to backpedal into a cushy, well-paying job. So for me the most difficult part was to say no to that and to stay the course even when we were forty-eight hours away from our home being foreclosed on, even when I couldn't put food on the table, even when my car got repossessed. I made a lot of mistakes, and it could be argued that I was imprudent in some of the decisions that I made; 2013 was a very hard year. There were some dark times when everybody I knew was telling me that I was crazy and that I was being irresponsible.
He managed to secure a short-term job helping a friend launch a media platform for a new eco-business venture in Hawaii and moved the family there. A big podcast fan, Rich launched his own, The Rich Roll Podcast, another platform where he shares his personal insights and gives his audience a chance to hear him discuss issues and ideas with interesting guests. It would become hugely popular and retain a consistent spot in the iTunes podcast Top 10, yet it would be more than two years before it would grow to the point where he could monetize it with ad revenue. All the while, he continued to put out content on his blog and YouTube channel. Rich admits that when he suffered self-doubt and started to question his judgment, it was his wife, Julie, who kept him going. "She kept telling me that I had to do this, urging me not to lose sight of the bigger picture. When I had my dark night of the soul and thought, This is insane. What am I doing? she was the one who said, 'You gotta keep going.' We were sleeping in a yurt in Hawaii, and still she'd say, 'We'll work it out.'" The family moved back to Los Angeles, and things started to turn around. The bank allowed them to renegotiate their mortgage. Rich's audience continued to grow, and he started getting invited to appear on more prominent podcasts. He booked more prestigious speaking engagements for companies like Goldman Sachs. He secured a second book deal, and The Plantpower Way was published in the spring of 2015. His reach and popularity has spread so wide, he's now considered "an influencer's influencer."3 Rich's story has a fairy-tale happy ending, but he's quick to reiterate that the only reason he is where he is today is because he went all in and had a spouse who was willing to go all in with him. He is deeply aware of the sacrifices and hardship his family endured while they waited for him to find his way.
I had to work my butt off for many years to get to this point. I had to be willing to lose the house to pursue this dream, and reconfigure my relationship to material things. And I could not have done it without Julie; she always held the belief that it was going to work out. We risked everything to be here. Everything. And it was all worth it, but it wasn't easy. To this day, my thirteen-year-old daughter doesn't want to go back to Hawaii because she associates it with trauma. I have two boys, now twenty-one and twenty-two. It was rough, but they were also able to see their parents pursuing what they loved, navigating hardship together. I think something like this could break up marriages and families. In our case, it brought us closer together, and it actually taught the boys an important lesson. Like, look, life is difficult. You just don't get what you want when you want it. The fact that we were able to get through it, and get through it together, was an invaluable lesson to them. And I think that has allowed them to value what we have a little bit more in the longer view. They've said as much to us. I'm wracked with guilt that my daughter associates Hawaii with trauma, but I'm a better parent now than I would be if I had had to go back to being a lawyer just so that I could hold on to a house, so that my daughter won't be upset. What kind of example is that?
I did this because I loved it. I was desperate to find a new way to live. I love doing the podcast. I love writing these books. And now every single day, I get e-mails saying, "You changed my life. You have no idea how much you've influenced me." And I'm sure Gary gets e-mails like that up the wazoo, but to me, the idea that that's where I am now from where I was not that long ago is absolutely shocking and stunning. And it's really entirely attributable to really trying to understand how to become the best practitioner of these incredibly powerful social-media tools that have given me this life that I never thought that I could have.
My advocacy and my message are about the power of transformation. It's about owning your story. It's about the courage to be vulnerable. It's about the innate capacity that we all have to not only change but to tap into reservoirs of potential that are lying dormant. And it's about performance. The fact that I was able to do five Ironmans on five Hawaiian islands in under a week at age forty-four on a plant-based diet speaks to this sort of untapped reservoir of potential that I think we're all sitting on top of, because I don't consider myself to be anything special. And that feat is really just a metaphor for the sorts of things that we all overlook in our own lives that perhaps we should pay more attention to.
In September 2017, Rich completed the ÖTILLÖ Swimrun World Championship, considered one of the most difficult endurance events in the world. During the ÖTILLÖ, which means "island to island" in Swedish, competitors swim and run forty-six miles across twenty-six islands in the Stockholm Archipelago. It took Rich and his teammate almost eleven hours to finish, three hours behind the winning team. In an interview with the New York Times, he confessed the race was the hardest thing he had ever done. But he also added that the experience validated one of the important messages he frequently shares with his followers: "The main thing is realizing that even if you feel terrible for a while, that's not how you're going to feel the whole time. . . . Things change if you just keep moving."
مشارکت کنندگان در این صفحه
تا کنون فردی در بازسازی این صفحه مشارکت نداشته است.
🖊 شما نیز می‌توانید برای مشارکت در ترجمه‌ی این صفحه یا اصلاح متن انگلیسی، به این لینک مراجعه بفرمایید.