چگونه من دارم خردش می کنم
کتاب: خردش کن
/
فصل 14
سرفصل های مهم
چگونه من دارم خردش می کنم
توضیح مختصر
زمان مطالعه

7 دقیقه

سطح

خیلی سخت
دانلود اپلیکیشن «زیبوک»
این فصل را می‌توانید به بهترین شکل و با امکانات عالی در اپلیکیشن «زیبوک» بخوانید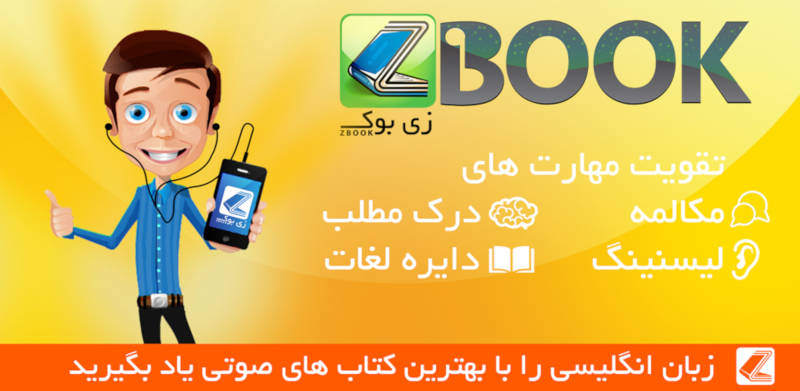 متن انگلیسی فصل
How I'm Crushing It
Timothy Roman, Imperial Kitchen & Bath
IG: @imperialkb
Timothy Roman got by with a little help from his friends.
Once he got rid of the old ones, that is.
Timothy is the son of Russian immigrants who brought him to the United States nineteen years ago, when he was eleven. His parents got busy doing what immigrants do: working, trying to get by, and adjusting to a new country, a new language, and a new way of life. They expected Timothy to do his part by doing well in school and getting into college.
Problem was, Timothy hated school. "I failed everything miserably. I couldn't concentrate. Always, my head was floating around. I was always doodling some stuff, whether it was plans, or ideas, or dreams, or counting my profits. I don't recall any formal education."
The profits Timothy is referring to were from his dual revenue stream. See, he was putting his natural entrepreneurial tendencies to use. By the time he started high school, he was DJ-ing and selling mixes. He was also selling weed. In tenth grade, when he realized he was making the same amount of money as his teachers, he told his mother he was dropping out and getting his GED. She thought he was dropping out to be a DJ, and that was indeed the original plan; the drug dealing was just supposed to be supplemental income. Pretty soon, though, things reversed, and for about ten years, that was Timothy's life.
"I was in a poor neighborhood. Nobody has the knowledge or anything to influence you enough to say, 'Hey, you know, you can maybe try to do something legally, and try to become an entrepreneur, and start a small business, and work really hard, and try doing that.' You know, that wasn't even a conversation." Until he finally wound up in jail (which is how his mother found out how her son was really making his living).
When he got out a month later, he was determined to change. He started by eliminating all his old friends and making new ones.
"One was doing Web development and SEO [search-engine optimization]. Another was selling high-end real estate. Another one was selling high-end furniture. But all created these situations themselves and were like-minded. We really clicked immediately. They respected me, and I couldn't wait to learn the way it's supposed to be done." The friend who sold real estate let Timothy crash on his couch. He also introduced Timothy to his father, who owned a construction company, who then offered Timothy a position. At the same time, Timothy, who thought he might like to be a website designer, was spending a lot of time trying to educate himself via YouTube. That's how he somehow came across a Gary Vee video. "I find out that he's Russian and that his parents are immigrants, and immediately there's this crazy connection and I really get sucked in. I got hooked." He plowed through all the video material he could find, and when he realized the only other way to get more information was through Crush It!, he read that, too, even though reading was so difficult for him that he'd read only one book (Tony Hsieh's Delivering Happiness) in his life until that point.
I'd never had a sounding board, no one to say, "Hey, you know, you can do this. Go out there; get it done." The message from Crush It! was, no matter where you are, who you are, color of your skin, where you're from, size, shape, and all that good stuff, if you really feel like you're good at something, if you put in the work, I guarantee you, you will get somewhere. You know, it's hard to get your mind around it when you have no experience with that, but I kinda just took it and ran with it.
That was the end of 2012. Within six to eight months of working with his friend's father, Timothy was sure that he wanted to start his own company, a kitchen and bath specialty contractor. In two-and-a-half years, he went from pushing paper to closing projects, becoming the owner's right-hand man. That was just during the day. After work, until two or three a.m., Timothy studied.
I would learn everything I possibly could about the construction industry, read magazines, learn architects' names. I wanted to have so much information on day one of my business that if I had a conversation with a client, I could deliver so much value. I was trying to learn so much about the product that people would not look at my age and lack of experience as a weak point but overlook that when I told them everything that I know.
I was computer savvy and had some basic skills, so I would work on the website. I would try to write content. Contractors didn't have proper marketing materials. Forget about SEO. The ones who had websites were really big companies with ten trucks. Your regular kitchen-and-bath guys were all in their forties, fifties, and sixties and have been in business for twenty or thirty years. They've established so many relationships that some are doing business literally through word of mouth. I knew that it would take me years to establish word of mouth the traditional way. I was doing things that other contractors didn't even understand, and it was very time-consuming. We didn't have all the apps that we have today that can automate it for you.
Through his work, he'd developed relationships with subcontractors, and with his boss's blessing, he spent all his time outside of his day job planting the seeds for his own company through Facebook and YouTube. Little by little, people started to engage with his content. If someone liked a picture, Timothy sent a thank-you message. If someone e-mailed for an estimate and he was able to get an address, that person got a thank-you note and small gifts around the holidays. He landed his first projects by the middle of 2015. Fortunately, he didn't have to be at work until 9:30 a.m., which gave him several hours to focus on his own projects before his day had even officially started. This meant that by lunchtime, he could just run out to check on his subcontractors' work, leaving his evenings free for e-mails and sales work.
Once he had three projects lined up, he informed his boss he was ready to quit. His schedule didn't ease up, though. He just filled those hours with more work, more engagement, and more content creation. He uses Snapchat Stories and Instagram Stories to share behind-the-scenes peeks at projects, and now that he has a showroom, he can easily introduce new products when they come in.
Two years after going out on his own, Timothy's company crossed the million-dollar sales mark, with projections to hit $2.5M to 3.0M by the end of 2017.
"You know, I make sacrifices and crazy decisions every day, knowing that it's all going to work out. Now it just becomes routine. Owning your own business sounds really, really scary, and it's a lot of responsibility. But Gary was like, 'What's the worst that could happen? Go for it. The market will tell you if you've got it or not.'" Incidentally, Timothy's mother is incredibly proud. "My mother is in tears every time I tell her about some new accomplishment, or project that I've done, or a milestone I've crossed. It's just been, you know, really great."
مشارکت کنندگان در این صفحه
تا کنون فردی در بازسازی این صفحه مشارکت نداشته است.
🖊 شما نیز می‌توانید برای مشارکت در ترجمه‌ی این صفحه یا اصلاح متن انگلیسی، به این لینک مراجعه بفرمایید.