سرفصل های مهم
فصل 01
توضیح مختصر
زمان مطالعه

24 دقیقه

سطح

سخت
دانلود اپلیکیشن «زیبوک»
این فصل را می‌توانید به بهترین شکل و با امکانات عالی در اپلیکیشن «زیبوک» بخوانید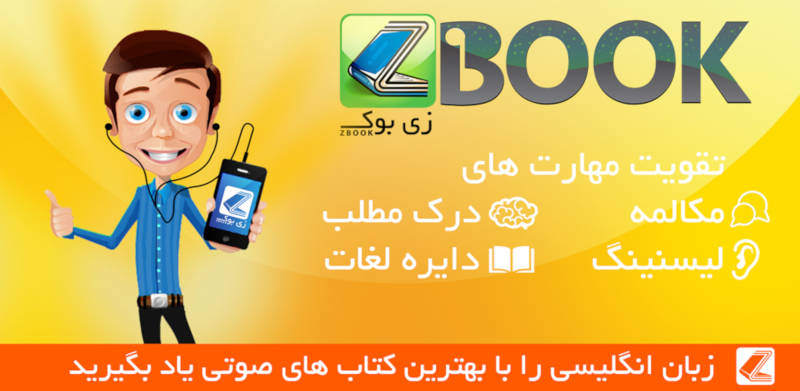 متن انگلیسی فصل
CHAPTER ONE
The Journey Begins
The wonderful views of snow-topped mountains passed unnoticed as the train sped away from Syria towards Istanbul. As the Belgian detective M. Hercule Poirot drank his coffee, he watched the only other person in the restaurant carriage - a tall, thin young lady, perhaps twenty-eight years old. From the way that she ate her breakfast, she seemed to be an experienced and confident traveller. He admired her pale face, tidy dark hair and cool grey eyes. A good-looking woman, he thought, but perhaps a little too cold and efficient to be described as pretty.
Soon a tall, thin man entered the restaurant carriage. He was between forty and fifty, with greying hair and skin darkened by the sun. He spoke to the woman. His accent was English.
'Morning, Miss Debenham.'
'Good morning, Colonel Arbuthnot,' she replied.
'Do you mind if I sit with you?'
'Of course not. Please, sit.' She smiled politely.
He sat down and ordered his breakfast. He looked quickly towards M. Poirot - at his enormous, curled moustache and strange, egg-shaped head - then looked away. 'Just a silly looking foreigner,' he thought to himself.
The British pair exchanged a few polite words over their breakfast, and at lunchtime they sat together again. The man spoke of his life in the army in India, and occasionally asked the girl questions about Baghdad, where she had been a governess. When they discovered that they had some friends in common, they became more friendly.
'Are you stopping in Istanbul?' the man asked.
'No, I'm going straight through. I saw all the sights two years ago, on my way to Baghdad.'
'Well, I must say I'm very glad about that. I'm going straight through too.' His face went a little red.
'That will be nice,' said Miss Debenham without emotion.
The train stopped late that evening at Konya. The two English travellers went outside for some fresh air and exercise. After a few minutes, Poirot decided to get some air too, and started to walk along the platform. It was bitterly cold.
Out of the darkness, he heard two voices. Arbuthnot was speaking. 'Mary -'
A girl interrupted him. 'Not now. Not now. When it's all over. When it's behind us - then -
M. Poirot silently changed direction. 'Strange,' he said to himself. It was the voice of Miss Debenham, but a very different one from the cool, efficient voice that he had heard on the train.
The next afternoon, the train stopped unexpectedly. Poirot asked the conductor if there was a problem.
Miss Debenham was just behind him. 'What's the matter?' she asked Poirot in French. 'Why are we stopping?'
'Something caught fire under the restaurant carriage,' he explained, 'but they are repairing the damage. It is nothing serious.'
She looked impatient. 'But the time! This will delay us.'
'It is possible - yes,' agreed Poirot.
'But we can't afford delay! If we are delayed by more than an hour, we will miss our connection with the Orient Express.'
Her hands were shaking. She was clearly very upset.
Luckily, her worries were soon forgotten. Ten minutes later the train was again on its way, and the rest of the journey to Istanbul went very smoothly. M. Poirot went straight to the Tokatlian Hotel. He was looking forward to a few days visiting the sights in Istanbul before he continued his journey home.
At the hotel, he asked if he had any letters. There were three, and an urgent message too. This was a surprise.
'Unexpected change in Kassner case. Please return immediately,' he read.
'How annoying!' he said to himself. He looked at the clock.
'I must leave Istanbul tonight,' he told the man at the hotel desk. 'Can you get me a first-class compartment to London?'
'Of course, Monsieur. The train is almost empty in the winter. It leaves at nine o'clock.'
'Thank you,' said M. Poirot. He had just enough time for some dinner.
As he was ordering his food in the hotel restaurant, he felt a hand on his shoulder.
'M. Poirot! What an unexpected pleasure!' said a voice behind him. The speaker was a short, fat man in his fifties.
'M. Bouc!' cried Poirot.
M. Bouc was Belgian, and had a high position in the Compagnie Internationale des Wagons Lits. The two men had been friends for many years, since the days when Poirot was a young detective in the Belgian police force.
'You are very far from home, my friend,' said M. Bouc.
'Yes. A little business in Syria. But I am heading home tonight - on the Orient Express, if there is a compartment.'
'Excellent! I will be on the same train. Later, you can tell me all your news. You are a famous detective now, I hear.'
With a warm smile, M. Bouc left the restaurant.
M. Poirot returned to the job of keeping his moustache out of the soup. Soon, though, his attention was caught by two men who were sitting together at a table not far from his. The younger was a friendly-looking man of thirty, clearly an American. The other was in his sixties and seemed at first to be a kind old gentleman. But when his small, shadowy eyes met Poirot's, the detective's opinion of him changed completely. Just for a second Poirot sensed that the man was dangerous. It seemed that there was a wild animal hidden inside the man's body, looking out at the world with those evil eyes.
M. Poirot soon joined his friend M. Bouc near the hotel desk. Their conversation was interrupted by the hotel worker who was organising M. Poirot's train ticket.
'It is very strange, Monsieur. All the first-class compartments are booked - and the second-class too.'
'What?' asked M. Bouc. 'At this time of year? Impossible!'
'But it is true, sir,' the man replied. 'I am sorry.'
'Well, well,' M. Bouc said to Poirot, 'do not worry. We will arrange something with the conductor.' He looked up at the clock. 'Come,' he said, 'it is time to go.'
At the station, M. Bouc took the conductor to one side.
'We must find a compartment for this gentleman here. He is a friend of mine.'
'But we are completely full, Monsieur. It is most unusual.'
'Well,' said M. Bouc, 'tomorrow there will be more compartments, when we reach Belgrade. The problem is for tonight.' He paused for a moment. 'Everyone has arrived?'
The conductor looked at his list. 'Number 7 - a second-class compartment. The gentleman - a Mr Harris - has not yet come, and it is four minutes to nine.'
'Then put M. Poirot's luggage in number 7,' said M. Bouc. 'If this Mr Harris arrives, we will tell him that he is too late.'
With words of thanks to M. Bouc, Poirot followed his luggage to compartment 7. Inside it was the tall young American from the hotel.
He was not pleased when Poirot entered. 'Excuse me,' he said in French. 'I think you've made a mistake.'
'There are no other beds on the train, M. MacQueen,' the conductor apologised. 'The gentleman has to come in here.'
Poirot noticed that the conductor seemed almost as annoyed as the American. Perhaps he had been offered money to keep the other bed empty.
When the conductor had left, MacQueen's annoyance seemed forgotten.
'The train's surprisingly full,' he said with a smile.
Just then, the train started moving. Their three-day journey across Europe had begun.
After a good night's sleep, Poirot spent the morning alone in his compartment, looking at his notes on the case that had called him to London.
He had a late lunch with M. Bouc. As they relaxed at the end of the meal, they looked around the restaurant carriage.
'If I were a writer, I would use this scene,' said M. Bouc. 'All around us are people of all classes, of all nationalities, of all ages. For three days these people sleep and eat under one roof. They cannot escape each other. But at the end of the three days they go their separate ways and never see each other again.'
There were thirteen people in the restaurant carriage, and M. Bouc was right: they were a very mixed group. A big, hairy Italian was sitting with a thin, pale Englishman, probably a servant, and an American in a brightly-coloured suit. The American and Italian exchanged business advice while the Englishman stared out of the window. He was clearly not enjoying the conversation.
At the next table sat an ugly lady whose clothes and jewellery, though they did nothing to help her appearance, were clearly from the most expensive shops in Paris.
'That is Princess Dragomiroff,' said M. Bouc. 'She is Russian, but her husband got his money out of the country before the Communists took control. So ugly, but what a character!'
At another table, Mary Debenham was sitting with a kind looking middle-aged woman with fair hair and a sheep-like face; with them was an older woman, an American who never seemed to stop talking. Colonel Arbuthnot was at the next table, alone. Against the wall sat a middle-aged woman dressed in black - a servant, Poirot guessed. Then there was a good-looking man of about thirty with a beautiful young woman. Perfectly dressed in the latest fashion, she had pale skin and large brown eyes. Poirot could not take his eyes off her.
'A Hungarian diplomat and his wife, I believe,' said M. Bouc, seeing his friend's interest. 'A very attractive couple.'
Then there was MacQueen and his employer, the man with the kind face and the small, cruel eyes.
M. Bouc returned to his compartment while M. Poirot finished his coffee.
'My daughter said I would have no trouble with these food tickets,' he heard the American woman say to Miss Debenham as she paid the waiter. 'But then there's money for the waiter, and that bottle of water. Nasty water too. They haven't got any Evian, which seems very odd to me.' She looked crossly at the coins in front of her. 'And look at this rubbish that the waiter's given me. Dinars or something. My daughter said -'
At this point, Mary Debenham made a polite excuse and left the table. Colonel Arbuthnot got up and followed her. Very soon the restaurant carriage was empty except for Poirot and MacQueen's employer.
To the detective's surprise, the man came and sat down at his table. 'Good afternoon,' he said in a quiet, deep voice. 'My name is Ratchett. I think that I have the pleasure of speaking to Mr Hercule Poirot. Is that right?'
'Your information is correct, Monsieur,' said the detective.
'I want you to do a job for me,' said Ratchett.
Poirot looked surprised. 'I take very few cases, I'm afraid.'
'Of course. But this, Mr Poirot, means money. Big money.' Poirot was silent for a moment. Then he said, 'What do you wish me to do for you, M. - er - Ratchett?'
'Mr Poirot, I am a rich man - a very rich man. Men in my position have enemies. Someone has threatened to kill me. I can look after myself quite well.' He quickly showed Poirot the gun in his pocket. 'But I'd like to be especially careful. Remember, we are talking big money, Mr Poirot.'
Poirot thought for some minutes. Finally he said, 'I am sorry, Monsieur, but I cannot help you.'
The other man smiled. 'Not even if I give you twenty thousand dollars?'
'No, Monsieur.'
'But why not? Why does this case not interest you?'
Poirot stood up. 'Forgive me for being personal, but I do not like your face, M. Ratchett,' he said.
The Orient Express arrived at Belgrade at a quarter to nine that evening. M. Bouc was moved into a carriage that had just joined the train from Athens, and Poirot was given M. Bouc's old compartment, number 1. At 9.15, with heavy snow falling outside, the train was on its way again.
The strangers of yesterday were already becoming more friendly. Colonel Arbuthnot was standing at the door of his compartment talking to MacQueen.
Two doors from Poirot's new compartment, the older American woman, Mrs Hubbard, was talking to the sheep-like lady.
'Oh, isn't this cold weather terrible! I hope your head will be better in the morning. Have you got some aspirin? Are you sure? I've got plenty. Well, good night, my dear.'
She turned to Poirot as the other woman departed.
'Poor woman, she's Swedish. Some kind of teacher. Very nice, but doesn't talk much English. She was very interested to hear about my daughter.'
Poirot, like everyone else on the train, now knew all about Mrs Hubbard's daughter, who was teaching at a big American college in Turkey. They also knew Mrs Hubbard's opinion of Turks, their lazy habits and the terrible condition of their roads.
The door next to them opened and the thin, pale manservant came out. Inside, Poirot saw Mr Ratchett sitting up in bed. Then the door was shut.
Mrs Hubbard moved closer to Poirot.
'You know, I'm frightened of that man,' she said quietly. 'Not the servant - the other man. I can just feel that he's dangerous. He's next door to me and I don't like it. It wouldn't surprise me if he was a murderer.'
Colonel Arbuthnot and MacQueen were coming towards them down the corridor. 'Come into my compartment,' MacQueen was saying, 'and we can talk some more. So you think that in India the British should -'
The voice suddenly went quiet as the two men entered MacQueen's compartment.
'I'm going to bed,' Mrs Hubbard said to Poirot. 'Good night.'
Poirot went into his own compartment, which was the next one beyond Ratchett's. He read in bed for about hall an hour and then turned out the light.
He was woken a few hours later by a cry. It sounded like a cry of pain, from somewhere not far away. This was immediately followed by the ringing of a bell.
Poirot sat up and switched on the light. He noticed that the train was not moving. Remembering that Ratchett was in the next-door compartment, he got out of bed and opened the door. The conductor was hurrying along the corridor. He knocked on Ratchett's door. No answer. He knocked a second time, just as another bell rang further down the corridor and a light was turned on. From Ratchett's compartment, a voice called out, 'Ce n'est rien. Je me suis trompe.'
'Very good, Monsieur,' said the conductor. He hurried off again, towards the door where the light was showing.
Poirot returned to bed, checked his watch and switched off the light. It was twenty-three minutes to one.
He could not sleep. The noises on board the train seemed unusually loud. He could hear Ratchett moving around next door, and footsteps in the corridor outside.
His throat felt dry. He had forgotten to ask for his usual bottle of water. He looked at his watch again. A quarter past one. He was thinking of ringing for the conductor and asking him for water when he heard another bell ring. Ting… ting… ting…
Poirot waited: The conductor could not come to two compartments at the same time.
The bell sounded again and again. Someone was clearly getting impatient. Finally the conductor came. Poirot heard him apologise. Then there was a woman's voice - Mrs Hubbard's. She spoke for some time, with the conductor adding a few words here and there. Then the conductor said goodnight and the door was closed.
Poirot took his chance and rang his own bell. The conductor, when he came, looked upset. 'It is Mrs Hubbard,' he explained. 'She says that there is a man in her room. Imagine it - in a room of that size! Where could he hide? I told her that it was impossible, but she didn't listen. We have enough to worry about already, with this snow -'
'Snow?'
'Yes, Monsieur. There is too much snow on the line. The train has stopped. We might have to wait here for days.'
He brought Poirot the water, then said goodnight.
Poirot drank a glass of water and began to fall asleep. He was soon wide awake again, though. There had been a loud noise from the next-door compartment. Had something heavy fallen against the door? He jumped out of bed and looked out. Nothing, except a woman in a red dressing gown some distance down the corridor. At the other end of the corridor, the conductor was doing some paperwork. Everything was quiet.
'I should stop worrying,' he said to himself, and went back to bed. This time he slept until morning.
مشارکت کنندگان در این صفحه
تا کنون فردی در بازسازی این صفحه مشارکت نداشته است.
🖊 شما نیز می‌توانید برای مشارکت در ترجمه‌ی این صفحه یا اصلاح متن انگلیسی، به این لینک مراجعه بفرمایید.