سرفصل های مهم
فصل 07
توضیح مختصر
زمان مطالعه

19 دقیقه

سطح

سخت
دانلود اپلیکیشن «زیبوک»
این فصل را می‌توانید به بهترین شکل و با امکانات عالی در اپلیکیشن «زیبوک» بخوانید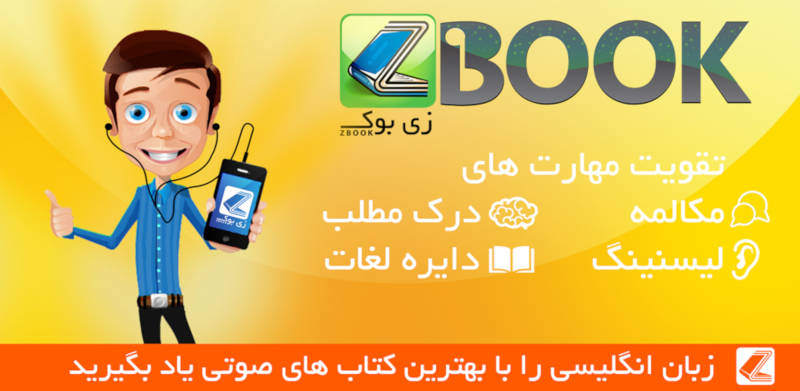 متن انگلیسی فصل
CHAPTER SEVEN
Which of Them?
M. Bouc and Dr Constantine were talking together when Poirot entered the restaurant carriage.
'Well,' said M. Bouc, 'this case makes no sense at all.'
'I agree,' said the doctor.
Poirot lit a cigarette. 'But the evidence of the passengers was very helpful.'
'I thought it told us nothing!' cried Bouc. 'What did I miss?'
'Take young MacQueen, for example. He told us that his employer, M. Ratchett, spoke no languages except English. Last night the conductor heard someone in M. Ratchett's compartment call out, "Ce n'est rien.Je me suis from pc." That was not M. Ratchett.'
'It is true!' cried Constantine excitedly. 'That is why you didn't want to accept the evidence of the watch. Those words came from the compartment at twenty-three minutes to one. Ratchett was already dead -'
'And it was his murderer speaking,' finished M. Bouc.
'You go too fast, my friends,' said Poirot. 'We have no evidence that Ratchett was dead at that time.'
'There was the cry that woke you.'
'Yes, that is true.'
'In one way,' said M. Bouc, 'this discovery does not change things very much. The murderer killed Ratchett half an hour earlier than we first thought. He stayed in the compartment for half an hour, changed the watch hands to a quarter past one and left through Mrs Hubbard's compartment.'
'But imagine that you are the murderer,' said Poirot. 'Wouldn't you change the watch to a time when your presence in Ratchett's compartment was impossible? You wouldn't move the hands to the exact time that you left the crime scene.'
'True,' said Dr Constantine, a little confused.
'Perhaps it was the second murderer who changed the watch,' said M. Bouc. 'The woman in the red dressing gown.'
'It was too dark for her to see that the man was already dead, but she managed to find a watch in Ratchett's pyjama pocket and change the time blindly!' said Poirot in disbelief.
M. Bouc gave him a cold stare. 'And what is your explanation, my friend?'
'At the moment I have none that makes sense,' replied Poirot. 'But it is time to close our eyes and think. One or more of the passengers killed Ratchett. Which of them?'
For a quarter of an hour, no one spoke. Poirot appeared to be asleep. Then suddenly his eyes opened and he said to himself, 'But why not? If so - well, that would explain everything.'
He turned to the other men in the carriage and asked, 'Have you had any useful thoughts?'
'Thoughts, yes, but nothing very useful,' said the doctor.
M. Bouc agreed.
'I myself have thought of an explanation that would cover all the facts of the case. I am not yet sure that it is the correct one, but I will soon find out. Before that, let us discuss some points of interest. Firstly, an ink spot on a Hungarian passport.'
M. Bouc looked at the passport of Count and Countess Andrenyi. 'Is this the spot that you mean?' he asked.
'Yes. It seems to be fresh ink. You notice where it is?'
'At the beginning of the Countess's name. But what -?'
'Now, let us think back to the handkerchief. It is a very expensive thing, hand-made in Paris. It has an H on it, but it is not something that unfashionable Mrs Hubbard would buy, and it is certainly not the handkerchief of Hildegarde, the lady's maid. There are only two women on the train who might own a handkerchief like this. They are Princess Dragomiroff -'
'Whose first name is Natalia,' interrupted M. Bouc and Countess Andrenyi. Now, I wonder about that ink spot. Perhaps it was just an accident, but perhaps it is hiding a letter. Perhaps the Countess's name is not Elena but Helena.'
'Helena!' cried M. Bouc. 'That is an idea.'
'And there is something to support that idea too. One of the labels on the Countess's luggage was slightly wet. Perhaps there too a change to her name was made.'
'I am starting to believe you,' said M. Bouc. 'But the Countess Andrenyi, a murderer? It is so unlikely.'
'Now, let us imagine last night without the snow on the line. What happens? Well, the murder is discovered as the train enters Italy. The man in conductor's uniform is seen earlier-just before one o'clock. We find a button in Mrs Hubbard's compartment and the uniform in the toilets. We read the threatening letters produced by MacQueen. We decide that the murderer got off the train at Brod, where it stopped at 00.58.'
'You mean -?'
'I mean that the murder was planned to seem like the work of someone from the outside, not a passenger. But the snow changed everything. It made it impossible to believe that the murderer had got off the train.'
'And where does the handkerchief fit in?'
'Be patient, my friend. Now, we return to the burnt note which included the words Daisy Armstrong. The murderer did not want us to read that letter. Why not? There can be only one reason. Someone on this train must be very closely connected to the Armstrong family, and the note would make that person look guilty. I think that person is Countess Andrenyi.'
'But what connection could she have with the Armstrongs?' cried M. Bouc. 'She says that she has never been to America.'
'Yes, and she speaks only a little English, and she has a very foreign appearance. But this could all be an act. I am guessing that she is Linda Arden's younger daughter. Arden was not the actress's real surname. Perhaps she was really called Goldenberg, and the daughter met and married Count Andrenyi while he was working in Washington.'
'But the Princess says that she married an Englishman.'
'Princess Dragomiroff says that she cannot remember the name of the daughter's husband. Is that likely, when the Princess and the actress were such close friends?'
One of the waiters interrupted them. 'Excuse me, Monsieur Bouc, but should we serve dinner now?'
M. Bouc looked at Poirot.
'I think dinner would be most welcome,' said the detective. At dinner, Poirot shared a table with M. Bouc and the doctor.
The other passengers spoke little - even Mrs Hubbard. Poirot heard her say, 'I don't think I can eat,' then watched as she ate everything that was offered to her.
Poirot had asked the waiter to serve the Count and Countess Andrenyi last. All the other tables were empty when they finished their meal. As they stood up, Poirot stepped towards them. 'You have dropped your handkerchief, Madame,' he said, passing the Countess the small square of material.
She looked at it quickly, then gave it back to him. 'You are mistaken, Monsieur. That is not my handkerchief.'
'But it has a letter H on it - the first letter of your name.'
She said calmly, 'My name is Elena. The first letter is E.'
'1 think not,' said Poirot. 'Your name is Helena, not Elena. You are Helena Goldenberg, the sister of Mrs Armstrong.' There was complete silence for a minute or two. Both the Count and the Countess had gone white. Poirot said, more gently, 'You cannot deny it. We know.'
'It is true, Monsieur,' said the Countess. Her voice had changed. It was, for the first time, American.
'Why did you not tell me that this morning, Madame? And why did you change the name on your passport?'
'I changed the name - it was not my wife,' said the Count. 'We had heard that a handkerchief with an H on it had been discovered by the murdered man's body.'
Helena spoke in an emotional voice. 'The dead man murdered my niece, killed my sister and caused the death of my sister's husband - the three people that I loved best in all the world. I had such a good reason for killing him.'
'And did you kill him, Madame?'
'I promise you that I did not.' she said quietly.
'It is true,' said the Count. 'Helena never left her compartment last night.' He paused, then continued, 'Imagine my position, M. Poirot. I did not want my wife, who I knew was innocent, to be taken to a police station, questioned, perhaps even judged guilty and sent to prison.'
'If I am going to believe you, you must help me,' said Poirot. 'Help you?' repeated the Countess.
'Yes. The reason for the murder lies in the past - in the deaths of your sister and her family. Take me back into the past so that I can find the connection that explains everything.'
'What can I tell you? They are all dead. All dead - Robert, Sonia, dear little Daisy.'
'Susanne too. What nationality was she, Madame?'
'Poor Susanne. She was French.'
'Her surname?'
'It's terrible, but I can't remember - we all just called her Susanne. A pretty, cheerful girl. She was so fond of Daisy. She helped the nurse to look after her.'
'Who was the nurse?'
'Stengelberg was her name. She too loved Daisy.'
'You yourself - you were a young girl at the time - did you have a governess?'
'Oh, yes, a very frightening woman. She was English - no, Scottish - a big, red-haired lady in her forties.'
'What was her name?'
'Miss Freebody.'
'And there was no one else living with you?'
'Only servants.'
'Now, Madame, I want you to think carefully before you answer this question. Have you, since you were on this train, seen anyone that you recognised?'
She stared at him. 'I? No, no one.'
'What about Princess Dragomiroff?'
'Oh, I know her, of course. I thought you meant anyone - anyone from - from that time.'
'I did, Madame. Some years have passed, remember. The person may look very different now.'
She thought for a moment. 'No - I am sure - there is no one.' When the Count and Countess had left the carriage, M. Bouc cried, 'Excellent work, my friend. I never for one moment imagined that the Countess could be our murderer.'
'So you feel sure that she is guilty?' asked M. Poirot.
'Yes. The handkerchief proves it,' said M. Bouc confidently. 'Oh, I am not sure about the handkerchief. There is another person who could be its owner, remember. I -'
He stopped suddenly as Princess Dragomiroff entered the restaurant carriage. She walked towards Poirot and said, 'I believe, Monsieur, that you have a handkerchief of mine.'
'Is this it, Madame?' He showed her the one found in Ratchett's compartment.
'That is it. It has a letter N in the corner, for my name Natalia.'
'But, Madame, it has the letter H, not N,' said M. Bouc.
She gave him a cold stare. 'My handkerchiefs always have Russian letters on them. H is N in Russian.'
There was something about this old lady that made M. Bouc feel very foolish.
'You did not tell us that this handkerchief was yours when we questioned you this morning,' he said.
'You did not ask me,' said the Princess. 'Your next question, I suppose, will be - why was my handkerchief lying by a murdered man's body? My reply to that is that I have no idea.'
'Please excuse me, Madame, but why would we believe you?' said Poirot. 'You have already lied to us about Mrs Armstrong's younger sister.'
'And I would do the same again. Her mother was my friend.
I believe in loyalty - to friends, to family - above all else.'
'And in the case of the handkerchief, perhaps you are again lying to protect your friend's daughter.'
'You think that the handkerchief is Helena's?' She smiled coldly. 'Well, it is easy to prove that it is mine. I will give you the address of the people in Paris who made it for me.'
'Your maid, Madame, did she recognise this handkerchief when we showed it to her this morning?'
'Probably. She saw it and said nothing? Ah, well, then she too can be loyal.'
She stood up and walked out of the restaurant carriage.
'But the Princess cannot be our murderer,' said Dr Constantine. 'She doesn't have the strength to make the deepest wounds. Her arms are very weak.'
'But the smaller wounds?'
'Yes, those could be her work, I suppose.'
M. Bouc shook his head. 'Lies - and more lies. I cannot believe how many lies we were told this morning!'
'There are many more lies to uncover,' said Poirot cheerfully. 'I just need to make some more lucky guesses.'
مشارکت کنندگان در این صفحه
تا کنون فردی در بازسازی این صفحه مشارکت نداشته است.
🖊 شما نیز می‌توانید برای مشارکت در ترجمه‌ی این صفحه یا اصلاح متن انگلیسی، به این لینک مراجعه بفرمایید.