سرفصل های مهم
فصل 05
توضیح مختصر
زمان مطالعه

21 دقیقه

سطح

متوسط
دانلود اپلیکیشن «زیبوک»
این فصل را می‌توانید به بهترین شکل و با امکانات عالی در اپلیکیشن «زیبوک» بخوانید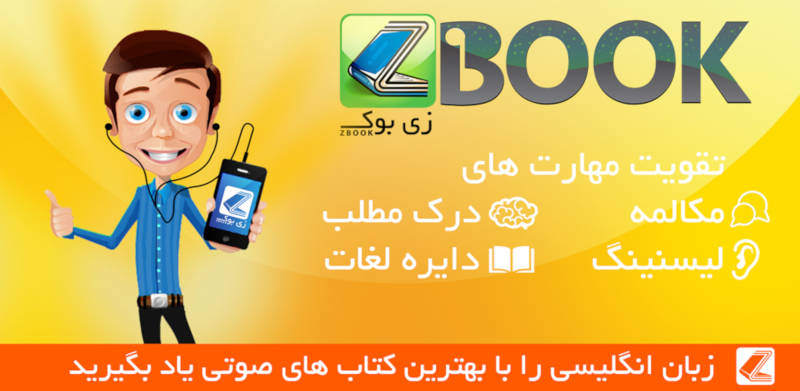 متن انگلیسی فصل
CHAPTER FIVE
The Man with a Woman's Voice
The detective's thoughts turned to the next interview. 'The American in compartment 16, I think.'
The American soon came in, wearing a brightly coloured suit and a pink shirt. He had a wide, friendly face.
'Good morning, gentlemen,' he said. 'What can I do for you?'
'You have heard of this murder, Mr - er - Hardman?'
'Yes.'
'We are interviewing all the passengers. You are -' Poirot looked quickly at the passport in front of him. '- forty-one years of age, and a salesman of office machines?'
'Yes, that's me.'
'You are travelling for business reasons?'
'That's right.'
'Can you tell us anything about the events of last night?'
'Nothing at all. Sorry.'
'Ah, that is a pity. Perhaps, Mr Hardman, you will tell us exactly what you did after dinner last night?'
Hardman paused, then said, 'Excuse me, but who are you exactly?'
'I am Hercule Poirot. I have been hired by the Compagnie Internationale des Wagons Lits to solve this crime.'
'I've heard of you,' said Mr Hardman. He thought for a
minute more, then said, 'I suppose I should be honest.'
'You should certainly tell us all that you know,' said Poirot.
The American now spoke in a different voice - in fact, he seemed a completely different person. 'Well, as I said, I don't know anything. But I should know something.'
'Please explain, Mr Hardman.'
'Some of the information in my passport is false. This is who I really am.' He produced a card from his pocket.
Mr CYRUS B. HARDMAN
McNeil's Private Detectives
New York
Poirot knew the name of the company. McNeil's had an excellent reputation.
'I'd gone to Istanbul after a couple of criminals - no connection with this business. I was planning my journey home to New York when I got this.' He pushed across a letter.
Dear Sir,
I understand that you are a private detective. Please come to my rooms at four o'clock this afternoon.
It was written on notepaper from the Tokatlian Hotel in Istanbul and was signed 'S.E. Ratchett'.
'I went to see Ratchett, and he showed me some threatening letters that he had received. He hired me for protection on his journey west. Well, my protection wasn't very good, was it?'
'How had you hoped to protect him?'
'I had planned to travel in the next-door compartment, but it was taken. Number 16 was in a good position, though. No one could reach Mr Ratchett's compartment without passing mine.'
'You had no idea, I suppose, who the possible attacker was?'
'Well, I knew what he looked like. Mr Ratchett described him to me.'
'What?' His three listeners almost jumped out of their seats.
Hardman continued. 'A small man, dark, with a high voice
like a woman's. That's how Ratchett described him.'
'Did you know that Ratchett was Cassetti, the Armstrong murderer?'
Mr Hardman looked shocked. 'No, I didn't recognise him. I'd seen photos of Cassetti in the papers, I suppose, but I wouldn't recognise my own mother in one of those photos.'
'Please, M. Hardman, continue your story.'
'There's not much to tell. I slept in the day and stayed awake watching the corridor at night. Nothing happened the first night and I thought the same was true last night. No stranger passed.'
'You are sure of that, M. Hardman?'
'Yes, I am. I'm certain.'
'Then I think we have finished. Thank you.' Poirot offered the American a cigarette. 'But perhaps you prefer a pipe?'
'Not me. It was nice to meet you, Mr Poirot.' He took a cigarette and walked away.
The three men looked at each other.
'A small man, dark, with a high voice like a woman's,' said M. Bouc thoughtfully.
'A description which fits no one on the train,' said Poirot. He paused, then said with a smile, 'And now we will make M. Bouc happy. We will see the Italian.'
A man with dark skin and a pleasant, cheerful face was soon walking across the restaurant carriage towards them.
'Your name is Antonio Foscarelli, from Italy?'
'Yes, Monsieur, but I have become an American citizen. It is better for my business.' He smiled.
'You sell Ford motor cars?'
'Yes, you see -'
A long explanation of Foscarelli's business methods followed, before Poirot could continue his questions. 'So you have lived in the United States for the last ten years?'
'Yes, Monsieur. I remember the day that I left. My mother -'
Poirot interrupted him. 'Did you ever meet Mr Ratchett in America?'
'No, but I met many people like him. On the outside, very polite, very well-dressed, but underneath - evil. In my opinion, Ratchett was a criminal.'
'Your opinion is correct,' said Poirot. 'Ratchett was Cassetti, the kidnapper.'
'What did I tell you? I am good at reading people's faces. It is important in my work.'
'You remember the Armstrong case?'
'Not very well. It was a little girl, wasn't it? A terrible crime, but these things happen, even in a great country like America.'
'Did you ever meet any members of the Armstrong family?'
'I don't think so, but it is difficult to say. Last year alone I sold cars to -'
Poirot interrupted him again. 'Monsieur, please tell me what you did last night after dinner.'
'With pleasure. I went back to my compartment. An English servant shares the compartment with me but he was out. Then he came back, but he wasn't interested in talking. "Yes", "No" - nothing else. He was very unfriendly. He read his book and I read mine. I smoked a cigarette or two. He had toothache, and he was making a lot of noise about it. I went to sleep, but I woke up a few times to the sound of his complaining.'
'Did he leave the compartment at all during the night?'
'I don't think so. When the door opens, the light from the corridor comes in very brightly and wakes you up.'
With words of thanks, Poirot brought the interview to an end. 'Well, he has been in America for a long time,' said M. Bouc when Foscarelli had left the carriage. 'He is Italian - Italians are good at lying and love using knives. I don't like Italians.'
'That is very clear,' smiled Poirot. 'But there is no evidence against this man. Italians use knives, yes, but in a fight, when they are angry. This murder was very carefully planned.'
He picked up the last two passports. 'Let us see Miss Mary Debenham next.'
Miss Debenham entered the restaurant carriage calmly, dressed in a little black suit. She sat down opposite Poirot.
'Your name is Mary Hermione Debenham, you are English, and you are twenty-six years old?' began Poirot.
'Yes.'
'Now, Miss Debenham, what can you tell us about last night's events?'
'Nothing, I'm afraid. I went to bed and slept.'
Poirot looked at her thoughtfully. 'You are travelling from Baghdad to London, I believe.'
'Yes.'
'What have you been doing in Baghdad?'
'I have been working as governess to two children.'
'Have you ever been to America?'
'America? No, never.'
'What is your opinion of the lady who shares your compartment - Miss Ohlsson?'
'She seems a pleasant, simple person.'
'What colour is her dressing gown?'
Mary Debenham looked surprised. 'A brown colour.'
'And I noticed your dressing gown on the train to Istanbul. It is purple, I believe.'
'Yes, that is right.'
'Have you got any other dressing gown, Miss Debenham? A red one, for example?'
'No, that is not mine.'
The detective moved forward quickly, like a cat jumping on a mouse.
'Not yours? So you know that the red dressing gown belongs to someone else! Whose is it?'
The girl moved back, a little shocked. 'I don't know,' she replied. 'I saw someone wearing it last night in the corridor, but I didn't see her face.'
'Was she tall or short? Fair or dark?'
She had a hat on, so I couldn't see her hair. But she was tall and thin. It was a Chinese-style dressing gown.'
Yes, that's right, Chinese.' The detective was silent for a minute. Then he said to himself, 'I cannot understand. None of this makes sense.' Looking up, he said to Miss Debenham, 'We do not need you any more. You can go.'
When she had left, M. Bouc stared at his friend with a confused look on his face. 'You think she is guilty, don't you?' he said slowly. 'But why? She seems a very pleasant young lady - the last person in the world to be a murderer.'
'I agree,' said Constantine. 'She is a very calm person. She would not murder her enemy. She would take him to court.'
'There is an unemotional, intelligent brain behind this crime. Miss Debenham fits the description of the murderer exactly.' M. Bouc shook his head. 'You are wrong, my friend. That young woman is not a criminal.'
'I have another reason to think carefully about her. I have not yet told you what I heard during my journey to Istanbul.'
He told the two men about Miss Debenham's words to Colonel Arbuthnot on the platform at Konya.
M. Bouc repeated the words thoughtfully. '"Not now. When it's all over. When it's behind us." That is certainly strange. It suggests that she and the Colonel are both responsible.'
'Yes, but there are other people who tell us that they could not be the murderers. The stories of the Swedish woman and Mr MacQueen seem to prove that they are both innocent. No, that solution does not work. Ah well,' continued the detective, picking up the last passport, 'let us see our last passenger - Princess Dragomiroff's German maid, Hildegarde Schmidt.' When the maid entered, Poirot asked her gently, in German, about her movements the night before.
'I do not know anything, Monsieur,' she said.
'Your employer sent for you last night, I believe. Do you remember the time?'
'No, Monsieur. I was asleep when the conductor called me.'
'Do you often go to your employer's room at night?'
'It is not unusual, Monsieur. She does not sleep well.'
'And did you put on your dressing gown to go to her compartment?'
'That would not be right, Monsieur! I put on my day clothes.'
'Although it is a very nice dressing gown - red, I think?'
She stared at him. 'It is dark blue, Monsieur!'
'Ah! My mistake! So, you went to the Princess's compartment. What did you do there?'
'I read to her. Then I returned to my own compartment to get her an extra blanket, and finally went back to bed.'
'Do you know what time that was?'
'No, Monsieur.'
'And you met no one in the corridor?'
'No, Monsieur. There was nobody there except the conductor. Everyone was asleep.'
'But you did see the conductor. What was he doing?'
'He came out of one of the compartments, Monsieur.'
M. Bouc moved forward. 'Which one,' he asked urgently. The maid looked frightened. 'One of the middle ones, Monsieur. Two or three doors from the Princess's.'
'Please tell us exactly what happened.'
'He almost ran into me as I was taking the blanket to the Princess. Then he apologised and continued down the corridor. A bell began ringing, but I do not think he answered it.'
'This poor conductor,' said Poirot. 'He had a busy night. First he had to wake you. Then there was that bell.'
'He was not the conductor who woke me, Monsieur. It was another one.'
'Another one? Would you recognise him if you saw him again?'
'I think so, Monsieur.'
Poirot whispered something in M. Bouc's ear. M. Bouc went to the door to give an order.
'Have you ever been to America?' the detective continued. 'Never, Monsieur. It must be a fine country.'
He took a handkerchief from his pocket. 'Is this yours?' There was a moment's silence as the woman examined it. Her face went a little red. 'No, it is not mine,' she replied.
'It has the letter H, you see - for Hildegarde.'
'Really, it is not mine. This is an expensive handkerchief, Monsieur, the handkerchief of a fine lady.'
'You do not know which fine lady?'
Poirot noticed that there was a slight pause before she
answered, 'I? Oh, no, Monsieur.'
M. Bouc now whispered in Poirot's ear. The detective said, 'The three conductors are coming in, Mademoiselle. Please could you tell me which one almost ran into you last night?' The three men entered. Hildegarde Schmidt looked at them and immediately shook her head.
'No, Monsieur. None of these is the man that I saw last night. These are all tall, big men. I saw a small, dark man with a little moustache. When he said "Excuse me", his voice was weak, like a woman's. I remember him very well, Monsieur.'
مشارکت کنندگان در این صفحه
تا کنون فردی در بازسازی این صفحه مشارکت نداشته است.
🖊 شما نیز می‌توانید برای مشارکت در ترجمه‌ی این صفحه یا اصلاح متن انگلیسی، به این لینک مراجعه بفرمایید.