سرفصل های مهم
فصل 04
توضیح مختصر
زمان مطالعه

22 دقیقه

سطح

متوسط
دانلود اپلیکیشن «زیبوک»
این فصل را می‌توانید به بهترین شکل و با امکانات عالی در اپلیکیشن «زیبوک» بخوانید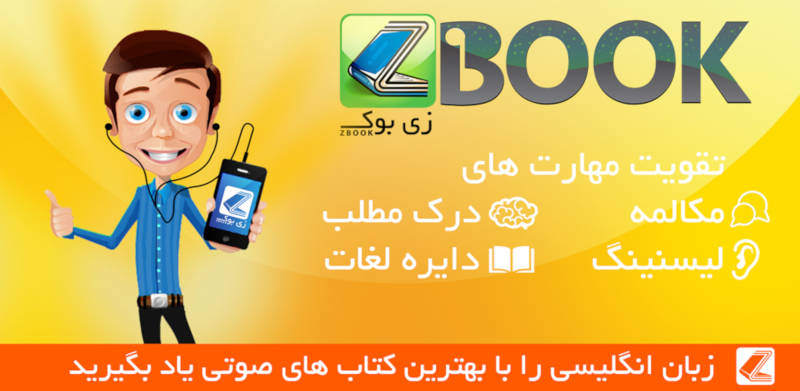 متن انگلیسی فصل
CHAPTER FOUR
An Open Door
As Mrs Hubbard left, M. Bouc said anxiously, 'I hope this button doesn't mean that Pierre Michel is the murderer.'
'That button is interesting,' said Poirot. 'But let us interview the Swedish lady before we discuss it.' He looked through the pile of passports. 'Here we are. Greta Ohlsson, age forty-nine.' M. Bouc asked the waiter to invite her in. The woman with a sheep-like face and fair hair entered. She looked quite calm. 'You know what happened last night?' asked Poirot.
'Yes. It is terrible,' she replied.
'You will understand, Mademoiselle, that I must ask everyone about their movements last night after dinner.'
'Of course. Well, I spent most of the evening in my compartment, but I did go to see the American lady, Mrs Hubbard. She gave me some aspirin.'
'Did she ask if the door between her compartment and Mr Ratchett's was bolted?'
'Yes, she did. And it was.'
'And after that?'
'I went back to my bed, took the aspirin and fell asleep.'
'Your compartment is this one?' He pointed to the plan.
'Yes, I think so. I am sharing with a young English lady. Very nice. She has travelled from Baghdad.'
'Did she leave the compartment during the night?'
'No, I am sure she did not.'
'Why are you sure if you were asleep?'
'I wake very easily. She was sleeping in the bed above mine.
I always notice when she comes down.'
'Did you leave the compartment?'
'Not until this morning.'
'Do you have a red dressing gown?'
'No, I do not. Mine is brown.'
'Have you ever been to America, Mademoiselle?'
'Sadly, no. I like the Americans. They give a lot of money to schools and hospitals in Turkey. Why do you ask?'
Poirot explained about the Armstrong case. Greta Ohlsson left the interview room shaking her head and crying, 'How can there be such evil in the world?'
Poirot spent some time writing notes. 'The conductor said that Mrs Hubbard's bell rang some time after 1 a.m.'
'Yes, it seems quite clear that the murder happened at 1.15,' said M. Bouc. 'That fits the evidence of the watch and the stories of the conductor and Mrs Hubbard. And I think I can guess who the murderer is. It is the big Italian. Italians always kill with a knife, and this one has lived in America. He and Ratchett probably worked in this kidnapping business together. Then Ratchett cheated him. The Italian wanted revenge. He sent threatening letters and then he killed him. Very simple.'
'Simple except for the manservant with the toothache, who says that the Italian never left the compartment,' said Poirot.
'Yes, that is a difficulty, but it will all be explained,' said M. Bouc confidently.
The detective shook his head. 'No, it is not as simple as that, I fear. But let us hear what Pierre Michel can tell us about this button.'
The conductor was called and shown the button.
'It seems certain,' said M. Bouc, 'that the murderer passed through Mrs Hubbard's compartment and dropped that button.' Michel was very upset. 'It is not mine, Monsieur! Look - my uniform has lost no buttons. I am innocent of this crime!'
'Where were you when Mrs Hubbard's bell rang?'
'In the next carriage, Monsieur. I was talking to a colleague.' The colleague was called. His story agreed with Michel's. The buttons of all the other conductors' uniforms were checked, and none were missing.
'Monsieur, do you see now? I am not guilty!' cried Michel. 'Calm yourself, Michel,' said M. Bouc. 'Think back to last night. When you ran to answer Mrs Hubbard's bell, did you see anyone in the corridor?'
'No, Monsieur.'
'That is no surprise,' said Poirot. 'Mrs Hubbard lay with her eyes closed for some time after she realised that there was someone in her compartment. The man probably went out then. If the murderer was one of the passengers, he had time to get back to his own compartment before Michel arrived.'
'We still have eight passengers to interview,' said M. Bouc. 'Shall we see the Italian next?'
'You think only of your Italian!' laughed Poirot. 'No, we will see the Princess first. Michel, could you ask her to come in?' Princess Dragomiroff looked even uglier than the day before, but intelligence and energy shone from her small, dark eyes.
As M. Bouc apologised for troubling her, she stopped him in her deep, clear voice. 'Murder is a serious matter, Monsieur. I am happy to help you in any way that I can.'
'Thank you, Madame,' said Poirot. 'You are Princess Natalia Dragomiroff, travelling to your home in Paris?'
'Yes. My maid is with me.'
'Please could you tell us your movements last night after dinner?'
'Willingly. I went to bed straight after the meal. I read until eleven, then turned out the light. I was unable to sleep because of pains that I often have in my legs. At about a quarter to one I rang for my maid. She read to me until I felt sleepy. I am not sure exactly when she left me. After half an hour, perhaps.'
'You have been in America, I suppose, Madame?'
The sudden change of subject surprised the old lady.
'Many times.'
'Did you at any time meet a family called Armstrong?'
Her voice shook as she said, 'If you mean Sonia and Robert Armstrong, then yes. Sonia was my goddaughter. Her mother, the actress Linda Arden, was a close friend of mine.'
'Linda Arden is dead now?'
'She is alive, but she sees no one. Her health is very poor.'
'There was, I think, a second daughter?'
'Yes, much younger than Mrs Armstrong.'
'Where is she now?'
The old woman looked at him in surprise. 'What connection do these questions have with the murder on this train?'
'The murdered man was responsible for the kidnap and murder of Mrs Armstrong's child.'
'Ah!' Princess Dragomiroff sat straighter in her chair. 'Then this murder is a very happy event. You will excuse my strong opinion on the subject.'
'Of course, Madame. Now we must return to my earlier question. Where is the younger daughter of Linda Arden?'
'I honestly cannot tell you, Monsieur. I have lost contact with her. I believe she married an Englishman some years ago, but I'm afraid I cannot remember his name.' She paused for a minute and then said, 'Is there anything else, gentlemen?'
'Just one thing, Madame. The colour of your dressing gown.'
'I suppose you have a good reason for asking this. It is blue.'
'That is all. Thank you for your help.'
Count and Countess Andrenyi were called next, but the Count entered the restaurant carriage alone.
He was a fine-looking man - tall, well-built, with a long moustache and dressed in an expensive English suit.
'Well, gentlemen,' he said, 'what can I do for you?'
'As you know,' said Poirot, 'there was a murder here last night, and I must ask certain questions of the passengers.'
'Of course. I am afraid, though, that my wife and I were asleep and heard nothing at all.'
'Do you know who was murdered, Monsieur?'
'The big American, I understand.'
'Yes. His name was Cassetti. He was responsible for some terrible crimes in America.'
The Count showed no sign of emotion at this news. 'That explains his murder, I suppose,' he said.
'You have been to America perhaps, Monsieur?'
'I was in Washington for a year.'
'Did you know the Armstrong family?'
'Armstrong - Armstrong - it is difficult to remember. There were so many names.' He smiled. 'But returning to the murder, gentleman, what more can I do to help you?'
'When did you go to bed last night, Monsieur?'
'At about eleven o'clock. We both slept until morning and noticed nothing. I am sorry we cannot help you in any way.'
'Thank you, Monsieur.'
'You won't need to speak to my wife. She can tell you nothing more than I have.'
Poirot's expression changed slightly. 'I am sure that is true,' he said. 'But I must have a little talk with the Countess.'
'It is quite unnecessary,' said the Count.
'I'm afraid it is necessary - for my report, you understand.'
'As you wish,' he said, and went to tell her.
Poirot looked at the Count's passport. Travelling with wife, he read.
Name: Elena Maria Andrenyi Surname before marriage: Goldenberg Age: 20
An ink spot had been dropped on the page by a careless official. Countess Andrenyi entered the restaurant carriage. 'You wish to see me, gentlemen?' she asked in perfect French.
'Thank you, Countess,' said Poirot. 'I only need to ask you if you saw or heard anything unusual last night.'
'No, nothing. I had taken medicine to help me sleep.'
'Did you go with your husband to America, Madame?'
'No, Monsieur. We were not married then. We have only been married a year.' She smiled shyly. With her big, dark eyes and bright red lips, she looked very foreign - and very beautiful. 'Why did you ask me that?'
'Detectives have to ask a lot of strange questions. For example, what colour is your dressing gown?'
'It is a cream colour. Is that important?'
'Very important. And does your husband smoke a pipe?'
'No - cigarettes, but not a pipe.'
'Do you speak English?' he asked in that language.
'I speak a little, yes.' Her accent was strong, but very attractive. 'And that is all,' the detective said. 'You see, Madame, it was not so terrible.'
She smiled and walked out of the carriage.
'That was not very useful,' said M. Bouc. 'Shall we see the Italian now?'
Poirot did not reply for a moment. He was studying the ink spot on the Hungarian passport. Finally he looked at M. Bouc. 'We will leave your Italian for the moment, my friend, and interview the good-looking Englishman, Colonel Arbuthnot.' When the Colonel arrived, Poirot said, 'You are travelling from India to Britain, I think. Why are you not going by boat?'
'I chose to take the overland route for reasons of my own,' said the Colonel unhelpfully.
'I see. You came straight through from India?'
'I stopped for three days in Baghdad to visit an old friend.'
'You met the young English lady there, perhaps - Miss Debenham?'
'No, I did not. I first met Miss Debenham on the train.'
'We think that M. Ratchett was murdered at a quarter past one last night. What were you doing at that time?'
'I was talking to the young American - the dead man's secretary. We were in his compartment.'
'Did you know M. MacQueen before this journey?'
'No. We started talking yesterday and we enjoyed each other's company. I don't usually like Americans, but I like MacQueen. We had a long discussion about India, and America, and the world in general. I was quite surprised when I looked at my watch and found that it was a quarter to two.'
'That is the time that you stopped this conversation?'
'Yes.'
'What did you do then?'
'I walked back to my own compartment and went to bed.'
'Now, Colonel, I want you to think back to your conversation with M. MacQueen. You got out at Vincovci?'
'Yes, but only for about a minute. It was snowing very hard.'
'So you came back in. You sat down again. You smoked - perhaps a cigarette, perhaps a pipe He paused for a moment. 'A pipe for me. MacQueen smoked cigarettes.'
'The train started again. Did anyone pass the door after that?'
'I don't remember anyone except the conductor. Wait a minute - there was a woman too, I think. She was wearing something red.'
'Thank you. Have you ever been in America, Colonel?'
'Never. I have no interest in going there.'
'Did you ever know a Colonel Armstrong?'
'Armstrong - Armstrong - I've known two or three Armstrongs. Do you mean Selby Armstrong? Or Tommy?'
'I mean Colonel Robert Armstrong, who married an American and whose only child was kidnapped and killed.'
'Ah, I remember reading about that. But I didn't know him.'
'The murdered man was responsible for that kidnap.'
'Really? Then he deserved to die - although it's a pity that it wasn't done legally, through the courts, of course. You can't go around murdering people out of revenge, like Corsicans.'
Poirot looked at the Colonel thoughtfully. 'I have no more questions - unless you noticed anything unusual last night?' Arbuthnot thought for a moment. 'No,' he said. 'Nothing. Unless -' He paused.
'Yes?' said the detective.
'Well, it's nothing really. But when I got back to my compartment, I noticed that the door of the end compartment -'
'Number 16?'
'Yes, the door to it was not quite closed. The man inside looked out in a secretive way, then quickly closed the door. It seemed a bit strange.'
'Yes,' said Poirot doubtfully.
When the soldier had left the carriage, Poirot stared into space for some time. Then he said, 'Colonel Arbuthnot smokes a pipe. In M. Ratchett's compartment I found a pipe cleaner.'
'You think -?' began M. Bouc.
'He was also in the same army as Colonel Armstrong. He said that he did not know him, but perhaps that was a lie.'
'So it is possible that -?'
Poirot shook his head angrily. 'No, it is impossible that this Englishman, who believes in law and order, could push a knife into his enemy twelve times.'
مشارکت کنندگان در این صفحه
تا کنون فردی در بازسازی این صفحه مشارکت نداشته است.
🖊 شما نیز می‌توانید برای مشارکت در ترجمه‌ی این صفحه یا اصلاح متن انگلیسی، به این لینک مراجعه بفرمایید.