سرفصل های مهم
فصل 08
توضیح مختصر
زمان مطالعه

30 دقیقه

سطح

ساده
دانلود اپلیکیشن «زیبوک»
این فصل را می‌توانید به بهترین شکل و با امکانات عالی در اپلیکیشن «زیبوک» بخوانید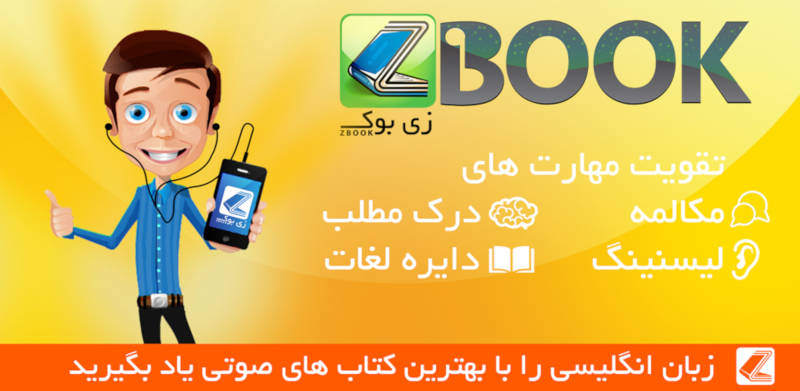 متن انگلیسی فصل
CHAPTER EIGHT
Two Solutions
Colonel Arbuthnot was called again to the restaurant carriage. He came in, clearly annoyed, and said, 'Well?'
'Firstly, I would like to show you a pipe cleaner.' Poirot held it up. 'Is it one of yours?'
'I don't know. I don't put a private mark on them!'
'You are the only passenger who smokes a pipe. This pipe cleaner was found by the body of the murdered man. Can you tell us, Colonel, how it got there?'
Colonel Arbuthnot looked surprised. 'I don't know,' he said. 'I can only tell you that I didn't drop it there myself.'
'Did you murder Mr Ratchett?'
'I never even spoke to the man. Although, if I was the murderer, I wouldn't tell you, would I?'
'Oh well. It doesn't matter.' Again, the Colonel looked surprised. 'I really wanted to see you about something else,' continued Poirot. 'Miss Debenham has told you that I heard her talking to you on the platform at Konya?'
Arbuthnot did not reply.
'She said, "Not now. When it's all over. When it's behind us." Do you know what those words meant?'
'I must refuse to answer that question.'
'You will not tell a lady's secrets?'
'Exactly.'
'Even when that lady is likely to be guilty of murder?'
'That is crazy. Miss Debenham is not a murderer.'
'Miss Debenham was the Armstrongs' governess at the time that Daisy was kidnapped,' said Poirot.
There was a minute's silence.
'You see, we know more than you think,' continued Poirot. 'If Miss Debenham is innocent, why did she say that she had never been to America?'
The Colonel coughed. 'Perhaps you are mistaken.'
'No, I am not mistaken. Why did Miss Debenham lie to me?'
'I suggest that you ask her. I still think that you are wrong.' Poirot called to one of the waiters. 'Go and ask the English lady in number 11 to come here, please.'
The four men sat in silence until Miss Debenham had entered the carriage. Her head was thrown back bravely. She looked very beautiful.
Her eyes went to Arbuthnot for a moment - just a moment. Then she said to Poirot, 'You wished to see me?'
'I wished to ask you, Mademoiselle, why you told us that you had never been in America. We now know that you were living in the Armstrongs' house when Daisy was kidnapped.'
Her face changed for a second, then returned to its usual calm. 'The reason for my lie is easy to explain,' she said with a smile. 'I have to work. Do you know how hard it is to get and keep a good job as a governess? If my name were connected with this crime, if my photograph were in the English newspapers, my reputation would be ruined. I would never work again.'
'But if you were not guilty, there would be no problem.'
'People remember names and faces - they do not remember who was guilty and who was innocent.'
'It is always better to be honest, Mademoiselle. And you also kept secret the fact that Countess Andrenyi is Mrs Armstrong's younger sister.'
'Countess Andrenyi? Really?' She shook her head. 'It may seem unlikely, but I honestly didn't recognise her. Three years ago, when I last saw her, she was an American schoolgirl. She looks so different! It is true that, when I saw her, her face looked familiar. But I couldn't think who she was. After that, I didn't really notice her. I had my own worries.'
'You will not tell me your secret?' asked Poirot gently.
She replied very quietly, 'I can't - I can't.' Suddenly her face was in her hands and she was crying. She seemed heartbroken.
The Colonel jumped up and stood uncomfortably beside her. He shouted at Poirot, 'I'll break every bone in your body!'
'Monsieur!' cried M. Bouc.
Arbuthnot was now talking to the girl. 'Mary, please -'
She jumped up. 'It's nothing,' she said. 'I'm fine. You don't need me any more, do you, M. Poirot? If you do, please come and find me. Oh, what a fool I'm making of myself!'
She hurried out of the carriage, followed by Arbuthnot. 'Well, my friend,' smiled M. Bouc at Poirot, 'another excellent guess!'
'How do you do it?' asked Dr Constantine in admiration. 'This time it was easy. Countess Andrenyi almost told me.'
'What?!'
'When I asked her governess's name, she said Freebody. You may not know, gentlemen, but there used to be a shop in London called Debenham and Freebody. With the name Debenham running through her head, Freebody was the first name that the Countess could think of. I understood immediately, of course.'
'Nothing would surprise me now,' said M. Bouc. 'Even if everybody on the train proved to be friends of the Armstrongs!'
'It is certainly a most surprising case,' said Dr Constantine? 'Now, let us see your Italian, M. Bouc,' said Poirot. He asked the waiter to call Foscarelli to the restaurant carriage.
The big Italian soon arrived, looking very nervous. 'What do you want?' he said. 'I have told you everything that I know.'
'But now we want the true story,' said Poirot. 'We already know it, but it will be better for you if you tell us yourself'
'You sound like the American police,' he said angrily. ' "Be honest with us," they say, "and the judges will be kind to you."'
'Ah! You have had experience of the New York police?'
'No, no, never. They could not prove anything against me - although they tried hard enough.'
'That was in the Armstrong case, wasn't it?' said Poirot quietly. 'You drove their cars for them?' His eyes met the Italian's.
'If you already know, why ask me?' the Italian said.
'Why did you lie this morning?'
'For business reasons, and because I do not want to be questioned by the Yugoslav police. They hate Italians. They would just throw me in prison.'
'Perhaps you deserve to be thrown in prison.'
'No, no, I didn't murder that man. The long-faced Englishman can tell you that.'
'Very good,' said Poirot. 'You can go.'
'That man was a pig!' cried Foscarelli as he left the carriage. There were tears in his eyes. 'Little Daisy - what a lovely child! She loved to play in my car. All the servants thought she was wonderful.'
Next Poirot called Greta Ohlsson. She soon arrived, in tears, and fell back into the seat facing the detective.
'Do not upset yourself, Mademoiselle,' Poirot said gently. 'You were the nurse who looked after little Daisy Armstrong?'
'It is true,' cried the unhappy woman. 'Ah, she was a sweet, kind-hearted little girl.' For a moment she could not continue. 'I was wrong not to tell you this morning, but I was afraid - afraid. I was so happy that the evil man was dead, that he could not kill any more little children.'
Poirot touched her gently on the shoulder. 'I understand - I understand everything. I will ask you no more questions.'
The Swedish lady moved slowly out of the carriage, her eyes blind with tears. As she reached the door, she walked into a man coming in. It was the manservant, Masterman.
'Excuse me, sir,' he said to Poirot in his usual, unemotional voice. 'I thought I should tell you immediately. I worked for Colonel Armstrong in the war, sir, and afterwards in New York. I'm sorry that I didn't tell you earlier.'
He stopped.
Poirot stared at him. 'Is that all that you want to say?'
'Yes, sir.' He paused; then, when Poirot did not speak, he turned and left the carriage.
'This is more unlikely than a murder mystery novel!' cried Dr Constantine.
M. Bouc agreed. 'Of the twelve passengers, nine have got a definite connection with the Armstrong case.'
'Perhaps we can fit them all into our little collection,' said Poirot, smiling. 'Maybe they are - I don't know-the Armstrongs' gardener, housekeeper and cook.'
'That would be too much to believe,' said M. Bouc. 'They cannot all be connected.'
Poirot looked at him. 'You do not understand,' he said. 'You do not understand at all.'
'Do you?' asked M. Bouc. 'Do you know who killed Ratchett?'
'Oh, yes,' Poirot said. 'I have known for some time.'
Poirot was silent for a minute. Then he said, 'M. Bouc, could
you please call everyone here. There are two possible solutions to this case. I want to explain them both to you all.'
The passengers crowded into the restaurant carriage and took their seats at the tables. They all looked nervous.
The conductor, Michel, asked M. Poirot if he could stay.
'Of course, Michel,' the detective replied.
He stood up and gave a little cough. 'Ladies and gentlemen, we are here to find out who murdered Samuel Edward Ratchett - also known as Cassetti. There are two possible solutions to the crime. I will explain both solutions, and ask M. Bouc and Dr Constantine here to judge which is the right one.
'Mr Ratchett died last night between midnight and two in the morning. At half an hour after midnight, the train stopped because of the thick snow. After that time it was impossible for anyone to leave the train.
'Here is my first solution. An enemy of Mr Ratchett got onto the train at Belgrade. He was wearing a conductor's uniform and had a conductor's key, with which he opened Ratchett's locked door. He attacked Ratchett with a knife and killed him. Then he went into Mrs Hubbard's compartment -'
'That's true,' said Mrs Hubbard.
'He put his knife in Mrs Hubbard's sponge bag. Without knowing it, he lost a button from his uniform. Then he went out into the corridor, threw his uniform into a suitcase in an empty compartment and, dressed in ordinary clothes, left the train at Vincovci through the door near the restaurant car.'
'But that explanation does not work!' cried M. Bouc. 'What about the voice heard inside his compartment at twenty-three minutes to one?'
'That was not Ratchett and not the murderer, but someone else. Perhaps someone had gone to speak to Ratchett and found him dead. He rang the bell to tell the conductor. Then, at the last minute, he changed his mind because he was afraid that people would think he was guilty of the crime.'
Princess Dragomiroff was looking at Poirot strangely. 'And the evidence of my maid, who saw the man in uniform at a quarter past one?' she asked. 'How do you explain that?'
'It is simple, Madame. She recognised your handkerchief and invented her story to protect you.'
'You have thought of everything,' said the Princess.
There was silence. Then everyone jumped as Dr Constantine suddenly hit the table with his hand. 'But no,' he said. 'No, no, and again no! That explanation does not work for so many reasons. You must know that perfectly well, Poirot.'
'Then I must give my second solution,' said the detective. 'But do not forget this first one too quickly. You may agree with it later.'
Poirot looked around the carriage before continuing, 'It was immediately clear to me that many of you were lying. To protect someone, Mr Hardman, you should spend the night in the person's compartment or in a place where you can see his door. Your method was completely useless - except for producing evidence that no one in any other part of the train could be Ratchett's murderer.
'Then there were Miss Debenham and Colonel Arbuthnot. On the platform at Konya, he called her Mary. A man like the Colonel does not use a woman's first name when he has only just met her. Clearly they were lying about their relationship.
'Mrs Hubbard also made a mistake. She said that her sponge bag was hanging on the handle of the door to Ratchett's compartment, and that it hid the bolt on the door. That would be possible in compartments 2, 4 and 12, for example - all the even numbers - because the bolt is just under the door handle. But in her compartment, number 3, the bolt is a long way above the handle and so it could not be hidden by a hanging sponge bag. Mrs Hubbard had clearly invented that story.
'The watch in Ratchett's pyjamas was interesting too. What an uncomfortable place to keep a watch! I was sure that it was a false clue. So was Ratchett murdered earlier, when a cry came from his room? I think not. He was so heavily drugged that he could not defend himself. He could not cry out either. I believe that the cry at twenty-three minutes to one - and the words in French - were planned to confuse me. MacQueen told me that Ratchett spoke no French. I was meant to think that Ratchett was killed at that moment.
'And the real time of the crime? I think Ratchett was killed at almost two o'clock. And the murderer?' He paused, looking at the passengers. There was complete silence.
He continued slowly. 'Everyone was proved innocent by another passenger - in most cases, a passenger who was unlikely to be a friend in an earlier life. MacQueen and Arbuthnot, the English manservant and the Italian, the Swedish lady and the English governess. "This is very strange," I said to myself. "They cannot all be guilty."
'And then, ladies and gentlemen, I realised. They were all guilty. It was impossible that so many people connected with the Armstrongs were travelling on the same train by chance. It could only happen if it was planned. That would also explain the crowded train at a time of year that is usually quiet. There were twelve passengers, after Ratchett's death. There were twelve knife wounds in Ratchett's body. In America, murder cases are decided by a group of twelve ordinary people.
'Ratchett had escaped punishment from the court in America, although no one doubted that he was guilty. I imagined a group of twelve people who decided, when the court case failed, to give him his punishment another way. And immediately the whole case became clear to me.
'Everything was explained - the strange wounds that did not bleed, the false threatening letters that were written only to be produced as evidence, the description of the dark man with a high voice that fitted none of the real conductors and could equally mean a man or a woman. I believe that everyone entered Ratchett's compartment through Mrs Hubbard's - and struck! No one could know which strike actually killed him.
'Every detail of the evidence was very carefully planned. The only possible solution appeared to be a murderer who joined the train and left again during the night. But then there was the snow - the first piece of bad luck. I imagine that there was a quick discussion, and everyone decided to continue with the crime. It would be clear that the murderer had to be one or more of the passengers, but they were still protected by each other's stories. They added some extra clues to confuse the case - a pipe cleaner, a lady's handkerchief, a woman in a red dressing gown. The dressing gown was probably Countess Andrenyi's, as there is no dressing gown in her luggage.
'MacQueen learnt that we had seen the word Armstrong on
the burnt letter, and told the others. It was their second piece of bad luck. The position of Countess Andrenyi became worrying, and the Count changed her name on the passport.
'The plan was impossible without the help of Michel, the conductor. But if he was one of the group, then there were thirteen people, not twelve. I believe that the Countess, who had the strongest reason to kill Cassetti, was probably the one who did not do it. Her husband has promised me that she did not leave her compartment. I believe him.
'But why was honest Michel in this? He was a good man who had worked on the train for many years. Then I remembered Susanne, the Armstrongs' French maid. Perhaps the unlucky girl was Michel's daughter. And the others? Arbuthnot was probably an army friend of Armstrong's, Hildegarde Schmidt the family's cook. Hardman probably worked as a detective on the case, or perhaps he had been in love with Susanne. And then there was Mrs Hubbard. She had a difficult job, because she was in the compartment through which everyone reached Ratchett. No one could say that they were with her. To play the part of this foolish old woman, a true actress was needed - Mrs Armstrong's mother, Linda Arden.'
He stopped.
Then, in a soft rich dreamy voice, very unlike the one she had used on the journey, Mrs Hubbard said, 'I always liked playing amusing characters. That mistake with the sponge bag was silly, though. We tried it on the journey east, but I was in an even numbered compartment then, I suppose.'
She moved slightly and looked straight at Poirot. 'You have guessed so much, M. Poirot. But even you can't imagine what it was like - that terrible day in New York when Hector MacQueen told us that Cassetti had walked free from the court. I was crazy with sadness and anger - and the servants were too. Colonel Arbuthnot was there. He was Robert Armstrong's best friend.'
'He saved my life in the war,' said Arbuthnot.
'We decided then and there to give him the punishment that the court had failed to give him - death. Perhaps we were mad I don't know. There were twelve of us - well, eleven, because Susanne's father was in France, of course. Mary planned all the details with Hector.
'It took a long time to perfect our plan. Hardman managed to find Ratchett. Then Masterman and Hector had to get jobs with him. We had a meeting with Susanne's father. For Colonel Arbuthnot, it was important that there were twelve of us - it made it more correct, he thought. Michel was willing. We knew that Ratchett would come back from the East on the Orient Express, so this seemed the perfect opportunity.
'We tried to book every compartment in the carriage, but unfortunately one had been booked long before for someone from the train company.' She smiled at M. Bouc. 'Mr Harris, of course, was invented - we didn't want a stranger in Hector's compartment. Then, at the last minute, you came, M. Poirot.'
She stopped. 'Well,' she said, 'you know everything now. But what are you going to do about it? If someone must be punished, can't you blame me and only me for the crime? It's unnecessary to bring trouble to all these other good people - poor Michel - and Mary and Colonel Arbuthnot - they love each other so much -'
Poirot looked at his friend. 'What do you say, M. Bouc?'
M. Bouc coughed and said, 'In my opinion, the first solution was the correct one - definitely. The murderer left the train at Vincovci. I suggest that we give that solution to the Yugoslav police when they arrive. Do you agree, Doctor?'
'Certainly I agree,' said Dr Constantine. 'I think I made some - er - rather silly suggestions about the medical evidence.'
'Then,' said Poirot, 'we have solved the case. My work here is done.'
مشارکت کنندگان در این صفحه
تا کنون فردی در بازسازی این صفحه مشارکت نداشته است.
🖊 شما نیز می‌توانید برای مشارکت در ترجمه‌ی این صفحه یا اصلاح متن انگلیسی، به این لینک مراجعه بفرمایید.