سرفصل های مهم
فصل 11
توضیح مختصر
زمان مطالعه

24 دقیقه

سطح

ساده
دانلود اپلیکیشن «زیبوک»
این فصل را می‌توانید به بهترین شکل و با امکانات عالی در اپلیکیشن «زیبوک» بخوانید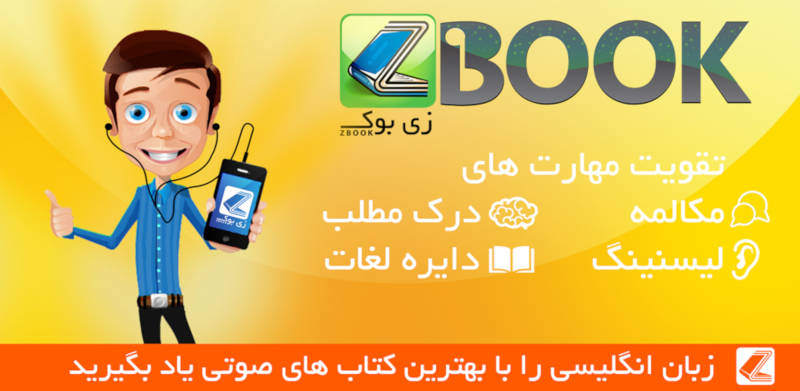 متن انگلیسی فصل
CHAPTER ELEVEN
And Catch a Fox
It was a clear November day. Dr Thompson and Chief Inspector Japp had come to tell Poirot about the police case against Alexander Bonaparte Cust.
'What's your opinion of Cust?' Poirot asked Dr Thompson.
'I don't know. He doesn't seem to be mad. He's an epileptic, of course.'
'Yes, that was clear when he fell into the police station in Andover,' I said. 'But can a man murder someone and not know they've done it?'
'In my opinion Cust knows very well that he's responsible for murder,' said Dr Thompson. 'The letters prove that the murders were planned crimes.'
'And we still have no explanation for the letters,' said Poirot. 'Until I know why they were written, I shall not feel that the case is solved.'
'Well, I must go,' said Dr Thompson.
He went out. Japp stayed.
'So Cust has an alibi for the Bexhill murder,' said Poirot.
'Yes,' said the Inspector. And his alibi is very strong. A man called Strange has told us that he met Cust in the Whitecross Hotel in Eastbourne on the evening of 24 July.
After dinner he and Cust played cards. Cust played very well. They played cards until midnight, and separated at ten minutes past midnight. So if Cust was in a hotel in Eastbourne at that time, he couldn't strangle Betty Barnard on the beach at Bexhill between midnight and one o'clock. Eastbourne is about twenty-two kilometres away from Bexhill and it would take some time for him to get there.'
'It is a problem - yes,' said Poirot.
'We know that Cust carried out the Doncaster murder - the coat with the blood, the knife - that's certain. He carried out the Churston murder. He carried out the Andover murder. So he also did the Bexhill murder. But I don't understand how!'
'Tell me, Hastings,' said Poirot, after Japp had gone. 'Do you think the case is finished?'
'Well - yes. We've got the man. And we've got most of the facts.'
Poirot shook his head.
'But until we know all about the man, the mystery is as deep as ever. And we know nothing at all! We know where he was born. We know that he fought in the war and was hit on the head. We know that he left the army because he is an epileptic. We know that he rented a room from Mrs Marbury. We know that he is very quiet and shy - the kind of man that nobody notices.
'We know that he planned and carried out several very clever murders. We know that he made some stupid mistakes. We know that he killed without pity. We know that he did not want anyone else to suffer for his crimes. Do you not see, Hastings, that the man is like two different people?
'All the time I have tried to get to know the murderer. And now I realise, Hastings, that I do not know him at all! I am quite confused. Why did he carry out these murders? Why did he choose those people?'
'Alphabetically -' I began.
'Was Betty Barnard the only person in Bexhill whose name began with a B? Betty Barnard - I had an idea there… It ought to be true - it must be true. But if it is -'
He was silent for some time. I didn't like to interrupt him, and I believe I fell asleep. Suddenly I woke to find Poirot's hand on my shoulder.
'Mon cher Hastings,' he said. 'Always you help me - you bring me luck.'
I was quire confused. 'How have I helped you this time?' I asked.
'I remembered something that you said. It makes everything very clear. I see the answers to all my questions. The reason for Mrs Ascher, the reason for Sir Carmichael Clarke, the reason for the Doncaster murder, and finally - very important - the reason for Hercule Poirot.
'But first, I need a little more information from our Special Legion. And then - then, when I have got an answer to one of my questions, I will go and see A B C. We will face each other at last - ABC and Hercule Poirot - the enemies. And then - we will talk!'
'What do you expect Cust to tell you?' I asked.
Hercule Poirot smiled.
'A lie,' he said. 'And from the lie, I shall know the truth!'
During the next few days, Poirot was very busy. He was mysteriously absent for a lot of the time. He talked very little and refused to answer any of my questions. But towards the end of the week, he said he intended to visit Bexhill. He suggested that I should come with him and I agreed enthusiastically. The members of our Special Legion were also invited.
Poirot first visited Mr and Mrs Barnard and asked them when exactly Cust had come to their door, and what he had said. Then he went to the hotel where Cust had stayed and asked for a detailed description of Cust. Next, he went to the beach - to the place where Betty Barnard's body had been discovered. He studied the ground carefully.
He then walked from the beach to the nearest place where a car could be parked. From there he went to the place where the Eastbourne buses waited before leaving Bexhill.
Finally he took us all to the Orange Cat cafe, where the fat waitress, Milly Higley, served us tea.
'I have finished in Bexhill,' said Poirot. 'I will go to Eastbourne. I need to ask one question there. It is not necessary for you all to come with me. But come back to the hotel and let us have a drink. That tea was horrible!
As we were having our drinks, Franklin Clarke said, 'I suppose we can guess what you're trying to do. You're trying to prove that Cust's alibi is false. You seem very pleased, but I don't know why. You haven't got a new fact of any kind.'
No - that is true,' said Poirot. Then he continued, 'My friend Hastings told me once that he had, as a young man, played a game called The Truth. Everyone was asked three questions. They had to promise to answer two questions truthfully. He paused. 'Eh bien, I want to play that game. But one will be enough. One question to each of you.'
'Of course,' said Clarke impatiently. 'We'll answer anything.'
'Ah, but I want it to be more serious than that. Do you all promise to speak the truth?'
Everyone became as serious as Poirot. They all promised. Then Poirot turned to Franklin Clarke.
'What did you think of the hats that the ladies wore at Ascot this year?'
Franklin Clarke stared at him in surprise.
'Is this a joke?'
'Certainly not.'
Clarke began to smile. 'Well, Monsieur Poirot, I didn't actually go to Ascot, but I saw some of the women driving to the races and their hats this year were an even bigger joke than the hats they usually wear.'
Poirot smiled and turned to Donald Fraser.
'When did you take your holiday this year?'
Fraser stared. 'My holiday? The first two weeks in August.'
Then Poirot turned to Thora Grey and I heard a slight change in his voice. His question came sharp and clear.
'Mademoiselle, after Lady Clarke's death, did you hope to marry Sir Carmichael?'
The girl jumped up. 'How dare you ask me such a question! It's insulting!'
'Perhaps. But you have promised to speak the truth. Yes or no?'
'Sir Carmichael was wonderfully kind to me. He treated me almost like a daughter. And that's how I felt to him - I was fond of him, and grateful, too.'
'Excuse me, but that is not answering yes or no, mademoiselle.'
'The answer, of course, is no!'
He turned to Megan Barnard. The girl's face was very pale.
'Mademoiselle, what do you hope will be the result of my questions? Do you want me to find out the truth or not?'
Megan's head went back proudly. 'No!' she said clearly.
We all jumped. Poirot sat forward, studying her face.
'Mademoiselle Megan,' he said, 'you may not want the truth but - you can speak it!' he said.
He turned towards the door, then remembered Mary Drower.
'Tell me, have you a young man?'
Mary looked at him nervously 'Oh, Mr Poirot. I - I - well, I'm not sure.'
Poirot smiled. Then he looked round for me.
'Come, Hastings, we must start for Eastbourne.'
The car was waiting and soon we were driving along the coast road that leads through Pevensey to Eastbourne. Poirot seemed very pleased with himself. As we passed through Pevensey, he suggested that we should stop and look at the castle there. As we were returning to the car, we passed a group of children in a circle singing a song.
'What is it that they are saying, Hastings? asked Poirot.
I listened until I understood.
'And catch a fox
And put him in a box
And never let him go.'
Poirot repeated the words. His face suddenly became very serious.
'That is very terrible, Hastings.' He was silent. 'You hunt the fox here?'
'I don't. I've never been able to afford to hunt. And I don't think there's much hunting in this part of the world.'
'I meant in England generally. A strange sport. The dogs run after the fox and at last they catch him and he dies - quickly and horribly. But the quick, cruel death is better than what those children were singing… It is not good to be shut away - in a box - for ever… Tomorrow, I am going to visit Cust Now let's go back to London.'
Aren't we going to Eastbourne?' I cried.
'What for? I know quite enough now'
I was not present at the interview between Poirot and that strange man, Alexander Bonaparte Cust. Because of his relationship with the police, Poirot was able to be there, but I wasn't included in the special permission that was needed. Poirot also wanted the interview to be completely private - the two men face to face. But when Poirot came back, he told me all about it in great detail.
Mr Cust seemed smaller, and to stoop even more. His fingers pulled nervously at his coat. For a time, Poirot sat and looked at him.
At last he said gently, 'Do you know who I am?'
Mr Cust shook his head. 'No - no, I don't. Or are you from Mr Maynard - from his law office?' He was polite, but didn't seem very interested. His mind seemed to be on something else, something inside himself.
'I am Hercule Poirot…'
He said the words very gently… and watched for the effect. Mr Cust lifted his head a little.
'Oh yes?' he said. Then, a minute later, he repeated the words again. 'Oh yes?' This time he sounded different - more interested. He looked at Poirot.
Poirot looked back and nodded.
'Yes,' he said. 'I am the man that you wrote the letters to.'
At once, the contact was broken. Mr Cust dropped his eyes and spoke crossly.
'I never wrote to you,' he said. 'Those letters weren't written by me. I've said so again and again.'
'I know,' said Poirot. But if you did not write them, who did?'
'An enemy. I must have an enemy. They are all against me. The police - everyone - all against me.'
Poirot didn't reply.
Everyone has been against me - always.'
'Even when you were a child?'
Mr Cust seemed to think about that.
"No - no - not exactly then. My mother was very fond of me. She thought I was going to be special - that I could do anything.' He was silent for a minute.
'But she was quite wrong. I was afraid of people. I had a bad time at school. And later when I smarted work, I had the feeling that everyone thought I was stupid.'
'And in the war? asked Poirot.
'You know,' said Mr Cust, and his face lit up, 'I enjoyed the war. I felt, for the first time, like a man.' His smile disappeared. 'But then I got hit on the head, so they made me leave the army. I started working in an office, but things were very difficult. I had very little money. And then I got the offer of the job selling stockings.'
'You told us the name of the company. But you know now, don't you,' said Poirot in a gentle voice, 'that that company didn't employ you?'
'That's because they're against me too. I've got their letters to me, giving me instructions about places to go to, and a list of people to visit.'
'Their letters weren't written,' said Poirot. 'They were typed. All those letters were typed on the machine which was found in your room. So it seems that you typed them yourself and, posted them to yourself?'
'No, no!' said Mr Cust. 'It because they're all against me.'
'And the ABCs that were found in the cupboard?'
'I know nothing about them. I thought they were stockings.'
'Why did you put a mark by the name of Mrs Ascher in that first list of people in Andover?'
Because I decided to visit her first. One must begin somewhere. But I didn't murder her! I'm completely innocent. It's all a mistake. Look at that second crime - the Bexhill one. I was playing cards in Eastbourne.'
'You play cards very well, I believe,' said Poirot.
'I - I, well, I believe I do. You'd be surprised how a game of cards can bring strangers together. I remember one man - I've never forgotten him because of something he told me. We just got talking over a cup of coffee, and we started playing cards'
'What did he tell you? asked Poirot.
Mr Cust's is face looked worried.
'He read my future in my hand. He said I would be one of the most famous men in England before I died. He said the whole country would talk about me. But he said - he said - I would die a violent death.' He was silent suddenly. My head… I suffer very badly… I get cruel headaches sometimes. And then there are times when I don't know…'
He stopped.
'But you do know, don't you,' Poirot said, 'that you carried out the murders!'
Mr Cust looked up. He looked strangely at peace.
'Yes,' he said. 'I know.'
'But - I am right, am I not? You don't know why you carried them out?'
Mr Cust shook his head.
'No he said. 'I don't.'
مشارکت کنندگان در این صفحه
تا کنون فردی در بازسازی این صفحه مشارکت نداشته است.
🖊 شما نیز می‌توانید برای مشارکت در ترجمه‌ی این صفحه یا اصلاح متن انگلیسی، به این لینک مراجعه بفرمایید.