سرفصل های مهم
فصل 06
توضیح مختصر
زمان مطالعه

20 دقیقه

سطح

ساده
دانلود اپلیکیشن «زیبوک»
این فصل را می‌توانید به بهترین شکل و با امکانات عالی در اپلیکیشن «زیبوک» بخوانید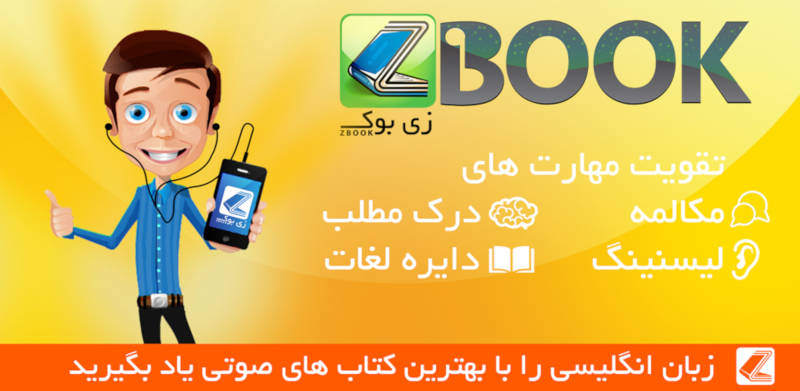 متن انگلیسی فصل
CHAPTER SIX
The Third Letter
After the Bexhill murder, we had many more meetings with the police. There was a lot of discussion about whether the general public should be told about the anonymous letters.
'If we don't give this madman the satisfaction of telling everyone about him, what's he likely to do?' asked Inspector Crome.
'He'll murder someone else,' said Dr Thomson at once.
'And if we put everything in the newspapers, then what will he do?'
'Same answer. The result's the same. Another crime.'
'But it seems to me,' said Poirot, 'that there is one very important clue - the discovery of the motive. He chooses his victims alphabetically - not because he hates them personally. But why is he murdering these people?
'He is a very kind murderer. The police didn't arrest Franz Ascher for the murder of his wife and Donald Fraser for the murder of Betty Barnard because ABC wrote those warning letters.'
I remember well the arrival of ABC's third letter.
It was a Friday. The evening post came at about ten o'clock. When we heard the postman's step, I went along to the letter-box. There were four or five letters, I remember. The last one was addressed in printed letters.
I opened it quickly and took out the printed piece of paper inside.
Poor Mr Poirot, - You aren't as good at these little criminal matters as you thought, are you? Let us see if you can do any better this time. This time it's easy. Churston on the 30th. Do try and do something about it. It's a bit boring for me when everything goes so easily, you know!
Good hunting. Ever yours, ABC
'Churston,' I said, jumping to get our own ABC. 'Lets see where it is.'
'Hastings,' said Poirot, 'when was that letter written? Is there a date on it?'
'It was written on the 27th,' I said, looking at the letter in my hand.
'Did I hear you right, Hastings? Did he give the date of the murder as the 30th? Bon Dieu, Hastings - do you not realise? Today is the 30th.'
Poirot picked up the envelope from the floor. There was something unusual about the address, but I had been too worried to look at it closely.
Poirot was at that time living in Whitehaven Apartments. The address on the envelope said, Hercule Poirot, Whitehorse Apartments. Someone had written across the envelope, 'Not known at Whitehorse Apartments, ECI, - try Whitehaven Apartments.'
So the letter had been sent to the wrong address three days before.
'Quickly!' said Poirot. 'We must get in touch with Scotland Yard.'
He telephoned Crome and told him about the letter. Crome then put down the phone to book a ticket to Churston.
'It is too late,' said Poirot. He looked at the clock. 'It's twenty past ten. There is only another hour and forty minutes.'
I opened the railway guide I had taken down from the shelf.
'Churston, Devon,' I read, '327.6 kilometres from Paddington. Population 656. It's a small place. Surely our man would be noticed there.'
'But another person will be dead,' said Poirot. 'What time are the trains? I imagine that a train will be quicker than a car.'
'There's a midnight train from Paddington - it gets to Churston at 7.15.'
'We will take that, Hastings.'
I put a few things into a suitcase while Poirot again rang up Scotland Yard. A few minutes later, he came into the bedroom and explained that we had to take the letter and envelope to Paddington with us. Someone from Scotland Yard would meet us there.
When we arrived on the platform, we saw Inspector Crome.
'We don't have any news yet,' he said. 'All persons whose names begin with C are being warned by phone if possible. Where's the letter?'
Poirot gave it to him and he examined it.
'You don't think,' I suggested, 'that he put the wrong address on purpose?'
'No,' said Crome, shaking his head. 'The man's got his rules - crazy rules - and he keeps to them. He gives us warning.'
The Inspector, we found, was travelling by the same train. Just as the train was leaving the station, we saw a man running down the platform. He reached the Inspector's window and called up something. Poirot and I hurried down the train.
'You have news - yes?' asked Poirot.
Crome said quietly, 'It's very bad. Sir Carmichael Clarke has been found murdered.'
Sir Carmichael Clarke was quite famous. He had been a throat specialist but had retired. He was rich and owned one of the best-known collections of Chinese art. He was married but had no children, and lived in a house he had built for himself near the Devon coast.
'Eh bien,' said Poirot. 'The whole country will look for ABC.'
'Unfortunately,' I said, 'that's what he wants.'
'True. But he may become careless…'
'How strange all this is, Poirot,' I said. 'Do you know, this is the first crime of this kind that you and I have worked on together? All our murders have been - well, private murders. This murder is worse because it's mad'.
'No, Hastings. It is not worse. It is only more difficult. It should be easier to discover because it is mad. This alphabetical business… If I could understand the idea - then everything would be clear and simple. These crimes must not continue.
Soon, soon, I must see the truth… Go, Hastings. Get some sleep. There will be a lot to do tomorrow.'
Churston is near the town of Torquay. Until about ten years ago there was only countryside around it, but recently small houses and new roads had appeared. Sir Carmichael Clarke had bought land with an open view of the sea and built a house. It was modern, and not large, but quite attractive.
A local police officer, Inspector Wells, met us at the station and told us what had happened. Sir Carmichael Clarke, it seemed, had been in the habit of taking a walk after dinner every evening. But at some time after eleven, he had still not returned. It was not long before his body was discovered. He had been hit on the back of the head with something heavy. An open ABC bad been placed face down on the dead body.
We arrived at Combeside, Sir Carmichael's house, at about eight o'clock. The door was opened by a manservant. His hands were shaking and he looked very upset.
'Good morning, Deveril,' said the police officer. 'These are the gentleman from London.'
'This way, gentlemen,' said Deveril. He showed us into a long dining-room where breakfast was laid. 'I'll get Mr Franklin.'
A minute later, a big, fair-haired man with a sunburnt face entered the room. This was Franklin Clarke, the dead man's only brother. Inspector Wells introduced us to him. Franklin Clarke shook hands with each of us in turn.
'Let me offer you some breakfast,' he said. 'We can talk as we eat.'
We ate the excellent breakfast and drank coffee.
'Inspector Wells told me everything last night,' said Franklin Clarke. 'Is it really right, Inspector Crome, that my poor brothel is the victim of a mad killer, that this is the third murder, and that, in each case, an ABC railway guide has been left beside the body?'
'That's right, Mr Clarke.'
'But why? What possible advantage can there be for the murderer?'
'It won't help us if we look for motives now, Mr Clarke.' said Inspector Crome. 'We need a few facts. Your brother was the same as usual yesterday? He received no unexpected letter - nothing to upset him?'
'No, he was quite as usual.'
'Not upset or worried in any way?'
'Excuse me, Inspector, I didn't say that. It was normal for my poor brother to be upset and worried. You may not know that his wife, Lady Clarke, is in very bad health. She is suffering from a terrible illness and will not live for long. My brother is very worried about her. I returned from the East not long ago and I was shocked at the change in him.
'Imagine, Mr Clarke, that you found your brother shot - with a gun beside him. What would you think?' asked Poirot.
'I would think that he killed himself,' said Clarke.
'But he didn't kill himself,' said Crome. 'Now I believe, Mr Clarke, that it was your brother's habit to go for a walk every evening?'
'Quite right. He always did.'
'I suppose a stranger would be easily noticed around here?'
'No, in August many tourists come here in cars and buses and on foot - unfortunately. You've no idea how beautiful and peaceful this part of the world is in June and at the beginning of July.
'Did any stranger come to the house and ask for Sir Carmichael yesterday?'
'Not that I know of - but we'll ask Deveril.'
He rang the bell and put the question to the manservant.
'No, sir, no one came to see Sir Carmichael.'
As Deveril left the room, a young woman came in.
'This is Miss Thora Grey,' said Franklin Clarke. 'My brother's secretary.'
The girl was very fair. She had the very fair hair and light grey eyes that one finds among Norwegians and Swedes. She looked about twenty-seven. Clarke brought her a cup of coffee, but she refused any food.
'Did you see the letters that Sir Carmichael received?' asked Crome. 'I suppose he never received a letter or letters signed ABC?'
'ABC?' She shook her head. 'No, I'm sure he didn't.'
'He didn't say he had noticed anyone during his evening walks recently? Have you yourself noticed any strangers?'
'No. Of course there are a lot of people here at this time of year.'
Inspector Crome asked to be shown the path of Sir Carmichael's nightly walk.
Franklin Clarke led the way and we followed.
Thora Grey and I were walking a little behind the others.
'I expect this has been a terrible shock to his wife,' I said.
'Lady Clarke is usually drugged. She doesn't know what's happening for a lot of the time,' replied Miss Grey.
We went out through the garden gate, and then along a small path leading down to the sea. Suddenly we came out to a place covered with grass which looked out over a beach of white stones. All around dark green trees ran down to the sea. It was a beautiful place - white, deep-green and bright blue.
'This was my brother's evening walk,' said Clarke. 'He came here, then back up the path. Then he went across the fields back to the house.'
We continued and came to a place near some trees, half-way across the field where the body had been found.
'The murderer probably stood here in the shadow, said Crome. 'Your brother almost certainly noticed nothing until he was struck down.'
We went back to the house As we climbed up the stairs, the doctor came out of a room where the body had been taken, with a black bag in his hand.
'It's a very simple case,' he said. He didn't suffer. Death happened immediately. I'll just go and see Lady Clarke.'
A hospital nurse came out of another room, and the doctor joined her. We went to look at Sir Carmichael's body, and came out again quickly.
Miss Grey was standing at the head of the stairs. She looked upset. 'Miss Grey -' I stopped. 'Is anything the matter?'
'I was thinking,' she said, 'about D. About the next murder. Something must be done. It has to be stopped.'
Clarke came out of a room behind me. 'What has to be stopped, Thora?'
'These awful murders.'
'Yes. I want to talk to Monsieur Poirot some time… Is Crome any good?'
I replied that he was supposed to be a very clever officer.
'He has the look of a man who knows everything, said Clarke, "but what does he know? Nothing. I've got a plan. But we'll talk about that later.'
He knocked at the door where the doctor had entered.
Miss Grey was still staring in front of her.
'What are you thinking, Miss Grey?' I asked.
'I'm wondering where he is now… the murderer, I mean.'
She went downstairs. I stood there thinking about her words.
ABC… Where was he now…?
مشارکت کنندگان در این صفحه
تا کنون فردی در بازسازی این صفحه مشارکت نداشته است.
🖊 شما نیز می‌توانید برای مشارکت در ترجمه‌ی این صفحه یا اصلاح متن انگلیسی، به این لینک مراجعه بفرمایید.