سرفصل های مهم
فصل 05
توضیح مختصر
زمان مطالعه

20 دقیقه

سطح

ساده
دانلود اپلیکیشن «زیبوک»
این فصل را می‌توانید به بهترین شکل و با امکانات عالی در اپلیکیشن «زیبوک» بخوانید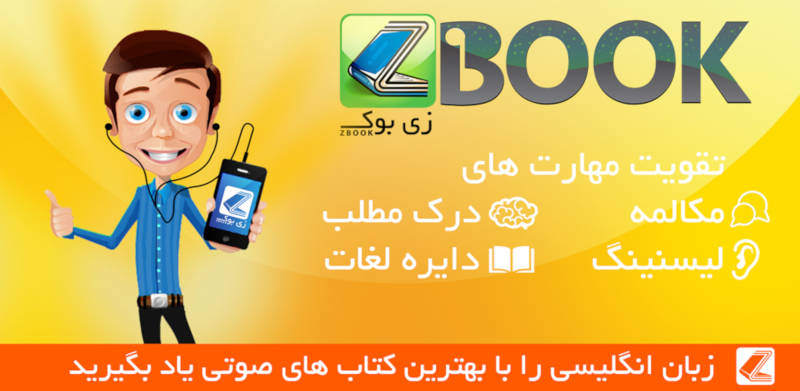 متن انگلیسی فصل
CHAPTER FIVE
A Broken Family
Elizabeth Barnard's parents lived in a small newly built house on the edge of the town. Mr Barnard was waiting in the doorway for us.
Inspector Kelsey introduced himself, then he introduced us.
'This is Inspector Crome of Scotland Yard, sir,' he said.
'Scotland Yard?' said Mr Barnard hopefully. 'That's good. This murderer has got to be caught. My poor little girl -'
'And this is Mr Hercule Poirot, also from London, and er -'
'Captain Hastings,' said Poirot.
We went into the living-room. Mrs Barnard was there. Her eyes were red, and she was clearly suffering from shock.
'It's too cruel. Oh, it is too cruel,' she said in a tearful voice.
'It's very painful for you, madam, I know,' said Inspector Crome. 'But we want to know all the facts so we can get to work as quickly as possible. Your daughter was twenty-three, I understand. She lived here with you and worked at the Orange Cat cafe, is that right?'
'That's it,' said Mr Barnard.
'This is a new house, isn't it? Where did you live before?'
'I worked in London. I retired two years ago. We always wanted to live near the sea.'
'You have two daughters?'
'Yes. My older daughter works in an office in London.'
'Weren't you worried when your daughter didn't come home last night?'
'We didn't know she hadn't,' said Mrs Barnard in a tearful voice. 'Dad and I always go to bed at nine o'clock. We never knew Betty hadn't come home until the police officer came and said - and said -' She started to cry.
'We heard that your daughter was going to be married?
'Yes. His name is Donald Fraser and I like him,' said Mrs Barnard. 'I like him very much. This news will be terrible for him.'
'Did he meet your daughter most evenings after her work?'
'Not every evening. Once or twice a week.'
'Do you know if she was going to meet him yesterday?'
'She didn't say. Betty never said much about where she was going or what she was doing. But she was a good girl, Betty was.'
'We've got to find out what happened,' said Mr Barnard. 'Betty was just a happy girl with a nice boyfriend. Why should anyone want to murder her? It doesn't make sense.'
'You're right, Mr Barnard,' said Crome. 'I tell you what I'd like to do - have a look at Miss Barnarnd's room. There may be letters - or a diary, 'Certainly,' said Mr Barnard. He got up and led the way upstairs. Crome followed him, then Poirot, then Kelsey. I was at the back.
I paused for a minute on the stairs. As I did so, a taxi stopped outside and a girl jumped out. She paid the driver and hurried up the path, carrying a small suitcase. As she entered, she saw me and stopped.
'Who are you?' she said.
I came down a few steps. I felt embarrassed about how exactly to reply. Should I give my name? Or say that I had come here with the police?
'Oh, well,' said the girl. 'I can guess.'
She pulled off her hat and threw it on the ground. I could see her better now as she turned a little so the light fell on her. Her hair was black and cut in a modern fashion, and her body was thin. She was not good-looking, but there was something about her that made you notice her.
'You are Miss Barnard?' I asked.
'I am Megan Barnard. You belong to the police, I suppose?'
'Well,' I said. 'Not exactly -'
She interrupted me.
'I don't think I've got anything to say to you. My sister was a nice girl with no men friends. Good morning.'
'I'm not a reporter, if that's what you think,' I said.
'Well, what are you? Where are mum and dad?'
'Your father is showing the police your sister's bedroom. Your mother's in there. She's very upset.'
The girl seemed to make a decision. 'Come in here,' she said. She pulled open a door and passed through. I followed her and found myself in a small, tidy kitchen. I was going to shut the door - but then Poirot came quietly into the room and closed the door behind him.
'Mademoiselle Barnard?' he said.
'This is Monsieur Hercule Poirot,' I said.
Megan Barnard looked at him quickly.
'I've heard of you,' she said. 'You're the private detective, aren't you?' She sat down on the edge of the kitchen table. 'I don't see what Monsieur Hercule Poirot is doing in our little crime.'
'Mademoiselle,' said Poirot. 'I heard what you said just now to my friend Hastings. "A nice girl with no men friends." When a young girl is dead, that is the kind of thing that is said. But I should like to find someone who knew Elizabeth Barnard and who does not know she is dead! Then, perhaps, I should hear what is useful to me - the truth!'
Megan Barnard looked at him for a few minutes in silence. When at last she spoke, her words made me jump.
'Betty,' she said, 'was a stupid little fool! I was very fond of her, but I could see that she was very foolish. I even told her that sometimes.'
'Please tell me exactly what you mean,' said Poirot. 'I will help you. I heard what you said to Hastings. That your sister was a bright happy girl with no men friends. It was the opposite that was true, was it not?'
Megan said slowly, 'Betty was a good girl. I want you to understand that. But she liked being taken out, and dancing and all that kind of thing.'
'And she was pretty, yes?'
This was the third time that I had heard Poirot ask this question.
Megan got down from the table and opened her suitcase. She took out a photo and handed it to Poirot. It showed the head and shoulders of a fair-haired girl. She was not beautiful, but she had a cheap kind of prettiness.
Poirot handed it back, saying, 'You and she do not look like each other, mademoiselle.'
'Oh, I'm the plain one of the family. I've always known that.'
'In what way do you think your sister was behaving foolishly?' asked Poirot. 'Do you mean, perhaps, in her relationship with Mr Donald Fraser?'
'That's it, exactly. Don's a very quiet sort of person - but he - well, naturally he wouldn't be happy about certain things - and then -'
'And then what, mademoiselle?' Poirot gave her a long, hard look.
'I was afraid that he might - end the relationship with her. And that would be a pity. He would be a good husband.'
Poirot continued to stare at her. She looked back at him.
'So,' Poirot said at last, 'we do not speak the truth now.'
'Well,' said Megan, turning to the door, 'I've done what I can to help.'
'Wait, mademoiselle. I have something to tell you. Come back.'
To my surprise, Poirot told Megan Barnard the whole story of the ABC letters, the murder in Andover and the railway guide found by the bodies.
Megan listened to every word very carefully.
'You really mean that my sister was killed by a madman?' she asked.
'Exactly. You see, mademoiselle, you can give me the information I ask for freely, without wondering whether or not it will hurt anyone.'
'Yes, I see that now.'
'Then let us continue our conversation. I have formed the idea that this Donald Fraser has, perhaps, a violent and jealous temper. Is that right?'
Megan Barnard said quietly, 'I'm going to give you the whole truth now, Monsieur Poirot. Don is, as I say, a very quiet person. He keeps all his emotions inside himself. He can't always say what he feels in words. He was always jealous about Betty.
'He loved her very much - and she was fond of him, but she liked other men, too. And of course, working in the Orange Cat, she was always meeting men. And then perhaps she'd go with them to the cinema. Nothing serious, but she just liked to have fun.'
'I understand,' said Poirot. 'Continue.'
'Don couldn't understand why she wanted to go out with other people. And once or twice they had terrible arguments. When quiet people lose their tempers, they get really angry. Don was so violent that Betty was frightened.
'There was one argument just over a month ago. I was at home for the weekend, and I told Betty she was being a little fool. She'd told Don she was going to Hastings to see a girlfriend - and he found out that she'd really been in Eastbourne with a married man. There was a terrible scene. Don was white and shaking and saying that one day - one day -'
'Yes?'
'He'd murder her,' said Megan in a low voice.
She stopped and stared at Poirot. He nodded his head several times.
'And so, naturally you were afraid…'
'I didn't think he'd actually done it!' said Megan. 'But I was afraid that the police would find out what he said - several people knew about it.'
'Exactly. Do you know, mademoiselle, if your sister met this married man, or any other man, recently.
'I don't know, said. Megan, shaking her head. 'But it wouldn't surprise me if Betty had - well, told Don a few lies again.'
An electric bell rang sharply. Megan went to the window and looked out.
'It's Don,' she said.
Bring him in here,' said Poirot quickly. 'I would like to have a word with him before the Inspector does.'
Megan Barnard went quickly out of the kitchen. A couple of seconds later, she came back leading Donald Fraser by the hand.
I felt sorry for the young man. His white face showed how great a shock he had had. He was a fine-looking young man with a pleasant face and red hair.
'What's this, Megan?' he said. 'Tell me, please - I've only just heard - Betty…' His voice grew quieter.
Poirot pushed forward a chair and he sank down on it. Poirot gave him a drink. He sat up straighter and turned to Megan.
'It's true, I suppose?' he said quietly. 'Betty is - dead - killed?'
'It's true, Don. I've just come down from London. Dad phoned me. The police are upstairs now. Looking through Betty's things, I suppose.'
Poirot moved forward a little and asked a question.
'Did Miss Barnard tell you where she was going last night?'
'She told me she was going with a girlfriend to St Leonards replied Fraser.
'Did you believe her?' asked Poirot.
'What do you mean?' Suddenly Fraser's face looked angry.
'Betty Barnard was killed by a madman,' said Poirot. 'You can only help us to catch him by speaking the exact truth.'
Donald Fraser turned to Megan. Then he looked suspiciously at Poirot.
'Who are you? You don't belong to the police?'
'I am better than the police,' said Poirot simply.
'Well,' Donald Fraser said at last, 'I - I began to wonder. I was ashamed of myself for being so suspicious. But - but I was suspicious… I went to St Leonards. I got there by eight o'clock. Then I watched the buses - to see she was in them… But there was no sign of her.
'I was sure she was with a man. I went to Hastings. I looked in hotels and restaurants and cinemas. It was very foolish. So in the end I came back. It was about midnight when I got home.'
The kitchen door opened.
'Oh, there you are,' said Inspector Kelsey.
Inspector Crome pushed past him. He looked quickly at the two strangers.
'Miss Megan Barnard and Mr Donald Fraser,' said Poirot, introducing them, 'This is Inspector Crome from London.' Turning to the Inspector, he said, 'While you were upstairs, I was talking to Miss Barnard and Mr Fraser to see if they could tell me anything which would help us.'
'Oh yes?' said Inspector Crome, not really listening to Poirot.
Poirot went out into the hall and I followed him.
'Have you had any new ideas about the crimes?' I asked him.
'Only that the murderer is a surprisingly kind sort of person,' said Poirot.
I had no idea what Poirot meant. But I did not say anything.
مشارکت کنندگان در این صفحه
تا کنون فردی در بازسازی این صفحه مشارکت نداشته است.
🖊 شما نیز می‌توانید برای مشارکت در ترجمه‌ی این صفحه یا اصلاح متن انگلیسی، به این لینک مراجعه بفرمایید.