سرفصل های مهم
فصل 07
توضیح مختصر
زمان مطالعه

19 دقیقه

سطح

ساده
دانلود اپلیکیشن «زیبوک»
این فصل را می‌توانید به بهترین شکل و با امکانات عالی در اپلیکیشن «زیبوک» بخوانید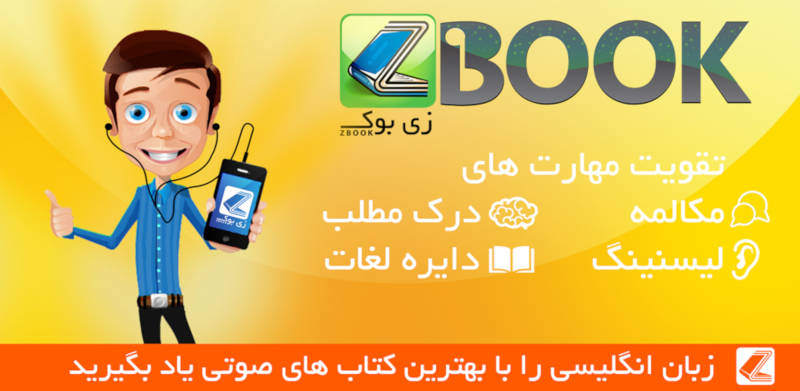 متن انگلیسی فصل
CHAPTER SEVEN
The Special Legion
'Only one thing connects these three people - the fact that the same person killed them.'
Mr Alexander Bonaparte Cust left the cinema in Torquay with the rest of the people. He looked around him uncertainly in the brightness of the afternoon sunshine, like a lost dog.
Newsboys went past, shouting: 'Latest news… Mad Killer at Churston…'
Mr Cust found a coin in his pocket, and bought a paper. He entered the Princess Gardens and sat down. Then he opened the paper.
There were big headlines:
SIR CARMICHAEL CLARKE MURDERED.
TERRIBLE EVENT AT CHURSTON.
WORK OF A MAD KILLER.
Only a month ago England was shocked by the murder of a young girl, Elizabeth Barnand, at Bexhill. It may be remembered that an ABC railway guide was found beside the body. An ABC was also found by the dead body of Sir Carmichael Clarke. The police think the same person is responsible for both murders. Is it possible that a mad killer is going round our stride towns?
A young man in a bright blue shirt was sitting beside Mr Cust.
'A nasty business - eh?' he Mid.
Mr Cust jumped in surprise. 'Oh, very - very-'
The young man noticed that his hands were shaking so much that he couldn't held the paper very well.
'Mad people don't always look mad,' said the young man. 'Often they seem just like you or me… Sometimes it's the war that made them go mad.'
'I - I expert you're right.'
'I don't agree with wars,' said the young man. 'They should be stopped'
Mr Cust laughed, he laughed for some time. The young man was worried.
'He's a bit mad himself,' he thought.
'Sorry, sir,' he said. 'I expect you were in the war.'
'I was,' said Mr Cust. 'My head's never been right since. It aches, you know. It aches terribly. Sometimes I don't know what I'm doing…'
The young man went away quickly. Mr Cust stayed with his paper. He read it and read it again. People passed backwards and forwards in front of him. Most of them were talking about the murder.
'- police are sure to get him -'
'- say he may be jested at any time now -'
'- quite likely he's in Torquay -'
Mr Cust laid the paper on the seat. Then he got up and walked towards the town. Girls passed him, girls in white and pink and blue. They laughed, looking at the men as they passed them.
But they didn't look once at Mr Cust.
He sat down at a little table and ordered tea.
After the murder of Sir Carmichael Clarke, the ABC murders were in every newspaper. The Andover murder was now connected with the other two. Scotland Yard believed that the best chance of catching the murderer was to make the murders as public as possible. The population of Great Britain turned into private detectives, looking for the murderer. One newspaper wrote: HE MAY BE IN YOUR TOWN!
The newspapers printed the letters that had been sent to Poirot. Newspaper reporters kept asking Poirot for interviews. Scotland Yard were very active, working hard to check the smallest clues. They questioned people in hotels and guesthouses. They listened to hundreds of stories from imaginative people and checked them to see if they were true.
But Poirot seemed to me strangely inactive. Sometimes we argued.
'But what do you want me to do, my friend?' Poirot said. 'The police can question people better than I can. All the time, while I seem to be doing nothing, I am thinking - not about the facts of the case - but about the mind of the murderer.'
'The mind of a madman!'
'Exactly. When I know what the murderer is like, I shall be able to find out who he is. And all the time, I learn more. After the next crime-'
'Poirot!'
'But, yes, Hastings, I think it is almost certain there will be another crime. Our unknown killer has been lucky, but this time his luck may change. And after another crime, we shall know a lot more. I shall not know his name and address! But I shall know what kind of a man he is…
'Now I am going to do something which will please you,' Poirot continue. 'It will mean a lot of conversation. I want to find out more information from the friends, relatives and servants of the victims.'
'Do you suspect them of hiding things?'
'I don't think they meant to hide information. But at the time of a murder, people talk about only what they think is important. Quite often they think wrong! And by discussing a certain event, or a certain person, again and again, they may remember extra details.'
It did not seem to me to be a very good idea.
'You do not agree with me?' said Poirot. 'Then a servant girl is cleverer than you.'
He handed me a letter. It was clearly written.
Dear Sir, - I hope you don't mind me writing to you. I have been thinking a lot since those awful two murders like poor auntie's. I saw the young lady's picture in the paper, the sister of the young lady who was killed at Bexhill. I wrote to her to tell her I was coming to London and asked if I could come to her. Perhaps if we talked about it together, we might find out something.
The young lady wrote back to me and suggested I might write to you. She said she'd been thinking the same. She said we ought to work together. So I'm coming to London, and this is my address.
Yours
Mary Drower
'Mary Drower,' said Poirot, 'is a very intelligent girl.'
He picked up another letter. It was a note from franklin Clarke, saying that he was coming to London. He would visit Poirot the following day.
'Do not worry, mon ami' said Poirot. 'There will be action.'
Franklin Clarke arrived at three o'clock on the following afternoon.
'Monsieur Poirot,' he said, 'I'm still not satisfied. I'm sure that Crome is a very good officer, but he annoys me. He seems to think he knows best! My idea is, Monsieur Poirot, that we mustn't delay. We've got to get ready for the next crime. I suggest that we form a kind of special legion - of the friends and relatives of the murdered people.
'If we talk about things together, we might be able to find out something new. Also, when the next warning comes, one of us might recognise somebody who was near the scene of an earlier crime.
'My brother was a rich man and he left me some money. I can pay for everything. So I suggest the members of the special legion are paid for their services the same way as in a normal job. I suggest myself, Miss Barnard and Mr Donald fraser, who was planning to marry the dead girl. Then there is a niece of the Andover woman - Miss Barnard knows her address.'
'Nobody else?'
'Well - er - Miss Grey.' As he spoke her name, Franklin Clarke suddenly looked much younger. He looked like a shy schoolboy. 'Yes. You see, Miss Grey worked for my brother for over two years. She knows the countryside and the people round there. I've been away for a year and a half in China, looking for things for my brother's art collection.'
'Very interesting,' said Poirot. 'Well, Mr Clarke, I agree with your idea.'
A few days later, the 'Special Legion' met at Poirot's rooms. Each of the three girls was attractive in a different way - the fair beauty of Thora Grey, the dark looks of Megan Barnard, and Mary Drower with her pretty, intelligent face. The two men were also very different. Franklin Clarke was big and talked a lot, and Donald Fraser was very quiet.
Poirot made a little speech.
'Here we have three murders - an old woman, a young girl, an older man. Only one thing connects these three people - the fact that the same person killed them. This means that the same person was present in three different places and was seen by a large number of people. He is a madman, but he does not look like one.
'But he did not murder his victims by chance. He chose them on purpose. And he spent time finding out about the places where they lived before the murders. I refuse to believe that there is no clue which can help us find out who he is. One of you - or possibly all of you - knows something that they do not know they know.'
'Words!' said Megan Barnard. 'It's just words. It doesn't mean anything.'
'Well, I think it's a good idea,' said Mary Drower. 'When you're talking about things, you often seem to understand more clearly.'
Poirot asked everyone in turn to tell the others what they remembered of the time before the murder. First Franklin Clarke spoke, and then Thora Grey, about Sir Carmichael Clarke's last day Next, Megan Barnard and Donald Fraser talked about Betty Barnard. Finally Mary Drower spoke about the last letter she had received from her aunt.
'She said she wanted me to go to see her on my free day - and she said we'd go to the cinema. It was going to be my birthday, sir.' Suddenly Mary started to cry. 'You must forgive me, sir. I don't want to be silly. Crying's no good. It was the thought of her - and me - looking forward to our day out.'
'I know just how you feel.' said Franklin Clarke. 'It's always the little things that upset you - like remembering a present, or something fun.'
Megan said with a sudden warmth, 'That's true. The same thing happened after Betty died. Mum had bought some stockings for her as a present - bought them the same day it happened. Poor mum, she was so upset. I found her crying over them She kept saying - "I bought them for Betty - and she never even saw them."'
Her voice shook. She bent forward, looking straight at Franklin Clarke.
'I know,' he said. 'I know exactly.'
'Aren't we going to make any plans for the future?' asked Thora Grey.
'Of course,' said Franklin Clarke. 'I think that when the fourth letter comes, we ought to work together.'
'I could make some suggestions,' said Poirot. 'I think it is just possible that the waitress Milly Higley might know something useful. I suggest two ways to find out. You, Miss Barnard, could start an argument with the girl. Say you knew she never liked your sister - and that your sister had told you all about her. She will tell you exactly what she thought of your sister.
'The other way is that Mr Fraser could pretend to be interested in the girl.'
'Is that necessary?' asked Donald Fraser.
'No, it is not necessary. It is just one way to find out more information.'
'Shall I try?' asked Franklin Clarke. 'Let me see what I can do with the young lady.'
'You've got your own part of the world to look after,' said Thora Grey rather sharply.
'I don't think there is much you can do down there for the present,' said Poirot. 'Mademoiselle Grey is more suitable for -' Thora Grey interrupted him.
'But, you see, Monsieur Poirot, I have left Devon now.'
'Miss Grey very kindly stayed to help me organise everything,' said Franklin Clarke. 'But naturally she prefers a job in London.'
Poirot looked from one to the other.
'How is Lady Clarke?' he asked.
I was admiring the pale colour in Thora Grey's face and almost missed Clarke's reply.
'Not good. I wonder if you could come down to Devon and visit her, Monsieur Poirot? She said she would like to see you.'
'Certainly, Mr Clarke. Shall we say the day after tomorrow?'
'Good. I'll tell the nurse.'
'You, my child,' said Poirot, turning to Mary, I think you might perhaps do useful work in Andover. Try talking to the children. There were a lot of children playing in the street where your aunt lived. Perhaps they noticed who went in and out of your aunt shop.'
'Shall I put an advertisement in a newspaper?' asked Clarke. 'Something like this: ABC. Urgent, H P is close behind you. Give me a hundred pounds for my silence. X Y Z. It might make him show himself.'
'It is possible to try,' said Poirot. 'But I think that ABC will be too clever to reply.' He smiled. 'Mr Clarke, I think you are like a boy in your heart.
'Well,' Clarke said, looking at his notebook, 'we're making a start.'
مشارکت کنندگان در این صفحه
تا کنون فردی در بازسازی این صفحه مشارکت نداشته است.
🖊 شما نیز می‌توانید برای مشارکت در ترجمه‌ی این صفحه یا اصلاح متن انگلیسی، به این لینک مراجعه بفرمایید.