سرفصل های مهم
فصل 08
توضیح مختصر
زمان مطالعه

18 دقیقه

سطح

ساده
دانلود اپلیکیشن «زیبوک»
این فصل را می‌توانید به بهترین شکل و با امکانات عالی در اپلیکیشن «زیبوک» بخوانید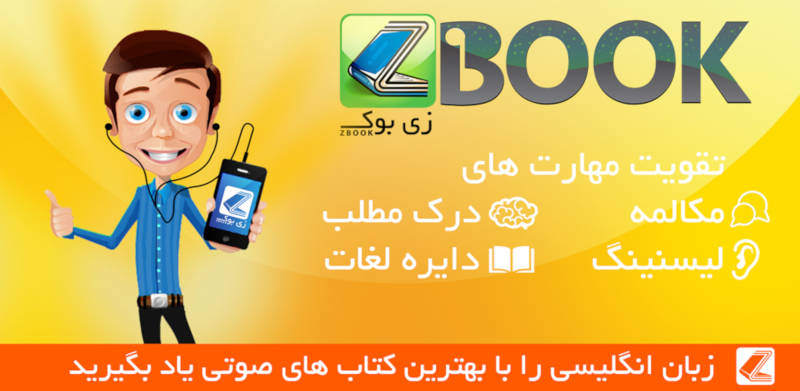 متن انگلیسی فصل
CHAPTER EIGHT
A Sick Lady
Poirot returned to his seat and sat down.
'It is unfortunate that she is so intelligent,' he said quietly.
'Megan Barnard. Mademoiselle Megan. "Words," she says. She realises that there is no meaning in anything I am saying. Nobody else noticed.
'Didn't you mean what you said?'
'I simply said the same thing many times.'
'But why?'
'Eh bien - to start - shall we say - the conversations. And there is something else, Hastings. Murder can often help people find romance.'
'Poirot! I cried. I was shocked. 'I'm sure none of these people was thinking of anything except -'
'Did you see how Franklin Clarke suddenly bent forward and looked at Mademoiselle Megan? And did you also notice how annoyed Mademoiselle Thora Grey was about it? And Mr Donald Fraser, he -'
'Poirot,' I said. 'You have a very romantic mind.'
Suddenly the door opened. To my great surprise, Thora Grey entered.
'Forgive me for coming back,' she said. 'But there was something that I think I would like to tell you, Monsieur Poirot 'Certainly, mademoiselle. Please sit down.'
Thora Grey sat down and began to speak, choosing her words carefully.
'Mr Clarke told you that I decided to leave Combeside. He is a very kind and loyal person. But it is not quite like that. Lady Clarke wished me to leave. She is very ill, and her brain is confused because of the drugs they give her. The drugs make her suspicious and imaginative. She started to dislike me and told me to leave the house.'
I admired the girl's honesty.
'It's very good of you to come and tell us this,' I said.
'It's always better to be honest she said with a little smile. 'It was rather a shock to me,' she said sadly. 'I had no idea Lady Clarke disliked me so much. In fact, I always thought she was rather fond of me.' She got up. 'That's all that I came to say. Goodbye.'
I went downstairs with her.
When I came back, I said, 'I think that was very brave of her.'
'Do you know,' said Poirot, 'I am sure that already, in our conversations this afternoon, something important was said. It is strange - I do not know exactly what it was… something that reminded me of something which I had already seen or heard or noted…'
'Something at Churston?'
'No, not at Churston… before that… It doesn't matter. I will remember.'
A few days later we went down to Combeside again to see Lady Clarke. It was a September day at the beginning of autumn. There was a deep sadness surrounding the house. The downstairs rooms were closed. We were shown into a small room where a hospital nurse came to meet us.
'Monsieur Poirot?' she asked. 'I'm Nurse Capstick'
'How is Lady Clarke ? asked Poirot.
'Not bad. One can't hope for much improvement, of course, but some new treatment has made things a little easier for her.'
'I suppose her husband's death was a terrible shock?' asked Poirot.
'Well, Monsieur Poirot,' said the nurse, 'Lady Clarke doesn't always know what's happening because of the drugs.'
'Were she and her husband very fond of each other?'
'Oh, yes, they were a very happy couple. He was very worried and upset about her, poor man. But he was often busy with his art collection. Miss Grey helped him with that.'
'Oh, yes - Miss Grey. She has left, has she not?'
'Yes - I'm very sorry about it. Sometimes ladies get strange ideas when they're not well.'
She led us upstairs to a room on the first floor. It had been a bedroom but was now a cheerful-looking sitting-room. Lady Clarke was sitting in a big armchair near the window. She was very thin, and her face had the grey look of one who suffers much pain.
'This is Monsieur Poirot, who you wanted to see,' said Nurse Capstick.
'Oh, yes, Monsieur Poirot said Lady Clarke, giving him her hand.
'My friend Captain Hastings. Lady Clarke.'
'How do you do? So good of you both to come.'
We sat down. There was a silence.
'It was about Car's death, wasn't it?' said Lady Clarke at last. 'Oh, yes. I told franklin to ask you to come. I hope Franklin isn't going to be foolish… Men are so easily fooled… They are like boys… especially Franklin.'
'Did you want to say something about your husband's death?' asked Poirot.
'Car's death? Yes,… Mad, poor man - the murderer, I mean. I've always been sorry for mad people - their heads must feel so strange. You haven't caught him yet?' she asked. 'Surely somebody saw him around here that day.'
'There were so many strangers, Lady Clarke. It is the holiday season.'
'Yes - I forgot. But they stay down by the beaches.'
'No stranger came to the house that day,' said Poirot.
'Who says so?' asked Lady Clarke in a voice that was surprisingly strong.
'The servants,' said Poirot. 'Miss Grey.'
Lady Clarke said very clearly, 'That girl a liar!'
I felt shocked. Poirot looked at me quickly.
'I didn't like her. I've never liked her. I sent her away. Franklin said she might be a help to me. Franklin's a fool! I didn't want him getting mixed up with her. "I'll give her three months pay, if you like," I said. "But I don't want her in the house a day longer." There's one good thing about being ill - men can't argue with you. He did what I said and she went.'
'Why did you say that Miss Grey was a liar?' asked Poirot.
'Because she is. She told you that no strangers came to the house. But I saw her, with my own eyes, talking to a strange man on the front doorstep. It was the morning of the day Car died - about eleven o'clock.'
'What did this man look like?'
'An ordinary sort of man. Nothing special.' A look of pain came over her face. 'Please - you must go now - I'm a little tired -'
'That's a very strange story,' I said to Poirot as we travelled back to London. About Miss Grey and a strange man.'
'You see, Hastings? There is always something to be found out.'
'Why did the girl lie about it and tell us she had seen no one?'
'The easiest way to answer the question is to ask her.'
'It's unbelievable that a girl like her would help a madman.'
'Exactly - so I do not believe it'
'Lady Clarke doesn't like her because she good-looking I said.
'Perhaps Lady Clarke is right,' said Poirot. 'Perhaps her husband and Franklin Clarke are wrong - and Captain Hastings.' He looked at me in an amused way. 'You always want to help good-looking girls in trouble.'
'How silly you are,' Poirot said, laughing.
When we arrived home, we were told that a gentleman was waiting to see Poirot. my surprise it was Donald Fraser. He seemed very embarrassed and shy. Poirot invited him to have sandwiches and a glass of wine with us.
After we had eaten, Poirot said, 'You have come from Bexhill, Mr Fraser?'
'Yes.' He stopped. 'I don't know why I've come to you!' he said suddenly.
'I know,' said Poirot. 'There is something that you must tell someone. You are quite right. I am the correct person. Speak!'
Fraser looked at him gratefully.
'Monsieur Poirot, do you know anything about dreams? I've had the same dream for three nights. I think I'm going mad. I'm on the beach, looking for Betty. She's lost - only lost, you understand. I've got to find her. I've got to give her her belt. I'm carrying it in my hand. And then -'
'Yes?'
'The dream changes… I'm not looking any more. She's there in front of me - sitting on the beach. She doesn't see me coming. I come up behind her… she doesn't hear me… I put the belt round her neck and pull… She's dead… I've strangled her - and then her head falls back and I see her face… and it's Megan - not Betty!'
He sat back, white and shaking.
'What's the meaning of it, Monsieur Poirot? Why does it come to me? Every night… I - I didn't kill her, did I?'
I don't know what Poirot answered, because at that moment I heard the postman's knock. I left the room and went to the letter-box. Then I rushed back into the living-room.
'Poirot,' I cried. 'It's come. The fourth letter.'
He jumped up and took it from me. Then he opened it with his paper-knife. He spread it out on the table. The three of us read it together.
Still no success? What are you and the police doing? Well, well, isn't this fun? Poor Mr Poirot, I'm quite sorry for you.
If at first you don't succeed, try, try again.
We've got a long way to go still.
The next little event will take place at Doncaster on 11 September.
See you. ABC
Inspector Crome came round from Scotland Yard. While he was still there, Franklin Clarke and Megan Barnard arrived. The girl explained that she, too, had come from Bexhill because she wanted to ask Clarke something. Crome wasn't very pleased to see everyone there. He became very official.
'I'll take this letter with me, Monsieur Poirot,' he said.
'This time we've got to get this man,' said Clarke. 'I should tell you, Inspector, that we've formed our own legion to catch him. I don't think your job is going to be easy. I think ABC has beaten you again.'
'I don't think people will be able to criticise our arrangements this time,' said Crome. 'The fool has given us a lot of warning. The 11th isn't until next Wednesday. We have a lot of time to make this public in the newspapers. We shall warn everyone in Doncaster whose name begins with a D. Also, we'll move a lot of police into the town.'
Clarke said quietly, 'It's easy to see that you're not interested in sport, Inspector,'
Crome stared at him. 'What do you mean, Mr Clarke?'
'Don't you realise that next Wednesday the St Leger is being run in Doncaster?'
The Inspector looked shocked.
'That's true,' he said. 'Yes, that makes things more complicated…'
We were all silent for a minute or two as we thought about the situation. There would be crowds on the race-course - the sport loving English public.
'I believe,' said Clarke, 'that the murder will take place on the race-course - perhaps actually while the Leger is being run.'
Inspector Crome got up and left, taking the letter with him.
We heard voices in the hallway. A few minutes later, Thora Grey entered. She went straight to Franklin Clarke and put a hand on his arm. She spoke anxiously, waiting for his answer.
'The Inspector told me there's another letter. Where's the murder going to be this time?'
'Doncaster - and on the day of the St Leger.'
We started discussing the matter. I felt that there was very little hope. What could a small group of six people do?
مشارکت کنندگان در این صفحه
تا کنون فردی در بازسازی این صفحه مشارکت نداشته است.
🖊 شما نیز می‌توانید برای مشارکت در ترجمه‌ی این صفحه یا اصلاح متن انگلیسی، به این لینک مراجعه بفرمایید.