سرفصل های مهم
فصل 12
توضیح مختصر
زمان مطالعه

25 دقیقه

سطح

ساده
دانلود اپلیکیشن «زیبوک»
این فصل را می‌توانید به بهترین شکل و با امکانات عالی در اپلیکیشن «زیبوک» بخوانید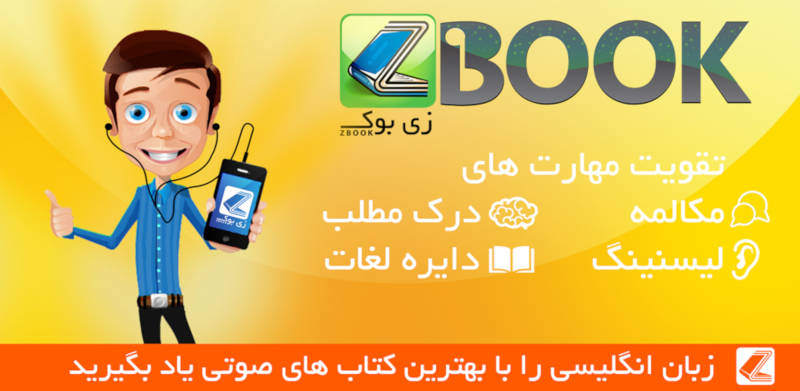 متن انگلیسی فصل
CHAPTER TWELVE
Poirot Explains
Poirot called a meeting of the Special Legion.
'From the beginning,' he said, 'I have been worried about the why of this case. The mystery was not the mystery of the murders, but the mystery of A B C. Why was it necessary for him to carry out these murders? Why did he choose me as his enemy?
'It is no answer to say that the man was mad. As soon as I received the first letter, I was upset and worried. It seemed to me that there was something very wrong about the letter.'
'You were quite right,' said Franklin Clarke.
'Yes. But then, at the beginning, I made a serious mistake. The letter made me very worried. The police thought it was a joke. I was sure that a murder would happen in Andover. As you know, a murder did happen.
'There was no way of knowing who the person was who had carried out the murder. I had to try and understand what kind of a person had done it. I had to discover the motive of the crime, the motive of the letter.
'Why did the murderer send the letter to me? Why not to Scotland Yard, or to a newspaper? Why to Hercule Poirot? Was it for a personal reason?
Then the second letter arrived - and was followed by the murder of Betty Barnard. It became clear now that the murders were going to take place according to an alphabetical plan. But why did ABC need to carry out these murders?
'When we think about the four victims - or three of them (since I know very little about Mr Downes or Mr Earlsfield) - we realise that it was possible for the murderer to kill them without anyone suspecting him. The clear suspects were Franz Ascher, Donald Fraser or Megan Barnard, or possibly Mr Clarke. Why, then, did the murderer need to call attention to himself? Why did he need to leave on each body an ABC railway guide?
'I was learning certain things about the murderer. His crimes were listed alphabetically - that was clearly important. His victims were men and women, and of different ages. So age and s@x were not important to him.
'The choice of the ABC suggested to me that it was someone who was interested in railways. This is more common in men than in women. Small boys love trains more than small girls. It might be a sign, too, of someone whose mind was not of an adult - someone who was still a 'boy".
'The death of Betty Barnard gave me other clues. She was strangled with her own belt - therefore she was killed by someone she was friendly with Betty Barnard liked attention from good-looking men. She went out with A B C, so he was attractive to women.'
Donald Fraser jumped up angrily.
'Mr Poirot - please.'
'It's finished' said Poirot. 'I will say no more. We will pass to the next murder, the murder of Sir Carmichael Clarke. Here the murderer goes back to his first method - hitting the victim on the head. We were unlucky over this crime since the warning letter did not reach us in time. Therefore no preparations could be made to stop the crime.
'Then the clue of the stockings was discovered. The appearance of a stocking- seller near the scene of each crime could not be a coincidence. So he must be the murderer. But his description, as given by Miss Grey, did not match my picture of the man who strangled Miss Barnard.
A fourth murder was carried out - the murder of a man named George Earlsfield - in mistake, we thought, for a man named Downes. And now the murderer's luck changes and A B C is at last arrested. The case, as Hastings says, has ended! The man is in prison. Finish!
'But not for me! I still don't know the why! And there is one small annoying fact. The man Cust has an alibi for the night of the Bexhill crime 'That's been worrying me, too, said Franklin Clarke.
'Yes,' continued Poirot. 'The alibi seems real. But it cannot be real unless… and now we come to two very interesting ideas. Supposing, my friends, that while Cust was responsible for three of the crimes - the A, C and D crimes - he did not carry out the B crime!'
'Monsieur Poirot. It isn't -' said Megan Barnard. Poirot silenced Megan Barnard with a look.
'Be quiet, mademoiselle,' said Poirot. 'I want the truth! I have finished with lies. Suppose, I say, that someone else murdered Betty Barnard.'
'Monsieur Poirot! Surely all the crimes were done by the same person!'
Poirot took no notice of Megan and continued, 'I told you that there was a second idea. Supposing that someone else killed Betty Barnard? Did that someone else do the other murders, too?'
'But that doesn't make sense!' cried Clarke.
'Doesn't it? I examined the letters again. I had felt from the beginning that there was something wrong with them. I had thought they were written by a madman. But then I realised - they were not. They were false. The writer was only pretending to be mad.
'What would be the reason for writing such letters? To call the police's attention to the murders! At first, it did not seem to make sense. And then I saw light. It was to call the police's attention to several murders - to a group of murders, so that one of those murders would not be noticed!
'I was facing a very clever murderer. Not Mr Cust! I was facing a very different kind of man - a man who enjoyed behaving like a boy (remember the schoolboy- like letters and the railway guide) and who was attractive to women. A man who played an important part in one of the crimes!
'I thought about all the crimes again. The Andover crime? The most likely suspect was Franz Ascher, but I could not imagine that Ascher could invent and carry out such a complicated plan. The Bexhill crime? Donald Fraser was clever and had ability, but his motive for killing his girlfriend could only be jealousy. It was very unlikely that such a crime would be planned.
'We now come to the Churston crime. Sir Carmichael Clarke was a very rich man. Who will get his money after he dies? His wife, who is dying, and then it goes to his brother, Franklin.'
Poirot turned slowly round and looked at Franklin Clarke.
'I was quite sure then. ABC' and Franklin Clarke were the same person! Franklin Clarke is attractive to women - he could easily make a girl in a cafe go out with him. He enjoys making lists - he made a list here one day. And finally, his boyish behaviour - Lady Clarke told us about that. I was quite sure in my own mind. The writer of the letters and the murderer was Franklin Clarke.'
Franklin Clarke started to laugh.
'And what about our friend Cust? What about the blood on his coat? And the knife he hid? He may say he didn't do the crimes -'
'You are quite wrong,' said Poirot. 'He says he did do the murders. He believes himself to be guilty. But as soon as I saw him, I knew he could not be guilty. He is not clever enough. No, there were two people who played a part in these crimes. The real murderer - clever and daring - and the false murderer - weak and stupid.
'I think you had the idea when you first met Mr Cust in a coffee shop. You were thinking about murdering your brother. You showed me a letter your brother had written to you. In it he showed how fond he was of Miss Thora Grey. You were afraid that when Lady Clarke died, your brother might marry Miss Grey and have children. Then you would not get any of his money.
Your meeting with Mr Cust gave you an idea. His strange names, his epilepsy and his weak character made him the tool that you were looking tor. The whole alphabetical plan jumped into your mind.
You contacted a company that made stockings and asked for a large number of stockings to be sent to Cust. You sent him a number of ABC railway guides. You wrote a letter to him, pretending that it came from the stocking company and offering him good pay for selling stockings. You made your plans so well that you typed all the letters that were sent later. Then you gave him the machine on which they were typed.
'You found two victims whose names began with A and B. You sent a list of customers in the Andover area to Cust, telling him to go there on a certain date. Mrs Ascher's name was on the list. You sent the first ABC letter to me. Then you went to Andover and killed Mrs Ascher. For the second murder, you probably killed Betty Barnard before midnight on the 24th.
'We now come to murder number 3 - the important murder for you. And here I must thank Hastings. He suggested that the third letter was sent to the wrong address on purpose. And he was right…
'I had wondered… why were the letters addressed to Hercule Poirot, a private detective, and not to the police? You wanted one of the letters to get lost and reach us too late. But a letter to Scotland Yard could not get lost. So you sent it to a private address. You wanted the police to find out about it only when the murder was safely done.
Your brother's nightly walk gave you the opportunity. And everyone was thinking about ABC. Nobody thought that you might be guilty.
'After your brother's murder, your purpose was finished. You wanted Mr Cust to be arrested as the murderer, but nobody had noticed him. So you decided that one more murder was necessary. You chose Doncaster as the scene of your next crime. Everything was made very public in the newspapers.
'You gave instructions to Mr Cust to go to Doncaster. In the afternoon he went to a cinema. You were there, too. You stabbed a man and put the ABC railway guide under his feet. When Mr Cust left, you followed him and put the bloody knife in his coat pocket.
'And now, my friends, let us imagine how Mr Cust thought about all this. The Andover crime means nothing to him. He is shocked and surprised by the Bexhill crime - he was there at about the same time! Then comes the Churston crime. Three crimes and he has been at the scent of each of them. Epilepsy sufferers cannot always remember what they have done… Then he receives the order to go to Doncaster.
Doncaster! And the next ABC crime will be in Doncaster. He becomes afraid and tells people he is going to Cheltenham. He goes to Doncaster and visits a cinema in the afternoon. When he gets back to his hotel, he discovers there is blood on his coat.
'So he thinks - he - he himself is the killer! He is quite sure of the truth - he, Alexander Bonaparte Cust, is a mad killer. He behaves like a hunted animal. He goes back to his rented room in London. He has the knife with him still. He hides it behind the coatstand.
'Then he is warned that the police are coming. They know! I don't know why he went to Andover - maybe he wanted to look at the place of the crime, although he could remember nothing about it. He has no money left - he is very tired… he goes to a police station.
'When I saw him, I knew at once that he was not the murderer and that my name meant nothing to him! I knew that he thought he was the murderer!'
'Your idea,' said Franklin Clarke, 'is completely mad!'
'No, Mr Clarke. I found the stick which you used in the Andover and Churston murders in a cupboard at Churston. An ordinary stick with a thick handle. Two people from the cinema in Doncaster recognised your photograph. Milly Higley, the waitress at Bexhill, remembered you. And you left a fingerprint on Cust's typewriter.'
Clarke sat silently for a minute. Then he said, 'You win, Monsieur Poirot!'
He took a small gun out of his pocket and held it to his head. He tried to shoot it, but the gun didn't work. Clarke stared at it in surprise.
'No, Mr Clarke,' said Poirot. 'Perhaps you noticed that I had a new servant today - a friend of mine. He used to be a clever thief. He removed your gun from your pocket and made it safe. Then he put it back. No, Mr Clarke, there will be no easy death for you. Your crime was not at all English - not fair.'
Two detectives from Scotland Yard came out from the next room. One of them was Crome. They arrested Franklin Clarke and took him away.
As the door behind Franklin Clarke closed, I am sorry to say that I started to laugh. Poirot looked at me in surprise.
'It's because you told him his crime wasn't fair,' I said.
'It was quite true. It was very cruel - not only the murder of his brother, but to shut a man away for ever in a prison for mad people. Like a living death. To catch a fox and put him in a box and never let him go! That is not sport - not fair.'
Megan Barnard said, 'I can't believe it - I can't. Is it true?'
'Yes, mademoiselle,' said Poirot. 'It's finished.'
He turned to Fraser.
'Mademoiselle Megan was always afraid that you were responsible for the second crime.'
'I thought so myself at one time,' said Donald Fraser quietly.
'Because of your dream? Your dream has a very natural explanation. In it you find that one sister is being replaced by the other. Mademoiselle Megan is taking the place of her sister in your heart. But you feel guilty so you try to kill the thought. Do not be afraid to forget,' said Poirot gently. 'Mademoiselle Megan is very special. She has a wonderful heart.'
Donald Fraser's eyes lit up.
'I believe you're right,' he said.
We all crowded round Poirot, asking questions.
'Why did you ask us those truth questions, Poirot?'
'I wanted to see Franklin Clarke's face when I asked my question of Mademoiselle Thora. His eyes were full of hate and anger.'
'Franklin Clarke knew it was the end for him when you told him about the fingerprint on the typewriter,' I said.
'Yes, they are useful - fingerprints. I told him that to please you.'
'But, Poirot,' I cried, 'wasn't it true?'
'Not at all, mon ami,' said Hercule Poirot.
A few days later we had a visit from Mr Alexander Bonaparte Cust. He shook Poirot's hand and said, 'Do you know, a newspaper has actually offered me a hundred pounds if I tell them about my life. I - I - really don't know what to do about it.'
'You should not accept a hundred,' said Poirot. 'Say that five hundred is your price. And tell the other newspapers about it as well. You must realise that you are a very famous man. Probably the most famous man in England.'
Mr Cust looked very happy.
'Do you know, I believe you're right, Monsieur Poirot,' said Mr Cust. 'The money will be nice - very nice. I'll have a little holiday… And then I want to give a nice wedding present to Lily Marbury - really a dear girl.'
'You are quite right,' said Poirot. And - just a word - what about a visit to an eye doctor? The reason for those headaches is probably that you need new glasses.'
'Do you think so?' Mr Cust shook him warmly by the hand. 'You're a very great man, Monsieur Poirot.'
When Mr Cust had left, my old friend smiled across at me.
'So, Hastings, we went hunting once more, did we not?'
مشارکت کنندگان در این صفحه
تا کنون فردی در بازسازی این صفحه مشارکت نداشته است.
🖊 شما نیز می‌توانید برای مشارکت در ترجمه‌ی این صفحه یا اصلاح متن انگلیسی، به این لینک مراجعه بفرمایید.